25 Lovely Libra Gifts for 2023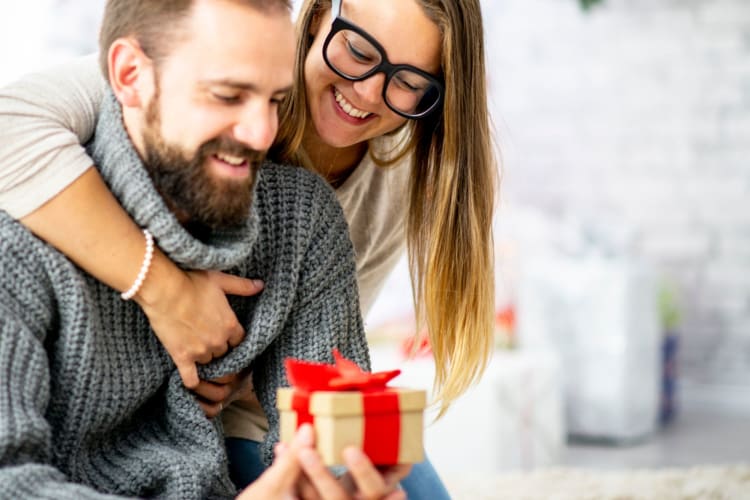 Our editorial team recommends the best products through independent research, selection and careful review. If you make a purchase through one of our affiliate links, we may earn a commission. Prices are subject to change.
Fall is in the air, which means it's time for pumpkin spice, leaf-peeping and shopping for Libra gifts. If you have a Libra in your life, you'll be celebrating their birthday soon, and what better way to show your love for a Libra than showering them with decadent gifts?
Libras are all about balance, beauty and harmony. A Libra's exquisite taste and inclusive attitude makes them a great friend, but a little tricky to shop for. To find a gift that speaks to a Libra's intellectual and emotional depth as well as their appreciation for the finer things in life, you'll have to do some brainstorming.
Jump to Section
Gift a Local Cooking Class Now
Give your favorite gourmand the gift of world-class cooking lessons with the best chefs in their city.
Foodie Gifts for Libras
1. Interactive Cooking Class
If your Libra pal enjoys a good tasty dish, they might appreciate the chance to improve their cooking skills in an interactive cooking class. You can find cooking classes near you, or you can draw on Libra's enthusiasm for embracing exciting experiences by signing them up for a cooking class as part of a trip to a destination city, such as cooking classes in NYC or cooking classes in Calgary. Either way, you can look forward to plenty of homemade treats after a Libra takes a cooking class, since they love to share their talents and creations with others.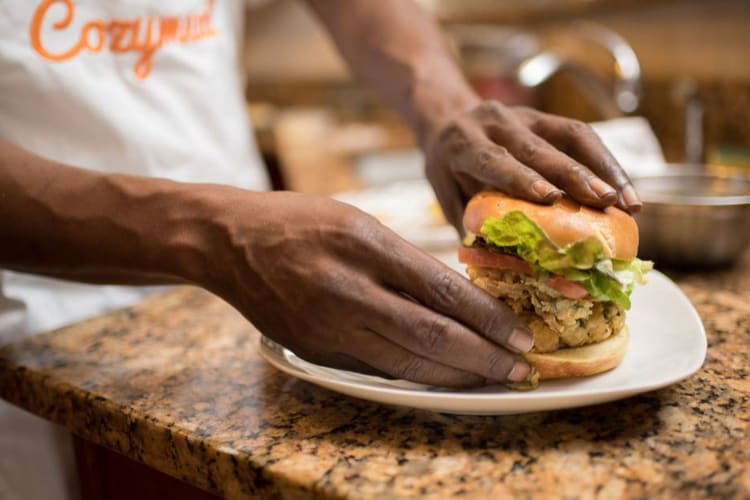 2. Private Chef Meal
For a Libra loved one who prefers a touch of luxury in their gifts, consider gifting them a private chef meal. A meal prepared by a private chef is the perfect Libra gift: it's decadent and special, but it's also an experience that they can enjoy with a close group of friends. To arrange for a private chef experience, start by researching private chefs near you. Alternatively, plan a weekend trip somewhere fun and complement the trip with a luxury meal. Look up private chefs in New Orleans, private chefs in Miami or chefs in many other cities both national and worldwide.
3. Food Tour
Let your Libra loved one indulge their fine tastes by exploring culinary treasures on food tours near you. Food tours make for fantastic Libra gifts, giving them the chance to try a whole range of unique dining experiences through one activity. Whether it's the eclectic, creative food tours in San Francisco or indie artisanal food tours in Portland, a Libra will adore the opportunity to appreciate a city through the lens of local food culture.
4. Interactive Online Experience
An interactive online experience can be a stellar idea for a Libra gift, combining a creatively engaging experience with an opportunity for social connection. If your Libra is a fan of fine food or beverages, bring culinary culture into their home with gifts like online cooking classes, virtual wine tastings or online mixology classes. It's a thoughtful gift that balances relaxation and entertainment — plus, they'll come out of it with a new special skill.
Gift a Private Chef Experience Now
Treat someone special to gourmet fine dining at home. Gift a private chef experience starting at $59/person.
5. Foodie Gift Card
If you're feeling a little stumped on what to get a food-obsessed Libra, a foodie gift card might be the way to go. A gift card will grant them the freedom to explore any culinary passion that they desire, such as cooking classes, new cookware or a bespoke dining experience. With this versatile Libra gift idea, the options are endless.
6. Kitchen Scale
If you prefer a Libra gift idea that plays on classic Libra symbolism but also gives your friend a useful gadget, check out the Zwilling Kitchen Scale. Scales are both the symbol for Libras and a convenient kitchen tool. This compact digital scale can weigh food or cookware up to 22 pounds and has an easy-to-read LCD display. The design is sleek and modern, ideal for a Libra who wants all their practical items to be aesthetically pleasing.
7. Cocktail Glasses
Libras have a great appreciation for beauty and refinement, and they also love to bring friends together, making a set of cocktail glasses a thoughtful Libra gift. The Spiegelau 5.8 oz Perfect Cocktail Glass Set features a classic cocktail glass, just right for martinis and other classic cocktail treats. The 5.8-ounce capacity is a great size for small tasting parties or late night sips, and the streamlined, stylish design will look fabulous on a Libra's bar cart.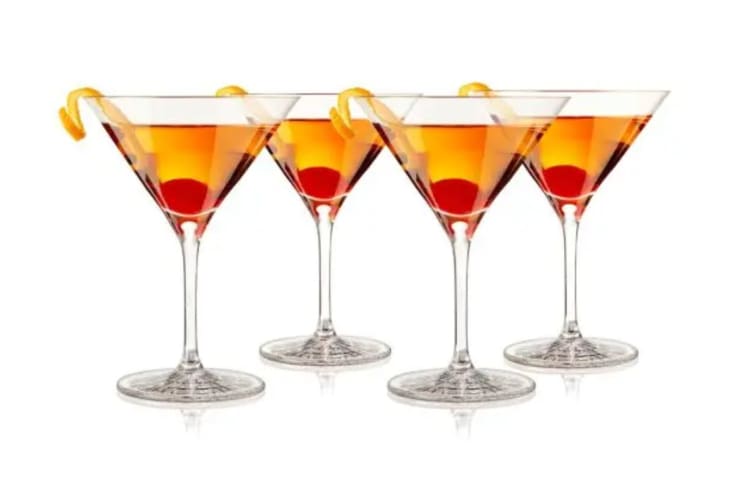 8. Serving Board
For the Libra who loves to host, you can't go wrong with a nice serving board like the Anolon Teak & Marble Serving Board. This serving board has a timeless feel, mixing a classic teak finish with luxe marble. With a comfortable, easy-to-use handle, your Libra will be able to generously distribute their charcuterie board to guests without breaking a sweat.
9. Matcha Tea Set
Matcha tea is a great pick-me-up drink for folks who want a balanced, soothing alternative to coffee. With that in mind, matcha can be a great go-to Libra gift. For an elevated Libra gift vibe, consider the Helen's Asian Kitchen 5-Piece Matcha Tea Gift Set, which comes with all the materials and instructions you need to make your own matcha latte at home.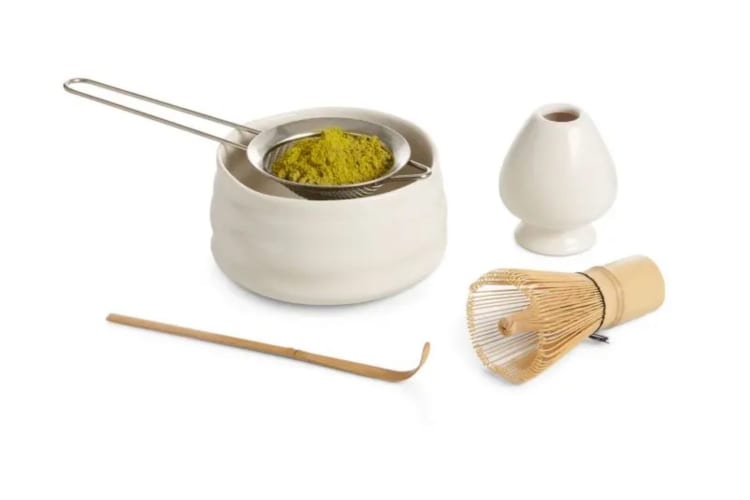 10. Flaviar Whiskey Club Membership
Give a Libra gift that can keep on giving with a fine beverage membership. The Flaviar Whiskey Club Membership allows the recipient to select and customize their own set of fine spirits, which also come with a helpful tasting guide and opportunities to get in touch with other whiskey enthusiasts. As we discovered in our Flaviar Review, whether they're a whiskey connoisseur or a newbie looking to expand their palate, Flaviar is a fun and enlightening experience.
Gift a Local Food Tour Now
The perfect gift for every gastronomist. Discover an abundance of culture and culinary delights with a five-star local guide.
11. Foodie Gift Basket
Libras are all about balance and beauty, and it doesn't get much more visually attractive and well-balanced than a premium gift basket. Check out the Harry & David Grand Favorites Gift Basket, a signature gift basket filled with high-end artisanal snacks, such as fine chocolates and fancy jams. The presentation is elegant, and the basket is stuffed to the brim with specialty items that Libras can enjoy at their own pace.
Libra Gifts for Her
12. Floral Bouquet
Keep things simple and opt for a lovely floral bouquet as a thoughtful Libra gift. Remember that Libras are very visual, so take your time to pick the best bouquet design possible. If you're feeling unsure of what to choose, consider these roses in a pitcher. Roses are often considered the flower for Libras, and the charming green pitcher will be a gorgeous decorative piece for years to come.
13. Coffee Table Book
Coffee table books are wonderful Libra gifts for folks who like interior decorating, and if you really want to give a treat, go for the Hermès Pop-Up Book, a fabulous coffee table book featuring a series of pop-up art pieces celebrating the brand's motifs. If you want to give a gift with designer polish but can't afford the designer prices, this pop-up book is a great option.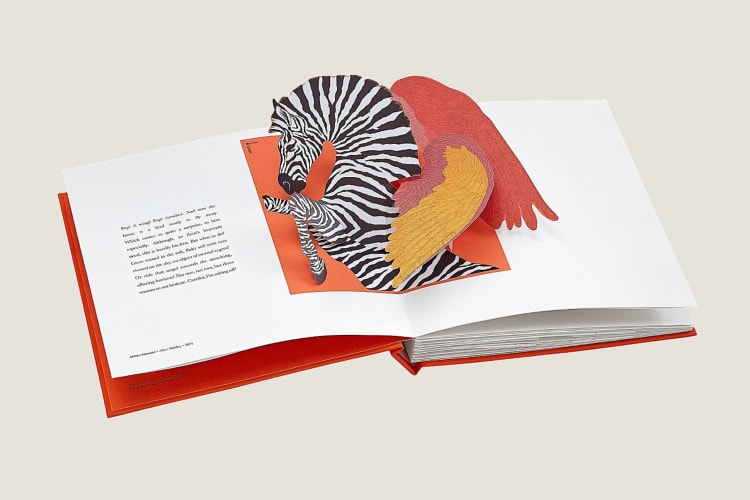 14. Birth of Venus Poster
Venus is Libra's ruling planet, so a Venus-themed Libra gift is always appropriate. Get a classic Birth of Venus print that includes a full image of the painting so that your loved one can have a museum-like feel to their wall art.
15. Libra Jewelry
Any Libra who likes jewelry will be happy to receive something elegant and sparkly, such as these Libra crystal zodiac stud earrings. This earring style is refined and minimalist, but the playful design is a cute nod to the Libra constellation.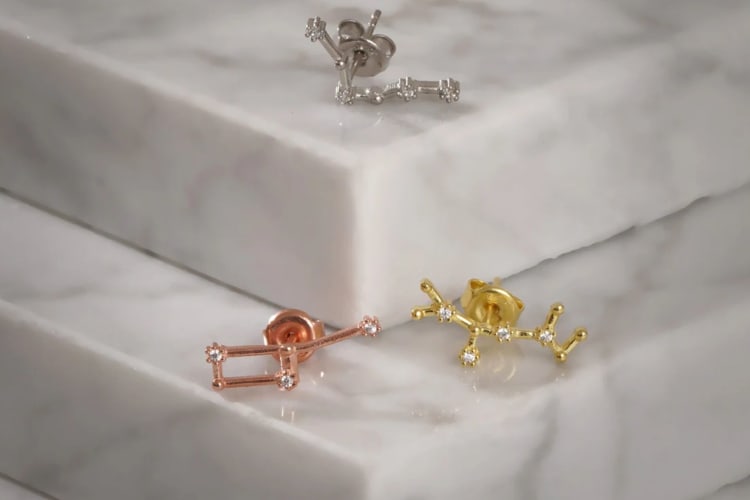 16. Book of the Month
Is your Libra a lover of books? If so, entice their intellectual curiosity with a Book of the Month subscription. This service offers a selection of trending books delivered each month, ideal for anyone who wants to keep up with the latest bestsellers. Plus, the recipient can choose their preferred books each month, so a discerning Libra won't be stuck with anything they don't want.
Gift a Virtual Wine Tasting Now
The ultimate gourmet gift for any wine lover on your list. Virtual wine tastings bring a virtual vineyard experience right to you.
17. Weighted Blanket
A weighted blanket is an incredibly thoughtful Libra gift for anyone whose Libra tendencies leave them a little overwhelmed in the face of confrontation or stress. The chunky knit weighted blanket from sustainability brand Quince provides comforting, gentle pressure that will bring a Libra back into cozy inner harmony. Moreover, the blanket's attractive design and color options mean that it can align perfectly with your Libra's home décor aesthetic.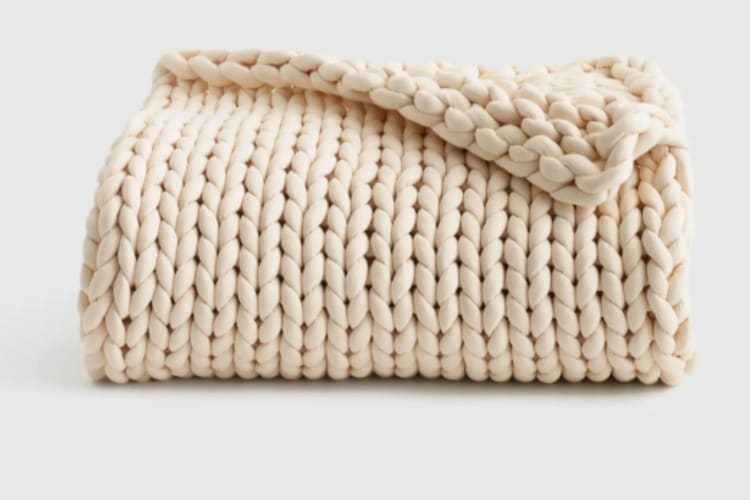 18. Perfume
Perfume is a sweet Libra gift that will surely impress any Libra lady. A balanced scent that evokes fine culture and artful elegance is ideal, especially if it's from a well-regarded brand, such as the Kate Spade New York Eau De Parfum. This perfume's scent profile is the perfect mix of fruit and floral aromatics, forming an essence that's fun, bright and tasteful.
Libra Gifts for Him
19. Cashmere Sweater
As we head deeper into fall and the weather gets colder, a Libra will appreciate a quality pullover sweater. A cashmere crew-neck sweater is a wholesome Libra gift that will keep your loved one warm and stylish on chilly days. Make the gift extra thoughtful by choosing a sweater in your Libra's favorite color.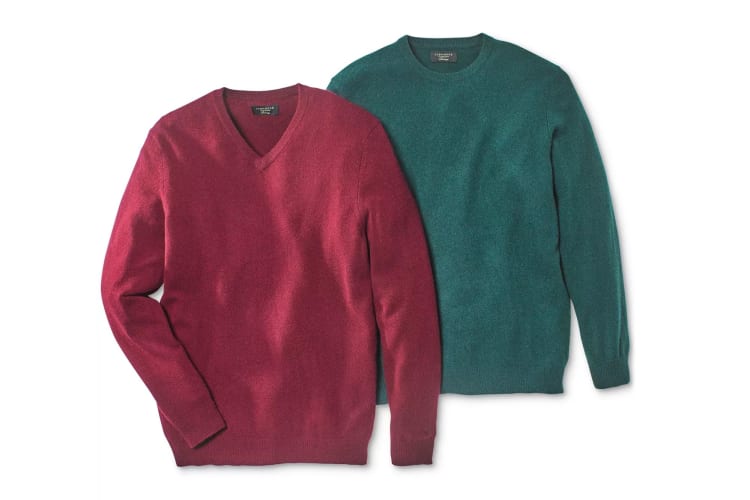 20. Essential Oil Diffuser
For a Libra gift that blends wellness and aesthetics, get your loved one an essential oil diffuser. This woodgrain oil diffuser enhances the ambiance of a home space while also offering the soothing benefits of aromatherapy. With an oil diffuser, your Libra can create the harmonious environment of their dreams.
21. Justice Tarot Card Print
Did you know that every Zodiac sign has a corresponding tarot card? The tarot card for Libra is Justice, which is usually depicted with a figure holding scales. If the Libra guy in your life has an artsy arcana vibe, they'll get a kick out of a cool Justice tarot card print.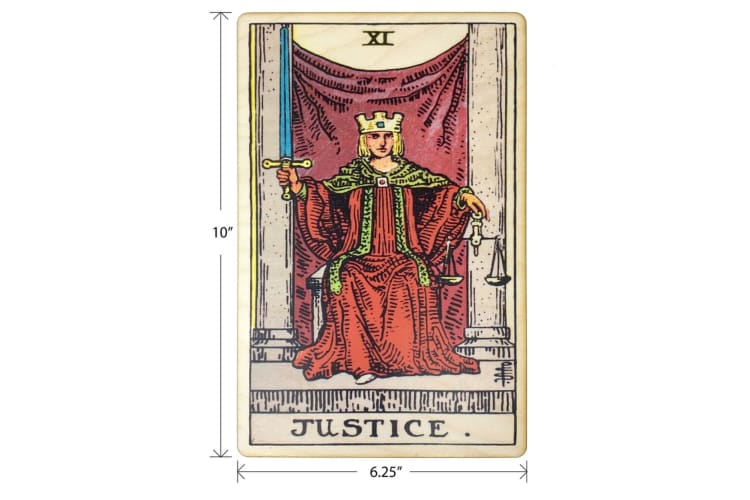 22. Minimalist Table Statue
Impress a Libra with your great taste by giving them a minimalist decorative object. This Circle Object is a great Libra gift, speaking to a Libra's love of harmony and equity while providing a subtle hint of luxury to any space. This Libra gift idea is particularly well-suited for those shopping on a small budget, since attractive decorative statues are often available at an accessible price.
GET UP TO $50 IN COZYMEAL
CASH™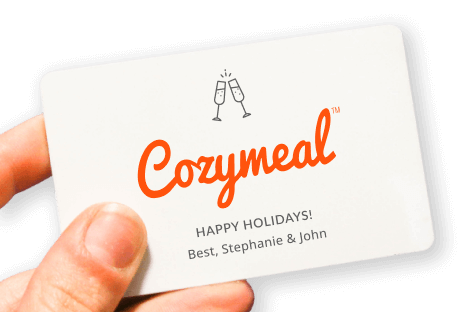 GET UP TO $50 IN COZYMEAL
CASH™
$100 or more, get $10 Cozymeal Cash™
$250 or more, get $25 Cozymeal Cash™
$500 or more, get $50 Cozymeal Cash™
23. Party Game
Tap into a Libra's playful, social side with a party game. Choose a unique party game that encourages interesting conversation and bonding. The Voting Game, for instance, is a cute party game where friends get to vote on which person best fits a question or description. You can also tailor this Libra gift idea to a specific interest or hobby, such as an art-themed board game or a trivia game.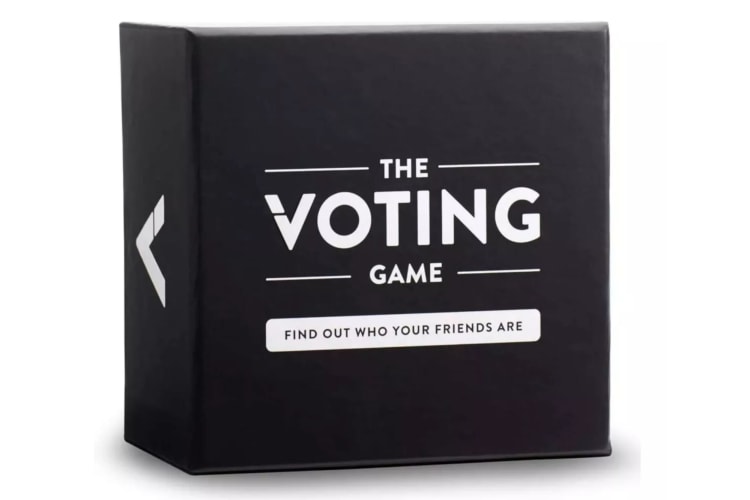 24. Necktie
A necktie is a quality Libra gift for any stylish fellow, especially if they have plenty of occasions for dressing nicely. Look for a tie that's visually interesting, such as a floral tie or a tie with a whimsical abstract design. A Libra will value a gift that reflects their personal taste, so be sure to put some thought into the design you choose.
25. Record player
Libras are art and music lovers. A record player is a showstopper Libra gift that they'll enjoy for a long time. This attractive vinyl record player also has built-in Bluetooth, so your Libra can listen to all modes of music, from the best records in their vinyl collection to their favorite Spotify playlists.
From elegant home décor to gourmet treats, the best Libra gift is anything that shows that you truly see your loved one for who they are, and you value the joy and care they bring to all their relationships. Libras do things every day to prove how special their relationships are to them, so there's no doubt that they deserve a meaningful gift to let them know that they're special to us, too.
For even more great Libra gift ideas, check out other experiences happening on Cozymeal.