21 Amazing Aries Gifts for 2023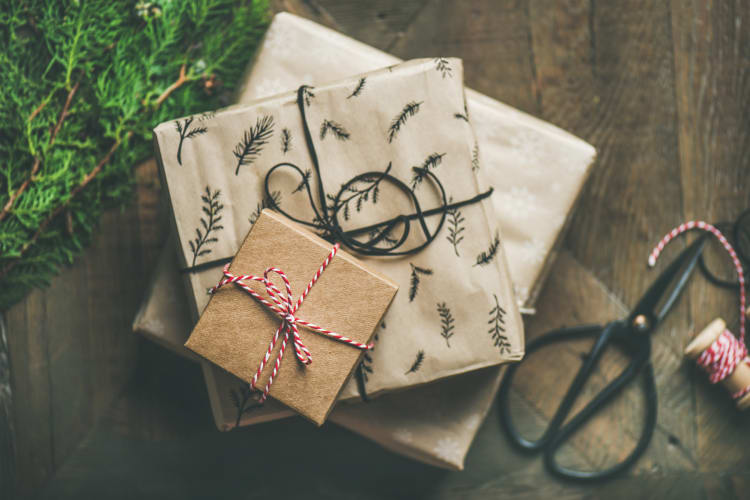 Our editorial team recommends the best products through independent research, selection and careful review. If you make a purchase through one of our affiliate links, we may earn a commission. Prices are subject to change.
Are you searching for that perfect Aries gift? Aries, the astrological sign for individuals born between March 21 and April 19, are the babies of the zodiac, and they have a passionate, beautiful spirit that you just can't help but want to indulge. And since most Aries folks love to get pampered, a thoughtful gift can be the best way to show them just how much you care.
But a typical Aries yearns for more than an ordinary gift, so it will take some creativity to charm this bold fire sign. To help, we've curated a list of some of the very best Aries gift ideas — whether it's for their birthday, a holiday or a just-because surprise treat, these gifts are sure to wow the Aries in your life.
Jump to Section
Gift a Local Cooking Class Now
Give your favorite gourmand the gift of world-class cooking lessons with the best chefs in their city.
Foodie Gifts for Aries
1. Interactive Cooking Classes
Aries are known for their adventurous spirit, and if they have a flair for the culinary, they'll love the Aries gift of an interactive cooking class. If your Aries pal likes to take charge and try new challenges, they'll get a big kick out of mastering a new skill. You shouldn't have much trouble finding cooking classes near you — plus, if you want to make it a bonding experience, you can always join in on the fun and sign up for the class, too.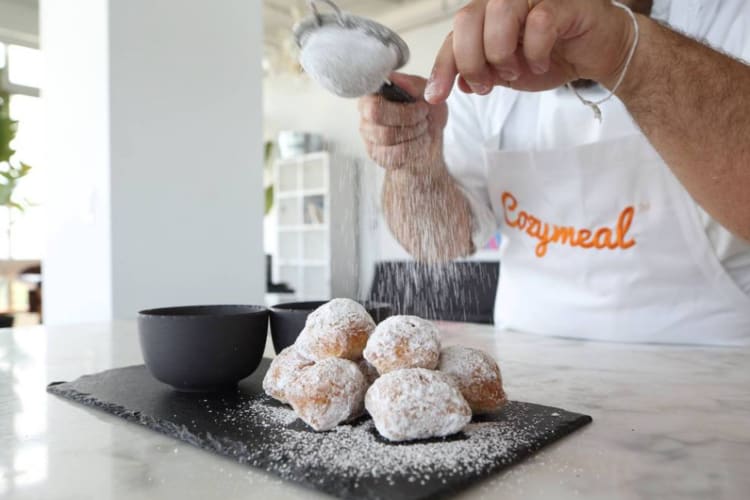 2. Private Chef Meal
If your Aries prefer to be waited on, arranging to have a meal prepared by private chefs near you is a fantastic Aries gift idea. A private chef experience will feel luxurious and unique (two qualities that most Aries look for in a special treat!). Invite the recipient's closest friends and give them the chance to be the star of the show at their own exclusive dinner party.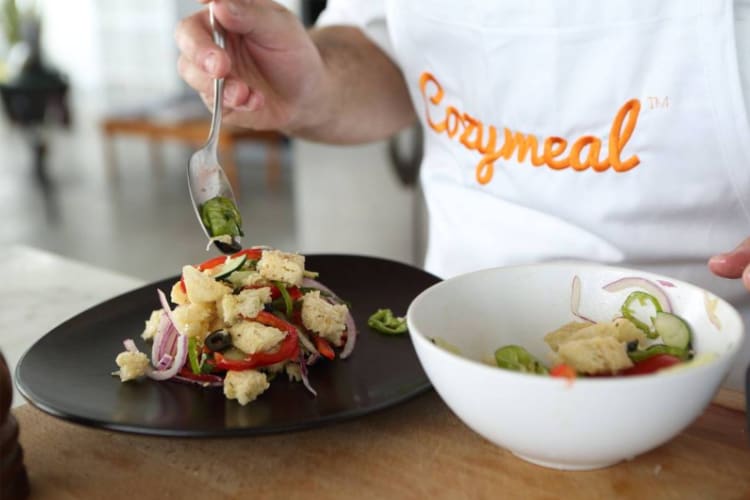 3. Food Tour
For an Aries gift that speaks to foodie interests while sticking to a more energetic vibe, look for food tours near you. Food tours allow your recipient to explore all kinds of culinary delights while learning more about the food culture in their area. As an added perk, a food tour keeps you moving to different locations, so an Aries loved one with a shorter attention span can stay active and engaged throughout the experience.
4. Interactive Online Experience
Don't forget about exciting Aries gifts that take place in the virtual realm — for an extra unique foodie gift, go beyond your local area and find an online experience. If your Aries friend likes to cook, online cooking classes can open up a lot of possibilities for learning new skills and techniques. Or, for people who enjoy fine beverages, surprise them with virtual wine tasting or online mixology classes.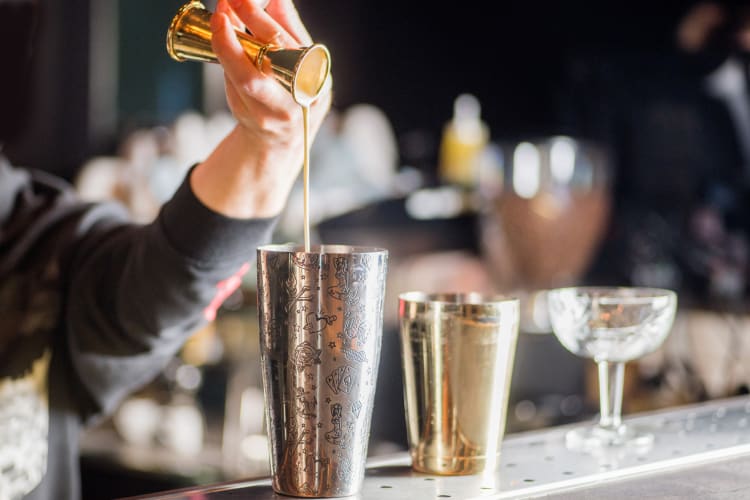 5. Foodie Gift Card
If your food-loving recipient has selective tastes, your best option might be a foodie gift card. This gift card will give you access to cooking classes, high-end cookware and all kinds of dining experiences. A gift card like this one is an ideal way to let an Aries take charge while still showing that you pay attention to their interests. For an Aries gift that offers a lot of flexibility, you really can't go wrong with a foodie gift card.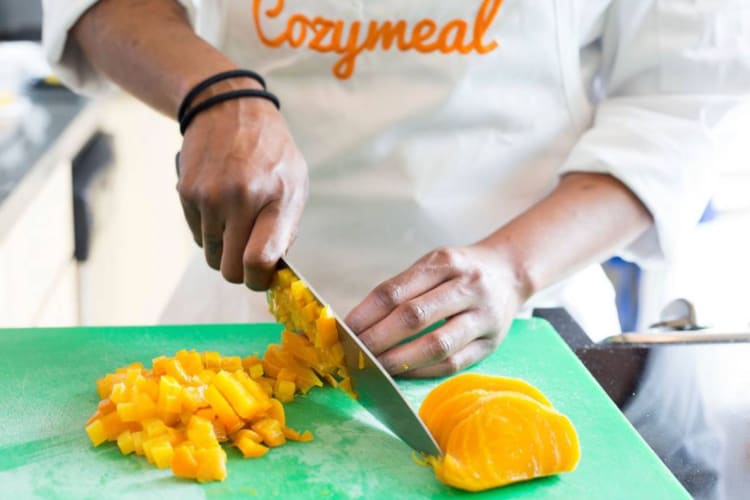 Gift an Online Cooking Class Now
Give your favorite gourmand the gift of world-class cooking lessons right from the comfort of their own kitchen.
6. Matcha Tea Gift Set
Give your Aries loved one the much-needed gift of relaxation with a matcha tea set. Matcha is an excellent choice when you crave a boost of energy that's more balanced and sustainable than a cup of coffee. The Helen's Asian Kitchen 5-Piece Matcha Tea Gift Set is a thoughtful Aries gift, providing everything one needs to craft a fresh batch of matcha tea, including a cute little bamboo whisk.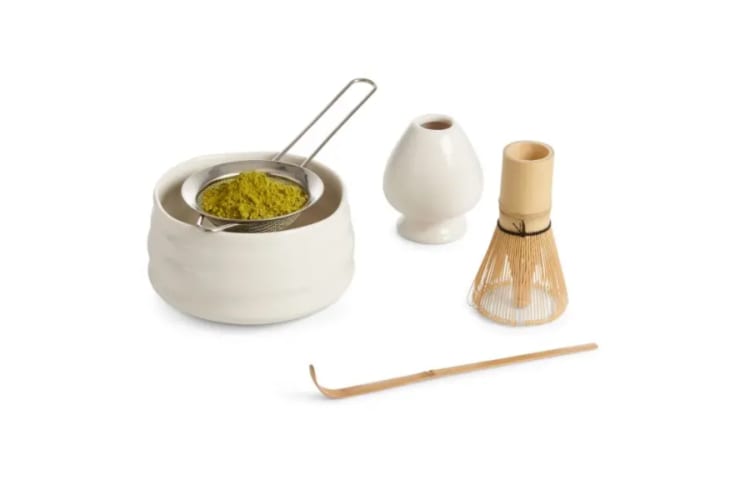 7. Barware Set
Aries folks are known for having an outgoing side and forming warm connections with others — a great way to celebrate this trait is by getting your Aries some epic hosting supplies. More specifically, a quality cocktail-making set, like this adorable True Copper Barware Set. This set gives you all the basics for making cocktails at home, which is perfect for cute little dinner parties or even a special night in with a close friend. As a bonus, this Aries gift has a copper finish that is ultra stylish, satisfying an Aries' love for a good aesthetic.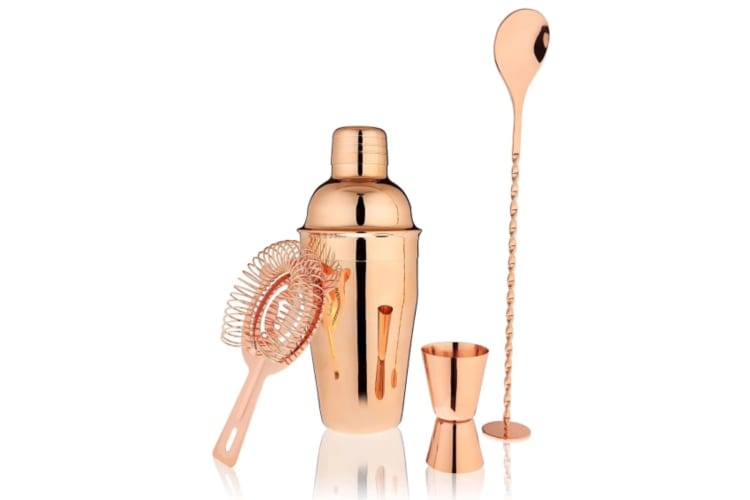 Aries Gifts for Her
8. Face Mask
Encourage your favorite Aries girl to indulge in some self-care with a luxurious face mask. The Tula Skincare Detox In a Jar Exfoliating Treatment Mask has everything you need to refresh and pamper your skin, such as exfoliating volcanic sand, soothing shea butter and nourishing milk proteins. This Aries gift will leave the recipient refreshed, glowing and ready to take on her next big adventure.
9. Perfume Sampler Set
For the Aries who wants to try a little bit of everything, treat her to a perfume sampler set. She'll love getting to experiment with different scents and debuting them for special occasions. For an extra glamorous Aries gift, check out the Hermés Mini Fragrance Discovery Set, which comes with four distinctive scents, each in 0.25-ounce bottles.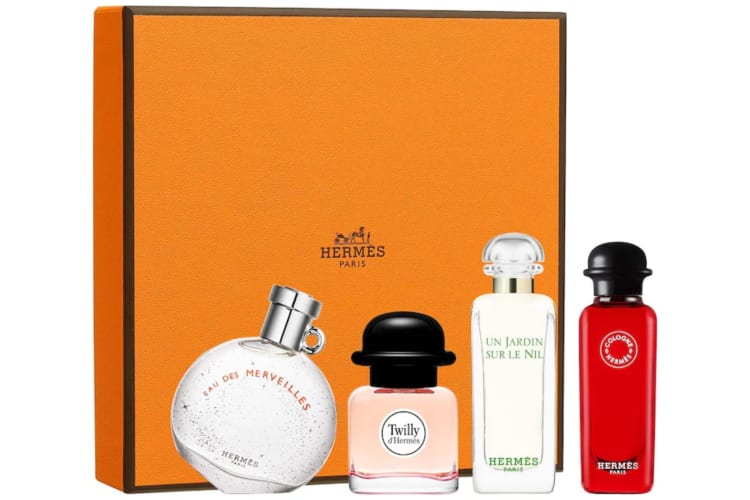 10. Monogrammed Bathrobe
Give your Aries loved one a chance to unwind in a cozy bathrobe that's as fabulous as she is. The Personalized fleece robe from Marks and Spencer is incredibly soft and comes in a fun shade of pink. For an Aries gift with a personal touch, you can get the robe monogrammed with up to three initials — ideal for any Aries who wants that special "made just for you" feeling.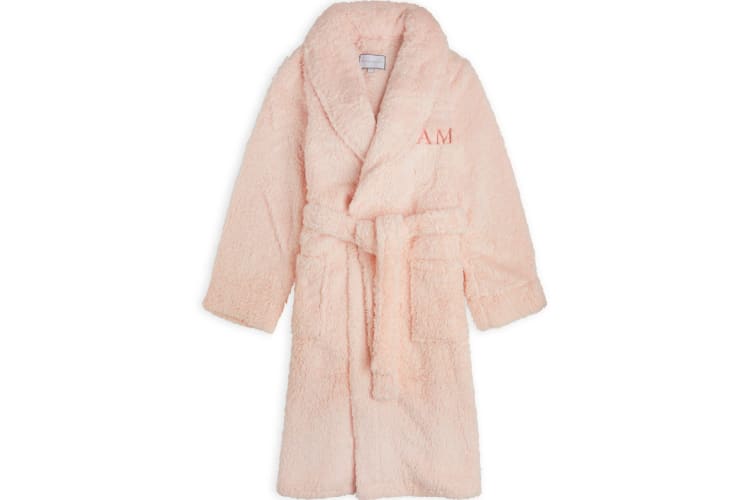 Gift a Private Chef Experience Now
Treat someone special to gourmet fine dining at home. Gift a private chef experience starting at $59/person.
11. Aries Art Print
Aries put a big emphasis on self-expression, so if your Aries have a passion for interior decorating, they'll get a big kick out of this retro Aries art print. The print has a charming pink and orange color scheme and features a stylized illustration of a ram, the symbol for Aries. This Aries gift is perfect for anyone who likes their art to have a cool retro aesthetic or simply likes to show off their Aries identity.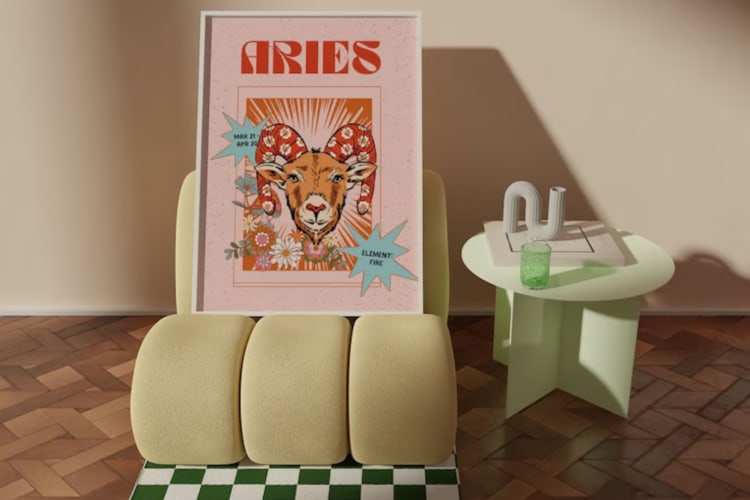 12. Journal
Sometimes an Aries needs a gentle reminder to slow down and practice some introspective. To help your loved one explore all their fiery passions more deeply, consider getting them this Astrological self-care journal, which guides them through prompts and affirmations based on astrological events throughout the year. Whether your loved one is enthusiastic about astrology or not, this Aries gift provides an excellent structure for going through the year mindfully.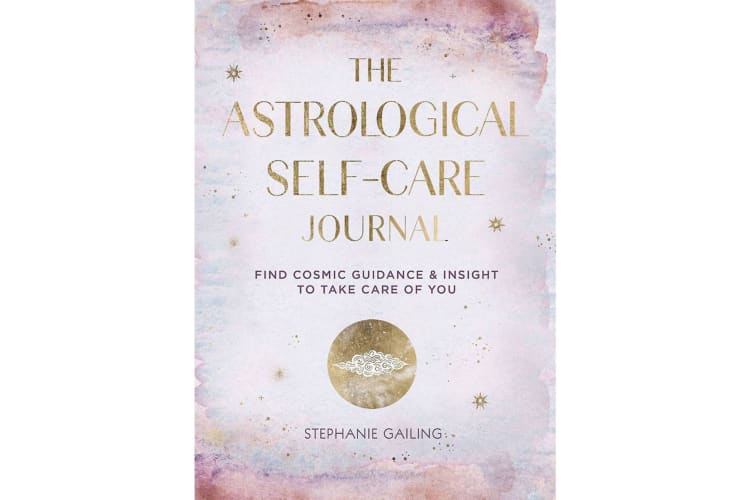 13. Stylish Necklace
For a beautiful Aries gift that will pair perfectly with your loved one's bold and confident personality, surprise them with a stylish gold necklace. This Gold Tone multirow Necklace, for instance, has a gorgeous two-chain design, incorporating both a snake chain and a ball style. Moreover, the necklace is waterproof, so your Aries can wear it wherever they wish.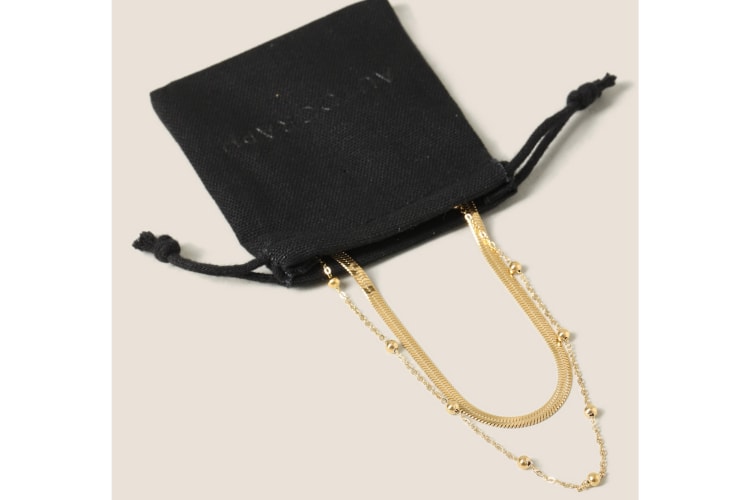 14. Tote Bag
Aries folks love to take the lead and follow their ambitions, so a fashionable work accessory may be in order if you're looking for a good Aries gift. The Madewell Transport Tote is a popular favorite, and for good reason — this leather bag is roomy, sturdy and features a zippered inside pocket to store valuables. With this fashionable bag at her side, your Aries are sure to be unstoppable.
Aries Gifts for Him
15. Slippers
Your Aries guy will appreciate the classic Aries gift of some snuggly slippers that keep his feet warm and looking good. For a high-end fashionable slipper option that will give your Aries fellow the pampering he loves, check out the Timberland Ashwood Park Leather Slippers. These slippers give you all the rugged and trendy vibes of Timberlands and have a comfy fleece lining.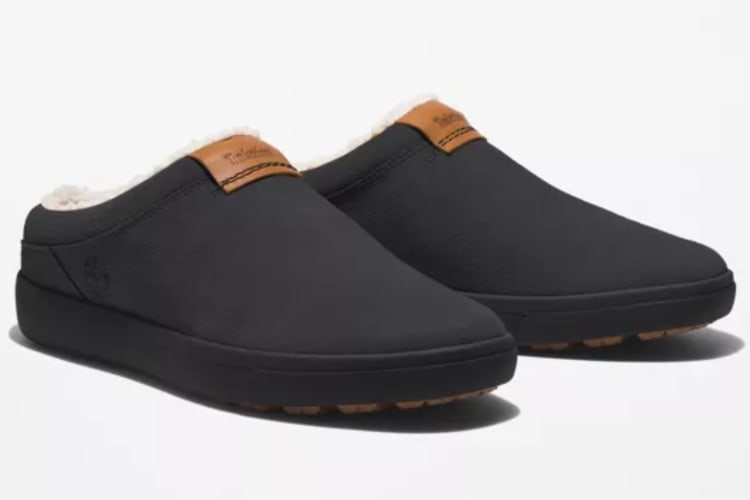 Gift a Local Food Tour Now
The perfect gift for every gastronomist. Discover an abundance of culture and culinary delights with a five-star local guide.
16. Zen Garden
For a meditative experience that engages some physical creativity, consider a Zen desk garden as a thoughtful Aries gift. This mini garden comes with a few items to arrange and a rake for drawing relaxing patterns in the sand. Your Aries friend can keep the garden on their desk or nightstand, so they can reach for it whenever they need a break from all that intensity they carry inside.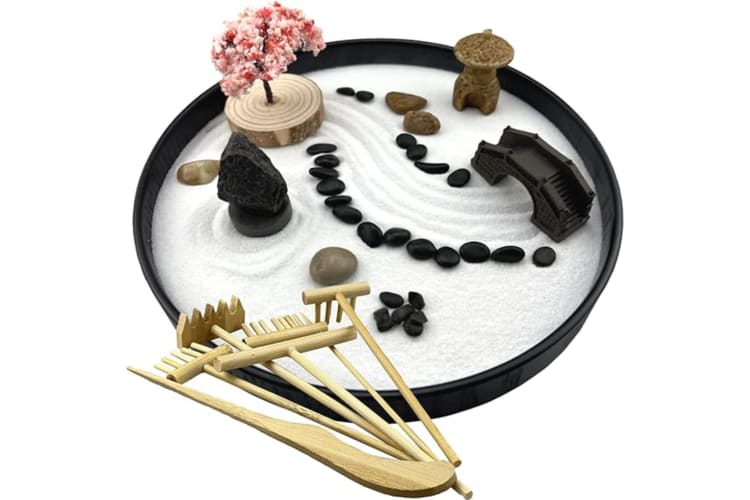 17. Tabletop Bar Game
If your Aries friend has a social side, they'll love the gift of a classic barroom tabletop game. The Hook and Ring Toss Game will awaken their competitive side and entertain them for hours. This version can be played with up to four people, which is ideal for an Aries who wants to include all of their friends in the fun.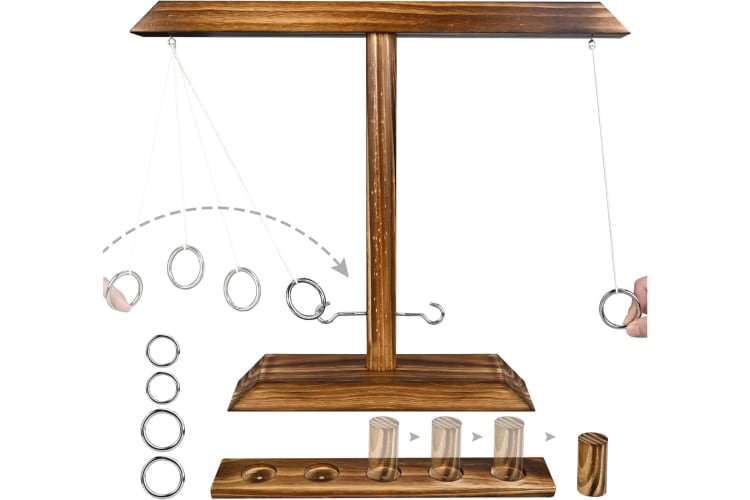 18. Book of Bucket List Ideas
Help your Aries loved one plan their next adventure with The Bucket List: 1000 Adventures Big and Small. This classic book, edited by Kath Stathers, is filled with enough original bucket list ideas that even the most active Aries won't be able to get through them all. These bucket list items take you all over the world, so this Aries gift is best for a friend who has a passion for travel.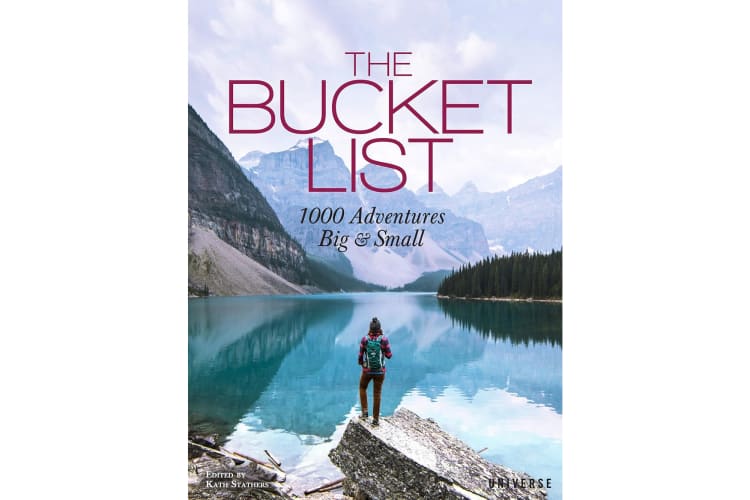 19. Nintendo Switch
Another classic treat for a competitive Aries is a Nintendo Switch. A Nintendo Switch is an easy, portable way to play games with friends from wherever you want. Encourage some nostalgic play by gifting your Aries a Nintendo Switch bundled with Mario Kart.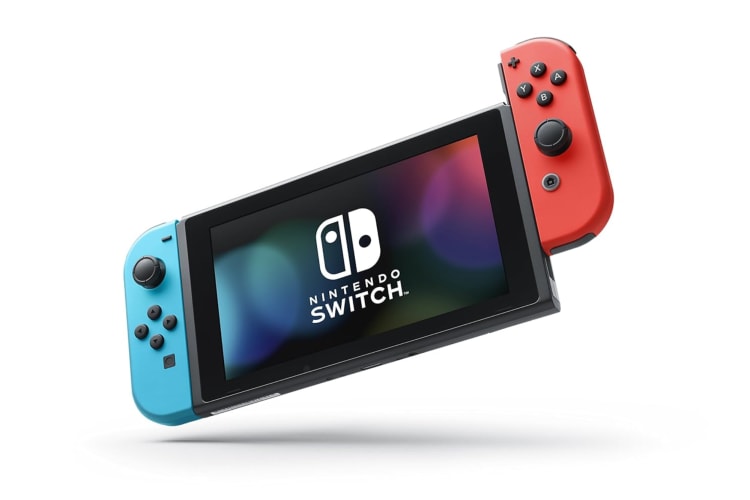 20. Blazer
An Aries who is focused on his professional ambitions will love a chic addition to his business wardrobe, such as a sport coat or blazer. For an Aries gift that truly stands out, check out this textured jersey jacket. This jacket has a contemporary vibe that can work for all kinds of occasions, and the soft, stretchy jersey enables comfortable wearing throughout the day.
21. Indulgent Eye Cream
Surprise your Aries man with something small but useful: eye cream. The Goodfellow Morning Eye Serum is super affordable (convenient for a stocking stuffer or a minor gift), but it's packed with excellent skincare ingredients, including the depuffing powers of caffeine. No Aries will turn down a chance to luxuriate with quality skin care, making this Aries gift a guaranteed home run.
As you embark on your quest to find that perfect Aries gift that says, "No really, I appreciate how special you are," you'll discover lots of potential gift ideas along the way. Just remember that the best gift for an Aries is one that celebrates the individual's unique interests and qualities.
Aries crave that main character feeling, and when it's time to give them a gift, they'll love anything that makes them feel seen — or even better, like the center of attention. So whether the Aries in your life loves fine dining or competitive games, you're sure to find something that speaks to the magic spark that makes Aries the beloved baby of the zodiac.
For even more great Aries gift ideas, check out other experiences happening on Cozymeal.