31 Fun and Unique Gifts for a Cancer 2023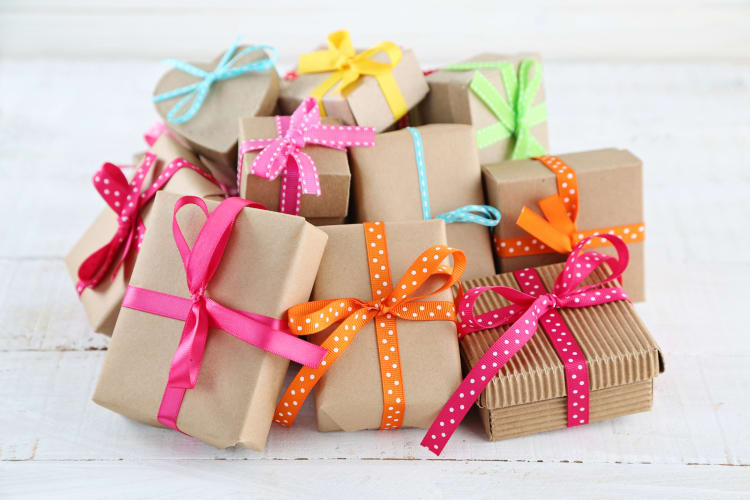 Our editorial team recommends the best products through independent research, selection and careful review. If you make a purchase through one of our affiliate links, we may earn a commission. Prices are subject to change.
The Cancer star sign is humble and kind, so you may be wondering what kind of gifts for a Cancer your loved ones would want. Luckily, Cancers tend to be fairly easy to shop for. They're nurturing and kind and they appreciate any heartfelt gifts, no matter how small. Sentimental by nature, a stereotypical Cancer is easy to please as long as you put in effort. That said, if you're dedicated to finding the perfect gifts for Cancers on your list, we've got some ideas. Read on to find the best gifts for a Cancer!
Jump to Section
Gift a Local Cooking Class Now
Give your favorite gourmand the gift of world-class cooking lessons with the best chefs in their city.
Best Gifts for Foodies
1. Cooking Class
Cancers love to take care of their friends and family, and that includes making them great food. Finding a cooking class near you makes a great gift for a Cancer who loves spending time in the kitchen, but who has never really had any training. They can learn how to make chef-quality meals for the people they love.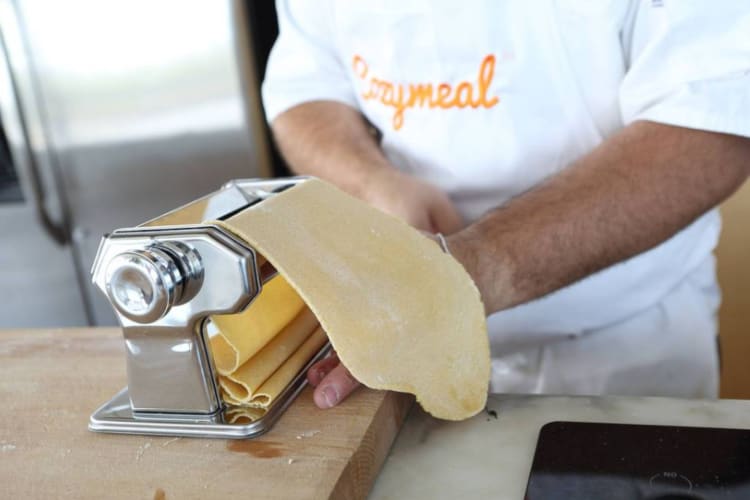 2. Private Chef Meal
Cancers often spend so much time caring for others. Why not give them the gift of someone else making dinner for a change? Private chefs near you will assemble your Cancer's favorite meal, handle ingredients and even take care of clean-up. Your friend can sit back and relax and enjoy a top-quality meal. This is one of the best gifts for foodies who prefer to eat at home but still deserve a break from the kitchen.
3. Food Tour
A food tour is an excellent gift for a Cancer foodie. Cancers often resist change and prefer the security of things they already know. This can lead them to get stuck in restaurant ruts. Food tours near you will open their eyes to new restaurants and foods they may have never tried on their own. You may even help them find their new favorite restaurant for date nights or special dinners.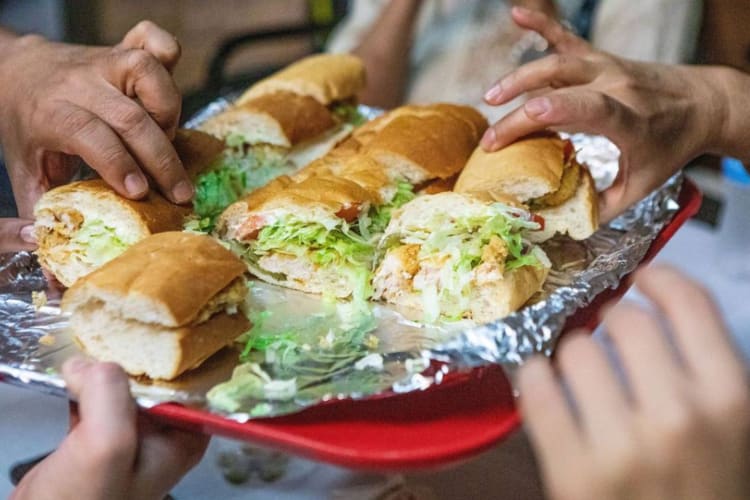 4. Online Culinary Experience
Many Cancers prefer to spend time cozy at home, but that doesn't mean that they don't want to learn new things as well. An online culinary experience is the perfect gift for a Cancer who is a bit more introverted and prefers to stay in. Online cooking classes can teach them how to make all of their favorite meals.
The more beverage-inclined Cancers in your life may prefer a classy virtual wine tasting or fun online mixology classes. Mixology classes are great gifts for cocktail lovers on your list.
5. Foodie Gift Card
Not sure what the perfect gift would be? A foodie gift card is one of the best gifts for foodies, whether part of the zodiac Cancer family or not. That way, they can choose their own gift or experience on their own time. This is a thoughtful gift for a Cancer foodie who may be difficult to shop for or who has niche interests and tastes.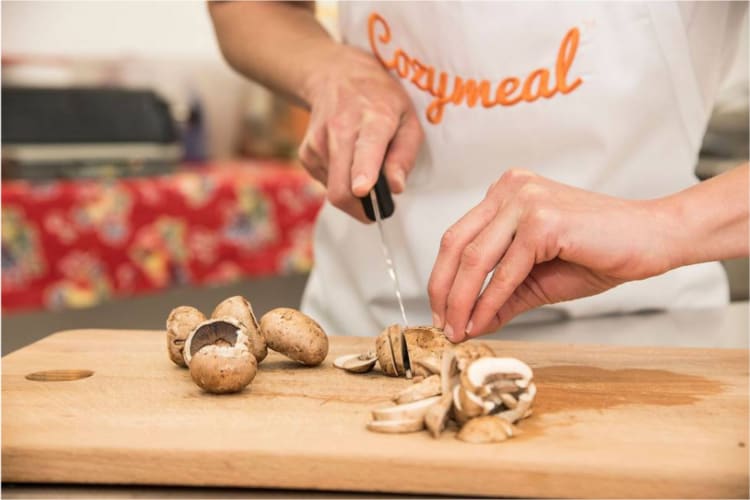 6. Tea Gift Set
Cancers love being cozy and warm. Bundling up in front of the fireplace with a cup of tea is a great way to spend an evening for them. Why not get them a tea gift set? There are countless types of tea to choose from, but the Helen's Asian Kitchen 5-Piece Matcha Tea Gift Set is a great place to start.
Gift an Online Cooking Class Now
Give your favorite gourmand the gift of world-class cooking lessons right from the comfort of their own kitchen.
7. Cookie Stamps or Cutters
Being natural homemakers and creatives, Cancers tend to love baking. Fun baking accessories, such as cookie stamps or cutters, make fantastic gifts for a Cancer. You can choose accessories that make the most sense for the friend in question, but we love the Talisman's Script Alphabet Cookie Cutter Set. It's super versatile and fun to use, so your favorite Cancer should love it.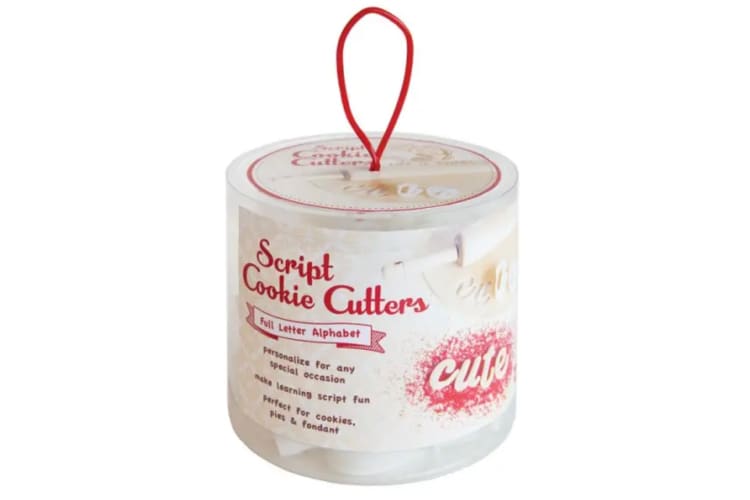 Creative Gifts for a Cancer
8. Custom Art Framing
Is a special Cancer in your life an artist? Give them the gift of custom art frames for their own artwork. Many artists spend a lot of time creating but never mount or frame their work. You can do that part for them so they can put their artwork on display. A sentimental Cancer will love this gesture. You can do this at a local art and framing shop or try out Framebridge, which simplifies dramatically the framing process.
9. Oil Painting Kit
If you're looking for a gift for a Cancer who's a new painter, an oil painting kit is a great option. Oil painting can be an expensive venture, so many budding artists are hesitant to buy their own paints. This Complete Oil Painting Set is perfect for new oil painters. It includes everything they'll need for their first oil painting.
10. Custom Paint-By-Numbers
A custom paint-by-numbers kit is a sweet gift for a sentimental Cancer. Choose a meaningful photo from their life, like a photo of a pet or a family photo. Then, send it to a company like Canvas By Numbers and they'll turn it into an intricate paint by numbers. This is such a fun and relaxing art activity, and it's a great gift for a Cancer.
11. Personalized Sketchbook
Even Cancers who don't fancy themselves as artists are often still quite creative, and they love all things personalized. Personalizing something makes it more meaningful for your giftee. Because of that, a personalized sketchbook is a fantastic gift for a Cancer. You can buy a pre-made personalized sketchbook if you like, but we recommend buying a plain sketchbook from an art store or online and modifying it yourself.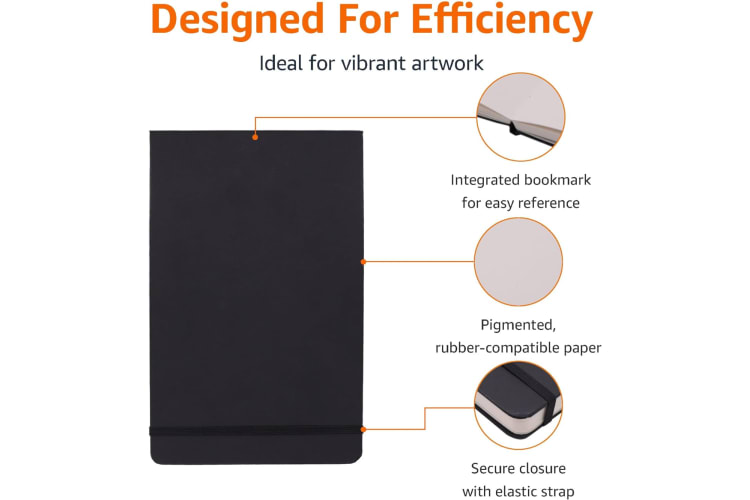 12. Museum Membership
Creative Cancers love a good trip to a museum or art gallery. They're highly intuitive and often love staring at artwork and trying to understand the "feelings" within it. A membership with the North American Reciprocal Musem Association (NARM) is a fantastic gift for a Cancer. They'll be able to explore participating museums, galleries, zoos, botanical gardens and much more all across North American.
Gift a Private Chef Experience Now
Treat someone special to gourmet fine dining at home. Gift a private chef experience starting at $59/person.
13. Art Books
Cancers tend to enjoy quiet self-improvement activities that they can do on their own. Art books give them this opportunity. They can learn to draw or paint with books written by artists, for artists, such as How to Draw What You See. Alternatively, books featuring artwork are also a great gift for a Cancer. They make fun coffee table books and appeal to a Cancer's need for a cozy and decorated space.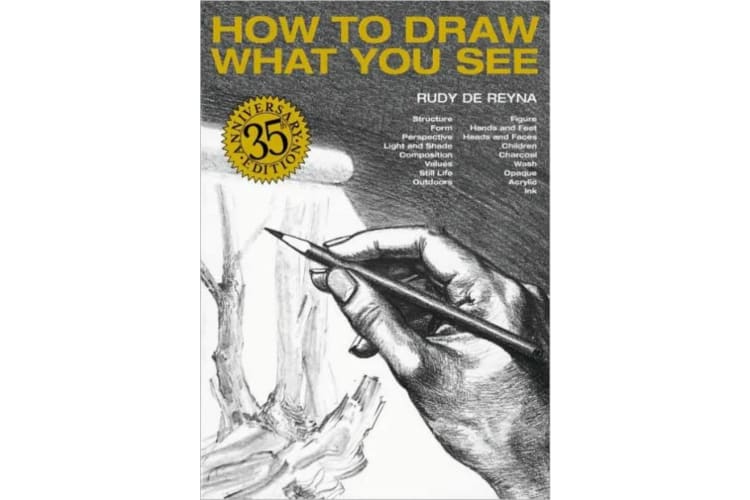 Relaxing Gifts for a Cancer
14. Nostalgic Scented Candles
Being deeply sentimental, many Cancers love gifts that evoke nostalgia. Scents have the strongest connection to memories, so a scented candle is a fantastic gift for a Cancer. You can choose a scent that reminds you of a memory you share with your friend, or you can choose a special nostalgic candle. Homesick Candles makes candles for people who are far from their favorite towns or cities with scents that represent those cities. This is a super sweet stocking-stuffer gift for a Cancer.
15. Weighted Stuffed Animal
Cancers love all things domestic, cute and cozy. They crave comfort. Because of that, a weighted stuffed animal makes an excellent gift for a Cancer, regardless of their age. Cancers both young and old will love this comforting toy. Some weighted stuffed animals include calming scents, and you can even heat them up for extra comfort. This charming plush bunny is an excellent example.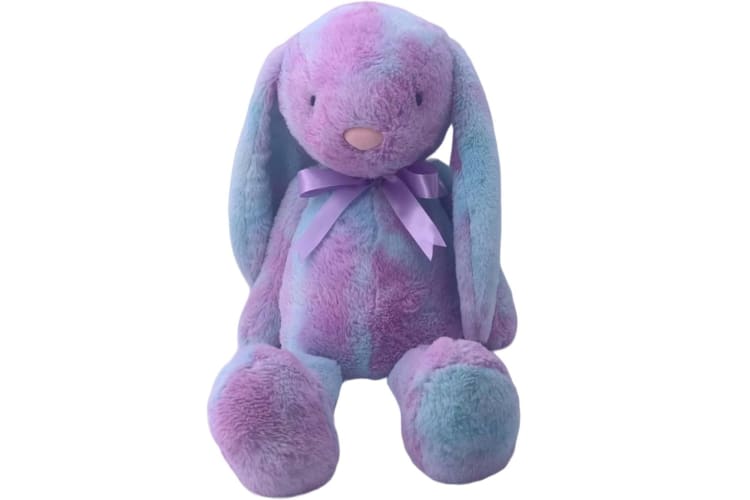 16. Bath Bomb
Is your favorite Cancer always helping others? Do they seem stressed out? Many Cancers find themselves easily emotionally overwhelmed or overburdened, and that can lead to burnout. There are plenty of gifts that can help with that, but a bath bomb is one of our favorites. These Deep Sleep bubble bath bombs contain chamomile and lavendar to help aid in a deep, restorative sleep.
17. Mindfulness or Self-Care Books
If there's a Cancer in your life who could use some serious self-care, a self-care book will make an excellent gift for them. Many people often forget to take care of themselves, and Cancers, who so often take on the emotions of others, experience this more than others. A self-care or mindfulness book can be a great solution. Set Boundaries, Find Peace: A Guide to Reclaiming Yourself is an excellent gift for any Cancer in your life who finds themself feeling overextended.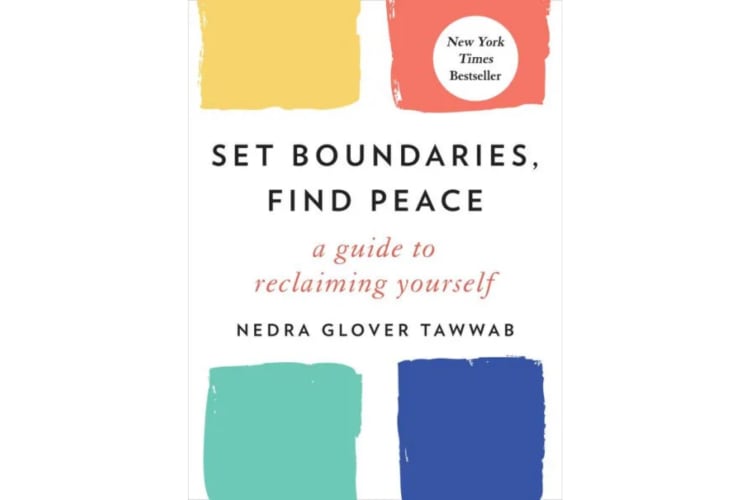 18. Comfortable Loungewear
As we mentioned before, Cancers love feeling comfy and cozy. For many Cancers, there's nothing better than getting home from work, changing into something comfortable and curling up with a movie and a hot cup of tea. Get your favorite Cancer some comfortable loungewear that they can relax in. Try to choose something that matches their style so they can wear it out for quick errands as well as for cozy days in. The Lotta Love Romper is a great example of comfy and stylish loungewear that would make a great gift for a Cancer zodiac woman.
Gift a Local Food Tour Now
The perfect gift for every gastronomist. Discover an abundance of culture and culinary delights with a five-star local guide.
19. Indoor Houseplants
Many Cancers have a natural desire to nurture. You'll find that they often have pets or they're always the friend or family member who's happy to watch the kids when the parents need a break. Because of this, they also make excellent "plant parents" who can even keep finicky plants alive and green.
A cute indoor houseplant (or outdoor plant, if the Cancer in your life has space) is an excellent gift. For novice plant owners, choose something simple, like a sweet succulent. For someone with plenty of houseplant experience, you could even offer a houseplant subscription from a site like Cratejoy. This way, they get a cool new plant to care for every month.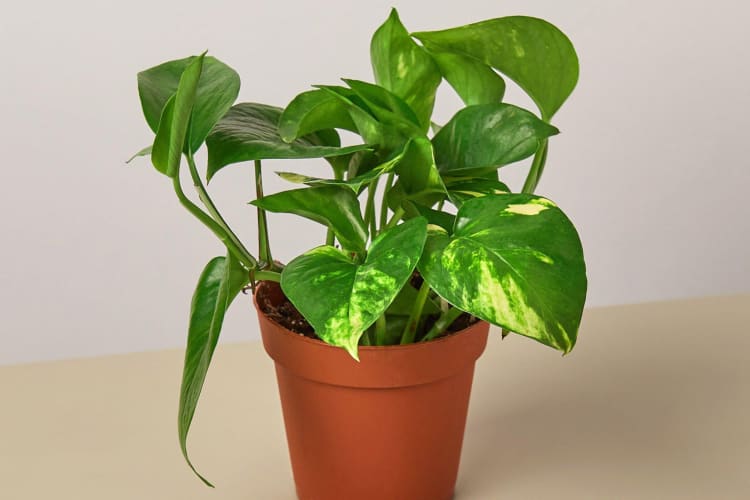 Gifts for Cancer Women
20. Journal
Cancer zodiac women love to note down their important memories and events. They're often deft creative writers and can paint pictures with their words. A journal makes an excellent gift for a Cancer woman who's always writing. Plain journals make great gifts as long as they're aesthetically appealing, but a guided journal can be even better in some cases. Wreck This Journal is a fun and creative option for Cancer's who prefer a more "alternative" approach to journaling.
21. Birthstone Jewelry
Birthstone jewelry is a perfect gift for a Cancer. Cancers love gifts with a personal touch, so including their birthstone is a great idea. It will let them know that you chose the gift with them in mind. Cancers can be born either in June or July, so make sure you pick the right stones. June-born Cancers have three potential birthstones: pearl, alexandrite and moonstone. July-born Cancers, on the other hand, should be given rubies. This Zodiac necklace with a birthstone is a great option.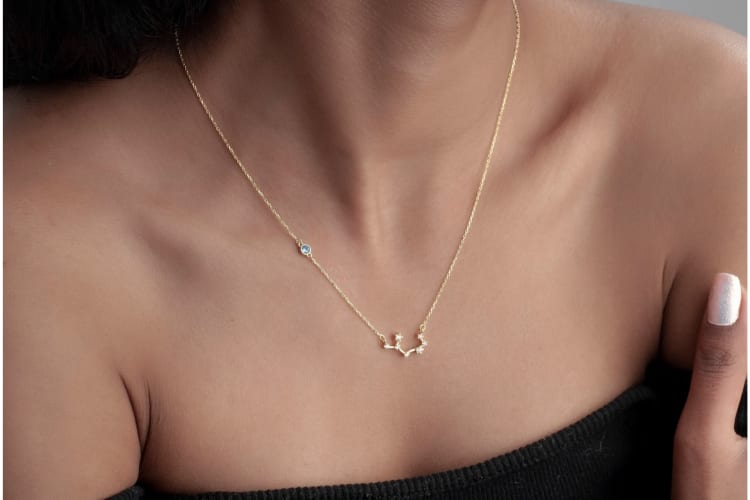 22. Sentimental Memory Box
Speaking of memories, does the special Cancer in your life have a memory box? Memory boxes are excellent for sentimental Cancers who find themselves holding onto trinkets, receipts and even things that less sentimental people may regard as "trash" or "clutter." These things certainly can clutter up spaces, but with a memory box, they'll all have a special place to go where your favorite Cancer can look at them whenever they please. Large jewelry boxes are also good for this.
Gift an Online Mixology Experience
Raise a toast to the perfect gift. Enjoy craft cocktails, bartending basics and more taught by five-star mixologists.
23. Best Friend Necklaces
Sentimental Cancers treasure their friends. They often have long-lasting friendships, and they hold those friendships close. If you give your favorite Cancer a gift that symbolizes your friendship, she's sure to love it. Old-fashioned heart necklaces never go out of style, but if you want something unique, this personalized envelope locket necklace will make a great gift for a Cancer you love.
24. Anything Handmade
If you're looking for gifts that won't bust your budget, you can't get much better than handmade gifts for a Cancer. Sure, store-bought gifts are nice, but a sentimental Cancer will love knowing that you put your heart into their gift. If you're a crafty person, this is your time to shine. A hand-painted portrait, a hand-knitted scarf or even home-baked treats will all make excellent gifts.
25. Moon Nightlight
Did you know Cancers are the only sign ruled by the moon? A sweet lunar gift for a Cancer is a great way to represent that. Moon jewelry and clothing are always an option, but we love cool moon nightlights. They're stylish home décor gifts. The Modern Moon Light Lamp is one option, but you can also find variations on it all over the web. Give your favorite Cancer a warm glow in their room.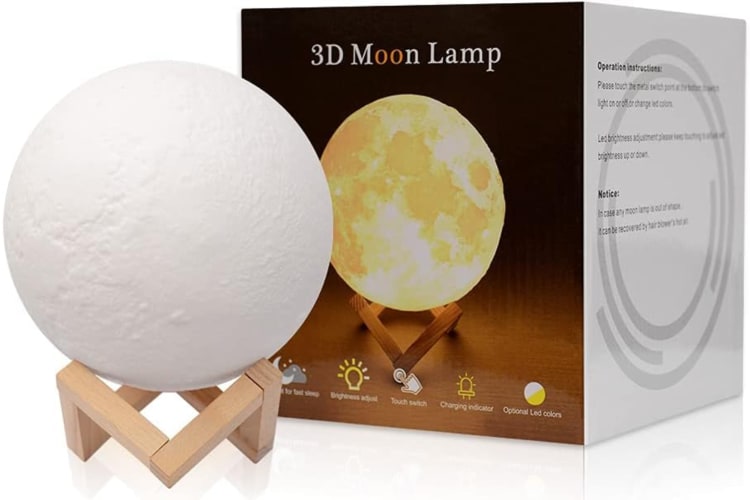 Gifts for Cancer Men
26. Vintage Watch
Believe it or not, a secondhand gift is sometimes better, especially for a Cancer or anyone else who values nostalgia and sentimentality. A vintage watch has lived a life before it made its way into the hands of your giftee. It may be of higher quality than a newer watch of equal value, and the design will be more unique. A nice vintage watch makes one of the best gifts for a Cancer man who likes to stay stylish (and on time).
27. Monogrammed Wallet
One of the best gifts for a Cancer man is a stylish monogrammed wallet. Again, Cancers love it when their gifts are personalized for them. It shows that you put extra time and care in when you were shopping. With a simple monogram, you've upgraded the gift. This simple personalized leather wallet on Etsy is a great option, but you can go as simple or intricate as you like depending on your giftee's preferences.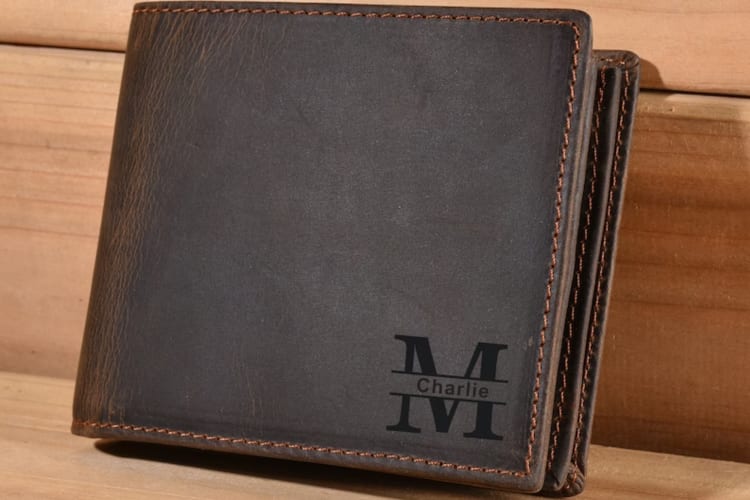 28. A Trip or Activity Together
Cancer men often treasure quality time. If a Cancer in your life isn't super gift-oriented, don't panic. A trip or special activity together makes a fantastic gift. Experience gifts can be so much fun. It can be as large as a vacation to a favorite place together or as small as a simple planned activity or outing. As long as it's heartfelt, it will be appreciated.
Gift a Virtual Wine Tasting Now
The ultimate gourmet gift for any wine lover on your list. Virtual wine tastings bring a virtual vineyard experience right to you.
29. Mood Lighting
Cancer men often value having comfortable and stylish spaces. If your favorite Cancer's home is missing that extra "something" to tie it together, mood lighting might be the missing piece. But what does that mood lighting look like? We recommend finding a cool vintage lamp if your giftee prefers a more traditional and cozy look, or color-changing LED lighting if they prefer a more modern aesthetic. The latter is especially good for tech-oriented Cancers.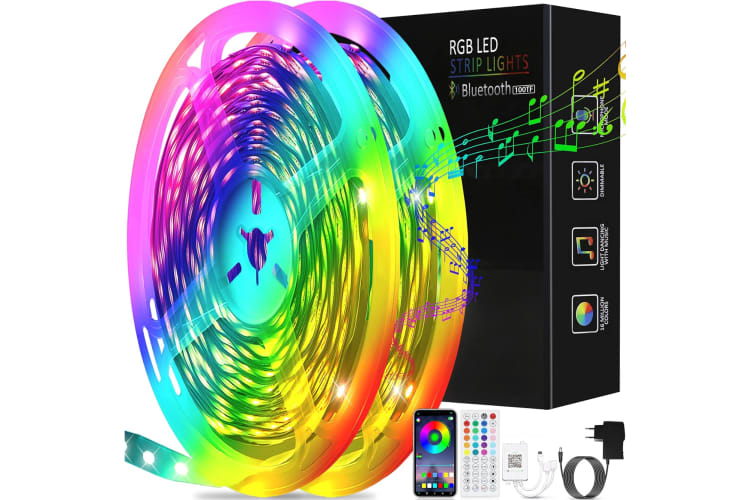 30. Herb Garden
If a Cancer in your life would love to nurture a garden, but they simply don't have room, get them an herb garden instead. This is an excellent gift for a Cancer with a green thumb (as well as a great gift for Cancers who love to cook and use fresh herbs). This Seed Starter Kit from True Leaf Market has everything that your giftee needs to grow an at-home herb garden in a matter of months (with a bit of effort and care, of course).
31. True Classic T-Shirts
Cancer men have a sense of style and prefer flattering clothes. True Classic Tees are perfect for streamlining your Cancer giftees' silhouette, helping them the avoid the baggy, unfitted look they may not be fond of. Very soft and wrinkle-free, these tees come in a pack of three.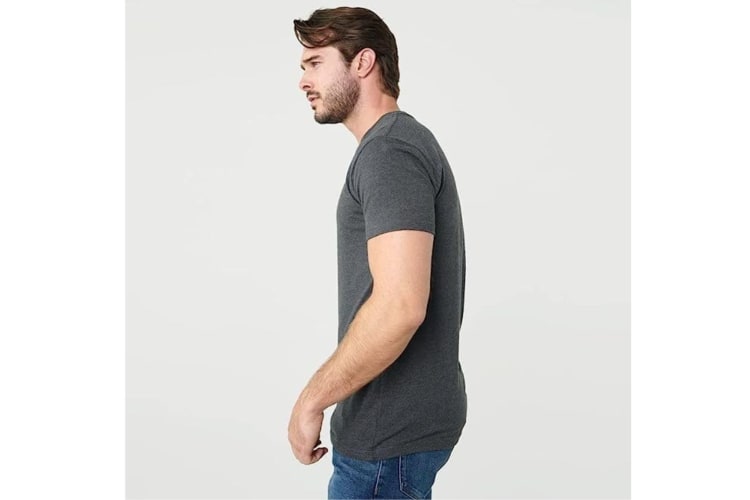 So which of these gifts for a Cancer are you adding to your shopping list? With 31 unique gifts, there's sure to be at least one for every Cancer on your list this year. Remember, Cancers are sentimental. If you give your gift with love and thoughtfulness, it will be appreciated.
For even more great Cancer gift ideas, check out other experiences happening on Cozymeal.