Flaviar Review 2023: Is Flaviar Worth It?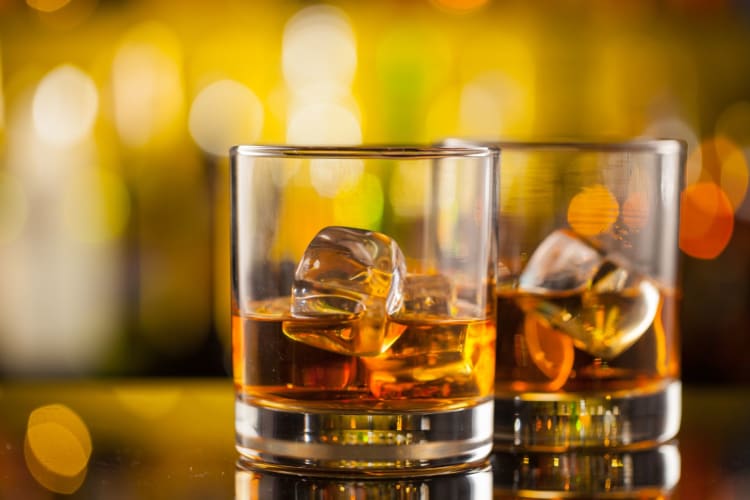 Our editorial team recommends the best products through independent research, selection and careful review. If you make a purchase through one of our affiliate links, we may earn a commission. Prices are subject to change.
In the golden age of online retail and liquor delivery, I jumped at the chance to write a review of Flaviar, a subscription-based whiskey and spirits club. As someone whose whiskey consumption is usually limited to a few varieties that are widely available, both in bars or restaurants and when stocking my home bar cart, I was excited to give it a whirl with their 3-month membership, which offers a whiskey sampler of three globally sourced spirits and a full-size bottle chosen from a selection of options.
While I tend to know a bit more about other spirits like vodka and tequila, I consider my knowledge of whiskey to be woefully less developed, so I embraced the chance to try a selection of whiskeys culled from the world over, including as far across the world as Japan. The results were new knowledge of what I might be missing and a chance to deepen my whiskey palate greatly.
So what did I discover in my review of Flaviar?


Jump to Section
What Is Flaviar?
Flaviar is an online membership club catering to enthusiasts of fine spirits and whiskey. Flaviar was designed for anyone interested in experiencing distillery-style samplings of globally sourced spirits that you won't find in your typical bar.
According to Flaviar, a huge percentage of the world's whiskeys aren't widely available through stores and bars, with most establishments offering the same range of larger brand-name whiskeys. Most bar and liquor store selections present only a fraction of the true amount of independent distillery options to be found.
Perks of a Flaviar membership include discounted bottles from their wide retail selection and a general community feel fostered by reviews, a newsletter and online discussions based around the love of whiskey and other liquors.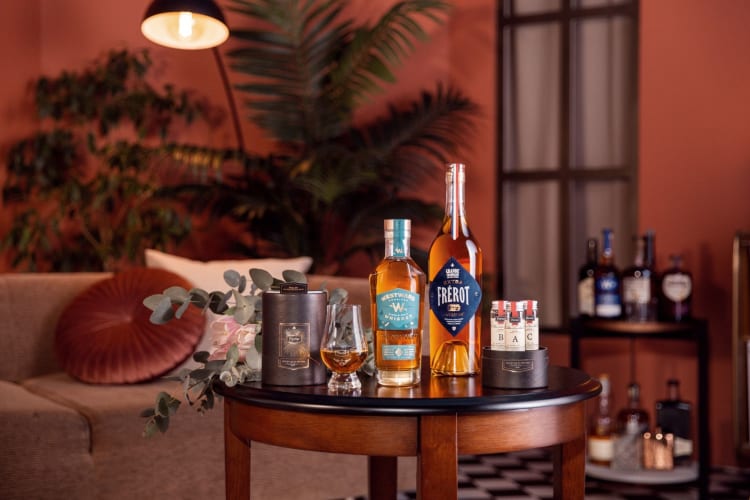 Flaviar Membership Benefits
Flaviar offers three different membership options that afford several benefits in a range of price points. Every membership option offers access to Flavar's rich resources and community, including an extensive spirits directory detailing large and small distillery varieties the world over.
Their online publication, The Flaviar Times, includes articles like "Cocktail Codes All Bartenders Need to Know" and "Searching for the Soul of Rye Whiskey," as well as recipes for cocktails using spirits available on the site.
Other highlights include on-demand virtual tasting videos and live Zoom sessions that bring the experience of a distillery tour into your home.
How Much Is a Flaviar Membership?
For the lowest price ($60), Flaviar's one-month membership offers access to their rich resources and community, advanced opportunities to sample exclusive bottlings, as well as a sampler of three different whiskeys from all over the world. You also have the opportunity to purchase discounted full-size bottles with free shipping on any orders over $60.
The three-month membership ($110) offers all the above benefits, plus a full-size bottle chosen from a range of options.
The yearly membership ($315) is a great deal and also gets you a rare bottle of Jefferson's Ocean Aged at Sea Bourbon. The best buy, the annual Flaviar subscription offers a significant reduction in price vs. paying quarterly or monthly and ensures you will have a whole year to sample Flaviar products from the shop. Products include full-size bottles of whiskey and other spirits, additional sampler boxes and merchandise like t-shirts, pins and barware.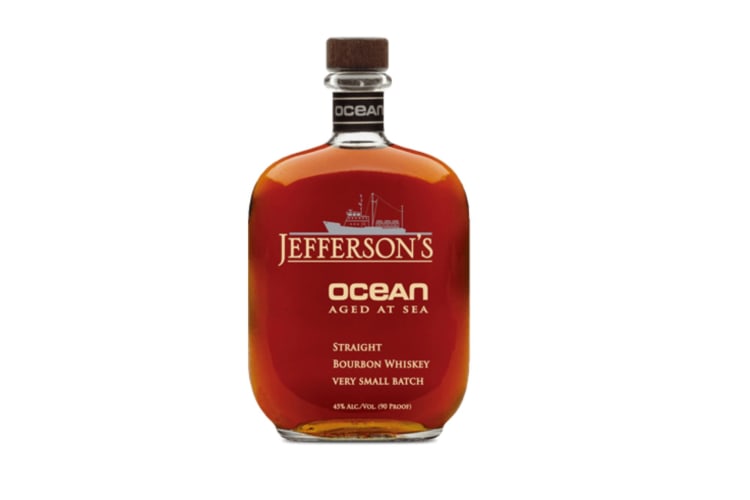 Review of Flaviar
As I started my Flaviar membership review, I found the website incredibly easy to use and attractively designed, with everything well laid out and easy to navigate. For my three-month membership, I chose a sampling trio called "A Tale of Three Whiskeys" and a bottle of bourbon I was unfamiliar with: Jefferson's Very Small Batch Bourbon, hoping to broaden my horizons beyond my usual whiskey selections with something entirely new.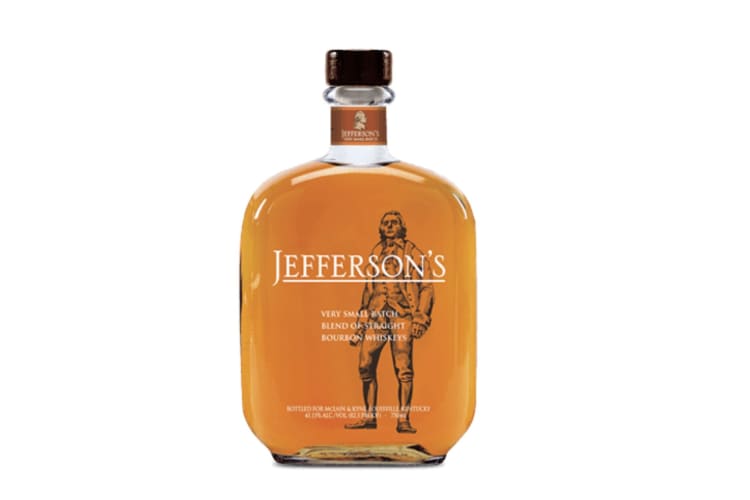 Choosing the Products
I was approaching the Flaviar review experience as an occasional whiskey drinker, but one that could stand to learn more about what is out there beyond the usual selections at bars and liquor shops. The website took me through a little session of questions about what I like, what flavors I prefer and what kinds of spirits I am interested in before presenting me with a selection of suitable options.
On the Flaviar website, I also loved the "Flavor Spiral" included on each page of the directory, which accurately pointed out the notes to expect (sweet, honey, lemon, caramel, spice). The graphics were super helpful, especially if you're more limited in experience when it comes to bourbons and whiskeys or if you are looking to branch out and don't know where to start.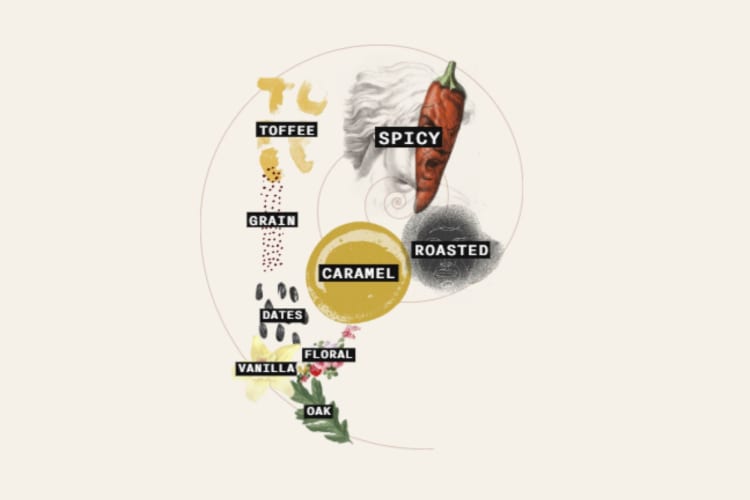 Shipping and Delivery
Shipping was amazingly quick, with my order placed on a Friday and in my hands on Monday afternoon. When I opened the carefully boxed package, I was delighted at the attractiveness of the presentation, including the small round box of sample vials. They were larger than I expected, getting my Flaviar subscription review off to a great start. They were labeled A-B-C, each with a round insert that gave me more details on what to expect and look out for when tasting.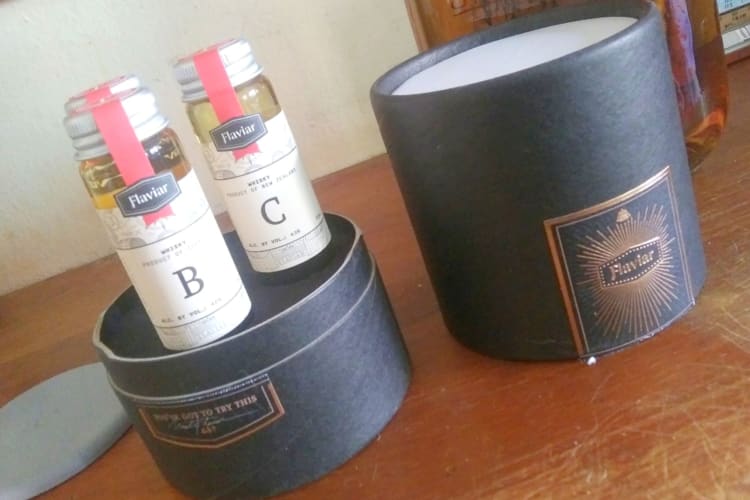 Review of My Flaviar Products
Returning to the site to review my Flaviar membership info, I was able to get a guided experience and learn more about each variety. Sample A, Penderyn Madeira Gold, was a Welsh whiskey. B was Milk & Honey Classic from an Israeli-based distillery. C was Ohishi Brandy Single Cask Whisky, a Japanese brand.
Before starting to write my Flaviar review, I sampled each individually on the rocks to get a full impression of the flavors and differences between them. Since I usually drink only single brands at a time, and even then usually mixed in cocktails, the tasting experience was unique.
Eager for more information, I further explored the history of each brand and gleaned some interesting details. Highlights included discovering that Milk & Honey was actually the first distillery ever to open in Israel. Or that Ohishi is made from rice, making it sort of a hybrid between traditional whiskey and shochu. Immediately, as somewhat of a novice, I felt a little more sophisticated in my whiskey palate.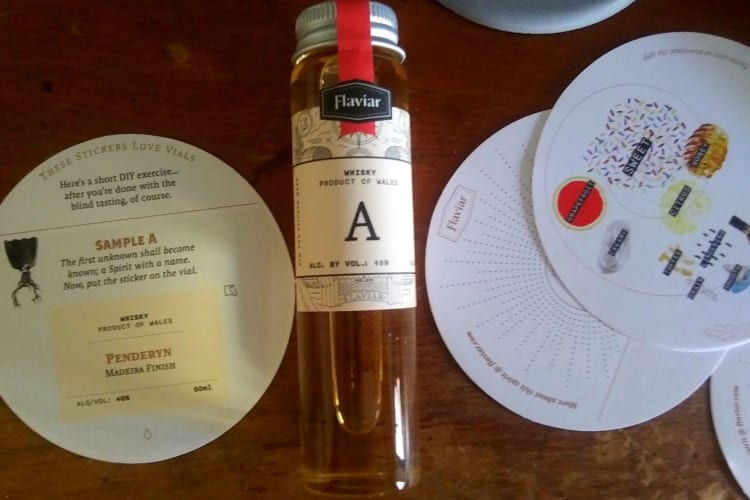 Join an Online Mixology Class
Craft cocktails. Palate-pleasing food pairings. Master mixologists. Skip the crowded bar scene and host your own virtual happy hour.
For the larger bottle of Jefferson's, which is actually a blend of different varieties of their very small batch Kentucky bourbons, I opted for a mixed cocktail, blending a bit with some limoncello that had been languishing in my fridge, lots of ice and a dash of simple syrup and seltzer.
The caramel-tinged sweetness of the Jeffersons blended well with the sour, and I may have created one of my new favorite summer cocktails. (I later learned off Google that this particular experimental mix of limoncello and bourbon is a cocktail called "Fool's Gold," which had me giggling as I sipped.)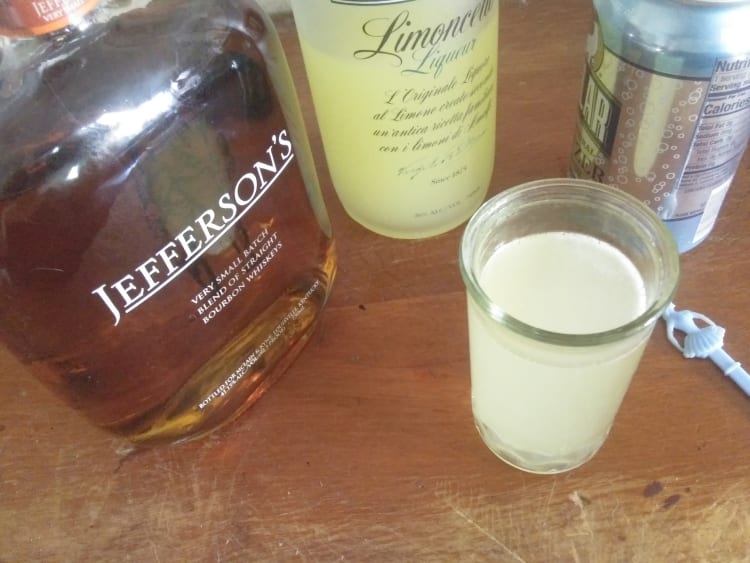 Is Flaviar Worth It?
Whether you are already a whiskey aficionado or looking to become one, Flavier is definitely worth it and is quite reasonably priced, especially since many of the bottles and offerings are great deals compared to purchasing them elsewhere. You also get free shipping if you spend over $60 (which you will definitely want to!).
The website and resources available with the samplings are of the greatest value, with many other Flaviar membership reviews I've found online doing comparisons between the site's prices and other retailers.
My favorite part was the sensation of experiencing a distillery tour at home. The guided experience that gets you to your initial selections was also invaluable if you're not sure what you're looking for when starting out. Memberships are very reasonably priced, shipping is fast and the ordering and onboarding experience seamless. I look forward to exploring more during my three-month Flaviar membership after this review, perhaps snagging a couple of new bottles and learning a bit more.
Also, since my Jeffersons' bottle is large, I'm looking forward to trying more cocktail experimentation, like this similar flavored Gold Rush cocktail recipe, or maybe this delectable bourbon sauce recipe in the kitchen.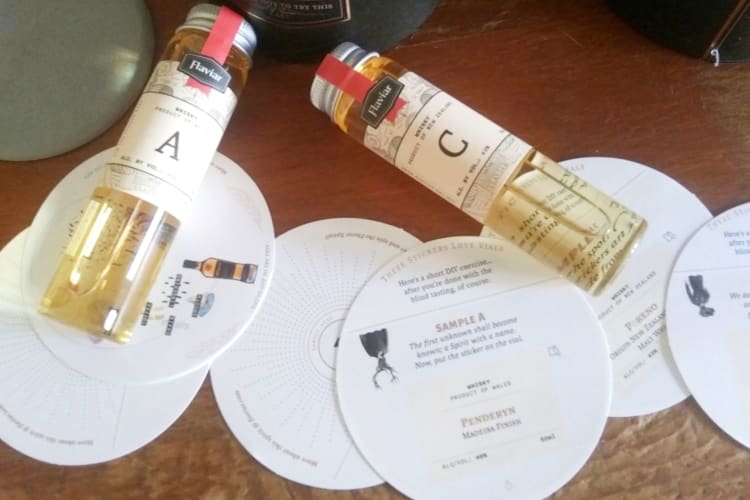 Join 200,000+ Culinary Enthusiasts
Exclusive deals, recipes, cookbooks, and our best tips for home cooks — free and straight to your inbox. PLUS: 500 Rewards Points.
With a number of price points and length of membership options, Flaviar is a great spirits club to try, and this particular Flaviar review ends with two happy thumbs up. Flaviar is not just great for whiskey but also for selections of gin, rum, tequila and vodka as well.
Whatever your palate and level of experience, however you choose to pick and drink your poison (delicious mixed drinks, on the rocks or neat) you are apt to make some great new discoveries.
For even more ways to explore your favorite foods and beverages, check out other experiences happening on Cozymeal.