29 Generous Gemini Gifts for 2023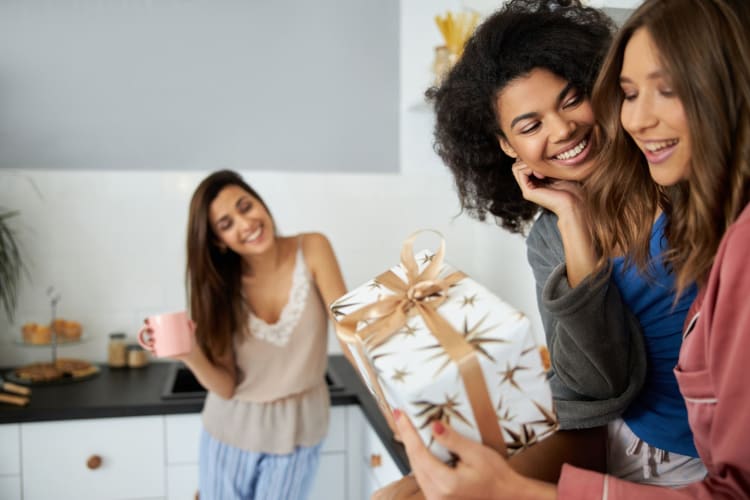 Our editorial team recommends the best products through independent research, selection and careful review. If you make a purchase through one of our affiliate links, we may earn a commission. Prices are subject to change.
Finding the right Gemini gifts for all of the spirited, social and curious Geminis in your friend group and family isn't always easy. Sure, they don't always need gifts that suit their astrological signs but it can be so fun to use classic Gemini traits to go shopping.
We love the Geminis in our lives, so we've assembled a Gemini gift guide that you can use this holiday season to gather gifts for all of your favorite Gemini suns, moons and ascendants. Read on and start taking notes.
Jump to Section
Gift a Local Cooking Class Now
Give your favorite gourmand the gift of world-class cooking lessons with the best chefs in their city.
Foodie Gifts for Geminis
1. Interactive Cooking Class
Geminis love learning new skills and entertaining. Combine these two things with the first Gemini gift on our list: an interactive cooking class. In cooking classes near you, your favorite Gemini can learn how to make delicious meals from fantastic local chefs. Their next dinner party will be fantastic.
With classes to choose from in over 120 cities worldwide, from cooking classes in NYC to cooking classes in New Orleans, this is a Gemini gift that keeps on giving.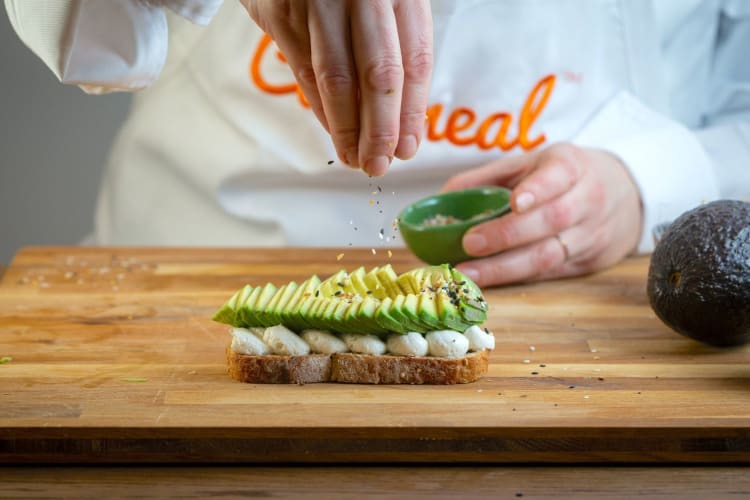 2. Private Chef Meal
Geminis love entertaining but that may not always mean that they want to cook for their parties and gatherings. But they still want to experience fine dining (and share that experience). In this case, a private chef meal makes a fantastic Gemini gift. Private chefs near you are waiting to prepare amazing meals for your Gemini friends. They even take care of clean-up!
3. Food Tour
Geminis believe that variety is the spice of life. They have a wide range of interests and that extends to their food preferences. Because of this, food tours near you can make excellent Gemini gifts.
Whether you're sending your favorite Gemini on food tours in San Francisco or food tours in Toronto (or anywhere in between), they'll be exposed to a variety of different locally available foods that they've likely never tried before. You may even be giving them the gift of a new favorite place to eat.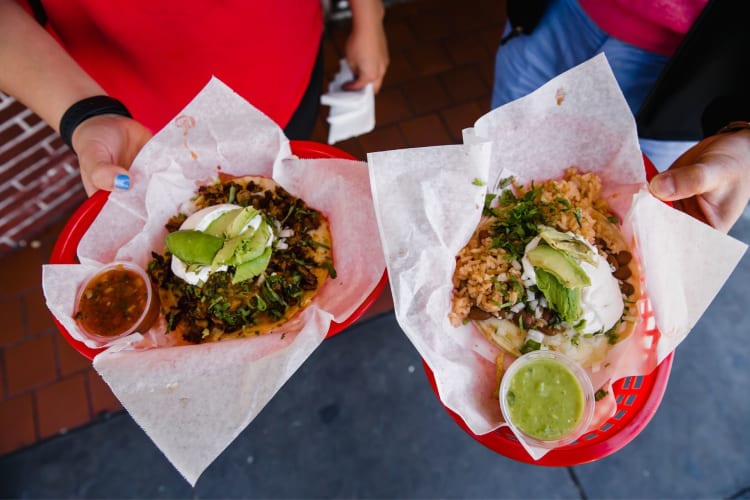 4. Interactive Online Experience
Geminis love to be the life of the party and with an interactive online educational experience, they can learn how to be just that. If your favorite Gemini prefers to learn from the comfort of their own home, this is the perfect Gemini gift for them.
They can learn how to make chef-quality meals in online cooking classes, learn a thing or two about wine and wine pairings in virtual wine tastings or even turn into an expert bartender in online mixology classes. They'll be the perfect party host.
5. Foodie Gift Card
Some people are tough to shop for. In this case, a foodie gift card may be the best and most convenient Gemini gift this year. Your giftee can use it on whatever cookware or foodie experiences they'd like.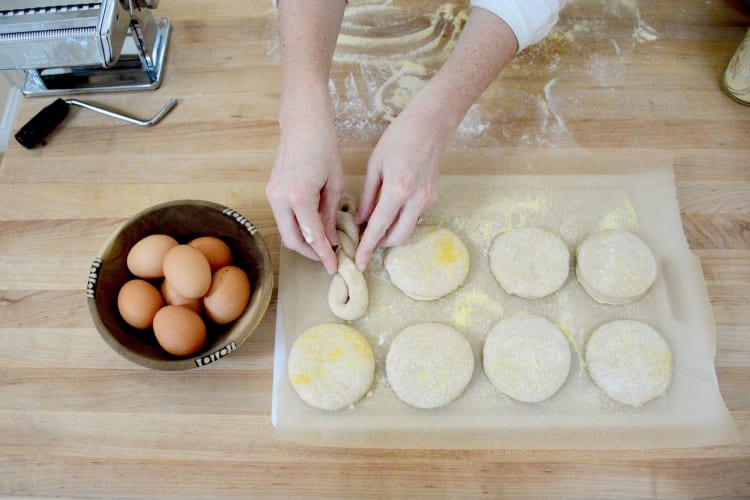 Gift an Online Cooking Class Now
Give your favorite gourmand the gift of world-class cooking lessons right from the comfort of their own kitchen.
6. DIY Ice Cream Kit
Gemini season kicks off summertime, starting in May and ending in June. That means it's the perfect time to cool off with some tasty DIY ice cream. The Global Grub DIY Mochi Ice Cream Kit is a perfect warm weather Gemini gift. Give your favorite Gemini the gift of staying cool.
7. Cocktail Shaker and Accessories
After the Gemini in your life learns to make their own cocktails in an online mixology class, they're going to want some cocktail making accessories. We recommend starting with a classic cocktail shaker, like the True Vista 14 oz Measured Cocktail Shaker. You can also pick up a few extra accessories, such as a muddler or some classic cocktail ingredients, which would make excellent Gemini gifts.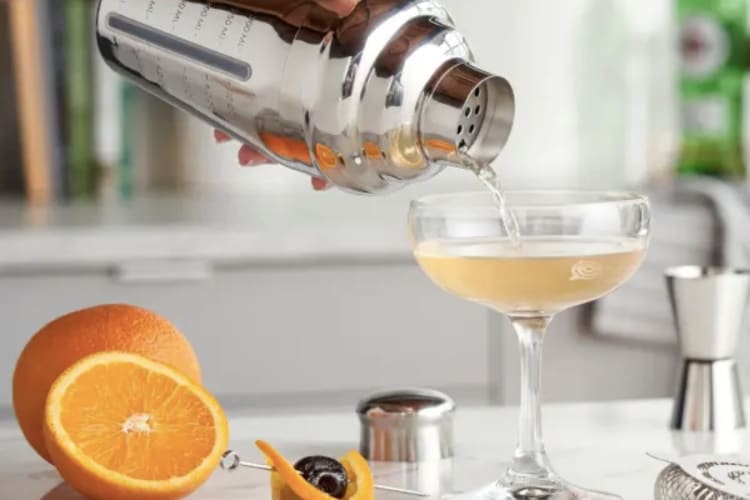 8. Dinnerware Set
You can't host a dinner party without a dinnerware set. Give your favorite Gemini the gift of a sleek, modern and cohesive dish set, such as the Staub 12-Piece Dinnerware Set. If they love hosting larger events, consider doubling your gift. This makes a fantastic housewarming gift for Geminis.
9. Wine Cooler
Not all wine needs to be kept cool but many wines do. After learning about wine in a virtual wine tasting, the Gemini in your life may realize that they need a wine cooler to maximize the flavor of their wine. Luckily, you'll be giving them the Zwilling Sommelier Stainless Steel Wine Cooler, a perfect gemini gift.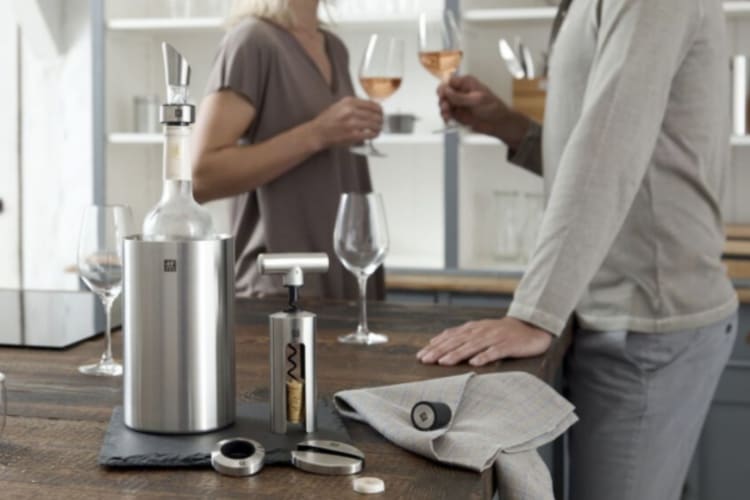 10. Trendy Cocktail Glasses
Yes, there's nothing wrong with drinking cocktails out of whatever glassware or mugs you have on hand but if your Gemini friend loves to host gatherings that simply will not do. Nice cocktail glasses make great Gemini gifts. We recommend the Spiegelau 5.8 oz Perfect Cocktail Glass set of 4. They make classy cocktails look great.
Gemini Gifts for Her
11. Conversation Starter Games
Gemini women are typically social and communicative. Conversation starter card games can provide hours of fun and interesting discussions, especially when played with less open and chatty individuals. We're Not Really Strangers is a fantastic option for this Gemini gift.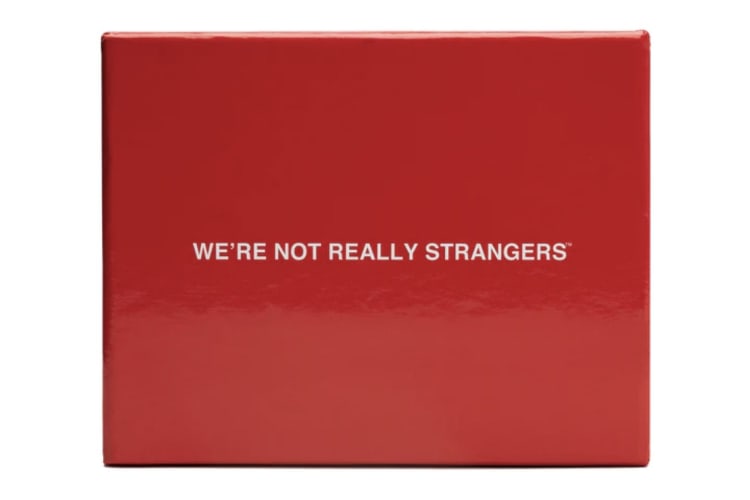 12. Multi-Functional Bag
Geminis have many passions and interests. If you look into a Gemini's purse, you'll likely find it full of trinkets, fidget toys and small projects. Because of this, a bag with multiple compartments and functions is a great Gemini gift so she can stay organized and keep all of her favorite things on hand. This 6-Color Canvas Bag from Etsy is a great example.
Gift a Private Chef Experience Now
Treat someone special to gourmet fine dining at home. Gift a private chef experience starting at $59/person.
13. Versatile Jewelry
If you want to give a Gemini the gift of jewelry, opt for jewelry that's just as versatile and adaptable as she is. Look for things like a charm bracelet or a necklace with interchangeable pendants to suit a Gemini's ever-changing interests and moods. A charm bracelet from Pandora is a classic choice.
14. Language Classes
It's no secret that Geminis can be chatty. They love to communicate, so why not give them the ability to do so with even more people? A Pimsleur language course makes a fantastic gift for any Gemini who is blessed with the gift of gab.
15. International Snack Box
Geminis have eclectic tastes and love to try a wide range of, well, everything. This includes their snacking preferences. Because of this, an international snack box makes a fantastic Gemini gift. Universal Yums makes a great one. You can get a subscription or a single box full of tasty treats from overseas.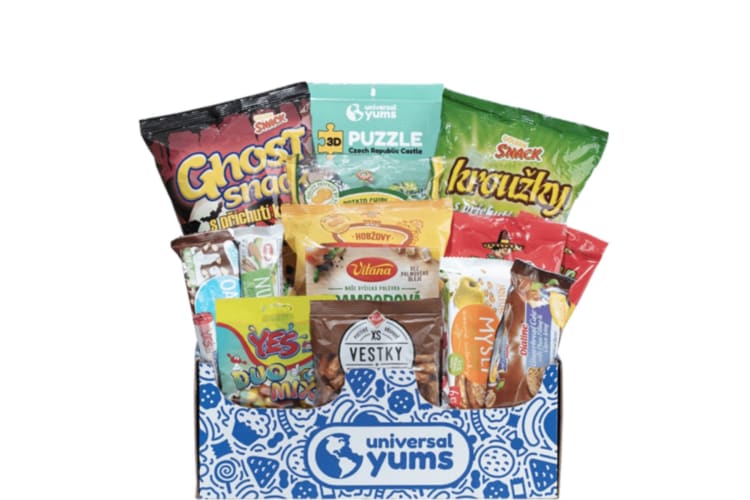 16. Lightweight Camera
Geminis, as social creatures, love to share their adventures with their friends on social media. Why not help them out with a high-quality lightweight camera to document their travels (or just selfies)? With a fun camera like the Kodak Printomatic, you can combine the joy of retro instant cameras with the convenience of digital cameras, making it a perfect choice for a Gemini gift.
17. Personalized Tote Bag
If your Gemini friend loves all things "zodiac," she'll love a personalized Gemini tote bag. She can store all of her favorite things on the go. We love this Gemini horoscope tote bag on Etsy that's modeled after a classic plastic shopping bag.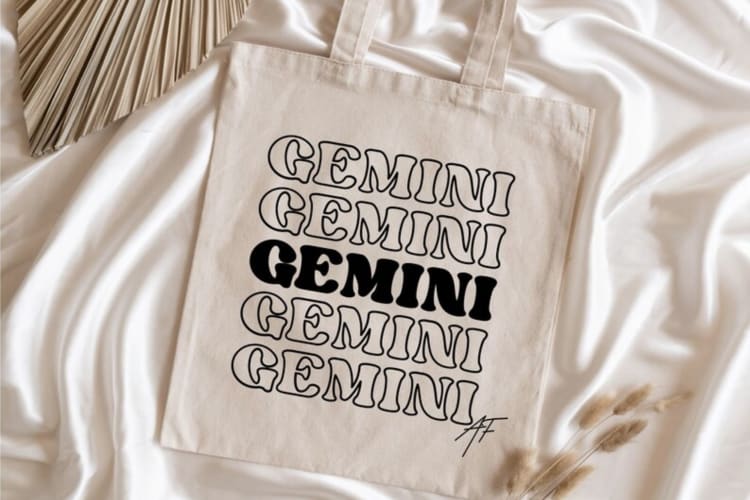 18. Gemini Necklace
Perhaps your favorite Gemini likes gifts that are a bit more subtle but still show off her Gemini vibes. In that case, a classy Gemini necklace is another fantastic option. This Tiny zodiac necklace on Etsy is subtle, classy and sweet. It would suit almost any style, making it a perfect Gemini gift for a fashionista.
Gift a Local Food Tour Now
The perfect gift for every gastronomist. Discover an abundance of culture and culinary delights with a five-star local guide.
19. Yoga Mat
Geminis can be workaholics, and a quality piece of equipment like this Retrospec Solana yoga mat can encourage them to take some time out of the day for themselves and find their calm. This mat is 1-inch thick, perfect for providing support for sensitive knees or even just providing a firm base for practice.
20. Spa Day
Relaxation gifts are always appreciated by busy Gemini women. Geminis love to stay busy but they also know how to kick back and relax when they're given the time and resources to do so. As a result, a spa day makes an excellent Gemini gift. You could give her a gift card to a local spa or set her up with an at-home spa day kit full of items you assemble yourself, such as Lush bath bombs.
Gemini Gifts for Him
21. Travel Bag or Backpack
It's common for Gemini men to get a travel bug. Just like Gemini women, they need multipurpose bags that can hold all of their trinkets and interests. This go bag from Baboon to the Moon can be either a standard duffel or a backpack, making it fantastic for all different types of trips and activities. It's also pretty spacious.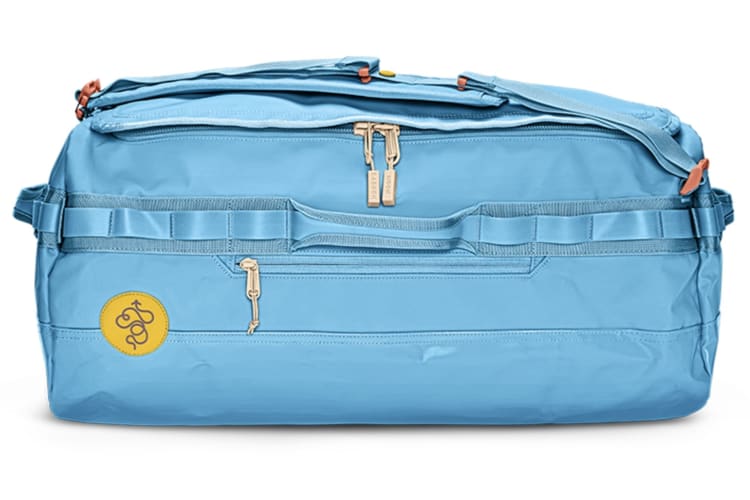 22. Grooming Accessories
Gemini men are social and tend to want to look their best when they're around their friends. Help them out with this stylish Gemini gift for men. There are many different grooming kits to choose from, so try to pick one that suits your friend's specific grooming needs. For the man that loves to be well-groomed, the Platinum Package 5.0 from Manscaped is a solid option.
23. Event Tickets
Event tickets make fantastic Gemini gifts (or gifts for anyone on your list for that matter). Because Geminis tend to have such a wide range of interests (and they're passionate about those interests), they love events and experiences. You'll have to choose the event that makes the most sense for the Gemini in your life but common options on Ticketmaster are concert tickets, magic acts and other types of impressive performances.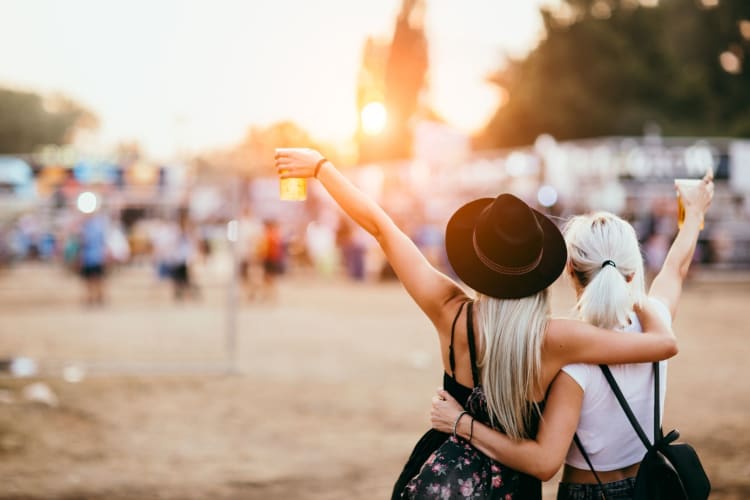 Gift an Online Mixology Experience
Raise a toast to the perfect gift. Enjoy craft cocktails, bartending basics and more taught by five-star mixologists.
24. Dual-Time Zone Watch
Gemini men often have a keen interest in the concept of duality. A dual-time zone watch can be a symbolic and practical gift. If your Gemini man is a traveler, he can set the watch for the time zone of his next destination. The Voyager from MVMT is a classy and stylish option that will suit almost any man's personal aesthetic.
25. Astronomy or Stargazing Kit
Geminis are naturally curious, often about what lies beyond the clouds. Encourage his curiosity about the cosmos with a telescope or a stargazing kit as a Gemini gift this year. The Bespoke Post Stargazing Kit is a compact and convenient gift that's perfect for any stargazing Gemini.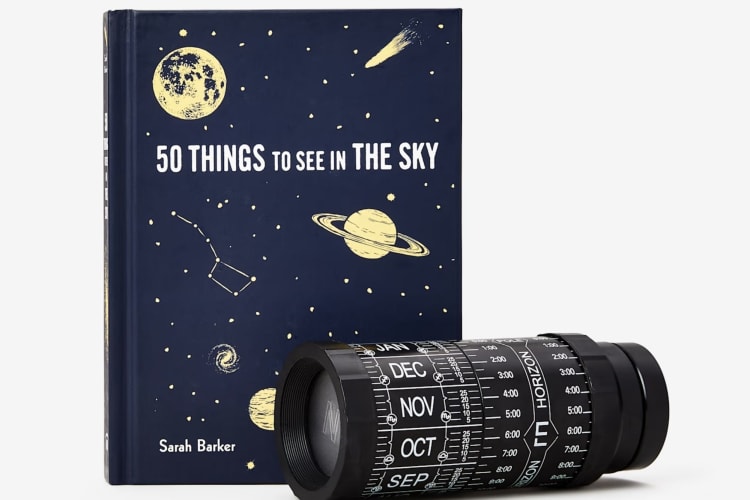 26. Reusable Water Bottle
A practical, eco-friendly and stylish reusable water bottle is perfect for your favorite Gemini's active lifestyle. Geminis are often on the move and if this Gemini is eco-conscious, he won't be buying any bottled water. Keep him hydrated with an insulated water bottle, like a classic high-quality Hydro Flask.
27. Wireless Earbuds
Again, Geminis are always on the go. They don't have time for pesky wires. Apple AirPods are the perfect Gemini gift for men who like to stay up-to-date on useful tech. These earbuds are great for people always listening to the latest music or educational podcasts. With lightning charging case and 24 hours of battery life, Apple's popular earbuds won't leave a busy Gemini hanging.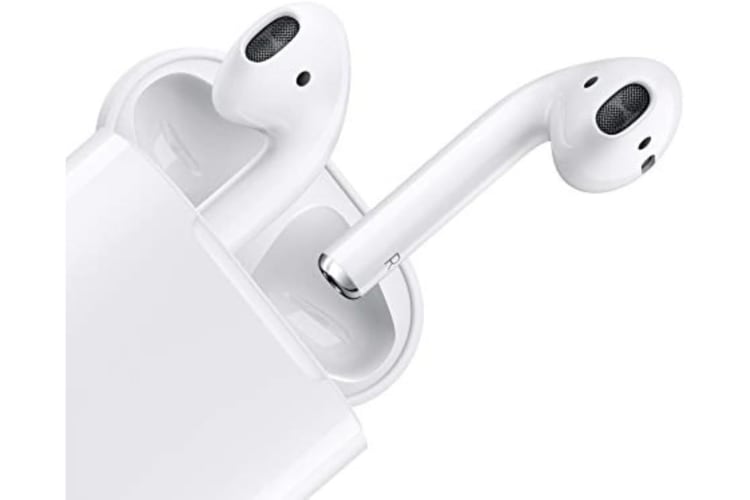 28. Travel Guidebook
Where's the Gemini in your life going next? Help them out with a travel guidebook, like one from Lonely Planet. A travel guidebook will help the Gemini in your life plan his next big trip. From food to landmarks, he'll be ready to take his destination by storm.
29. High-Quality Multi-Tool
Geminis are versatile and adaptable, so give the gift of a tool that matches that energy. Whether he's an outdoorsman or just someone who values convenience, he'll be pleased with this gift. A classic Swiss Army Huntsman multi-tool is a compact option that fits easily into a pocket or small pouch. It's an ideal handy little gift!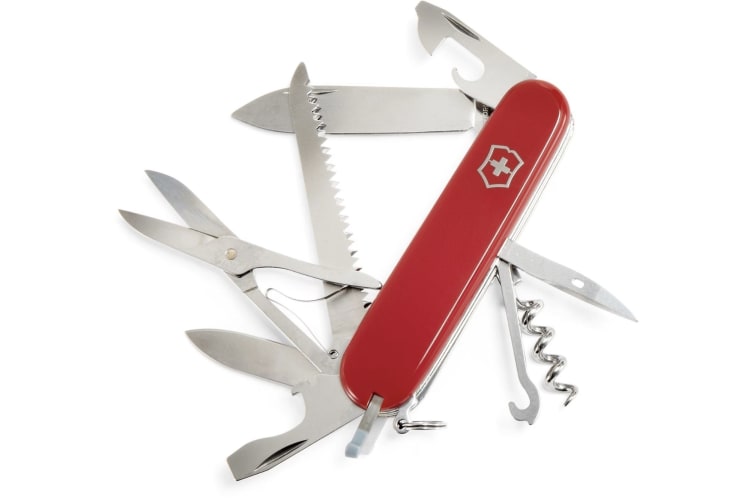 So what's already on your Gemini gift list? We've come up with 29 fantastic options, and we bet there's at least one for every Gemini on your list. It's time to get shopping.
For even more great Gemini gift ideas, check out other experiences happening on Cozymeal.