The Best Cloves Substitutes for Cooking and Baking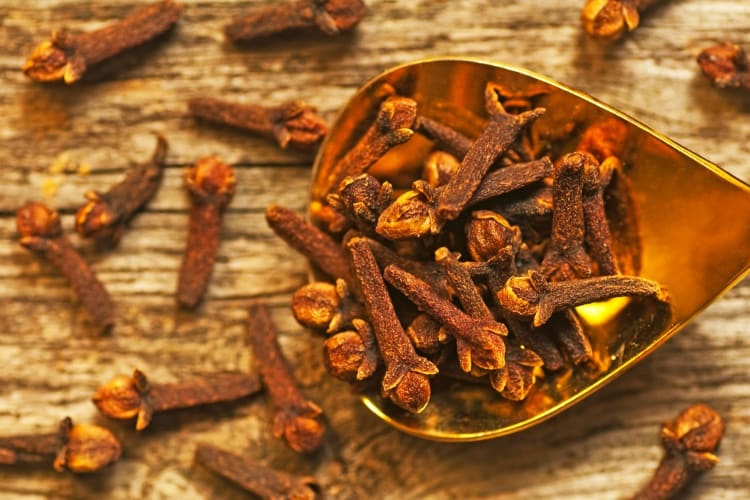 Looking for the perfect cloves substitute in your next recipe? While this popular spice is often an ingredient in fall and winter favorites, including sweet treats, savory dishes and warm beverages, you may find it missing from your spice rack or pantry.
Cloves have a distinct flavor, but there are a number of other spices and spice blends that can create similar results to the original. Whether you are looking for ground alternatives to cloves or a swap for whole cloves, we've rounded up a few great cloves substitutes with a little advice on how to use them in your next dish or drink.
Jump to Section
Gourmet Cooking Classes Near You
Take your culinary skills to new levels with guidance from five-star chefs.
What Are Cloves?
Cloves are a spice that comes from the buds of the clove tree, an evergreen that's a close relative of the myrtle tree. The sweet, warm and rich flavor is a popular ingredient in both fall and winter baking, hot beverages like mulled wines and ciders, as well as in Indian food, where it graces both sweet and savory offerings.
In their whole form, cloves resemble the heads of pins or nails, which is where they get their name. The Latin word "clavus" means "nail."
The first use of cloves stems from China, where as early as 200 B.C. people used them as a way to freshen their breath by placing cloves on their tongues. In the Middle Ages, cloves were used to store and preserve food. Today, they are often placed inside oranges as both decoration and an air freshener used particularly during the holidays.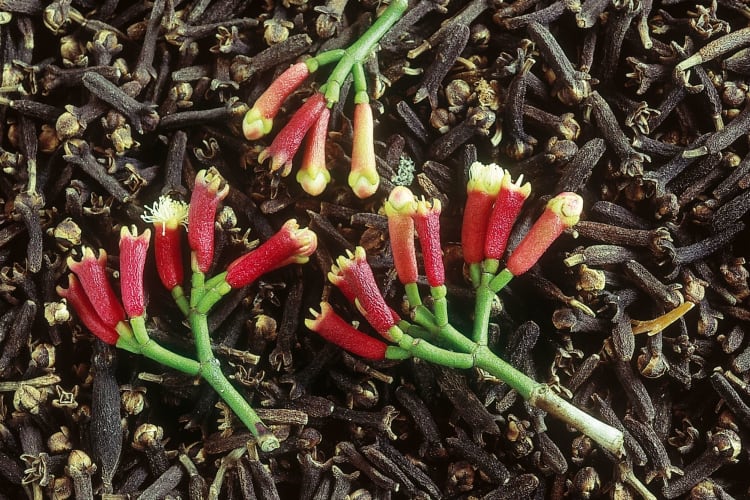 Uses for Cloves in Cooking and Baking
Cloves are commonly used both alone and in various spice mixtures in cooking and baking, particularly during the holidays, when the sweet, warm and rich flavor of cloves is a popular addition to many recipes.
Whether you are using cloves or clove substitutes, there are a number of dishes to explore. One of the best ways to experiment and learn new recipes for your own kitchen is to take a cooking class. You can find cooking classes near you in cities worldwide, from cooking classes in Scottsdale to cooking classes in Toronto. You can also enroll in online cooking classes wherever you are to learn to use cloves and other spices to full advantage.
Cloves pair especially well with apples, pumpkins, squash and other fall produce. Recipes like pumpkin oatmeal and granola butter make use of this unique spice to get their rich fall flavor. Cloves are a common ingredient in Indian cooking as well, in everything from vindaloo to barfi to Indian basmati rice. They also flavor fall and winter beverages like spiced and mulled ciders.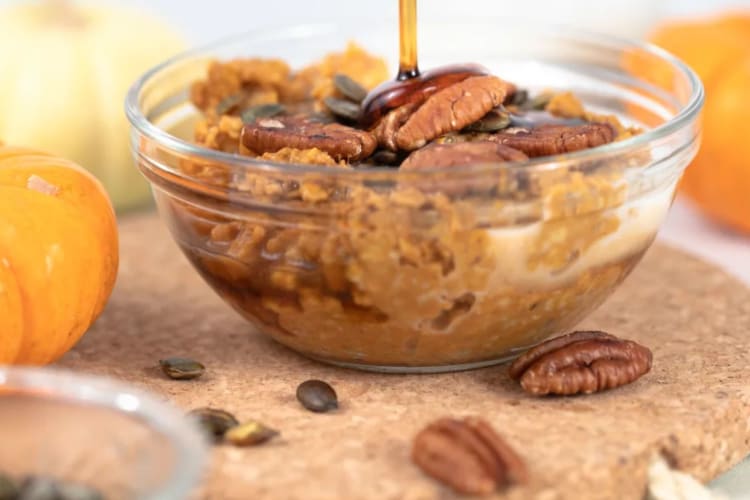 11 Ground Cloves Substitutes
1. Whole Cloves
This most common substitute for ground cloves may be the most obvious, but you can easily substitute whole cloves for ground ones. In most recipes, whole cloves are usually strained out of the dish, leaving behind a milder flavor than you get from ground cloves, which are mixed fully into the finished results.
For most recipes, you will need to use three times more whole cloves during the cooking process to get the more intense flavor of ground cloves since you will remove the whole cloves after cooking. Alternatively, you can grind down whole cloves in a grinder or with a mortar and pestle.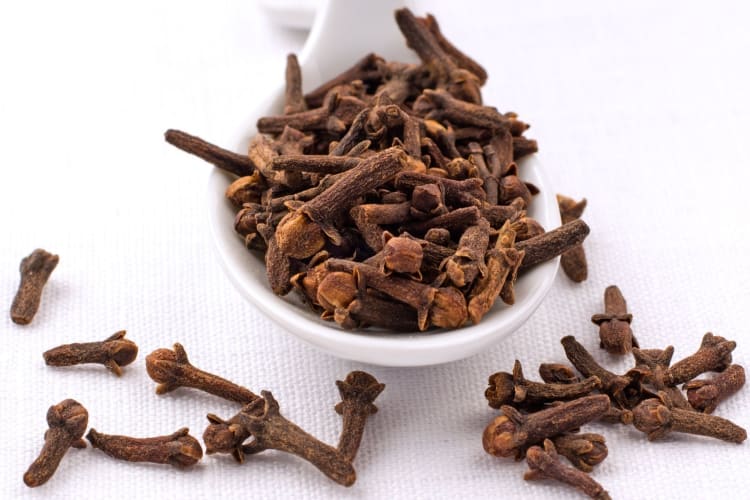 Join a Live Online Cooking Class Today
Your kitchen is now your own culinary classroom. Connect with chefs from around the world right from the comfort of home.
2. Nutmeg
Often used with cloves in many recipes and spice blends, nutmeg makes a great clove substitute. With a nutty and sweet flavor, it's great for sweet dishes as well as savory ones. The flavor of nutmeg, however, is slightly more intense, so you may want to use more sparingly than the usual 1:1 ratio. It's a great clove substitute for pies, casseroles and soups.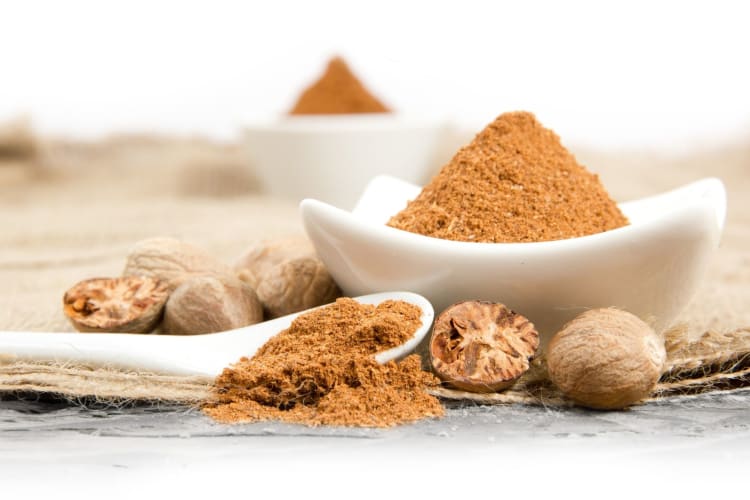 3. Allspice
A popular ingredient in fall and holiday baking, this spice is available in whole berries or ground. Allspice is a common ingredient in fall baked dishes, especially those involving apples, like pies, cakes or tarts. Use in a 1:1 ratio as a substitute for ground cloves.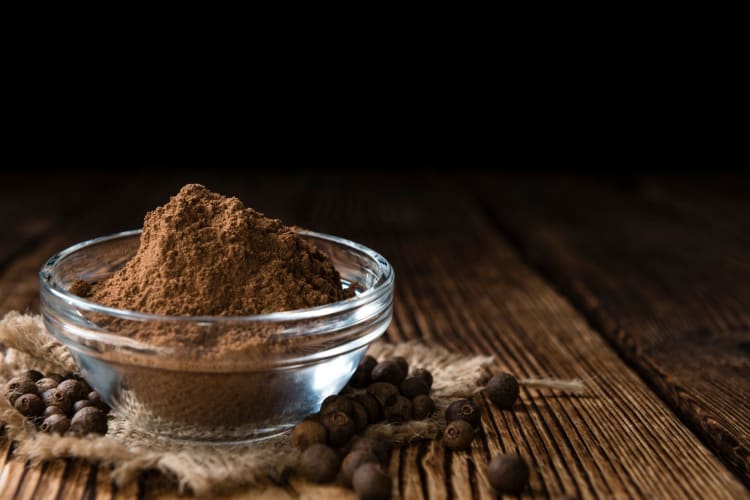 4. Cinnamon
One of the most commonly found spices in most racks, cinnamon (or one of the several cinnamon substitutes) makes a good clove substitute in both sweet and savory dishes. Overall, it's less sweet than cloves, so for best results, combine with another sweeter spice like nutmeg or allspice and use the blend in a 1:1 substitution.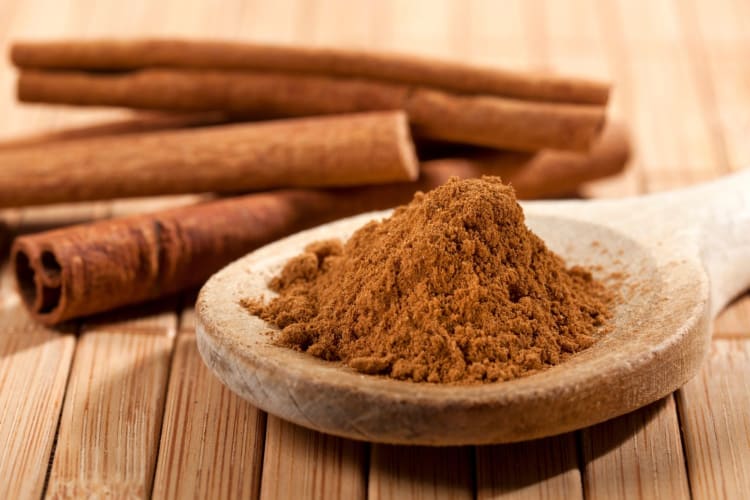 5. Cardamom
This spice, which comes ground or in pods, has a unique flavor that boasts both herbal and citrusy notes comparable with cloves. It is especially good as a clove substitute when mixed with cinnamon and nutmeg, which round out its flavors. Use the three-part spice mix in a 1:1 ratio in curries, sauces, marinades and spiced sweet dishes.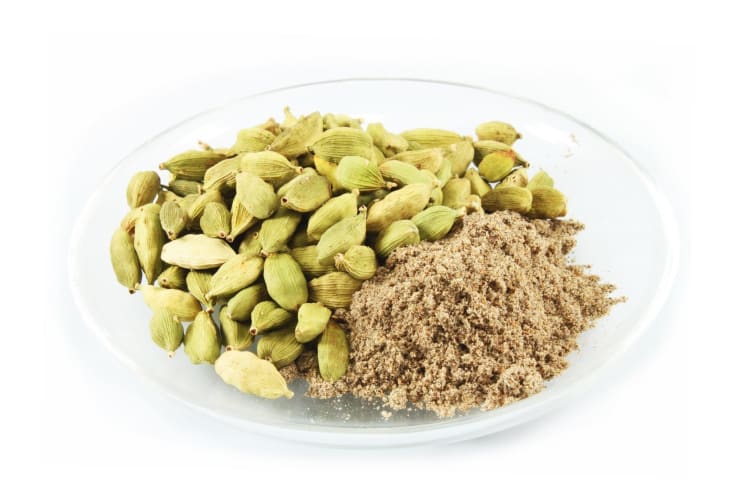 6. Pumpkin Pie Spice
Used for far more dishes than its name would suggest, this popular blend of spices contains cinnamon, nutmeg, ginger, allspice and cloves, which makes it a great solution if you are missing a stand-alone jar of cloves in your spice rack. Not just for the popular holiday pies, you can use pumpkin pie spice in any number of sweet or savory dishes to take advantage of its signature flavor.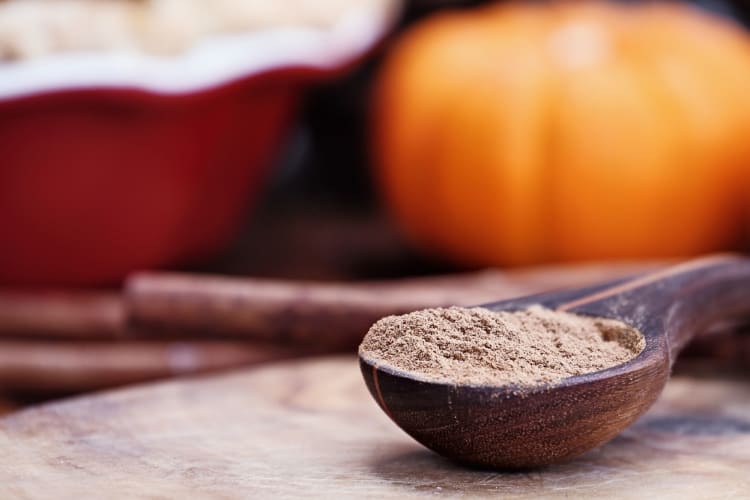 7. Apple Pie Spice
Apple pie spice is another spice blend that has many uses beyond apple pies. It's a blend of cinnamon, nutmeg, allspice and cardamom, but many also contain cloves and ginger, making it a great swap for cloves by themselves. Use in a 1:1 ratio.
8. Star Anise
These uniquely shaped stars are fragrant with a sweet licorice flavor often compared to cloves. Star anise is available both in pod or ground form. It is especially great as a 1:1 replacement for cloves when combined with other spices like cinnamon and nutmeg.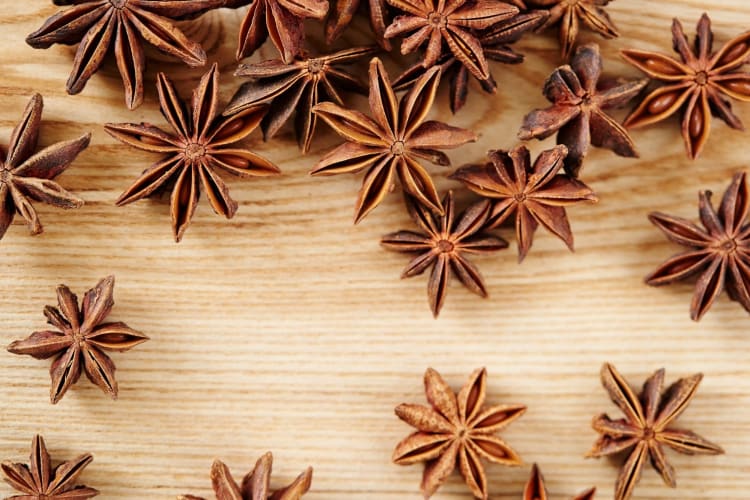 Book a Gourmet Cooking Class Now
Kick-start your culinary confidence with help from a world-class chef. See what's cooking in your city today.
9. Fennel
Available in ground form or as seeds, fennel has a slightly carroty, sweet flavor that combines well with all of the spices listed above to create a sub for cloves in many dishes like marinades, soups, stews and curries.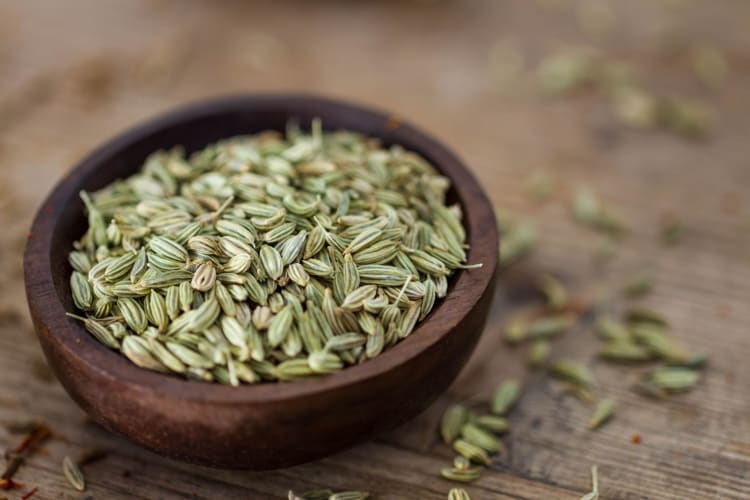 10. Five Spice Blend
Containing star anise, cloves, cinnamon, peppercorns and fennel seeds, this blend makes a good substitute for cloves, particularly in savory dishes. Use in a 1:1 ratio.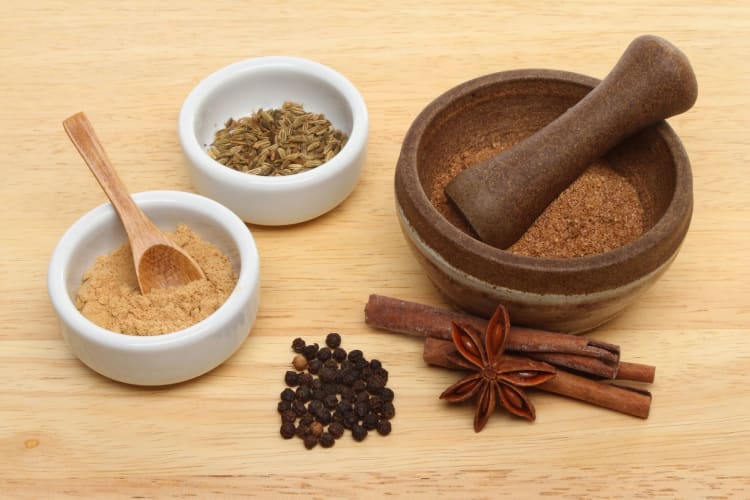 11. Allspice and Cumin
For Indian dishes like curries, you can use a mixture of allspice and cumin as a replacement for cloves in a pinch, which will confer a similar sweet and rich flavor in a 1:1 ratio.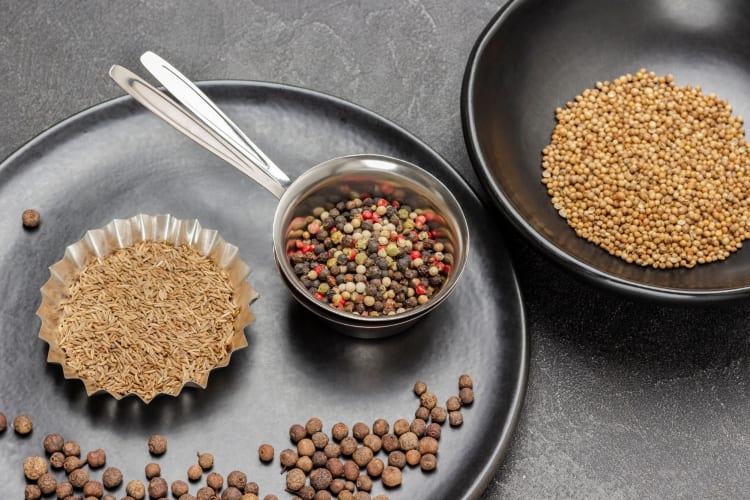 Whole Cloves Substitute
While it is harder to substitute other whole spices for whole cloves and get the same results, you can use ground cloves in place of whole ones for a similar flavor. Keep in mind the flavor will be more intense because ground cloves are mixed in the dish rather than removed after cooking, like whole cloves are.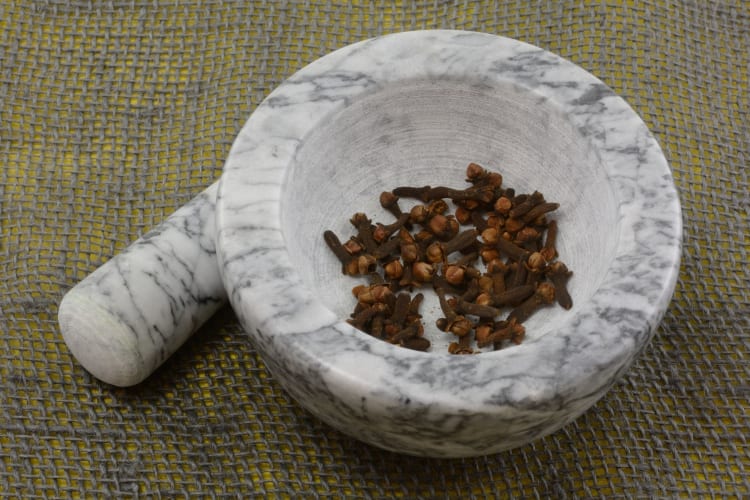 Join 200,000+ Culinary Enthusiasts
Exclusive deals, recipes, cookbooks, and our best tips for home cooks — free and straight to your inbox. PLUS: 500 Rewards Points.
Whether you are cooking with ground or whole cloves or swapping them out for some of these great cloves substitutes, you can create a wealth of great Indian dishes, holiday-baked treats and cozy winter beverages.
For even more ways to explore your favorite foods, check out other experiences happening on Cozymeal.