Complete Guide to Curry Powder Substitutes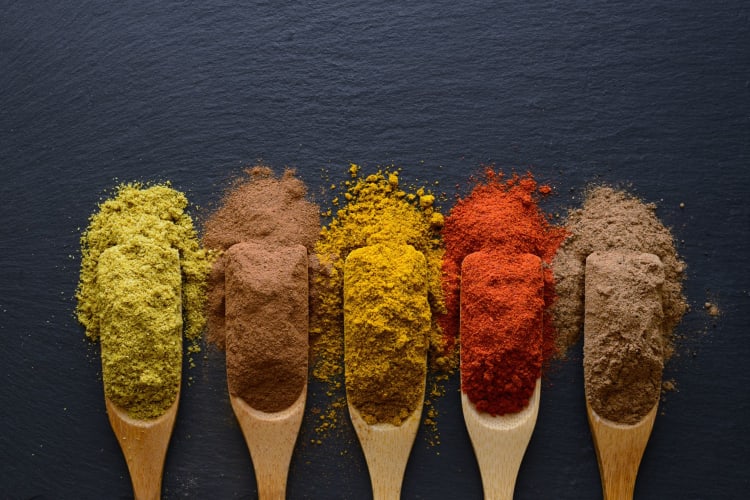 A spice rack staple with a rich and varied history spanning multiple continents, curry powder and curry powder substitutes have long been a central flavor of more Western versions of traditional Indian cuisine.
With its signature yellow shade and warm, multi-dimensional flavor, what we call curry powder is actually a blend of spices rather than a single one. This popular spice blend forms the basis for all manner of sauces, soups and dishes, forming a large part of Western cooking's spin on traditional Indian food.
Today it's almost synonymous with Indian flavor-inspired dishes which are often called "curries," as well as more generally used for lending a little flair to foods like eggs and marinades.
If you find yourself short of this versatile ingredient in your spice cupboard, there are a few great curry powder substitutes you can add in its stead, including some traditional Indian favorite blends.
Jump to Section
Gourmet Cooking Classes Near You
Take your culinary skills to new levels with guidance from five-star chefs.
What Is Curry Powder?
While different store-bought brands and chef mixtures vary, what we know as curry powder is usually created with a mix of turmeric (from which it gets its yellow coloring), cumin, salt, pepper, coriander, ginger, fennel and cinnamon. Other versions may contain chili, allspice and celery.
The variation in curry powder blends stems from its long history, which began when British colonizers encountered native Indian dishes like rogan josh, dopiaza and korma. Enamored of the native cuisine, traders and merchants sought to reproduce them back in the British Isles.
By the end of the 18th century, the British spice trade had resulted in a proliferation of British versions of Indian favorites, which appeared in popular cookbooks in England and the U.S. Many Indian export companies repackaged the dominant flavors of their cuisine in a single spice blend, which was a less expensive alternative than buying separate spices.
Curry powder is a Western interpretation based largely on the traditional Indian spice garam masala, which has a similar makeup but is a bit more intense and sweeter than typical curry powders.
The word "curry" itself is derived from the Tamil word for "sauce" or "relish for rice," indicating its importance as a key ingredient for gravies and sauces.
What Does Curry Powder Taste Like?
Curry powder is often used to add warmth and dimension to dishes, especially to Western interpretations of Indian dishes.
Its flavor profile is usually described as earthy and warm, which comes from the particular mix of spices used. Many curry powders vary in heat depending on the amount of pepper and chili involved in each blend.
Exact blends vary, but they typically feature dominating flavors like cumin, cinnamon and coriander. Many of these key spices make a great replacement for curry powder in a pinch with a limited spice rack, particularly when blended together.
If you're looking for suggestions, both for great uses of curry powder and curry powder substitutes, a cooking class can elevate your kitchen skills and offer new explorations with this popular spice blend. You can find exciting cooking classes in NYC all the way to cooking classes in Portland. There are sure to be cooking classes near you, all led by experienced, world-class chefs. You can also check out live, interactive online cooking classes from the comfort of home.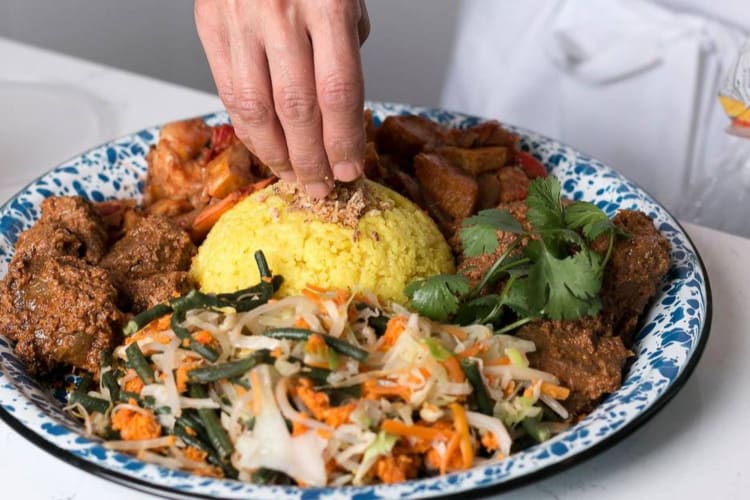 Join a Live Online Cooking Class Today
Your kitchen is now your own culinary classroom. Connect with chefs from around the world right from the comfort of home.
Curry Powder Substitutes: Single Spices
1. Ground Cumin
One of the central ingredients of curry powder blends, cumin is a spice with a zesty and earthy flavor. While its brown color is no visual match for curry powder's signature yellow shade, it's a great sub for curry powder in a pinch. This ground powder imparts a rich, smoky flavor when used as a curry powder substitute.
2. Coriander
Ground coriander seed, another common ingredient in curry powder blends, is a good curry powder alternative if you have a limited spice collection. The spice has a slightly minty and zesty flavor that adds dimension to dishes that would normally call for curry powder.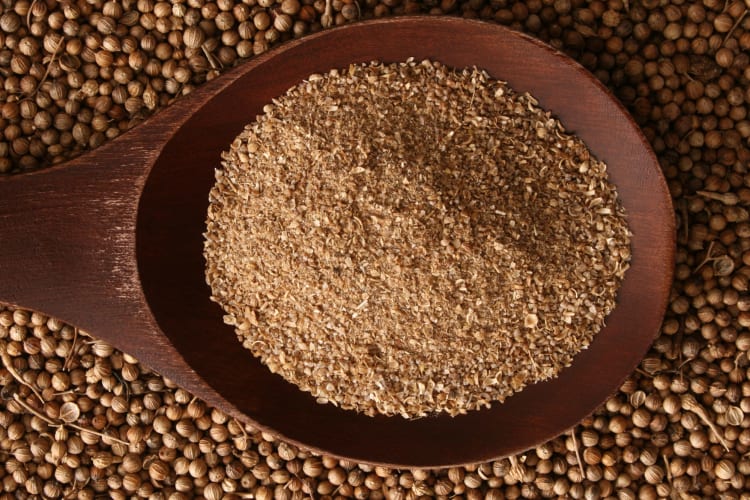 3. Turmeric
The other leading flavor in curry powder blends, turmeric on its own makes a great yellow curry powder substitute for your curries and sauces. Its flavor is usually described as earthy and musky. Like many other simple spices above, it can be mixed with other ingredients to create a custom blend but also can work alone depending on which flavor notes you want to highlight in a particular dish. Use an equal amount of tumeric in place of curry powder.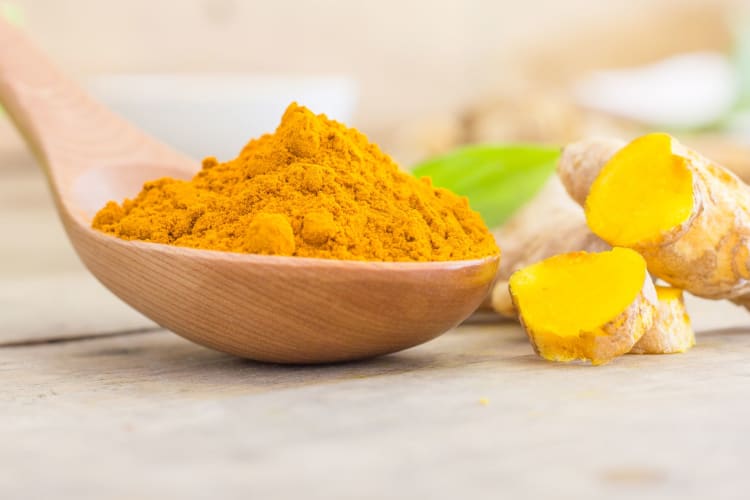 Curry Powder Substitutes: Spice Mixtures
4. Make Your Own Blend
If you find yourself short of curry powder in your pantry, it's very easy to make your own custom blend. Many professional and amateur chefs like to do this to enjoy more unique flavors and variety from dish to dish. Assemble your curry powder blend using a mix of cumin, turmeric, coriander, chili, black pepper and cinnamon. If you desire more heat for your curry powder, add chili or red pepper flakes.
5. Garam Masala
Garam masala, a traditional Indian spice blend, is perhaps the closest match for a curry powder substitute. While garam masala often contains many of the same spices as curry powder, it often features additional ingredients like mustard seed, cloves and peppercorn. The flavor is usually described as a bit more intense than the curry powders used in Britain and the U.S.
Unlike curry powder, which is usually used in the early stages of a dish, garam masala is often used in Indian cuisine as a flavoring at the end, before serving.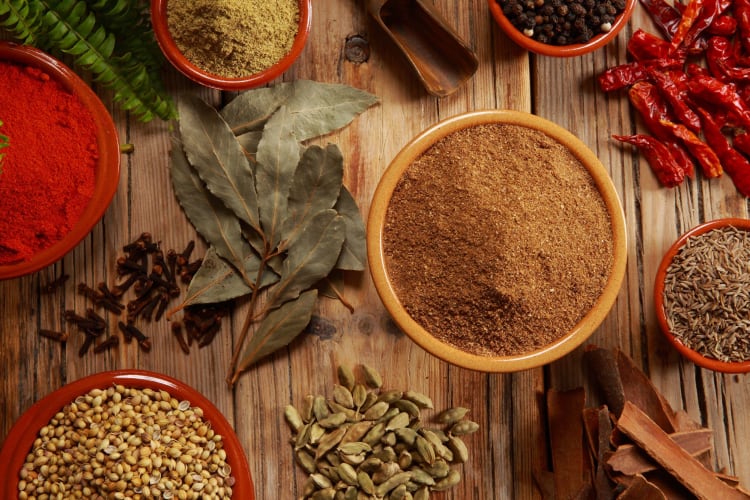 Book a Gourmet Cooking Class Now
Kick-start your culinary confidence with help from a world-class chef. See what's cooking in your city today.
6. Chaat Masala
Popular in many East Asian dishes, chaat masala is a blend of various herbs, plants and spices. It usually involves cumin and coriander, making it a good curry powder sub. It also can contain amchoor, tamarind and green mango powder. While it's often used as a 1:1 replacement for curry, the flavor is overall sweeter and spicier than the original. For a milder taste, you may want to use it more sparingly than other replacements for curry powder.
7. Sambar Powder
Another Indian traditional flavoring blend, sambar powder blends cayenne pepper, coriander, ginger, black mustard seed, garlic powder and clove powder. It's a similar mix but is reddish-orange in color due to the presence of cayenne pepper. Its flavor is spicier due to the pepper, but the general flavor profile offers a great curry powder alternative. Use 1 teaspoon of sambar powder in place of curry powder.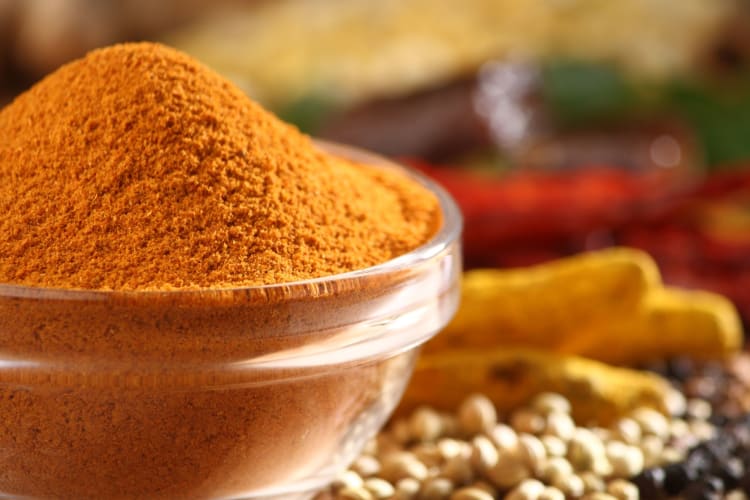 8. Turmeric, Cumin and Allspice
This simplified version of the complex mix of spices in most curry powder blends hits most of the flavor and fragrance notes of the original, making it a perfect curry powder sub that can be swapped out in equal measure. Because of the turmeric, it will also be similar in color, making it a great yellow curry powder substitute visually. Use 1 teaspoon for every teaspoon of curry powder.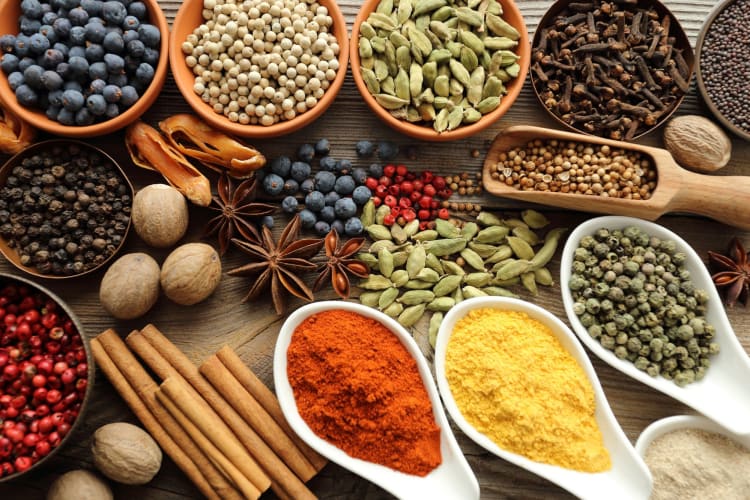 9. Curry Paste
A popular ingredient in Thai cooking, this paste is created from the same mix of spices found in most curry powders but adds ample red pepper, oil, garlic, lemongrass and galangal (an aromatic ginger). It is, however, much spicier than curry powder, so use sparingly in both Thai and Indian dishes, with about 1/3 the amount of paste for each teaspoon of curry powder.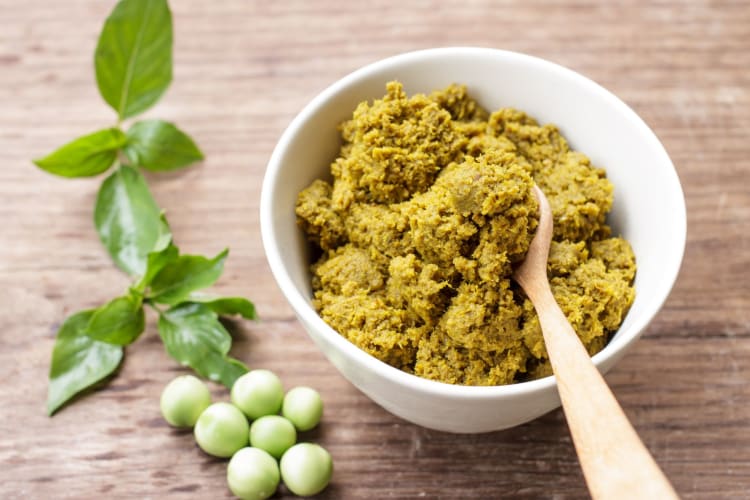 Our Favorite Recipes Featuring Curry Powder (or Curry Powder Substitutes)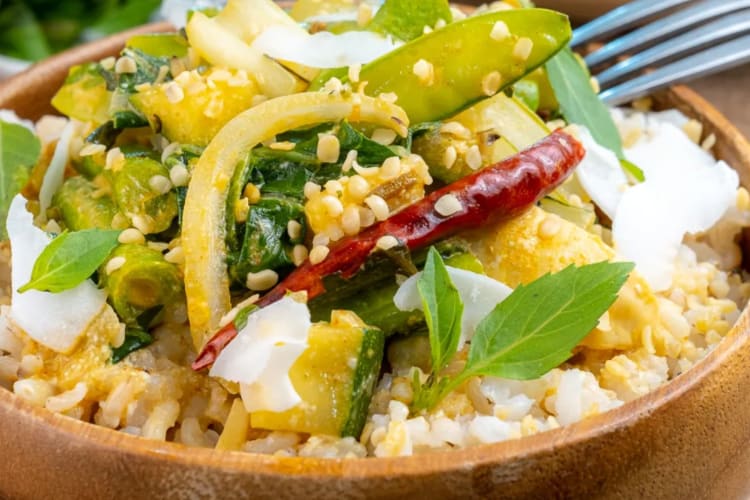 Join 200,000+ Culinary Enthusiasts
Exclusive deals, recipes, cookbooks, and our best tips for home cooks — free and straight to your inbox. PLUS: 500 Rewards Points.
Curry powder's savory, textured blend of spices makes it a key ingredient in many Western curry recipes, as well as a flavoring for all manner of other dishes that benefit from its rich flavor profile. If you find yourself without it in your spice rack, these curry powder substitutes will keep you on track for a delicious dish.
For even more ways to explore your favorite foods, check out other experiences happening on Cozymeal.