13 Best White Pepper Substitutes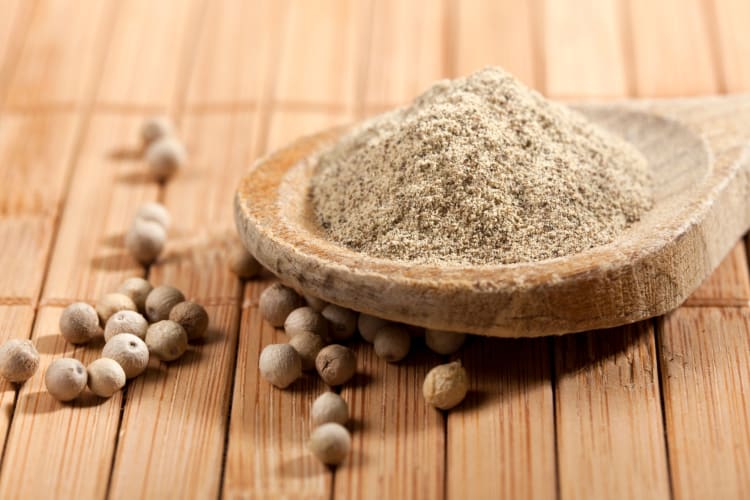 White pepper isn't an ingredient that everyone will have on hand; luckily, there are plenty of white pepper substitutes available next time your recipe calls for it. If you've ever attended a cooking class or found an interesting recipe online that called for white pepper, you might have wondered what the difference is between this spice and the more common black pepper.

This guide will tell you a little bit more about this versatile spice while also providing you with a list of 13 handy white pepper substitutes. No matter why you're looking for a white pepper substitute, it's always good to have that extra bit of expertise about this spice, its uses and what you can substitute for it. Some ingredients on this white pepper substitute list may even surprise you!
Jump to Section
Gourmet Cooking Classes Near You
Take your culinary skills to new levels with guidance from five-star chefs.
What Is White Pepper?
Before discovering some excellent white pepper substitutes, it's important to understand exactly what white pepper is. White pepper, like black pepper, is the dried fruit from the pepper plant. It can be used in a variety of recipes to add flavor, from aromatic jerk chicken marinade to earthy mushroom ragout.
White Pepper vs. Black Pepper
The main difference between white and black pepper is the way these pepper plant fruits are harvested and dried. Black pepper is made of berries that are harvested when unripe and then dried. White pepper comes from berries that are completely ripened. After harvesting, the berries are soaked and then fermented.
White pepper has a milder flavor than black pepper due to the skins of the peppercorns being removed after the fermentation process is completed. Doing this eliminates the spicier pepper taste that is so common with black pepper.
Aside from the flavor differences, white pepper is often used when the appearance of black pepper flakes would mar the look of the dish. One example of this would be creamy white sauces where the pepper needs to blend in.
Next time you open your recipe books or enroll in online cooking classes with dishes that call for white pepper, you'll now have some background knowledge about what makes white pepper powder distinct from other versions of pepper.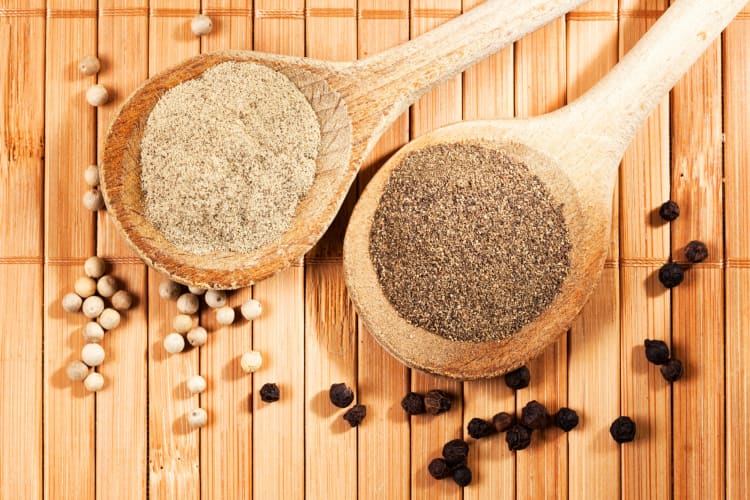 Purpose of White Pepper in Cooking
White pepper is used, like most spices, to give flavor and add dimension to a dish. As discussed, white pepper has a slightly milder taste than the black pepper you see on restaurant tables and in kitchens almost everywhere.
However, this lighter flavor profile isn't a bad thing. White pepper is often used in sauces, potato dishes or other dishes that require a subtle hint of flavor, where black pepper may be overpowering. White pepper also has a very fine texture, allowing it to blend perfectly with sauces.
If you want to learn even more about using white pepper, consider taking a cooking course with a professional chef. From cooking classes in New Orleans to cooking classes in Vancouver and everywhere in between, you're guaranteed to discover an array of cooking classes near you ready to share the secrets to perfectly spiced meals.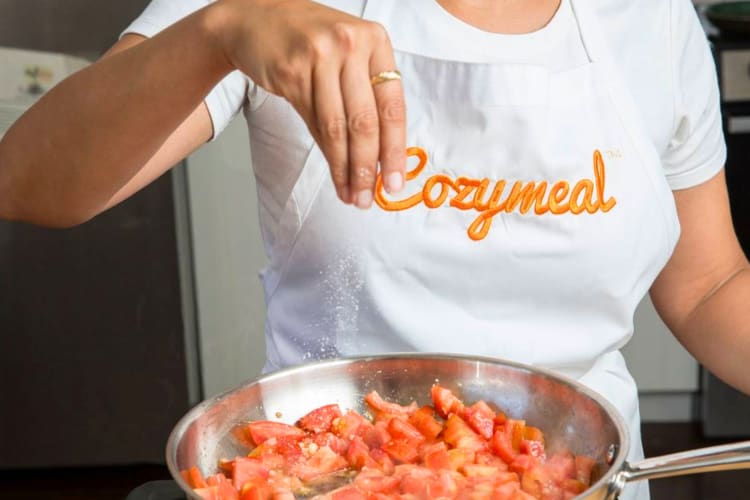 Join a Live Online Cooking Class Today
Your kitchen is now your own culinary classroom. Connect with chefs from around the world right from the comfort of home.
13 Substitutes for White Pepper
1. Black Pepper or Black Peppercorns
The most basic substitute for white pepper is black pepper. Because black pepper has a sharper taste, begin by adding small amounts, gradually getting to the ideal amount of spice in your dish.

A good starting place when using this white pepper substitute is to cut the amount of pepper requested in your recipe in half. Keep in mind that you can always make adjustments as you go. If you can't find ground black pepper, you can also purchase whole peppercorns and grind them yourself.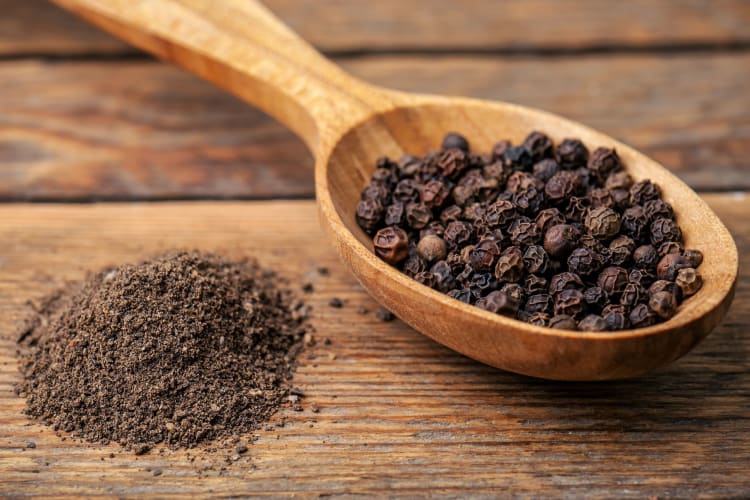 2. Pink Peppercorns
Another excellent white pepper substitute is pink peppercorns. There are a few important things to note with this particular substitution, though.

Pink peppercorns are actually berries, so are too soft to grind up like typical pepper. Instead, use the whole peppercorn or crush it to distribute the taste throughout your dish. Pink peppercorns have a much milder, slightly sweet taste, so be sure that fits the flavor profile of your recipe before opting for this white pepper substitute.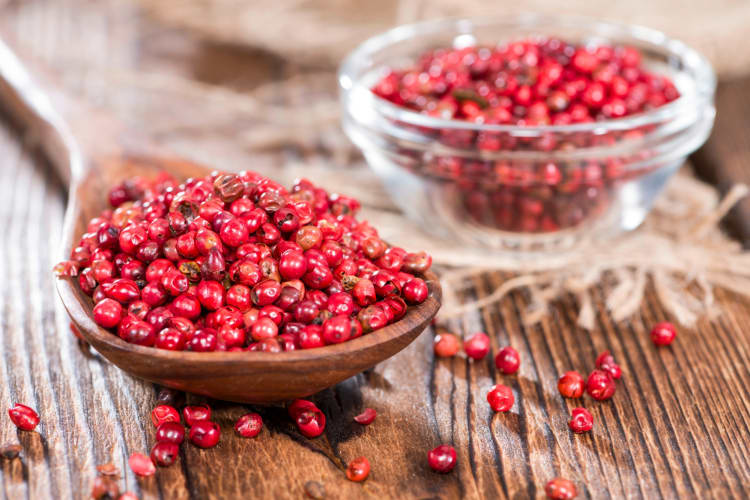 3. Green Peppercorns
If you are looking for a happy medium between the milder white pepper and the sharpness of black pepper, green peppercorns are the answer. This variety of pepper is harvested while still green and unripe. It is then dried and ground.

Many people describe green peppercorns as having a slightly zestier taste than other pepper varieties. However, it is still an excellent substitute for white pepper, especially if you are cooking fish, pasta or potato salad and want a little extra bite.
4. Pepper Spice Blend
Many retailers stock a pepper spice blend that is made from all of the different peppercorns previously listed. This spice mix can be a good option if white pepper is unavailable but simple black pepper just won't cut it.

Be aware when choosing this white pepper substitute that some blends include other types of spices or even salt. These added ingredients can affect the flavor of your meal in different ways than pure pepper.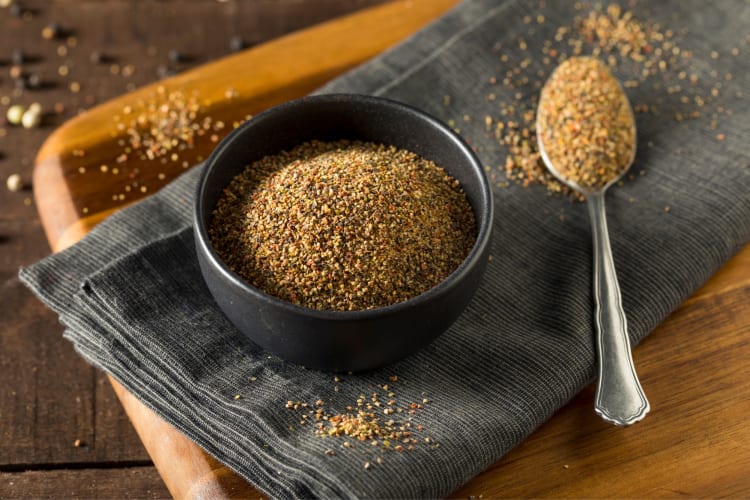 5. Cayenne Pepper
If you are willing to increase the heat of your dish a bit, cayenne pepper is an interesting ground white pepper substitute. Be careful adding this to your meal, as it does have more kick than white pepper. Its red coloring could also affect the way your dish looks when it is presented.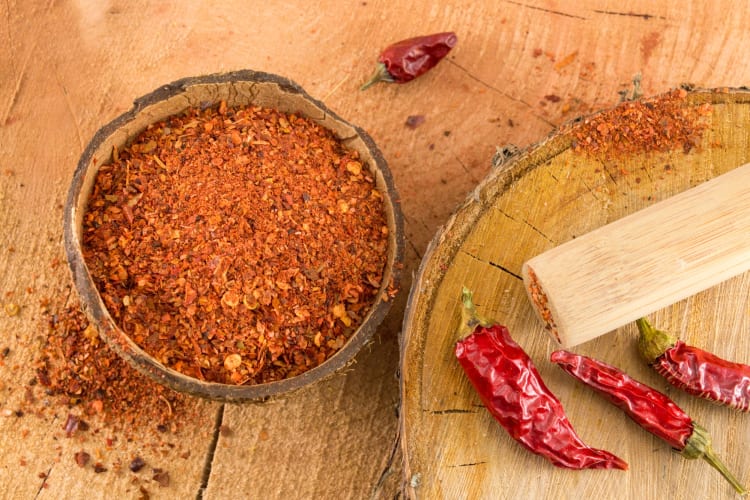 Book a Gourmet Cooking Class Now
Kick-start your culinary confidence with help from a world-class chef. See what's cooking in your city today.
6. Green Chiles
One surprising white pepper powder substitute is green chile. These peppers actually have a very similar flavor profile to white pepper, making them an ideal substitute.

Another benefit of green chiles as a white pepper substitute is that they come in many different forms, from fresh to canned and even frozen. You shouldn't have to worry about a shortage of these peppers like you would with white pepper.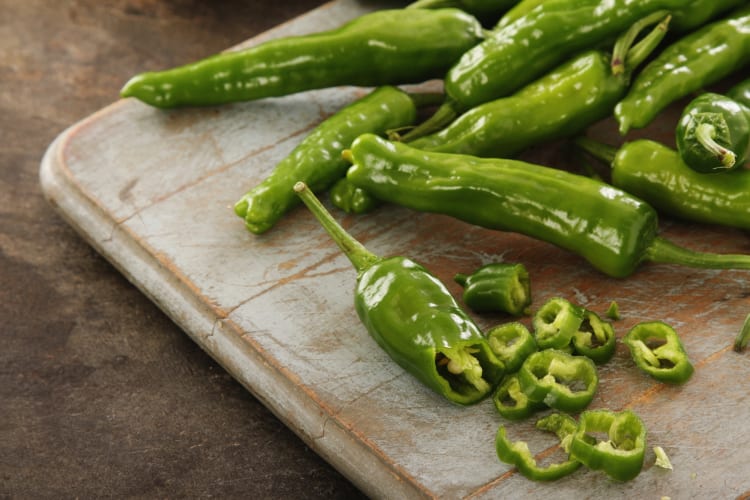 7. Ground Ginger
Another excellent white pepper substitute is ground ginger. Because the texture and coloring of these two powders are quite similar, there won't be much of a visible difference between your dishes. Ground ginger also adds a little kick to your meal; Thai food is a great example of ground ginger being used to create a fuller flavor profile.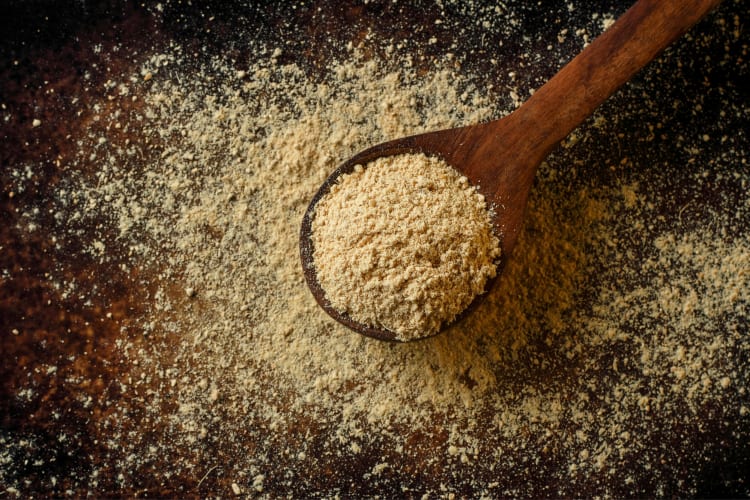 8. Ground Mustard
It might be surprising to read that ground mustard can be a white pepper substitute. This is because it actually has a very similar tang and fragrance to white pepper.

One thing to remember here is that ground mustard needs to be added earlier in the cooking process to really release the flavors. Don't wait until the end of your dinner prep to add it or you will lose out on some of the effects of ground mustard's unique taste.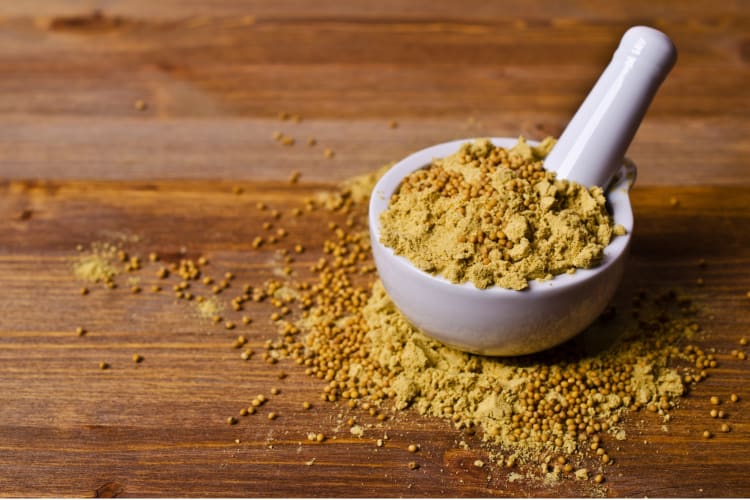 9. Turmeric Powder
One ground white pepper substitute that comes with a few more caveats is turmeric powder. Most commonly used in dishes like curry and Thai sauces, turmeric has a distinctive color and very strong aroma that could overwhelm your dish if not used carefully. That being said, the flavor of turmeric can be an excellent substitute for white pepper; it just depends on what you are making.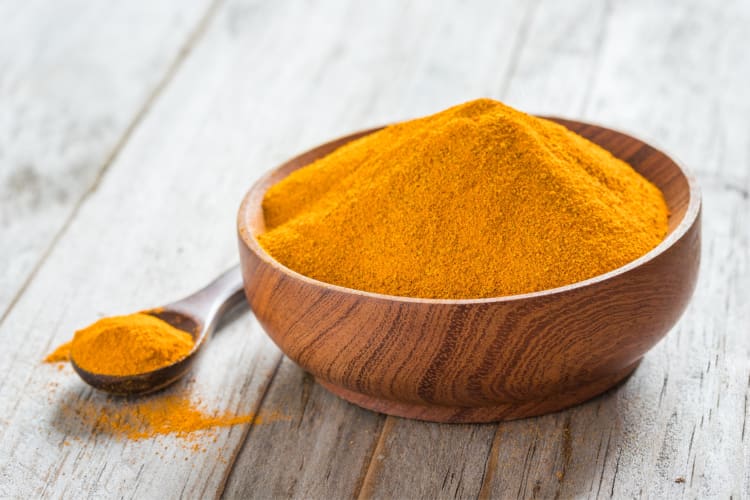 10. Paprika
Paprika is another chile pepper-based white pepper substitute that offers some heat to your dish. Typically, paprika is made from different varieties of red peppers and comes in varying levels of heat.

Therefore, be sure to choose the one with the appropriate amount of spiciness for your dish. Again, the red coloring of paprika might affect the visual outcome, but it is a nice white pepper powder substitute if you are in a pinch.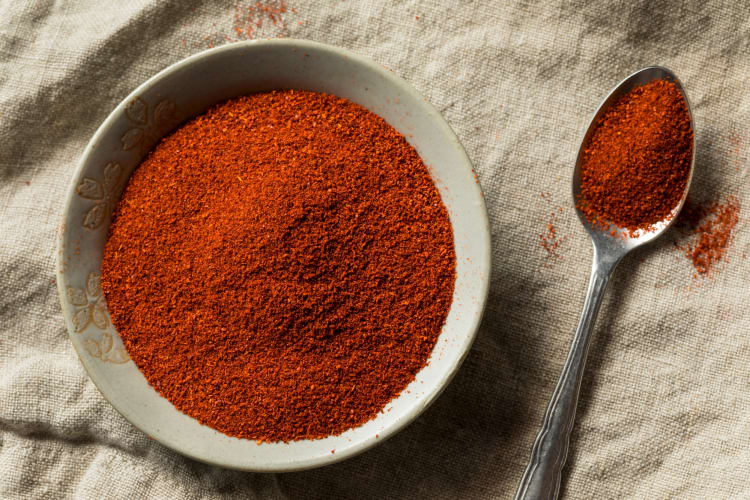 Book an Online Cooking Class Today
Five-star chefs. Step-by-step coaching. Flexible menus. Come see what's cooking in a live online cooking class.
11. Ground Cumin
Ground cumin is another unexpected white pepper substitute, but its somewhat mild flavor accomplishes a similar purpose to white pepper. For each teaspoon of white pepper your recipe calls for, start with half a teaspoon of cumin and make adjustments as you see fit.

You may also want to increase salt use a little to help bring out the cumin flavor. Do note that the darker color of cumin could affect the look of your finished dish.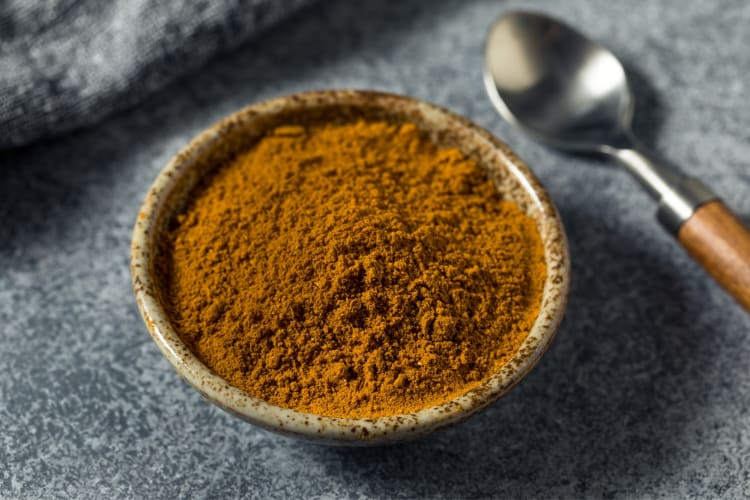 12. Garlic Pepper
Garlic pepper comprises a blend of garlic powder and black pepper and is sometimes mixed with dried parsley. This white pepper substitute gives a rounder flavor to your dish compared to adding only pepper.

Garlic pepper is a good substitute for the milder pepper flavor that ground white pepper offers. Best of all, garlic pepper can be easily made at home if you cannot find it in the store or need it in a pinch.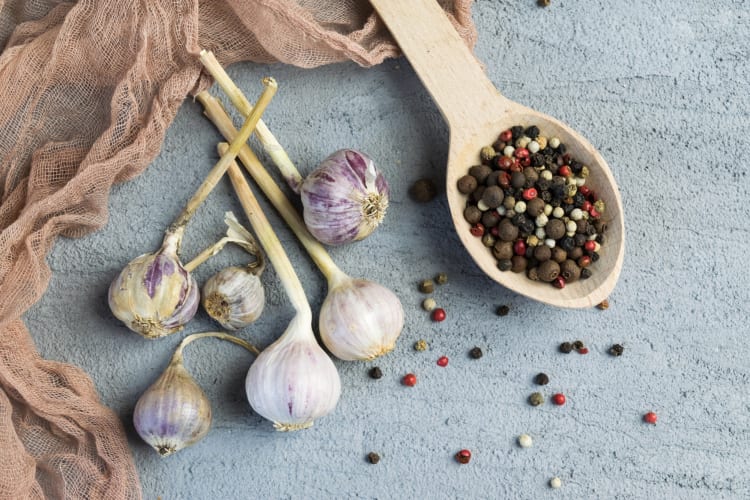 13. DIY Pepper Blend
This DIY white pepper substitute challenges you to be creative with your spice cabinet. Instead of using white pepper, come up with your own blend of spices using what you have available. You can add salt as needed or simply stick to spices. The benefit of this method is that it allows you to incorporate as much or as little spice as you choose.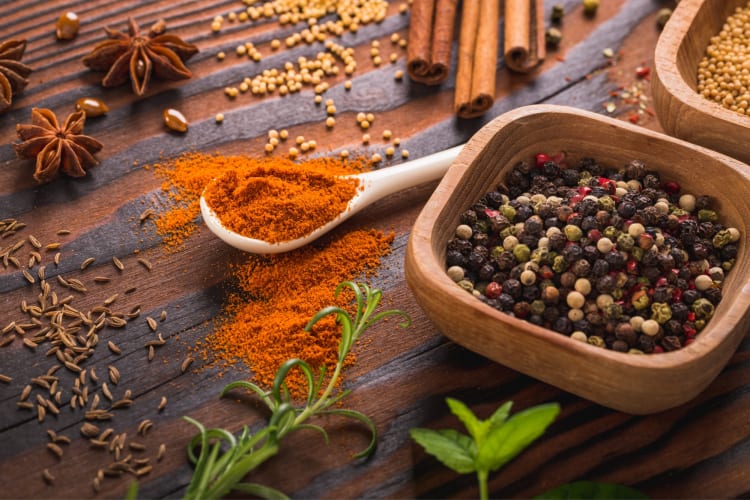 Join 200,000+ Culinary Enthusiasts
Exclusive deals, recipes, cookbooks, and our best tips for home cooks — free and straight to your inbox. PLUS: 500 Rewards Points.
Whether you turn to ground cumin, green peppercorns or paprika, this guide to 13 white pepper substitutes should make you feel more confident in the kitchen when missing this subtly spiced ingredient. Just be sure to consider the ways some of these more potent substitutions could impact the flavor, spice level or even color of your dish.
For even more ways to explore your favorite foods, check out other experiences happening on Cozymeal.