The Best Cinnamon Substitutes for Baking and Cooking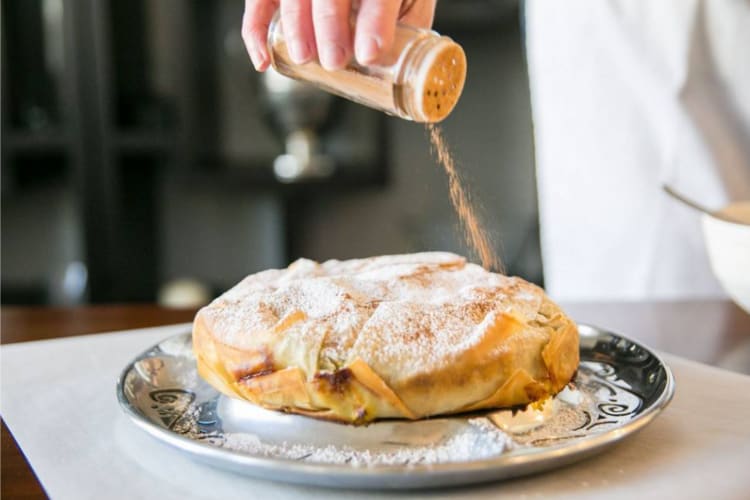 Looking for some great cinnamon substitutes? One of the most distinctive and popular seasonings, cinnamon is likely to be found in most kitchens. Perfect for a number of recipes and dishes ranging from sweet to savory, cinnamon's warm and rich flavor is particularly well-loved during the holiday season, when it's used to flavor many of the festive baked goods we know and love.
If you run out or find this all-important spice missing from your cabinet, you can very easily find or make a substitute for cinnamon. These are a few great spices similar to cinnamon that can be substituted for it in a pinch. While they may create subtle differences in flavor, their profile and possible uses are very similar to cinnamon itself.
Jump to Section
Gourmet Cooking Classes Near You
Take your culinary skills to new levels with guidance from five-star chefs.
What Is Cinnamon?
Cinnamon is a spice culled from the inner bark of one of several tree varieties in the Cinnamomum verum family, all of which possess a distinctive warm and spicy flavor that is then ground to create the spice we find in supermarkets. The origins of the spice go back to the ancient world as early as 3000 BC, when the Egyptians often used it not only in cooking but in cosmetics, embalming the dead and for medicinal uses. By the 16th century, it was one of the major spices traded between the West and East Indies and Europe in the growing spice trade.
Purpose of Cinnamon in Baking and Cooking
Cinnamon's purpose is mostly one of flavoring, which makes it difficult to fully substitute in other spices and spice blends and have the end product taste exactly the same. Cinnamon is the dominant flavoring of pastries, bread, liqueurs, glazes and other foods that have a warm and spicy flavor. In the fall season, people love making cinnamon-flavored desserts, like the perfect cinnamon roll icing or these gluten-free cinnamon rolls. There are, however, a number of spices that are similar in flavor profiles and can be swapped in if you are lacking the original.
A great way to get ideas for dishes featuring cinnamon and cinnamon replacements, or other popular missing pantry items like brown sugar substitutes, is to enroll in a cooking class near you, where you will refine your kitchen skills while learning new techniques and dishes.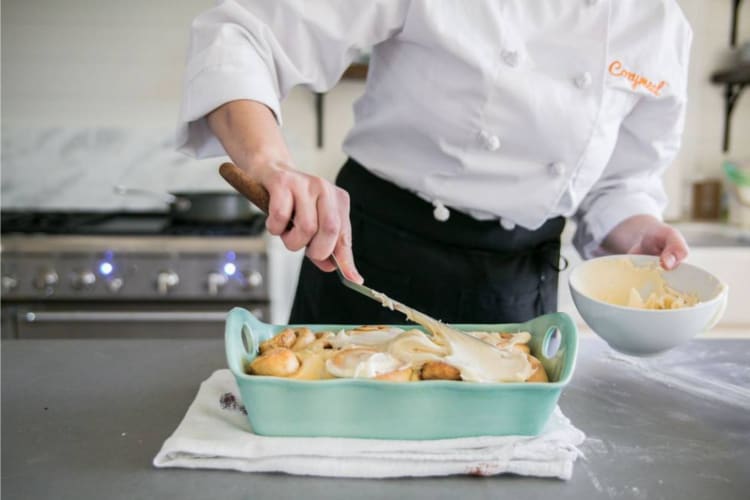 9 Cinnamon Substitutes
1. Cloves
A great alternative to cinnamon in many recipes is cloves. This spice, extracted from the tree Syzygium aromaticum, has a similar recognizable flavor. It is also believed to have medicinal value, including anti-inflammatory abilities and antiseptic properties. The flavor is slightly more bitter than that of cinnamon, but you can use it in a 1:1 ratio in places that call for cinnamon spice.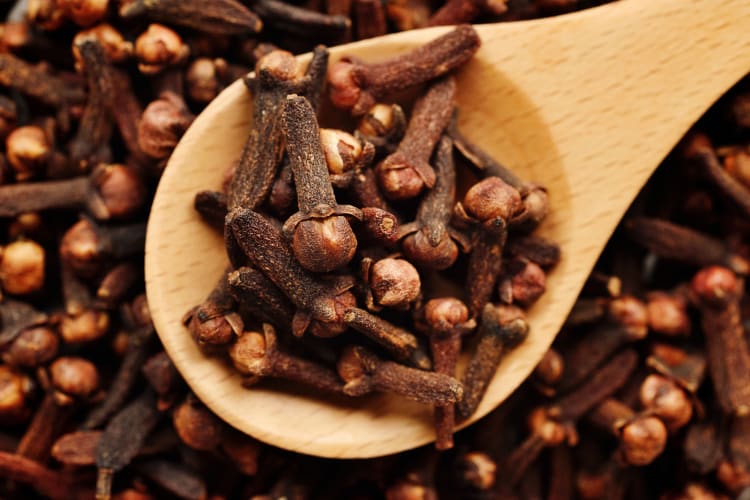 2. Nutmeg
A spice that is very popular in Indian cuisine and as a baking ingredient, nutmeg is a fitting replacement for cinnamon, which it often accompanies in many recipes. Nutmeg, which is taken from the seed of the Myristica fragrans tree, is available both ground and whole. It has a warm and nutty flavor and should be used in a ratio of ½ a teaspoon to every teaspoon of cinnamon.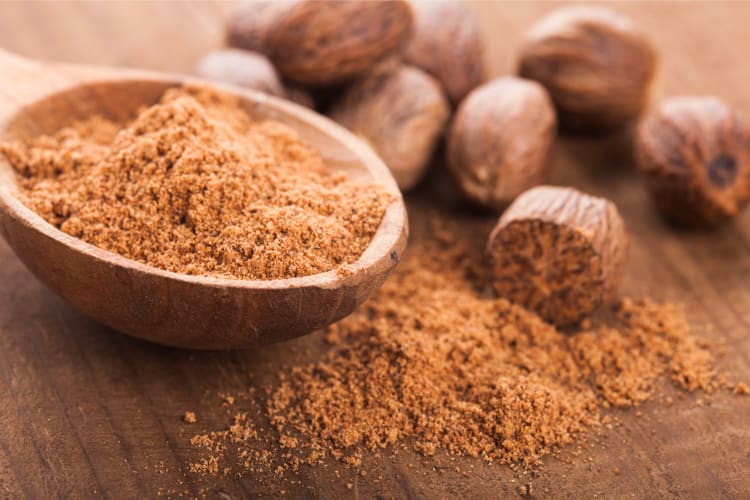 Join a Live Online Cooking Class Today
Your kitchen is now your own culinary classroom. Connect with chefs from around the world right from the comfort of home.
3. Star Anise
This uniquely shaped spice comes in star-shaped buds that give a licorice flavor to recipes. It works in a similar fragrant and flavorful way to cinnamon in most recipes because of this. Since star anise's flavor is stronger than cinnamon, you will want to use about ¼ the amount you would use of the original spice. Star anise is also a great accompaniment to other spice blends with cloves and nutmeg.
4. Cardamom
Cardamom, often known as the "queen of spices," has a sophisticated spicy and sweet flavor that is accompanied by a beautiful golden-hued color, making it a great cinnamon substitute in baking. Cardamom is often touted as a remedy for digestive and dental ailments and is a major ingredient in both Indian food and Middle Eastern cuisine. Use its more delicate but rich flavor in a 1:1 ratio to the required cinnamon.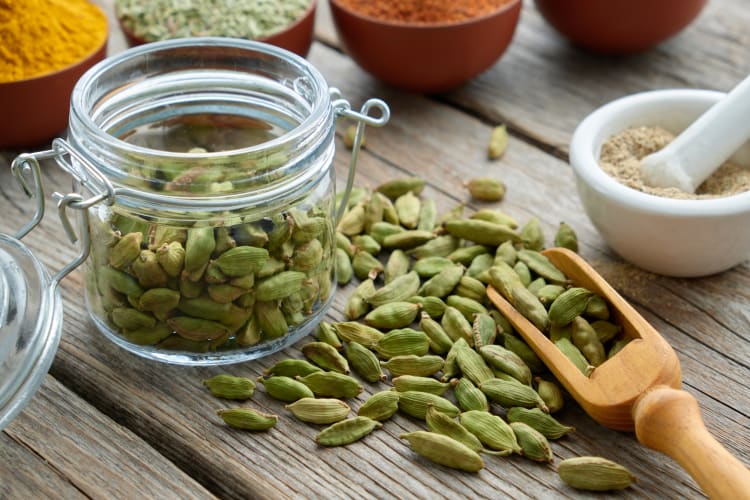 5. Ginger
Ginger is often believed to have a number of health benefits and is an ingredient used in many recipes in Thai, Indian and Chinese dishes. Ginger is also a popular spice during the holidays, where it's often the star of baked goods like cakes, pies and the ever-popular gingerbread cookies. Use it in a 1:1 ratio as a cinnamon substitute.
6. Mace
Mace is a substance extracted from the same plant as nutmeg, though in this case, it's the dried flesh that surrounds the seed rather than the seed itself. While its flavor is similar to that of nutmeg, mace is often described as more fragrant and peppery than nutmeg, making it a great substitution for cinnamon. Use ¼ teaspoon of ground mace for every teaspoon of cinnamon.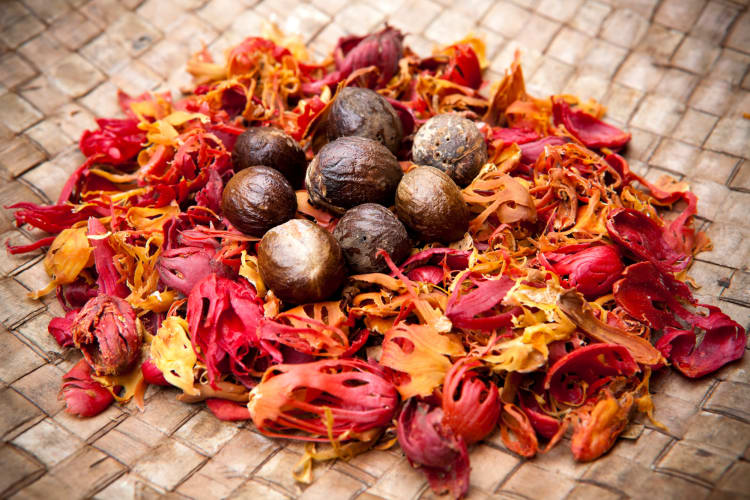 7. Allspice
While often mistaken for a spice blend, allspice is actually a whole spice on its own and is created from the dried berries of a myrtle tree, Pimenta dioica. The berries, when ground, give food a sweetness with hints of other spices like cinnamon, nutmeg and cloves. Use a ratio of ¼ a teaspoon of allspice to one teaspoon of cinnamon.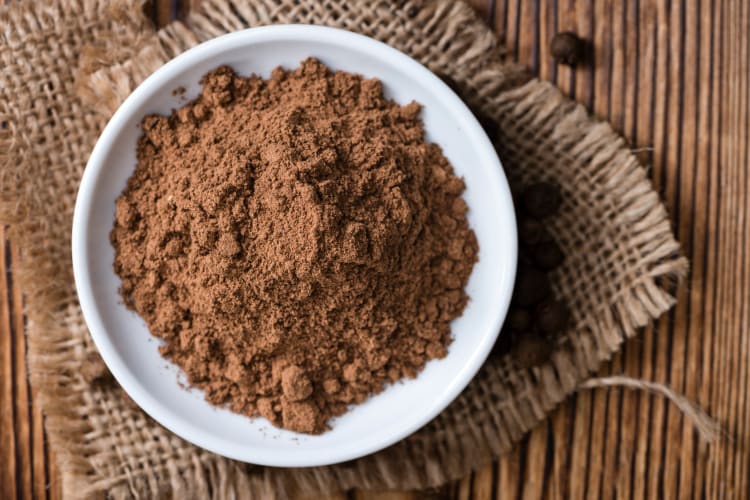 8. Pumpkin Spice
This popular spice is often used in its namesake pastries, but can also be used to flavor everything from coffee to custards to savory dishes. Different manufacturers have different combinations, but most pumpkin pie spice varieties include cinnamon as an ingredient along with cloves, anise and nutmeg to create that distinctive flavor adored each fall. Use an equal amount of pumpkin pie spice for the required cinnamon.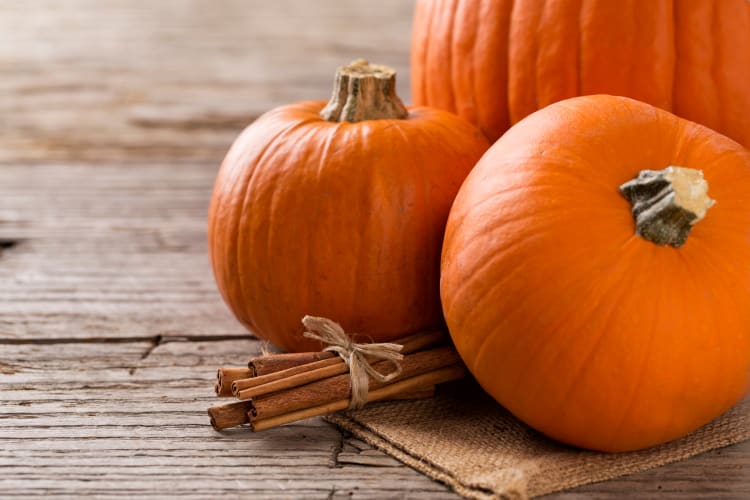 Book a Gourmet Cooking Class Now
Kick-start your culinary confidence with help from a world-class chef. See what's cooking in your city today.
9. Cinnamon Extract
Distilled from the same plant in liquid form, cinnamon oil is a great substitute for ground cinnamon with the same recognizable cinnamon taste. It's often used as an alternative to ground cinnamon in things like beverages, candies and liqueurs. The extract is very strong in flavor, so use only a couple of drops to substitute the liquid for ground cinnamon.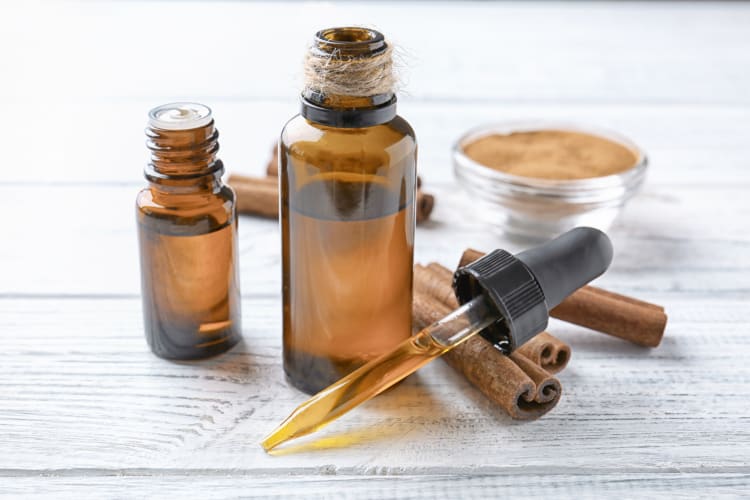 Join 200,000+ Culinary Enthusiasts
Exclusive deals, recipes, cookbooks, and our best tips for home cooks — free and straight to your inbox. PLUS: 500 Rewards Points.
If you find yourself suddenly out or missing one of the most popular spices found in most kitchens, any of these fragrant and flavorful cinnamon substitutes will work at giving your dish a similar fragrant and delicious profile.
For even more ways to explore your favorite foods, check out other experiences happening on Cozymeal.