10 Substitutes for Liquid Smoke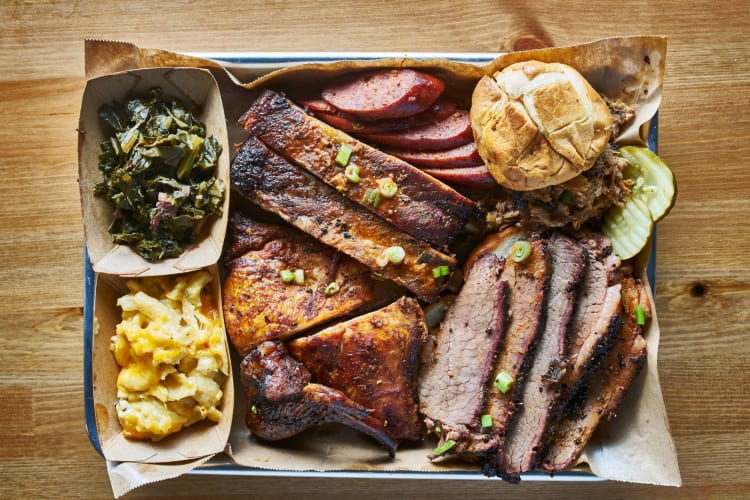 Our editorial team recommends the best products through independent research, selection and careful review. If you make a purchase through one of our affiliate links, we may earn a commission. Prices are subject to change.
Looking for some great substitutes for liquid smoke? Wood-grilled and smoke-infused foods can be some of the most delicious, whether they're the result of smoking over time or created with a little magic in a bottle of liquid smoke. This useful flavoring is the key to inferring the smoked flavor without the actual smoke on everything from meat and vegetables to desserts and cocktails.
If you find yourself missing this important ingredient in your pantry and looking for an alternative to liquid smoke among what you do have, there are a number of great liquid smoke substitutes that will keep your recipe on track and offer up that distinct smoked flavor, including many spices that may already be among your spice rack.
There are some easy cooking techniques that can help you in a pinch, as well as a way to make your own liquid smoke from ordinary bread.
Jump to Section
Gourmet Cooking Classes Near You
Take your culinary skills to new levels with guidance from five-star chefs.
What Is Liquid Smoke?
Liquid smoke is a flavoring agent created from burning wood chips of various varieties. As the smoke is released, it is collected in a chamber. Condensation is produced as it hits the surface of cold water, which is then collected and bottled.
Liquid smoke is sold as a product in grocery stores but is also a key ingredient in many prepared foods such as hot dogs, barbecue sauce, marinades and snacks with smoky undertones. It can be added to meats, vegetables and desserts to mimic the flavor of roasting over a wood fire.
This liquid substance was first created as a product by Kansas City pharmacist Ernest H. Wright in 1895, when he sought to reproduce the droplets of condensation he had seen form on stove pipes in cold weather. It was a liquid that had a decidedly smoky flavor and the potential to be used in food to recreate the flavor of wood-grilling processes.
By the end of the century, he had begun to sell it to farmers and butchers looking to augment the smokiness of certain products.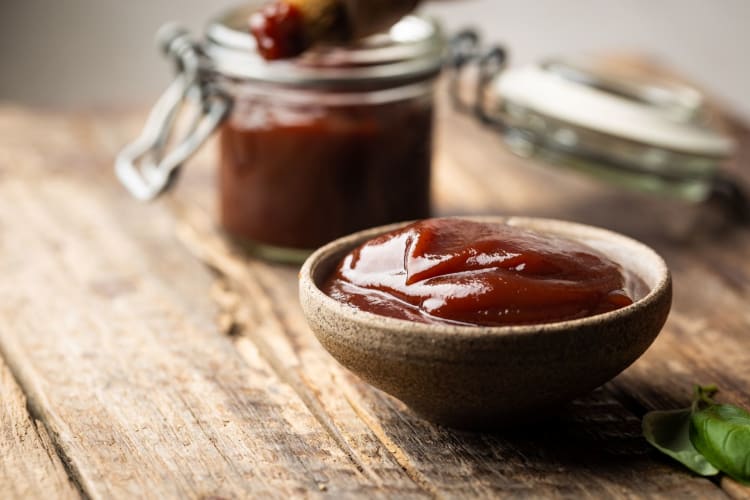 Purpose of Liquid Smoke in Cooking
Liquid smoke gives food the smoky flavor of having roasted over a wood fire for an extended time — without the fire or the time commitment. The effect is the undertone of wood-smoked flavor in a few seconds vs. hours or days.
It is excellent in unsmoked meats or even in previously smoked meats to intensify the flavor. You can add it to soups and stews as well as to vegetable dishes. It's a key ingredient in dishes like Instant Pot BBQ chicken and BBQ jackfruit to achieve that desired smoky smell and flavor.
Looking for great ways to use liquid smoke or liquid smoke substitutes? Try a cooking class to learn all sorts of new smoky and wood-fired creations. You can easily find cooking classes near you, including cooking classes in New Orleans and cooking classes in Vancouver. Plus, there are also a great selection of online cooking classes that you can take anywhere.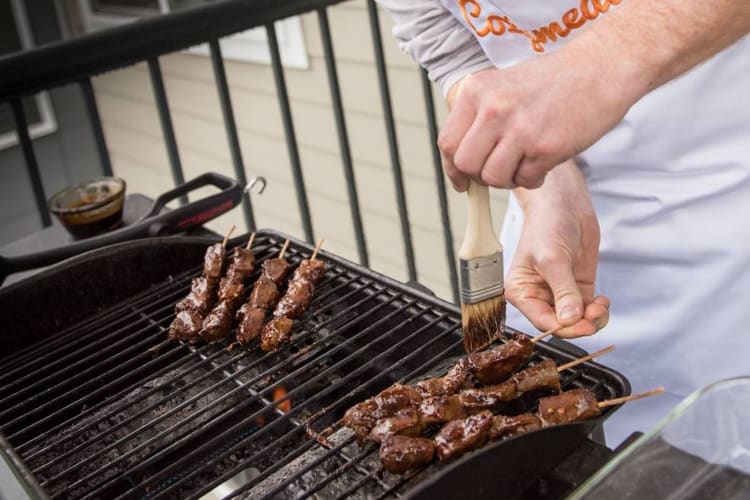 10 Substitutes for Liquid Smoke
1. Smoked Paprika
One of the most likely spices to be found in your spice drawer and a great substitute for liquid smoke, smoked or Spanish paprika is a distinctive red spice used in all sorts of native cuisines, including Spanish, Turkish and Hungarian dishes. Created from roasting dried peppers for weeks over oak wood, this spice provides the same smoky flavor to whatever you add it to.
Store-bought spices can vary, with some being hotter and spicier than others, so finding the perfect one can be a matter of taste.
Use ½ tablespoon of paprika for every tablespoon required of liquid smoke.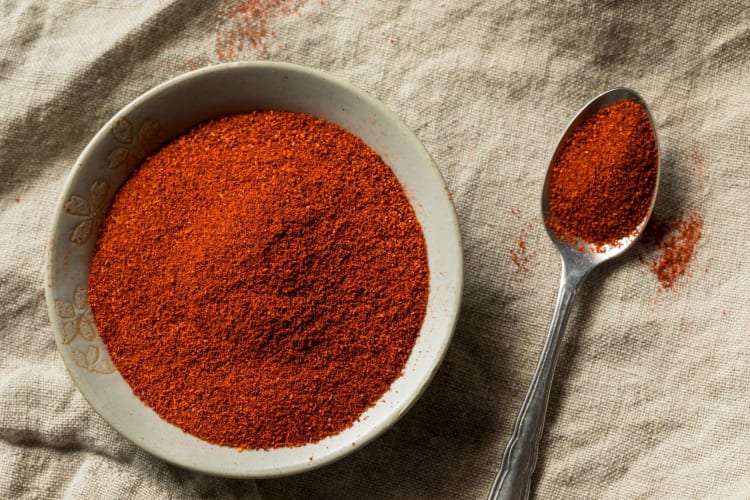 Join a Live Online Cooking Class Today
Your kitchen is now your own culinary classroom. Connect with chefs from around the world right from the comfort of home.
2. Chipotle Powder
Another popular ingredient likely to be in your spice cabinet, this powder makes a perfect liquid smoke substitute in dishes. Popular in Southwest and Tex-Mex cooking as well as in many Asian dishes, chipotle powder is created by smoking and drying chili peppers over wood fire and then grinding them down into an orange powder.
Because chipotle powder can be much hotter and spicier than liquid smoke, use sparingly, with about ¼ to ½ tablespoon equal to each tablespoon of liquid smoke.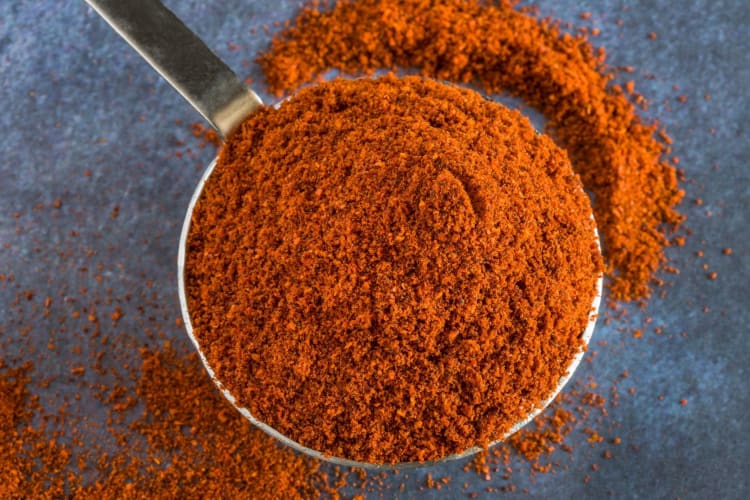 3. Smoked Salt
Smoked salt is created in a two-week process that involves smoking regular salt with aromatic woods like mesquite, applewood and oak. Smoked salt can be used like regular salt and is a good accompaniment to both savory dishes and as a dose of saltiness to sweet ones. It also makes a great glass rim topper for cocktails like a spicy margarita or a bloody mary. Make sure to adjust your recipe for salt content, however, since you will want to swap it out for regular salt as needed.
As a liquid smoke substitute, use about 1 tablespoon of smoked salt for every tablespoon of liquid smoke required.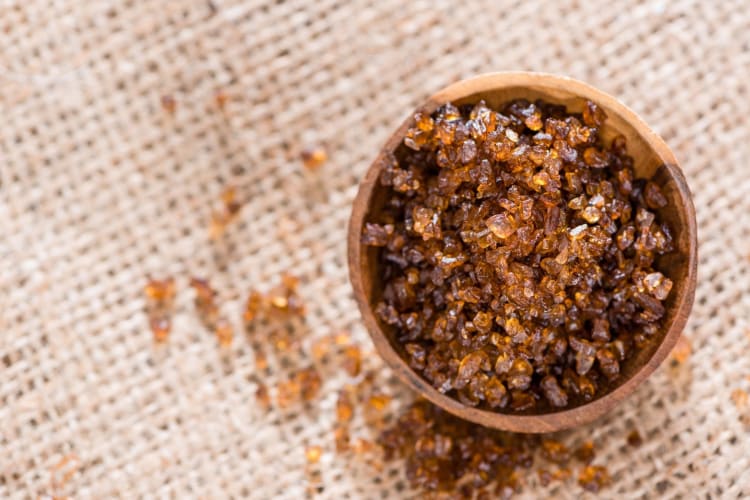 4. Smoked Tea
Chinese lapsang souchong tea is a black tea (camellia sinensis) that is smoked over a fire for many days. You can use it as a liquid smoke substitute by either grinding down the leaves to form a powder to add to your other spice blends in a recipe or by soaking the leaves in water to add as a tea to liquid recipes like sauces and stews.
Use about 1 tablespoon of liquid or dried tea for every required tablespoon of liquid smoke.
5. Canned Chipotle Peppers
This liquid ingredient involves chipotle peppers that have been soaked and canned in an adobo sauce. They make an excellent substitute for liquid smoke in sauces, soups and other dishes, particularly where peppers are already an ingredient. Brands of jarred or canned chipotle peppers can vary in spiciness and flavor, so find one that you enjoy to get the desired smoky flavor.
Use a 1:1 ratio for a liquid smoke substitute.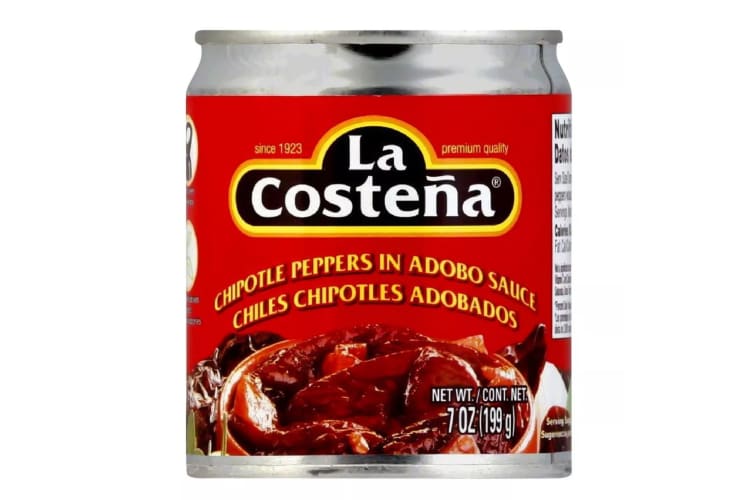 6. Homemade Liquid Smoke
You can make your own smoky flavoring and substitute for liquid smoke with just a couple of slices of bread. Add the bread to a pan on the stove or oven and burn evenly. Leave the bread out to dry thoroughly overnight and crumble, then ground the bread into a fine powder.
These powders will have a smoky taste and flavor that can be added to any dish in a 1:1 ratio as a substitute for liquid smoke.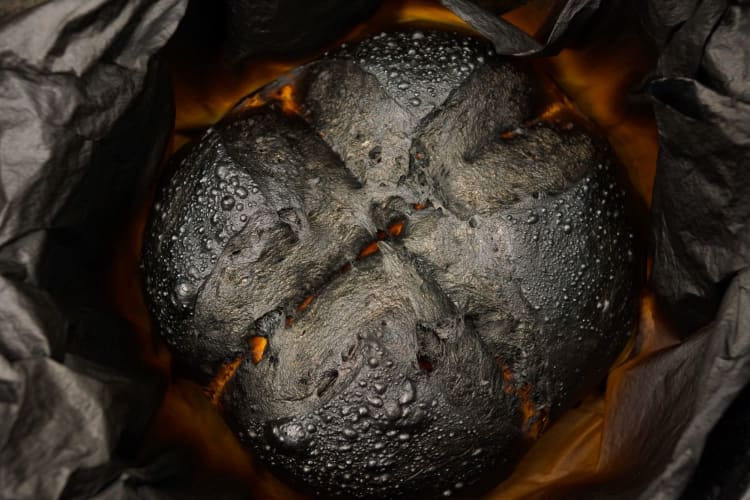 Book a Gourmet Cooking Class Now
Kick-start your culinary confidence with help from a world-class chef. See what's cooking in your city today.
7. Use Smoked Meats
An easy and low-effort liquid smoke substitute is to use pre-smoked meats instead of non-smoked varieties in foods like soups, stews and casseroles. You can swap out regular chicken, pork or beef for varieties that already have that smoky flavor, which will usually transfer quite readily to other elements in your dish like vegetables and starches.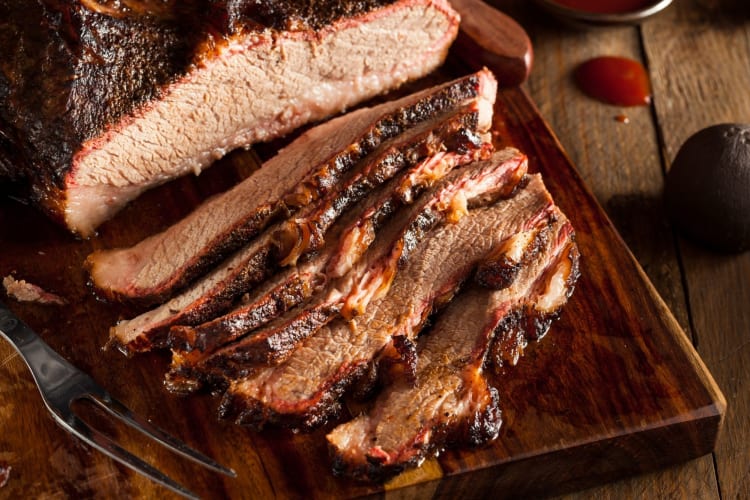 8. Charcoal Briquettes
With a limited spice rack or pantry, another great and more manual substitute for liquid smoke is using a charcoal brick as a flavoring agent. When you want that smoky flavor but the weather conditions aren't favorable for grilling out, this is a great alternative to liquid smoke.
Heat the charcoal brick over a fire until it is smoking. Then, using tongs, place it in a small metal or ceramic bowl inside a container with the food you want to be seasoned. Leave it inside until you've achieved the desired smoky flavor throughout the dish.
9. Wood Chips
If you're looking for a more wood-smoked flavor over charcoal-grilled flavor, you can create a similar process with wood chips, including applewood, pecan and hickory varieties. Heat the wood chips, and then place them inside a closed container as long as needed to transfer the smoky flavor to the dish. The absorption of wood smoke flavoring mimics the effects of liquid smoke.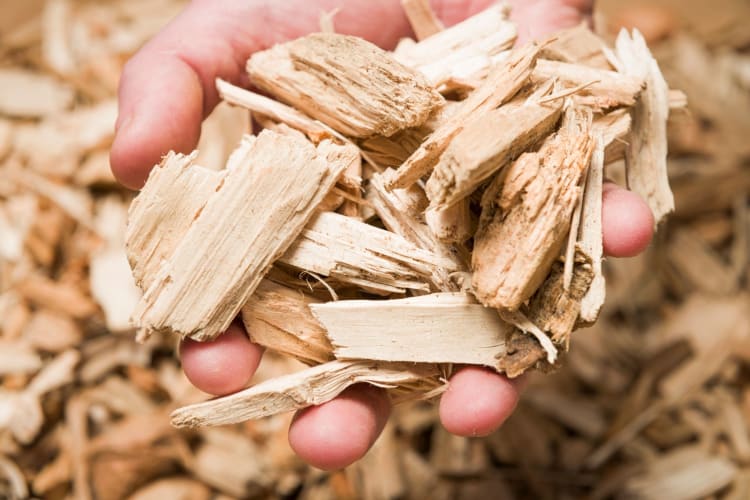 10. Smoke Machine or Gun
Smoke guns are often used to create instant smoky results by chefs on things like sweets and smoky cocktails. This artificially created smoke, usually the result of heated wood, can be great for applying the flavor in an instant with the touch of a button during the cooking process, making it a super fast liquid smoke substitute.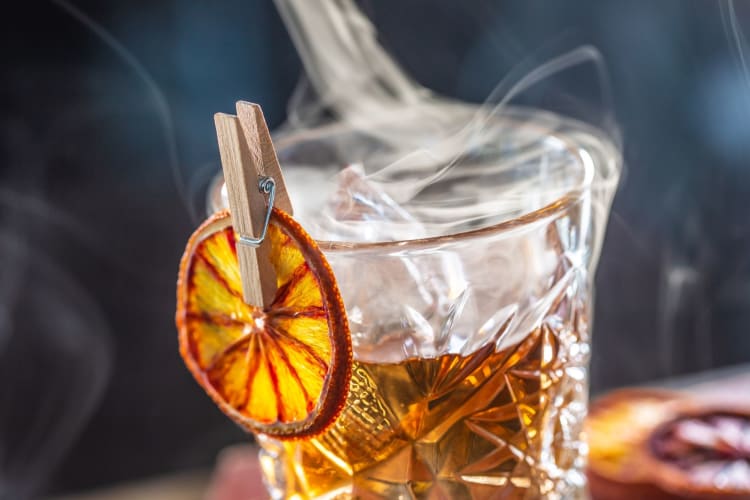 Join 200,000+ Culinary Enthusiasts
Exclusive deals, recipes, cookbooks, and our best tips for home cooks — free and straight to your inbox. PLUS: 500 Rewards Points.
If you find yourself missing a bottle of liquid smoke, these liquid smoke alternatives will definitely help you to create a similar deeply smoky flavor to any dish. These liquid smoke substitutes will have you on your way to recreating that distinctive wood-grilled flavor without the actual smoke or the flames.
For even more ways to explore your favorite foods, check out other experiences happening on Cozymeal.