Baking Soda Substitutes That Work in a Pinch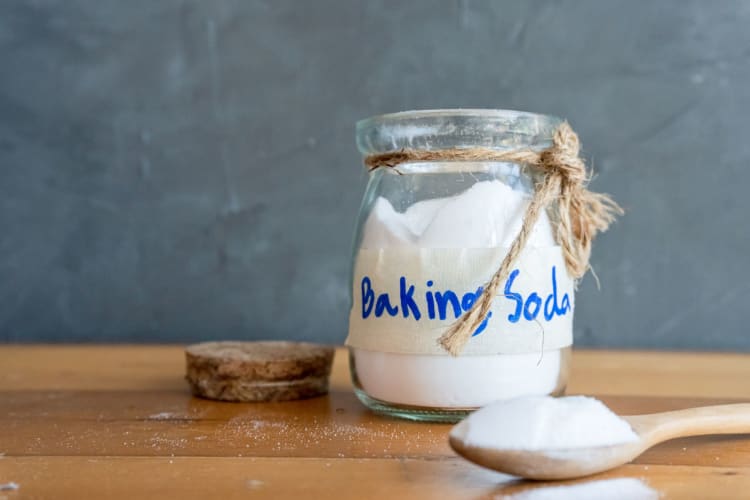 Looking for some great baking soda substitutes? Baking soda is one of the most common ingredients in baked goods, but also one of the ingredients most shrouded in mystery as to why and how it works. Baking soda, formally known as sodium bicarbonate, has a variety of uses both in cooking and cleaning, where it's billed as one of the more natural alternatives to harsh detergents and deodorizers.
In the kitchen, it's often mistaken for its close cousin baking powder, which has similar properties and powers but varies slightly.
Baking soda can be one ingredient that you find yourself running out of frequently, largely due to its wide array of uses, including fun miniature volcano experiments for school projects. With many recipes calling for baking soda as a way to ensure fluffy and air-like consistencies, you may find yourself at a loss for how to deal with an empty or missing container. We've rounded up a few baking soda replacements that can be used in its stead in your baking endeavors.
Jump to Section
Gourmet Cooking Classes Near You
Take your culinary skills to new levels with guidance from five-star chefs.
What Is Baking Soda?
Baking soda is usually used as a leavening agent. This means that many recipes owe their fluffiness, airiness and cake-like quality to this important ingredient.
The substance has a long history, beginning in the world of the Ancient Egyptians. While the chemical formulas for sodium bicarbonate were identified and defined in the late 18th century, two American bakers, John Dwight and Austin Church, founders of Arm & Hammer, were the first to package and sell the substance for both cleaning and baking use in 1846. Prior to this, leavening in baked goods was usually achieved by the addition of yeast, typically homemade, which took a long time to make and also a long time to rise once added to the mixture of ingredients.
Baking soda revolutionized the speed of the process of leavening.
The fluffy results occur because of the chemical process between the baking soda, an alkaline base, with acids like butter, yogurt, lemon juice, brown sugar and vinegar, which produce aeration. Baking powder, which is often both confused for and used in conjunction with baking soda, works on a similar basis, though in its case, both the acid and the base are part of the mixture.
The best alternatives to baking soda recreate this basic chemical reaction in some way.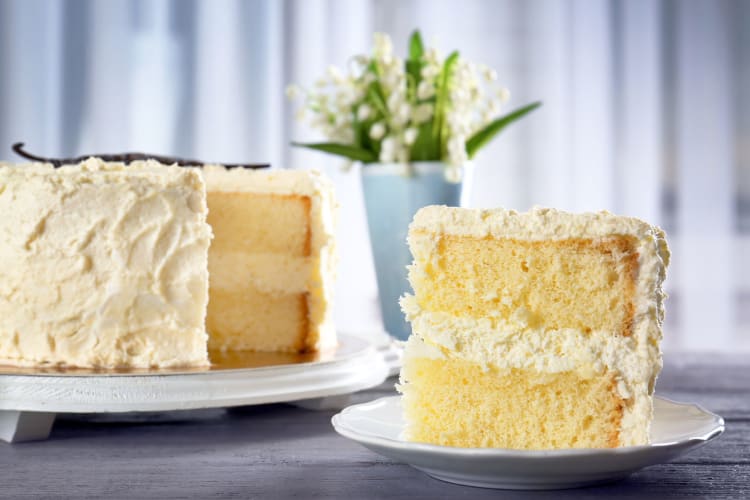 Purpose of Baking Soda in Cooking and Baking
Baking soda is responsible for the fluffiness of baked recipes due to the chemical reaction when sodium bicarbonate hits the other acidic ingredients. It's the difference between fluffy cakes and chewy brownies or cookies. It also helps give baked goods their golden brown shade and a caramelized flavor.
While you may consider leaving this ingredient out while baking, be aware it will have an impact on consistency of the finished product. Without it, your pancakes will be more crêpe-like while your cookies will be flatter and crispier.
Looking for amazing recipes to try out that contain baking soda or baking soda substitutes? Consider taking a cooking class to elevate your skills in the kitchen and explore new possibilities. You can find cooking classes near you, including cooking classes in Calgary or cooking classes in NYC. You can also find online cooking classes to enjoy from home.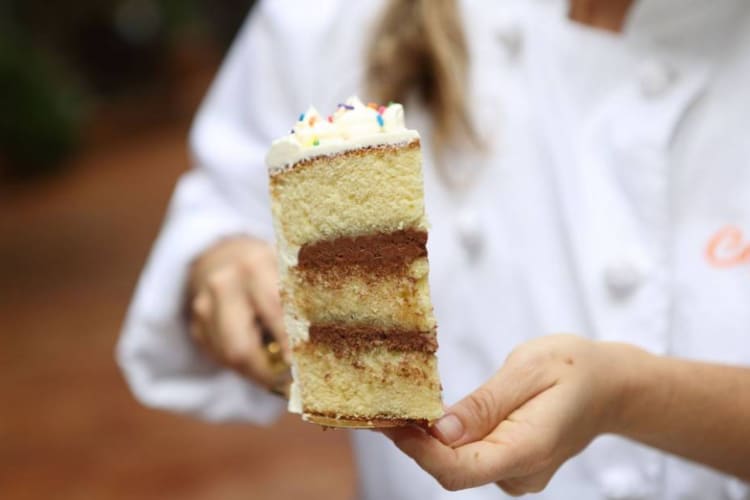 Join a Live Online Cooking Class Today
Your kitchen is now your own culinary classroom. Connect with chefs from around the world right from the comfort of home.
8 Baking Soda Substitutes
1. Baking Powder
Baking powder and baking soda are often used together or separately for achieving similar leavening results. This makes baking powder a perfectly ideal baking soda substitute.
Baking powder, as mentioned above, is a sodium bicarbonate base already mixed with an acid, which means it can achieve the same results in recipes all on its own. It can be used in all places where baking soda is required. Use a 1:3 ratio of soda to powder to get the best results. If the recipe requires baking powder, make sure to factor in that amount as well. Because a container of baking powder is usually found in most pantries and lasts a long time, it's the most likely sub for baking soda that you will already have on hand.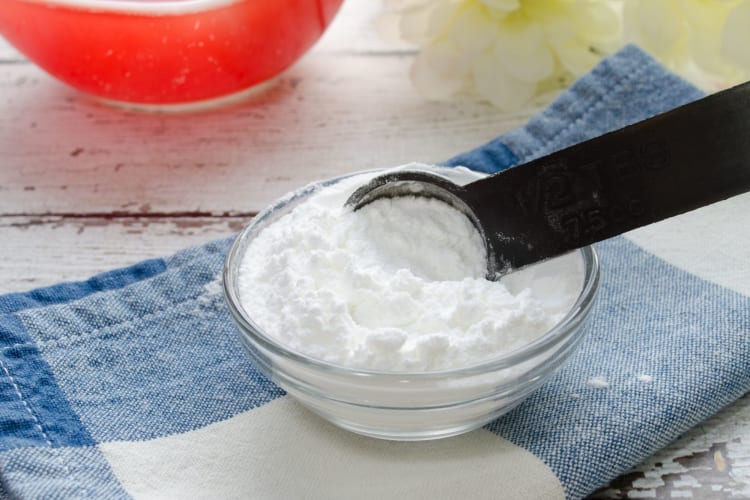 2. Self-Rising Flour
Self-rising flour is flour that already has baking powder and salt added, making it ideal for recipes that call for flour and baking soda. Each cup of self-rising flour contains 1 ½ teaspoons of baking powder, which itself already contains baking soda. You can substitute it for regular flour with a 1:1 ratio. Make sure to compare the amount of baking powder already in the flour (1 ½ teaspoons/cup) to the requested amount of baking soda in the recipe. Then calculate the 1:3 ratio of baking soda to baking powder to determine if you are adding the correct amount overall.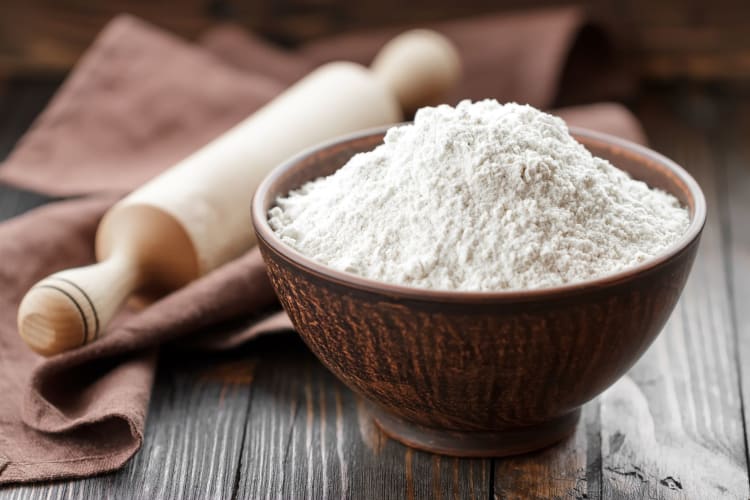 3. Whipped Egg Whites
A common way to ensure that baked items are airy and fluffy, egg whites are another great baking soda substitute. While not always perfect for more complex recipes, you can use this baking soda substitute for simple cakes, cookies and pancakes. You are also likely to have eggs already on hand. Use two egg whites whipped to airy consistency per teaspoon of baking soda in any recipe. Because the egg whites will add more liquid, make sure to adjust down other liquids like oil, water or full eggs to make up for the excess liquid egg whites.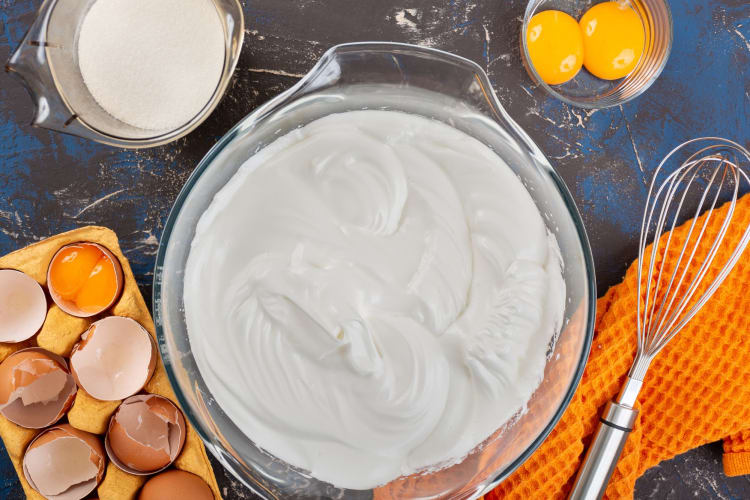 4. Club Soda
This mix of water and carbon dioxide is a great baking soda replacement that produces a similar reaction to baking soda with other ingredients that are acidic. You can substitute 1⁄4 cup of club soda for each teaspoon of baking soda, making sure to adjust other liquid ingredients to account for the increased moisture. Because the bubbles and reaction of club soda are fleeting, make sure to work quickly, adding the club soda right before cooking so that you don't lose the carbonation effects.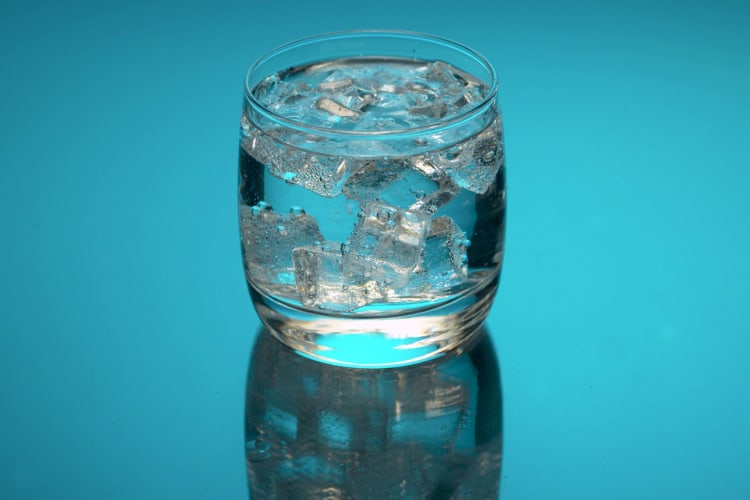 Book a Gourmet Cooking Class Now
Kick-start your culinary confidence with help from a world-class chef. See what's cooking in your city today.
5. Potassium Bicarbonate
Sold as a dietary supplement and leavening agent, potassium bicarbonate works very similarly to baking soda, making it a perfect baking soda substitute. Use a 1:1 ratio of potassium bicarbonate to baking soda. The main difference between the two is the former's lack of sodium in the formula, so you will want to add the salt back in to get the best results. Experts advise adding 1/3 teaspoon of additional salt for every teaspoon of potassium bicarbonate.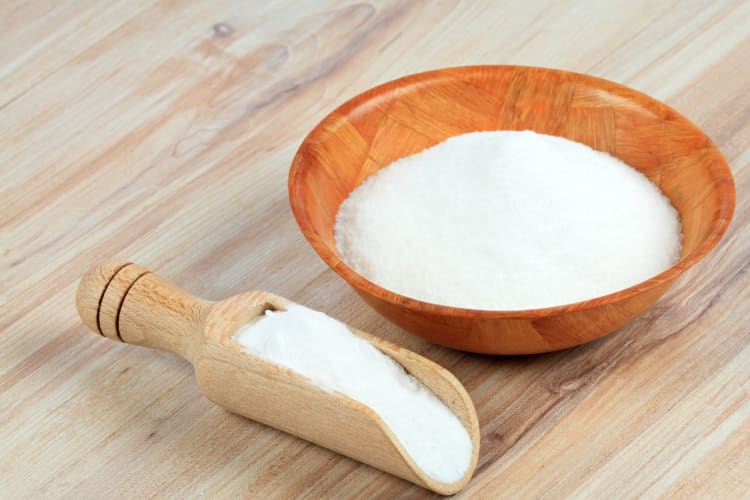 6. Baker's Ammonia
Baker's ammonia is often used in recipes for flaky, crispier goods like biscotti and crackers, providing airiness without much moisture. This makes this baking soda replacement less ideal for cakes and cookies but great for other dryer baked recipes, especially since too much moisture may cause the slight ammonia smell that usually disappears in the oven with drier recipes that use baker's ammonia. Use in a 1:1 ratio to baking soda.
7. Whipped Cream
Whipped cream is a great baking soda substitute for simple baked goods like pancakes or cookies, providing both moisture and a little bit of aeration. While less ideal than egg whites or club soda as a liquid alternative to baking soda, whipped cream's moisture and aeration effects will work in a pinch and can sometimes be a better alternative than using no baking soda or substitution at all.
8. Dry Active Yeast
While not ideal for all recipes due to the more complicated nature of yeast in general, it can be used as a sub for baking soda in some recipes. Thus, substitution ratios will vary. Keep in mind how the yeast will react with other ingredients. It may also change the flavor, making it better for more bread-like baked goods or crackers and less ideal for cakes or cookies. This substitution also works in reverse, with baking soda and any acid serving as a substitute for yeast.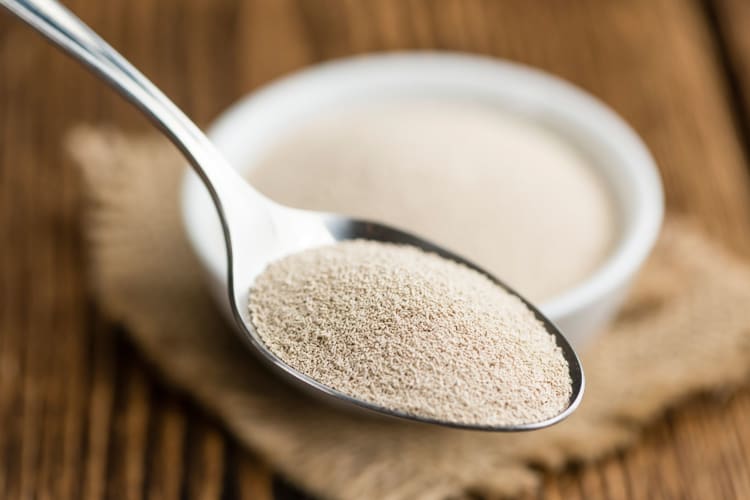 Join 200,000+ Culinary Enthusiasts
Exclusive deals, recipes, cookbooks, and our best tips for home cooks — free and straight to your inbox. PLUS: 500 Rewards Points.
Baking soda is a common ingredient that you will need for many culinary creations. Whether you find yourself with an empty container or discover it's been swiped for cleaning needs, these baking soda substitutes will allow you to finish your recipe without missing a beat.
For even more ways to explore your favorite foods, check out other experiences happening on Cozymeal.