50 Best Things to Do in Atlanta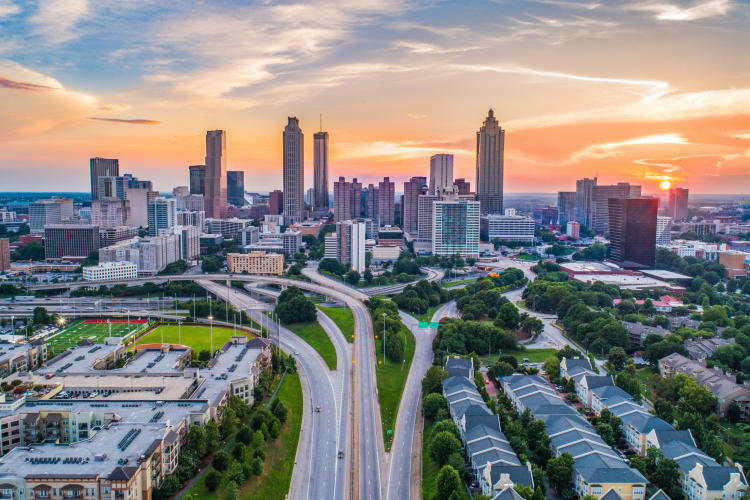 Looking for cool things to do in Atlanta? You're in luck! Throughout the year, thousands of tourists and Georgia natives flock to Atlanta's bustling city streets to enjoy all that the cultural hotspot has to offer. Atlanta is home to some of the nation's best restaurants, tons of historical sites and museums, and a wealth of outdoor activities including scenic hikes and fun events.
Since there are so many fun things to do in Atlanta, it can be hard to narrow down your to-do list for a concise itinerary. We have curated a list of the top 50 things to do in Atlanta so that you can make the most of your time visiting this great city.
Jump to Section
Top-Rated Cooking Classes in Atlanta
Master the art of gourmet cuisine taught by Atlanta's best chefs.
Foodie Things to Do in Atlanta
1. Cooking Classes
No matter where you go, you'll find fun cooking classes near you. Attending a cooking class in Atlanta is a wonderful way to not only learn how to cook something new, but to spend an enjoyable evening with close friends like you've never had before. Roll up your sleeves and make some memories and delicious food. For a relaxing night in, you can even try online cooking classes from home!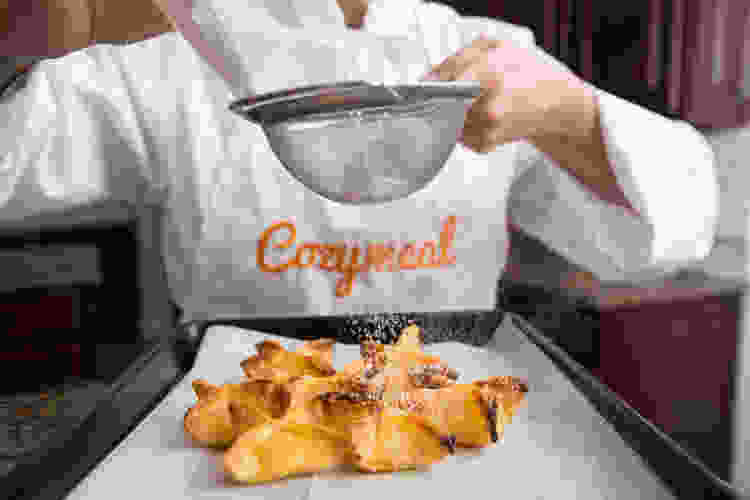 2. Food Tours
Being a foodie in a foodie hotspot can be overwhelming. If you're visiting Atlanta for the first time, or if you're a native, you may find it difficult to narrow down your search for great restaurants since there are just so many. Instead, search for food tours near you! Attend a food tour in Atlanta hosted by local experts who can curate a guide to the best menu items at the most popular spots and hidden gems for a true foodie experience.
3. Private Chef Experiences
There are so many things to do in Atlanta that you may need a night to stay in and relax. Search for private chefs near you for a luxurious evening in your own kitchen! Private chefs in Atlanta will do all of the grocery shopping, cooking and even clean up for you. All you have to do is bring enough wine for your friends, enjoy a gourmet meal and wonder why you haven't done this sooner!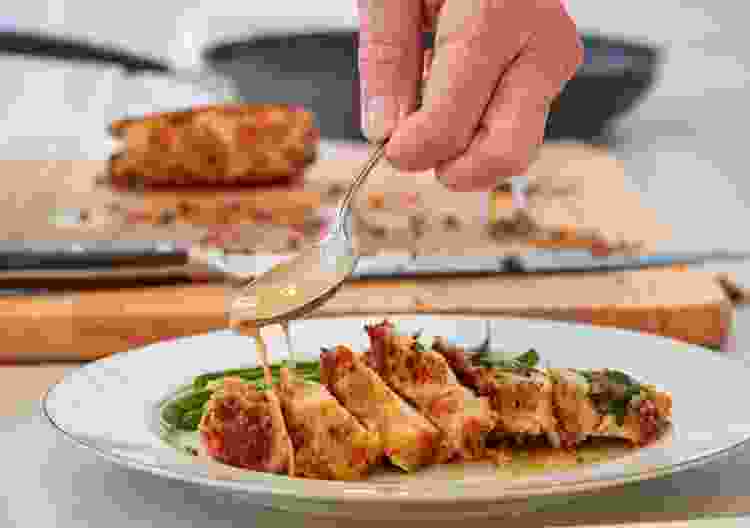 4. Glover Park Brewery
For beer lovers who are looking for chill things to do in Atlanta, join a hip crowd and taste dozens of local craft beers at this Atlanta favorite. Bring your pooch and kick back on the outdoor patio with entertaining table games.
5. VinoTeca
Wine enthusiasts will have a ball at the colorful, cozy VinoTeca. Shop from a variety of hundreds of expertly-picked wines from all over the world. Each weekend, the shop hosts a themed tasting. For only $15 you'll enjoy a curated tasting of three spectacular wines, making this one of the most cost-effective things to do in Atlanta.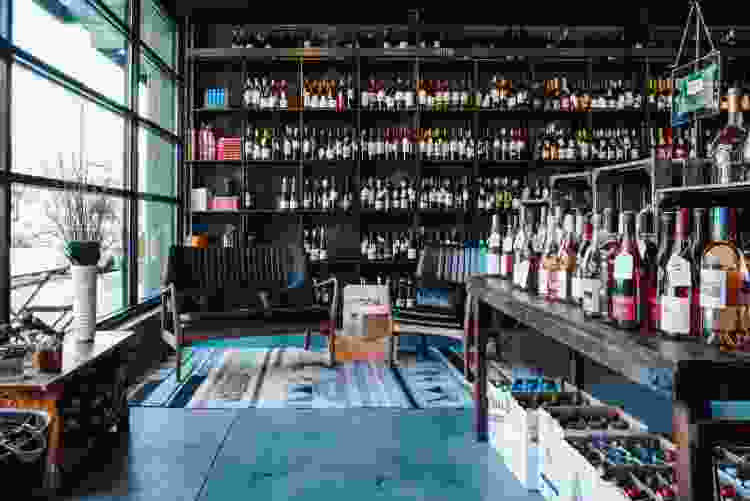 6. Krog Street Market
A foodie's playground. With dozens of diverse cuisine options, ranging from exotic dishes to comfort foods, breweries with local ales and retail shops, it's easy to spend an entire day at this market. Locals consider the Krog Street Market to be a representation of Atlanta's culture, and it's a spot you won't want to miss.
Book a Top Private Chef in Atlanta
Indulge in the finest fare Atlanta has to offer. Book a five-star private chef experience starting at $59/person.
7. Atlanta Fish Market
This is not your average fish market. This restaurant features a diverse array of fresh fish (that are shipped daily) from all over the Southeast. Choose from sushi, oysters, Maine lobster, crab and so much more, all prepared however you'd like them!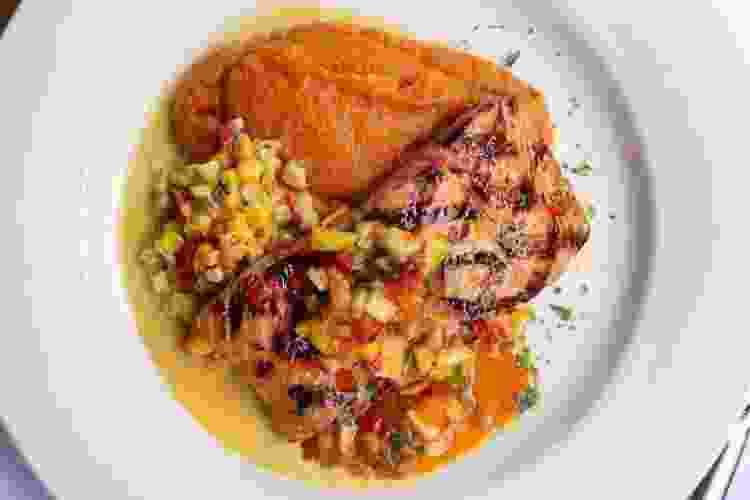 8. Polaris Lounge
Wine, dine and see it all. The Polaris Lounge is one of the key places to go in Atlanta for those who seek out once-in-a-lifetime experiences. The restaurant walls are all transparent glass, and the entire restaurant itself rotates, so that you'll get an oscillating view of the city below while you dine.
Date Night Ideas in Atlanta
9. Virtual Dates
If the weather is bad, or if you simply want a quiet, cozy night in with your loved one, switch things up with a virtual wine tasting or an online mixology class! You'll bond over learning something new together, and you'll have some great drinks to enjoy the rest of your night!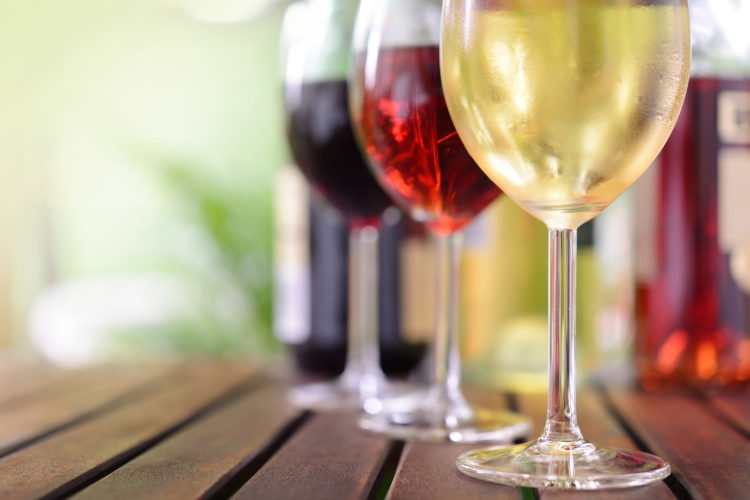 10. Atlanta's Fox Theater
From Broadway shows to R&B concerts, there's something for everyone at this historical venue. You can see an event, catch a movie or simply walk around to admire its stunning decor, making it a great thing to do in Atlanta.
11. Ponce City Market
Visiting the Ponce City Market is one of the best things to do in Atlanta for couples. It's a great place to go when you want a little bit of everything. The sprawling market features tons of great restaurants, retail shops, local goods and events like flea markets, plays and trivia nights.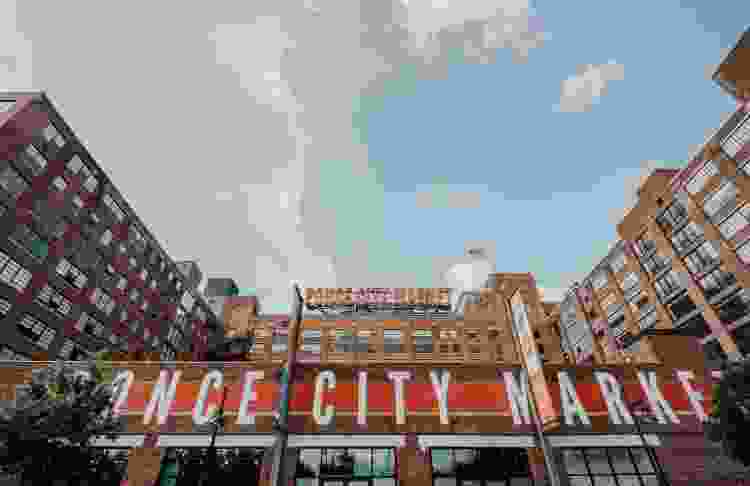 12. Noah's Ark Animal Sanctuary
Looking for things to do in Atlanta like a free fun date for a good cause? What more could you ask for? Take your date on a self-guided tour to see horses, bison, parrots, monkeys and more. Admission to the animal sanctuary is free, but donations are always accepted.
13. Georgia Aquarium
For things to do in Downtown Atlanta, visiting the Georgia Aquarium is a great option. General admission tickets are less than $40 and allow you to visit various sea creatures, 4D theater shows and dolphin or sea lion presentations! Try an unforgettable interactive animal experience with penguins, harbor seals, sharks and more.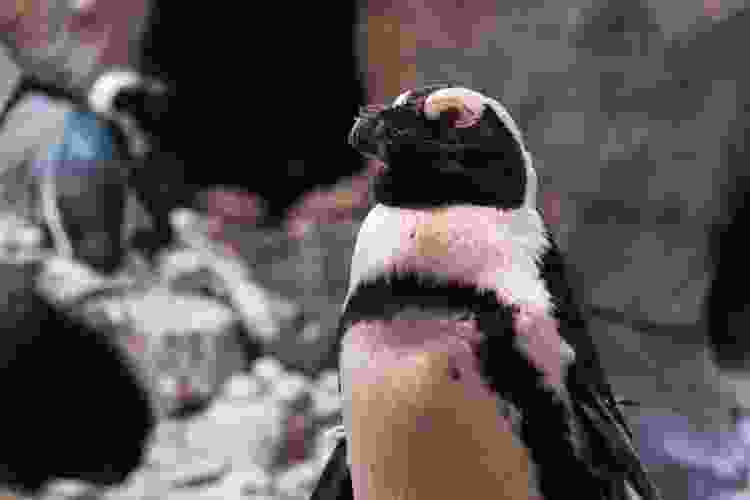 14. Mercedes Benz Stadium
The Mercedes Benz Stadium is home to the Atlanta Falcons. Apart from football games, this is also a great place to catch a concert or even a stadium tour.
Top-Rated Cooking Classes in Atlanta
Master the art of gourmet cuisine taught by Atlanta's best chefs.
15. SkyView Atlanta
For a unique date idea in Atlanta, a ride on the SkyView ferris wheel is guaranteed to open your eyes to spectacular views during a sunny day or at night. Catch an aerial glimpse of Centennial Park and Stone Mountain. Impress your date with a VIP gondola ride, complete with luxury seats and transparent glass floors.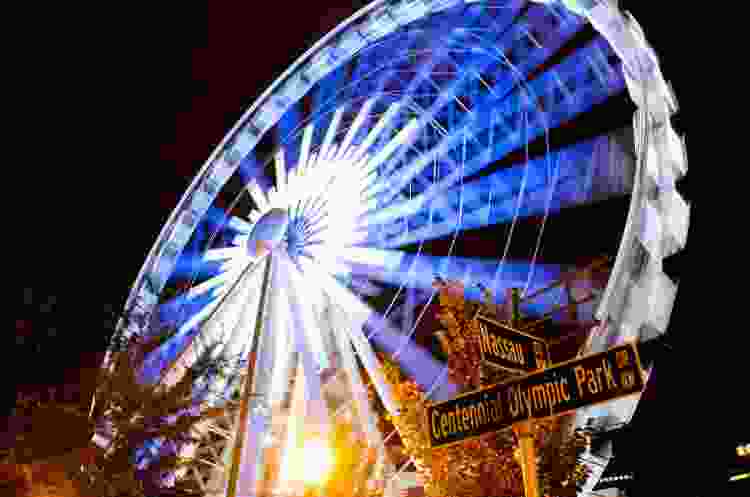 16. Escape Room
Though escape rooms can be found anywhere, they're still one of the most fun things to do in Atlanta. Grab your friends for an intense hour of teamwork and brainpower!
17. iFly Atlanta
When searching for things to do in Atlanta, GA, iFly Atlanta is probably at the top of your list. Defy gravity at this indoor skydiving spot that's great for fearless daredevils, and for those who never planned on jumping out of a plane.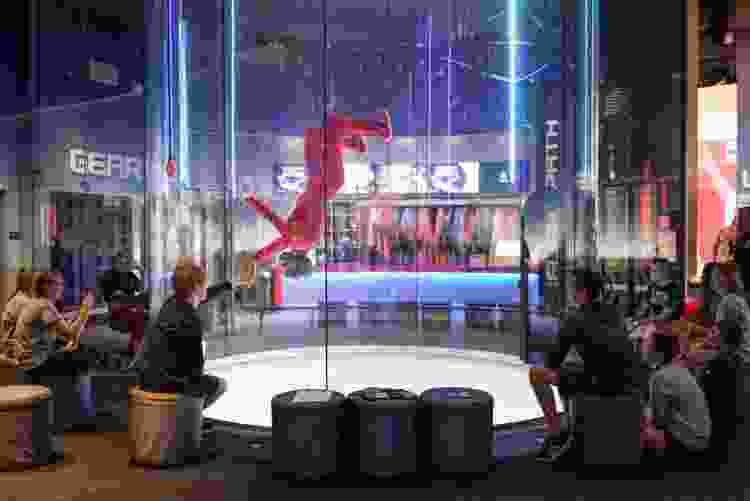 18. Atlanta Magic Theater
For a truly magical thing to do in Atlanta, head down to the Atlanta Magic Theater. Prepare to be amazed by an interactive, delightful magic performance.
19. Illuminarium
One of the most dazzling things to do in Atlanta! For an electrified date night filled with color, sparkles and great drinks, the Illuminarium will surely satisfy.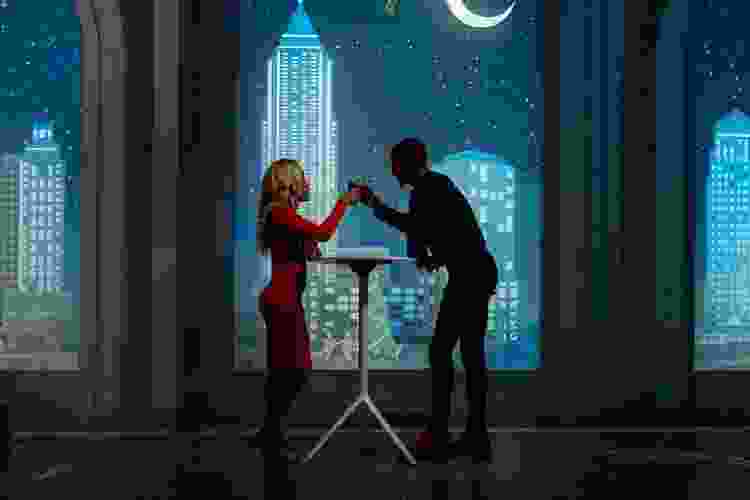 20. Fernbank Science Center
At the Fernbank Museum of Natural History, visitors learn about ancient history dating back to the time dinosaurs roamed the earth. For adult-aged fun, visit Fernbank After Dark where you'll get to experience the museum with tapas and a full bar.
21. Porsche Experience Center
Impress your date with one of the best things to do in Atlanta. Buckle up behind the wheel of your dream car, zoom around the 1.6 mile concourse and feel a rush of excitement you can't find anywhere but behind the wheel of a sleek Porsche.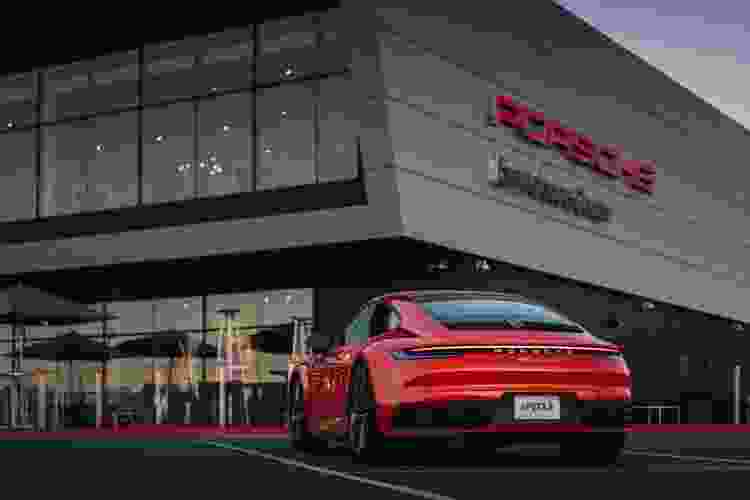 22. NASCAR Racing Experience
The NASCAR Racing Experience is one of the coolest places to go in Atlanta, as it is an experience unlike any other! Get behind the wheel of a certified, legitimate NASCAR racecar and channel your inner daredevil.
Book a Top Private Chef in Atlanta
Indulge in the finest fare Atlanta has to offer. Book a five-star private chef experience starting at $59/person.
23. TopGolf
One of the most popular Atlanta attractions is TopGolf. Though there are TopGolf locations throughout the country, it's a no-brainer for a night of games, entertainment, great food and even better drinks. For a guaranteed great date night, this is the place to be.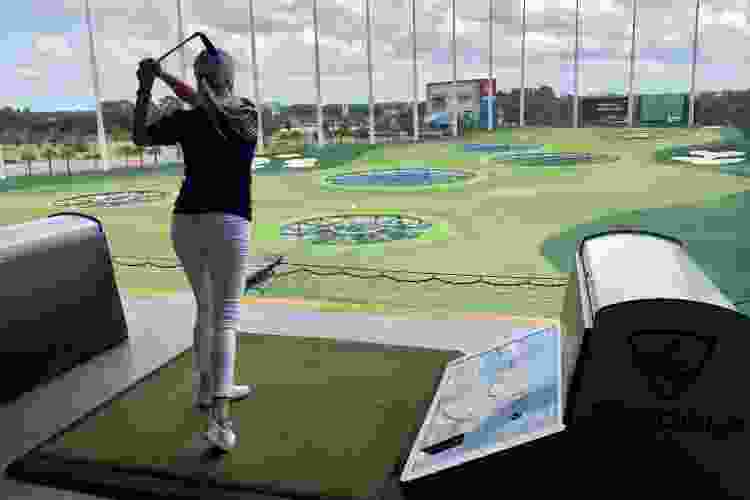 24. Shakespeare Tavern Playhouse
Calling all theater nerds, literature nerds and lovers of art who are looking for things to do in Atlanta! A night at the Shakespeare Tavern Playhouse is all you need for laughs, entertainment and a refreshing reminder of all the genuine talent that Atlanta has to offer.
Outdoor Things to Do in Atlanta
25. Centennial Olympic Park
Created for tourists to witness the 1996 Olympic Games, the historical Centennial Olympic Park now offers a variety of events for the public, including concerts, festivals and fundraisers. Be sure to check out their website for upcoming events and happenings!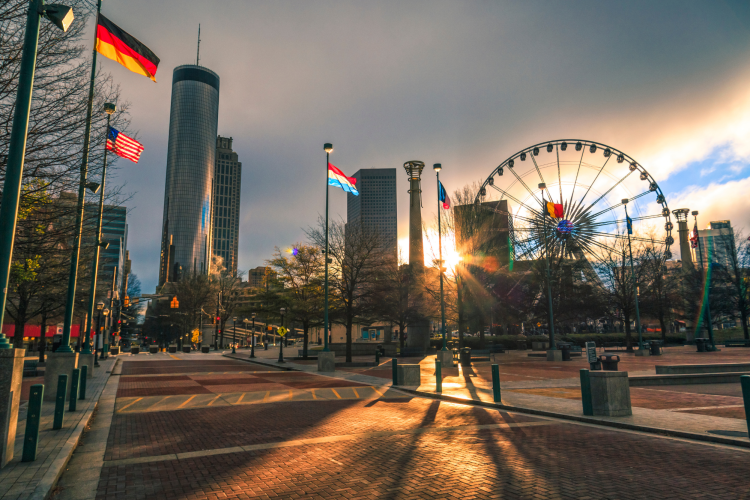 26. Yellow River Park
When looking for things to do in Atlanta, nature lovers will be in heaven at Yellow River Park. The Yellow River Park Trail is around three miles long, and it stretches alongside scenic riverbeds, a forest of greenery and a waterfall.
27. Atlanta Botanical Garden
By far one of the most popular Atlanta attractions, this 30-acre outdoor oasis boasts stunning floral arrangements, displays and exhibitions. See rare plant species on a magical stroll through the Canopy Walk, or grab a bite to eat near the Edible Garden.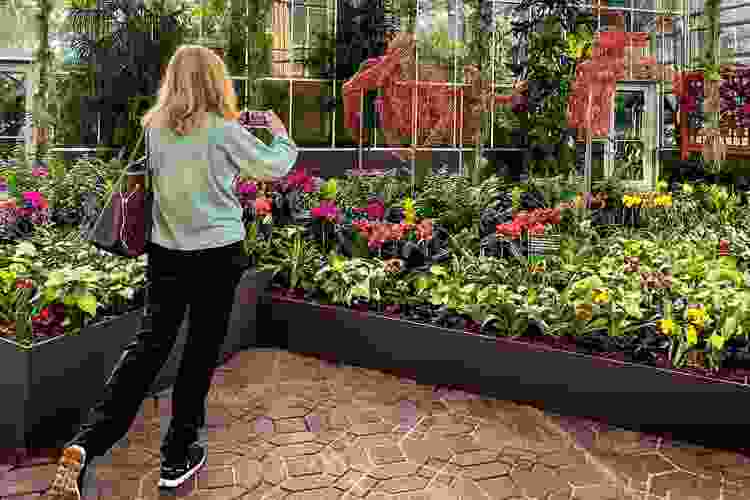 28. Truist Park
For social things to do in Atlanta, enjoy the lively atmosphere of Truist Park, home to various restaurants and bars. If you visit on an Atlanta Braves game day, you're in for a joyous, electrified crowd!
29. Stone Mountain Park
Lace up your hiking boots for a day of exercise with incredibly rewarding views. Not the hiking type? You can still enjoy mountain top views with a luxurious ride on the Summit Skyride or on the train that surrounds Stone Mountain.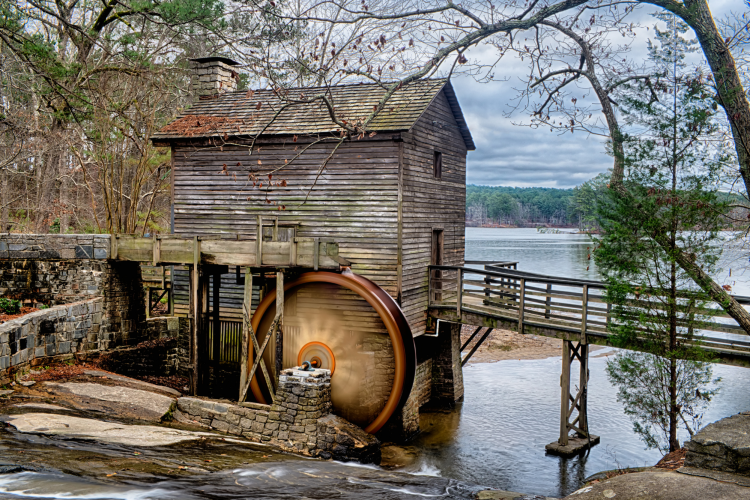 30. Biplane Tour
If you really want to see all of Atlanta, gear up and hop into a biplane for an aerial tour of the city. If you are looking for things to do in Atlanta for couples, the company BiplaneRidesOverAtlanta.com offers romantic sunset flights, where you'll experience the stunning colors of the setting sun over the city lights.
Top-Rated Cooking Classes in Atlanta
Master the art of gourmet cuisine taught by Atlanta's best chefs.
31. Six Flags Over Georgia
Located just outside of Atlanta, Six Flags amusement park is a spot you simply can't not enjoy. Strap into one of their several daredevil coasters and let all of your worries whoosh away as you soar across the park. Enjoy tasty snacks, a variety of live shows and even the Hurricane Harbor water park.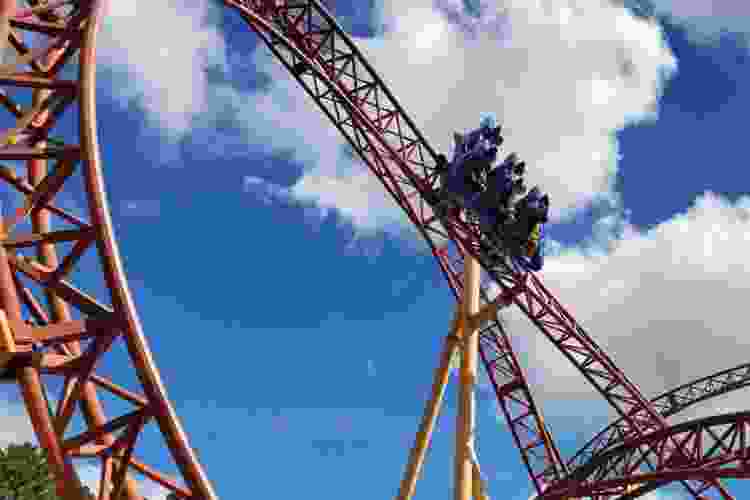 32. Kayak in the Chattahoochee River
It's locally known that a favorite thing to do in Atlanta is "shoot the Hooch," which is just a fun way to say ride down the famous Chattahoochee River. Hop into a kayak and enjoy a scenic, relaxing float on an ancient body of water.
33. Zoo Atlanta
With a ticket purchase to Zoo Atlanta, you'll get to see over 200 animal species while supporting wildlife conservation, protection and education. Attend educational presentations or experience a once-in-a-lifetime encounter with a rhinoceros or a giant panda! Tickets are cheaper on weekdays, but they're always under $30.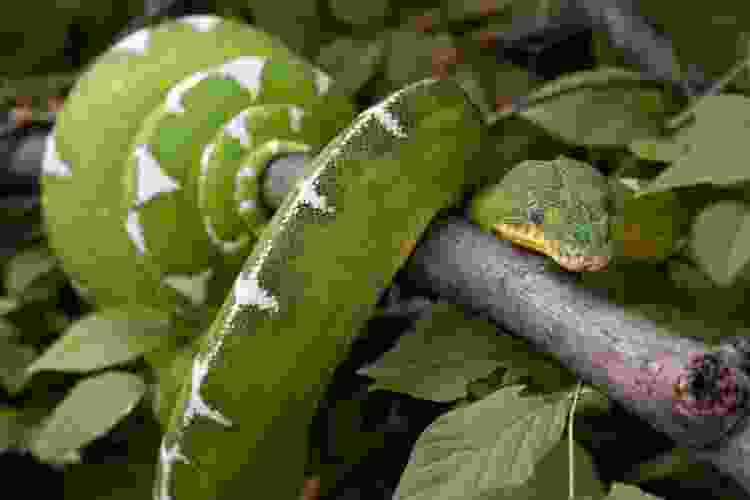 Museums in Atlanta
34. Atlanta Monetary Museum
Money on your mind? Head to Peachtree street for a free, self-guided tour of the Monetary Museum. With interactive exhibits, learn about how the Federal Reserve plays a role in the economy and the history of how money is made.
35. The Jimmy Carter Presidential Library and Museum
Whether you're a history fanatic or not, the experiences at the Jimmy Carter Presidential Library and Museum are bound to be some of the most fulfilling and inspiring things to do in Atlanta. Learn about Jimmy Carter's legacy and impact on our country or attend events with renowned speakers and authors who share important messages for our nation's future.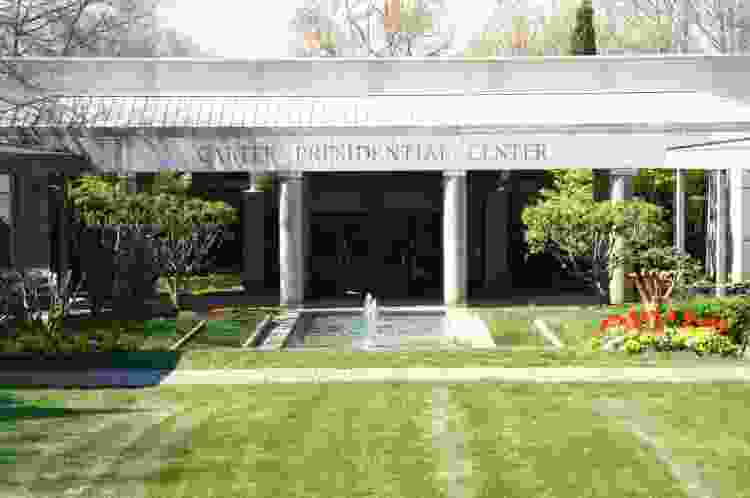 36. David J. Sencer CDC Museum
For educational things to do in Atlanta, a visit to the CDC headquarters is a great option. There are guided group tours, self-guided tours and plenty of exhibitions.
37. SCAD FASH Museum of Fashion and Film
Step into the funky world of fashion appreciation at the SCAD FASH museum. General admission tickets are just $10, and with them, you'll be able to wander around the museum's many exhibits that celebrate fashion, film, costumes, art and culture.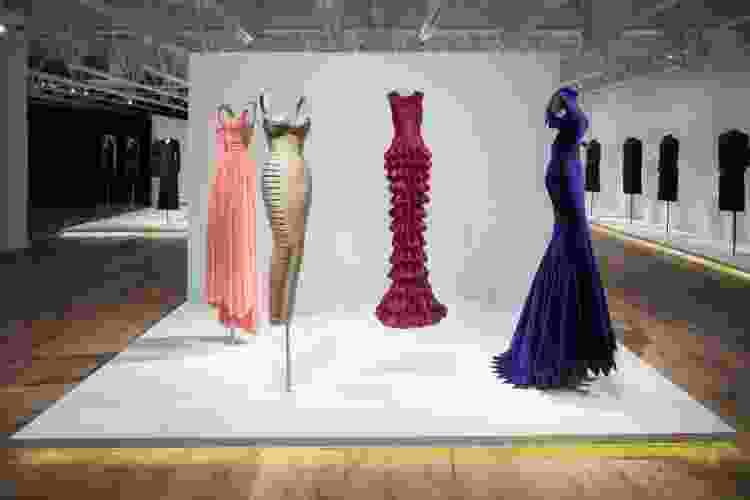 38. Marietta Fire Museum
This free museum in Atlanta features antique artifacts, including firefighting tools, helmets and more dating back to the 1850s. Learn about how a fire house runs and the history of the area!
Book a Top Private Chef in Atlanta
Indulge in the finest fare Atlanta has to offer. Book a five-star private chef experience starting at $59/person.
39. National Center for Civil and Human Rights
Stop into the National Center for Civil and Human Rights for an inspiring experience. Through interactive exhibits, you'll learn about some of the most impactful human rights movements in history and how they influence current civil and human rights movements today.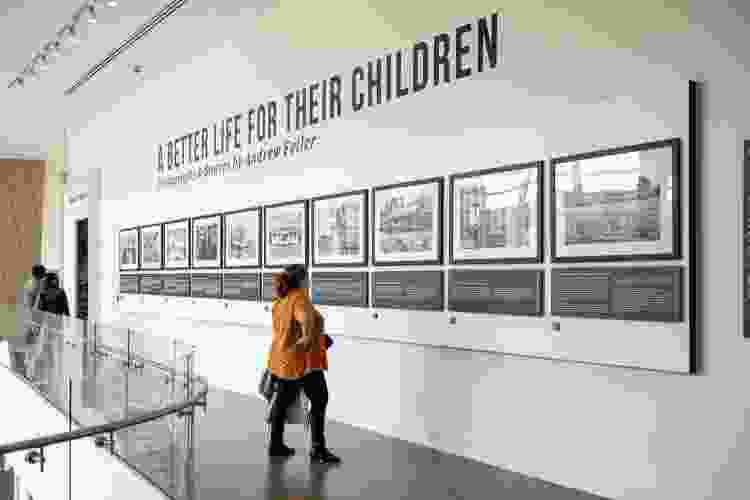 40. Delta Flight Museum
Soar through aviation history at the Delta Flight Museum. See some of the oldest planes ever made, learn how they all work, and even enjoy a high-tech interactive flight simulator.
41. World of Coca-Cola
Immerse yourself in the past, present and future of the world's most famous beverage brand. Learn about how Coca-Cola is made and the company's history, and sample over 100 tastings of Coca-Cola beverages from around the world.
42. Center for Puppetry Arts
Tap into your inner child and experience the joy of witnessing famous puppets in person, including Kermit the Frog and Oscar the Grouch. Laugh and learn something new at one of the many interactive workshops offered, or plan ahead and attend a puppet show.
Fun Free Things to Do in Atlanta
43. Kennesaw Mountain
At over 1,800 feet, the summit of Kennesaw Mountain is the highest point in the metropolitan Atlanta area. It's also a national battlefield. Hike up this historical site for good exercise and great views.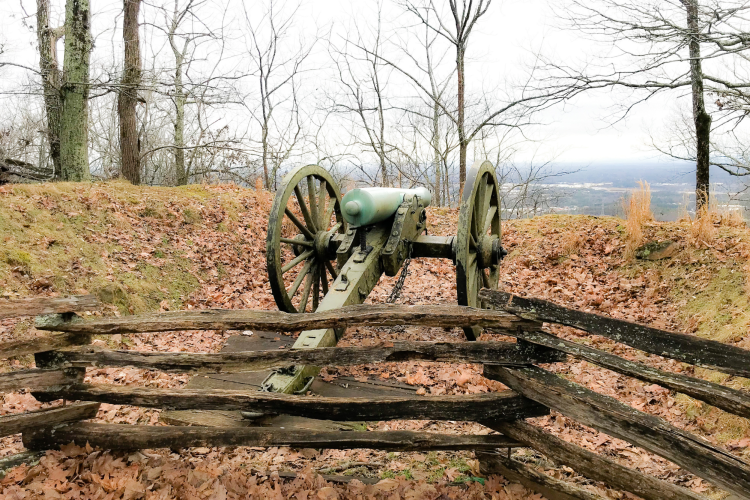 44. Chick-fil-A College Football Hall of Fame
For all football fans who don't know what to do in Atlanta, taking a tour through this football hall of fame could be a perfect way to spend your day. Learn coveted facts about your favorite team, immerse yourself in a real-time quarterback simulation or kick a field goal on the 45-yard playing field.
45. Martin Luther King, Jr. National Historical Park
Honor the late Martin Luther King, Jr. with a visit to his childhood home. This cherished historical site preserves and celebrates Mr. King's profound legacy, and when you visit, you're bound to learn something new about the man who will always be a legendary part of history.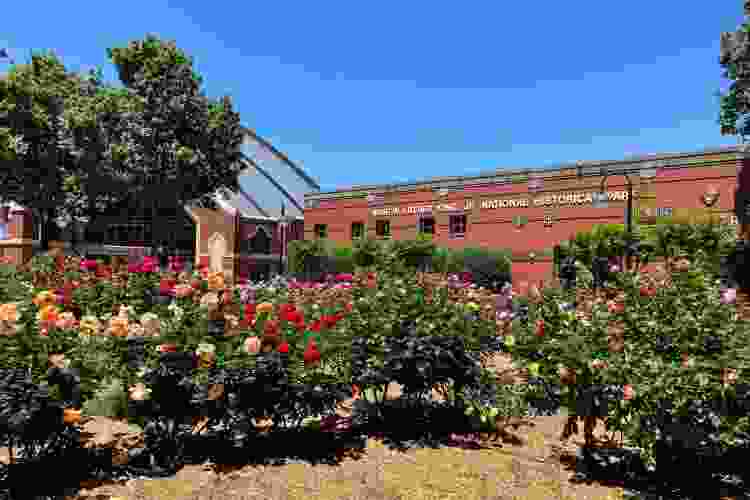 46. Piedmont Park
Enjoy the warm Atlanta climate with a scenic stroll around Piedmont Park. Stop by the Atlanta Botanical Garden or admire the serenity of Lake Clara Meer.
Top-Rated Cooking Classes in Atlanta
Master the art of gourmet cuisine taught by Atlanta's best chefs.
47. Tiny Doors
What's a better way to spend your day than with an adventurous scavenger hunt? Tiny Doors ATL is an innovative, interactive art installation throughout Atlanta. Keep your eyes peeled for tiny, seven-inch, colorful numbered doors around the city that are part of an educational, super unique experience. Visit the Tiny Doors ATL website for a guid to the journey!
48. Castleberry Hill Art Stroll
Held on the second Friday of every month, this self-guided tour will take you through all of Atlanta's impressive street art, including murals, sculptures and art galleries.
49. Cascade Springs Nature Tour
The Cascade Springs Nature Preserve Trail is less than two miles long, but boasts awesome nature views, including a natural waterfall!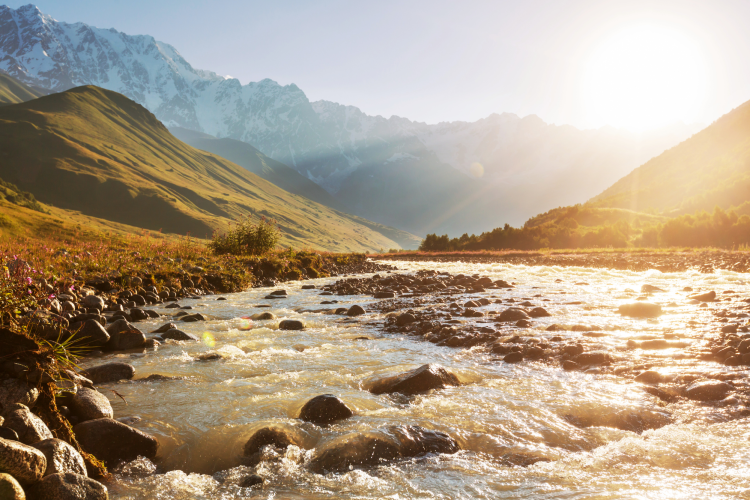 50. The Governor's Mansion Tour
Tour the sprawling grounds of the Governor's Mansion, which include over 18 acres, 30 rooms and more than 50 years of history.

Join 200,000+ Culinary Enthusiasts
Exclusive deals, recipes, cookbooks, and our best tips for home cooks — free and straight to your inbox. PLUS: 500 Rewards Points.
There are tons of unique experiences, history, great food and things to do in Atlanta to make lifelong memories. When you're searching for things to do in Atlanta, GA, any of the activities listed above will be worth your while. You're bound to fall in love with all that this cultural hotspot has to offer.
For even more fun things to do in Atlanta and beyond, check out other experiences happening at Cozymeal.