21 Best Wines for Thanksgiving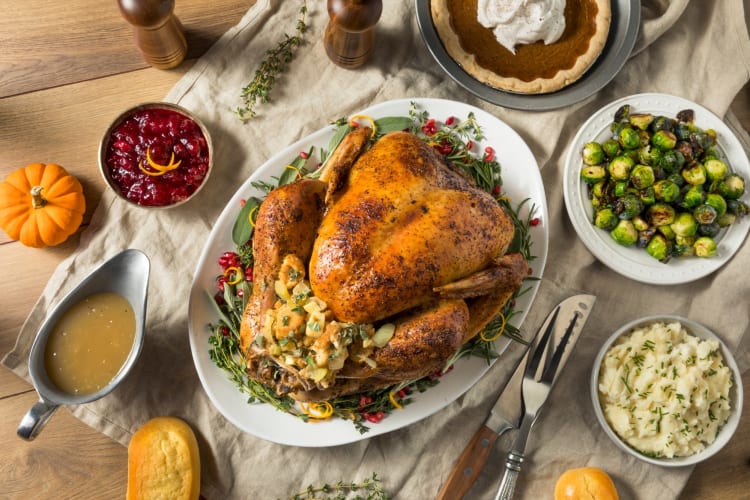 Planning your holiday menus should always include options for the best wine for Thanksgiving. It's as crucial as the food you create. After all, Thanksgiving is an occasion to share your gratitude for those who are most important to you. So when you raise your glasses to toast the spirit of togetherness, make sure you have the best wine for Thanksgiving on hand to fill them!
With so many different dishes on the table, how do you choose the best wine for Thanksgiving dinner? Do you choose a varietal that pairs better with meat entrées or vegetable dishes? And of course, there are desserts to consider.
It doesn't have to be difficult. Whether you're bringing a gift bottle to friends or family, or a host hoping to please a crowd of your own, there's bound to be a clear winner that suits the occasion.
Jump to Section
How to Choose the Best Wine for Thanksgiving
When choosing the best wine for Thanksgiving dinner, it's important to consider the menu. An exciting label may sell you on a bottle once you're in the store, but a vegan meal will have different considerations than a traditional turkey feast when it comes to bouquet and body. And dinner wines can vary from dessert wines; it's best to have different types of wine ready for pouring.
If you're looking for a bit of guidance on flavors and varietals, you can learn how to taste wine with live virtual wine tastings ahead of your shopping to get a better sense of your options. If you're eager to track down the perfect bottle now, the list below will give you a great start on choosing the best wine for Thanksgiving.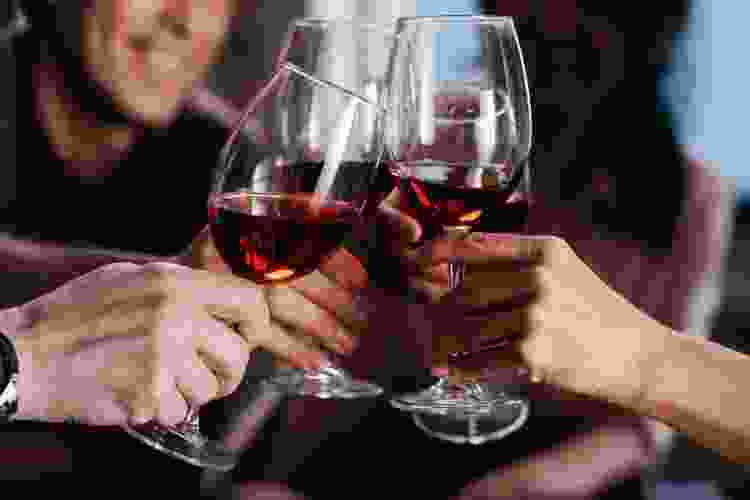 Book a Live Virtual Wine Tasting Now

Indulge in all things wine with the best chefs and sommeliers in the industry. Virtual wine tastings bring a taste of the vineyard home.

Book Now
Best Red Wines for Thanksgiving
Meiomi Pinot Noir
The seasonal notes that come through in a pinot noir provide an ideal autumn bouquet, making it one of the best red wines for Thanksgiving. The cultured blend of cherry, berry and woodsy tobacco flavors in this bottle make it a perfect pinot to serve with your traditional turkey dinner.
Jadot Beaujolais Villages, 2019
The selection of the best red wines for Thanksgiving should include this fun, juicy red. It's a joyful bottle that works well with everything from cranberry sauce to asparagus. A true crowd-pleaser, no matter your menu.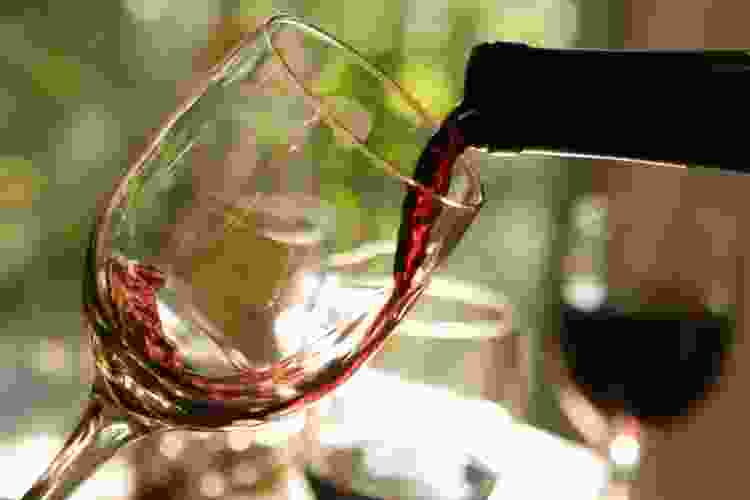 7 Deadly Zins Zinfandel, 2017
Rich mocha, plum and spiced fruit flavor notes help make this peppy red wine the best wine for Thanksgiving dinner when serving roasted meats. It's great alongside dark or light turkey meat and a wide variety of satisfying sides.
Woodbridge Malbec
When serving darker cuts of turkey or a beef-centered spread, this wine is a wonderful choice. The fruit and vanilla combinations of aromas and flavors in this medium-bodied malbec will make friends with smoked meats like turkey or ham.
Breca Garnacha, 2016
You'll appreciate how well the earthy spice, licorice and kirsch notes in this mellow wine accent the pungent herbs in your Thanksgiving dishes. Rosemary, potatoes and sage stuffing will taste all the better when chased by a glass of this confident red.
Cadence Coda Red Mountain Merlot
This merlot's bouquet includes deep black fruit and sweet spices, ideal complements for richer Thanksgiving flavors. If your dinner includes a less traditional roast beef or brisket main dish, this bottle will make the best wine for Thanksgiving dinner.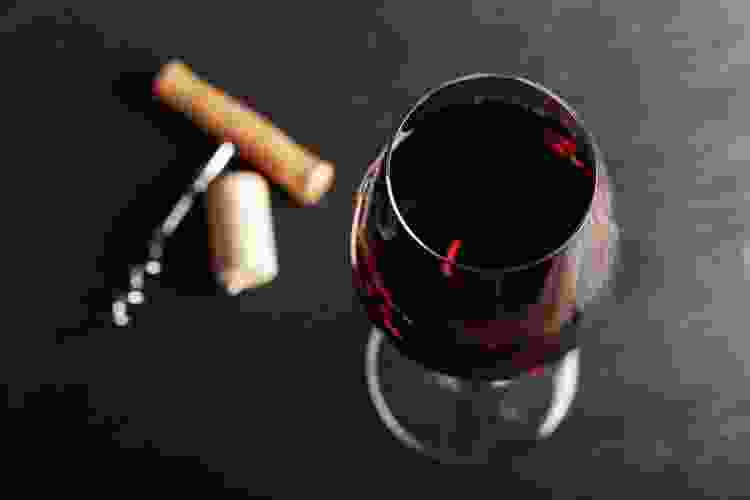 Book a Virtual Wine Tasting Now
Bring the winery home with an unforgettable live virtual wine tasting. Your personal sommelier is standing by.
Best White Wines for Thanksgiving
Rombauer Chardonnay
Lighter versions of this classic white make the best white wine for Thanksgiving when paired with white meats such as turkey breast or baked ham. They also cooperate with the saltier foods that complete an authentic Thanksgiving setting.
Bertrand Cote Des Roses Rosé
A refreshing rosé lets your festive Thanksgiving flavors shine through. A nice fruit-forward bottle like this will make a perfect partner for every dish on the table, from buttery potatoes to savory Brussels sprouts.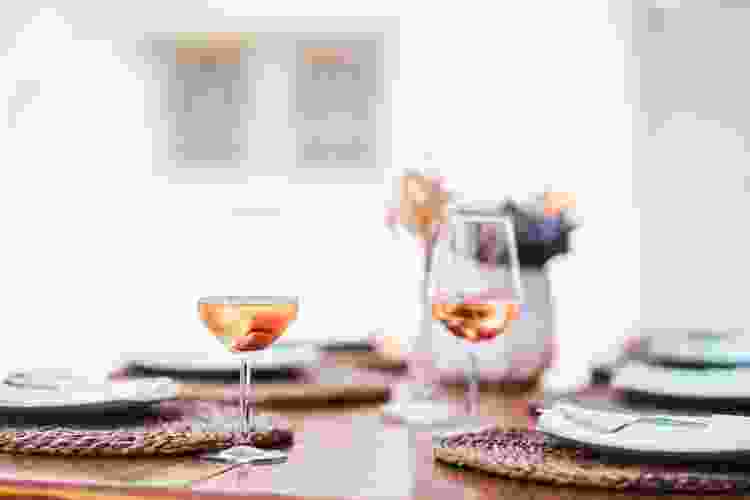 Chateau Ste Michelle Riesling
Its crisp acidity and flavors spark a nostalgic sense of autumn, making riesling a contender for the best wine for traditional Thanksgiving dinners. No flavors are too rich or too complex for this accommodating white, and it shifts effortlessly from dinner to dessert.
Whitehaven Sauvignon Blanc
The tongue lightness and high acidity of a sauv blanc ensure its place on the list of the best wines for Thanksgiving. Whether you're creating a casual meal for a small group or serving a banquet for a larger table, the green and grassy notes like the ones in this bottle will accent lighter meats and green vegetables with ease.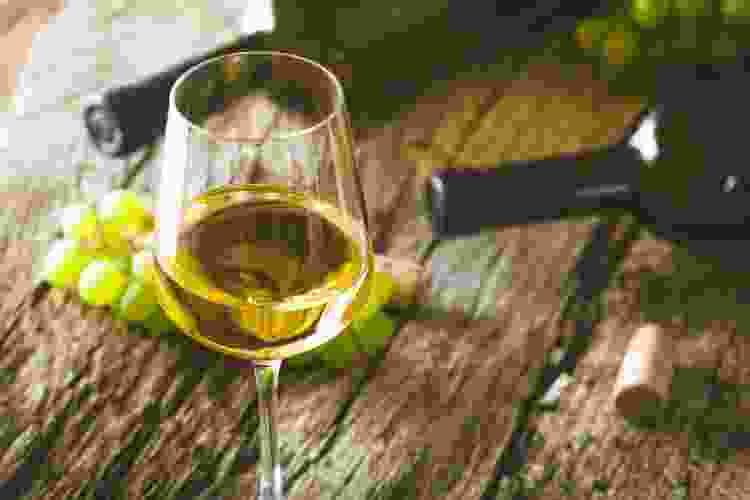 B Lovely Gewurztraminer
This unique white wine has a peppery, spicy profile with notes of absolute sweetness, making it a perfect choice among the best wines for Thanksgiving dinners. Dazzle your guests with a bottle or two and offer extra pumpkin pie for their best attempt at pronouncing the name!
Best Sparkling Wine for Thanksgiving
Veuve Clicquot Demi Sec Champagne
It's not just for New Year's Eve anymore! Few celebrations are complete without Champagne, and Thanksgiving dinner is no exception. The festive fizz and amiable flavors highlight every dish on the table and elevate the sudsy Thanksgiving fun.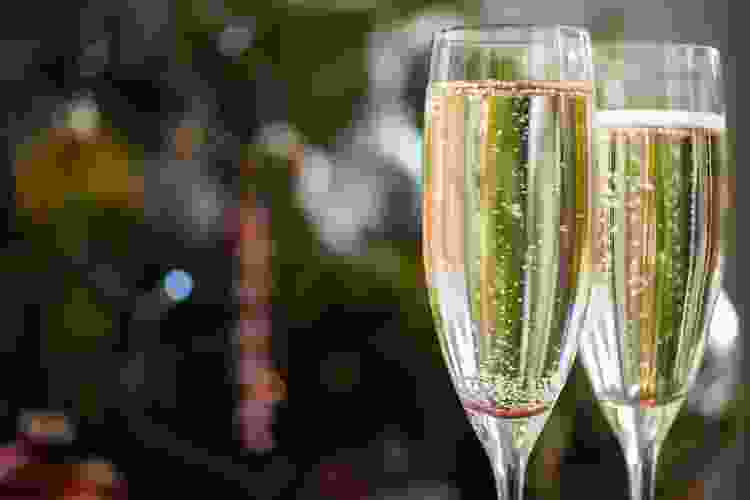 La Marca Prosecco
When choosing the best sparkling wine for Thanksgiving dinner, keep the foamy richness of prosecco in mind. Whether dry or sweet, the flavor profiles are crisp enough to keep up with meats, vegetables and starches, making it versatile enough to play nicely with every dish.
Botticello Dolce Bianco Lambrusco
The sugary froth of this bubbly will turn your traditional Thanksgiving table into a full-blown event. It tends toward the sweeter side, which connects it better to creamier foods like hollandaise sauce and buttery mashed potatoes.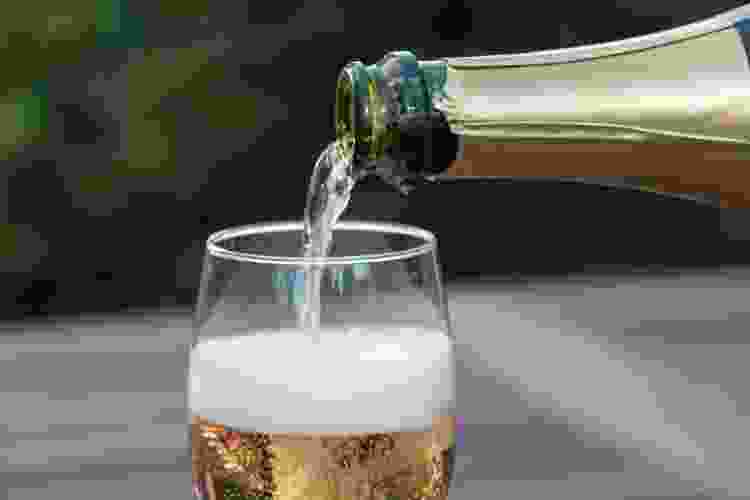 Book a Live Virtual Wine Tasting Now
Indulge in all things wine with the best chefs and sommeliers in the industry. Virtual wine tastings bring a taste of the vineyard home.
Mumm Napa Brut Prestige
Champagne's friendly cousin is available in options ranging from extra-dry to super-sweet, which makes it the best sparkling wine for Thanksgiving when considering versatility. No matter the menu, you'll be sure to find a brut to suit every spread.
Borrasca Brut Cava
Known as the Champagne of Catalan, this Spanish sparkler is a sure-fire hit with your Thanksgiving visitors. Rich with baking spices, citrus and stone fruit notes, it's a sophisticated yet joyful pour to celebrate with.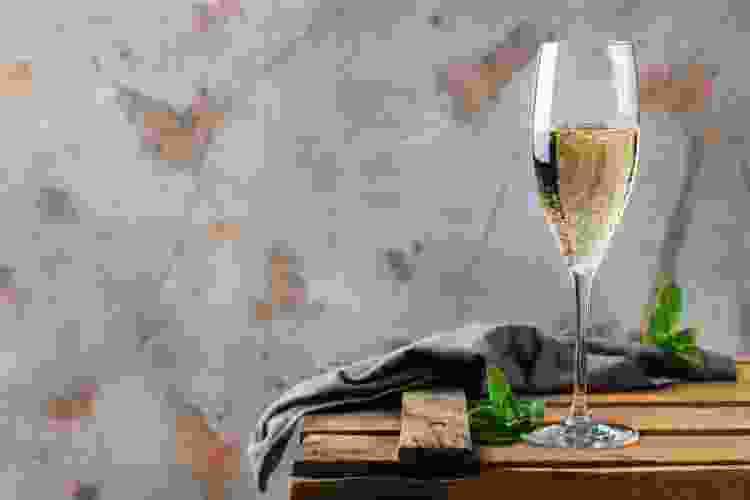 Best Cheap Wine for Thanksgiving
Wintertraum Gluhwein
This bottle presents itself as more of a dessert wine, which makes it perfect for when dinner is finished and the pie is served! The combination of citrus and spices makes this affordable mulled wine a great gift at a family dinner or a fun Friendsgiving and a perfect pour at your own party.
Nero Oro Grillo Appassimento
Sicilian grillo grapes produce a light and zingy white wine that makes one of the best wines for Thanksgiving when cost is a consideration. Citrus, apple and nutty notes mean your guests will taste the delicious magic of both food and wine, no matter what you serve.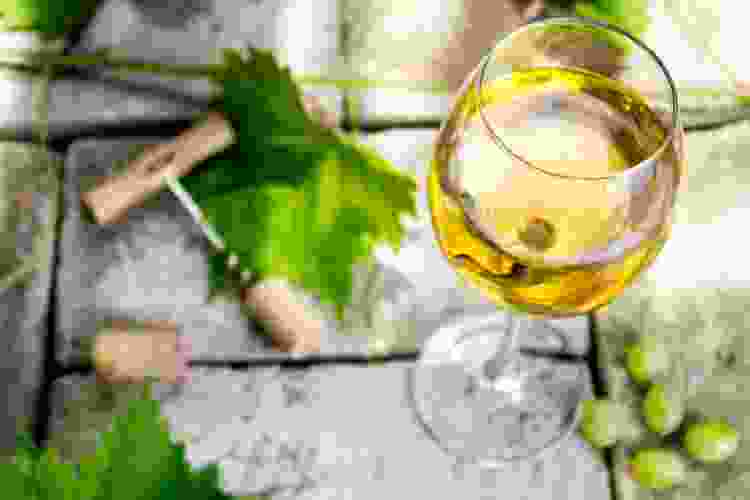 Cupcake Red Velvet
Bring a bottle of this inexpensive red wine to your occasion and you'll have the best cheap wine for Thanksgiving dinners and desserts. With dark berry and red fruit flavors followed up with chocolatey-coconut notes, it's just the rich wine your holiday meal calls for.
Silk & Spice Red Blend
A cost-effective Portuguese wine, this pour offers high-end flavor and body at a price that makes sense. Deep fruit flavors are perfumed with soft vanilla for a red wine that stands out on the best cheap wine for Thanksgiving list.
Gruet Brut
Pick up a few bottles of this sparkling wine that won't break the bank. It carries flavor notes of baked and tropical fruit aromas, supreme for pairing with dinner dishes and classic Thanksgiving dessert selections.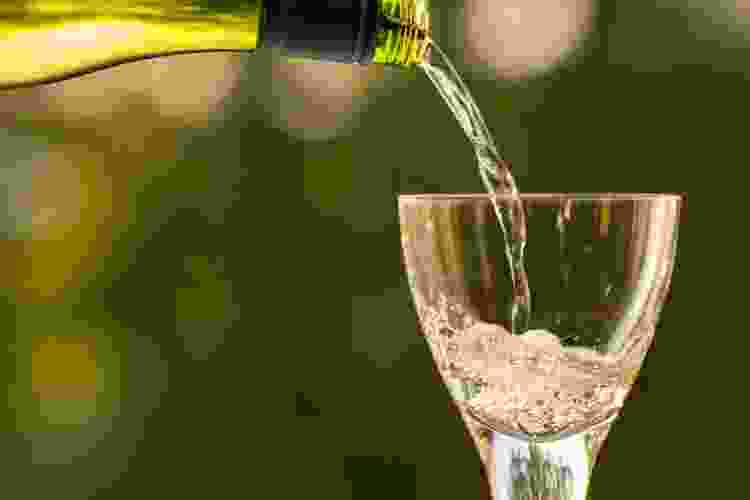 Join 200,000+ Culinary Enthusiasts
Exclusive deals, recipes, cookbooks, and our best tips for home cooks — free and straight to your inbox. PLUS: 500 Rewards Points.
Wine is a Thanksgiving essential. Your options for the best wine for Thanksgiving are as diverse and delicious as the dishes on your menu. It's best to plan ahead to avoid a last-minute rush to the grocery store or wine shop. If you order online, prepare to make your purchase well in advance of the holiday shipping cut-off dates.
And have a few bottles from each category on hand to make sure you have all your bases covered — and to keep from running out! Your guests will be pleasantly surprised at how festive Thanksgiving dinner can be when the right wine choices are on the table.
For even more fun ways to celebrate your favorite holiday, check out other experiences happening on Cozymeal.