The Best Pinot Noir Food Pairings to Transform Your Table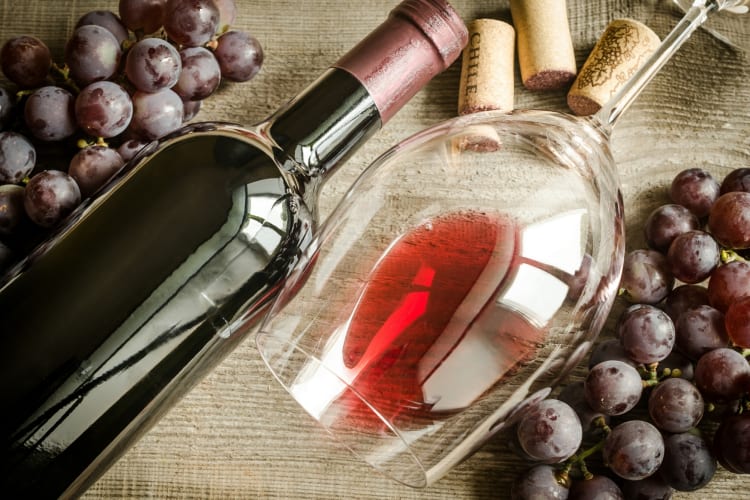 There's a genuine magic to creating pinot noir food pairings that bring about a harmonious balance between food and wine. The interplay of sweet, salty, acidic and umami tastes can transform an ordinary meal into a culinary celebration.
Which pinot noir cheese pairing will dazzle your guests at your next get-together? What meats will elevate your pinot noir food pairing for an entrée from satisfactory to spectacular?
We've created an easy guide to foolproof pinot noir food pairings that will transform your humble table into a veritable banquet every time.
Jump to Section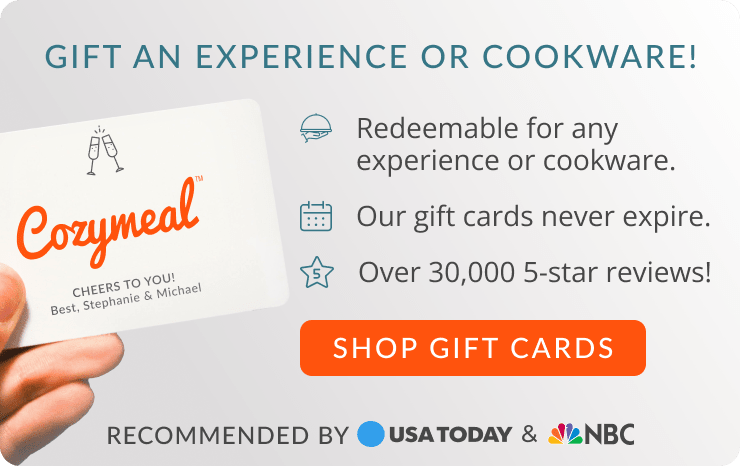 7 Best Charcuterie Pinot Noir Pairings
Charcuterie is a classic component of food and wine pairings, often featured in hands-on or virtual wine tastings. The deeper flavors and textures of rich, salty cuts of meat are perfect pinot noir food pairings with a lighter-bodied varietal, such as a Burgundy. Think savory salami, prosciutto and smoked ham. Their smokiness and soft fatty profiles are highlighted wonderfully by the playful zing of a fruity bottle with jammy plum, cherry and berry notes. Our favorite picks include:
Salami
Prosciutto
Smoked ham
Speck
Pâté
Terrine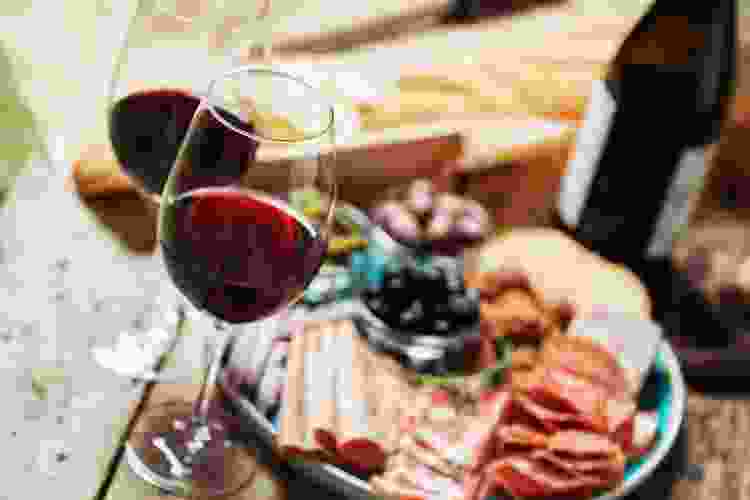 Book a Live Virtual Wine Tasting Now

Indulge in all things wine with the best chefs and sommeliers in the industry. Virtual wine tastings bring a taste of the vineyard home.

Book Now
6 Cheese Pinot Noir Pairings
Wine and cheese is a timeless combination that brings an air of sophistication to even the simplest of occasions. You'll be pairing the best cheese with pinot noir on your serving tray if you go with soft, luxurious selections such as Gruyère, Camembert and brie. It also goes nicely with a wash-rind cheese such as taleggio.
You'll find the acidity of a softer bottle with fruity notes a pleasant foil to the creaminess of the cheese. Serve with fresh green grapes and elegant crackers or toast points for spreading to add an extra-special touch. If you need a little more guidance here, virtual wine and cheese tastings can help you plan the ultimate pairings to elevate any special soirée.
Our top picks include:
Gruyère
Camembert
Brie
Taleggio
Comté
Gouda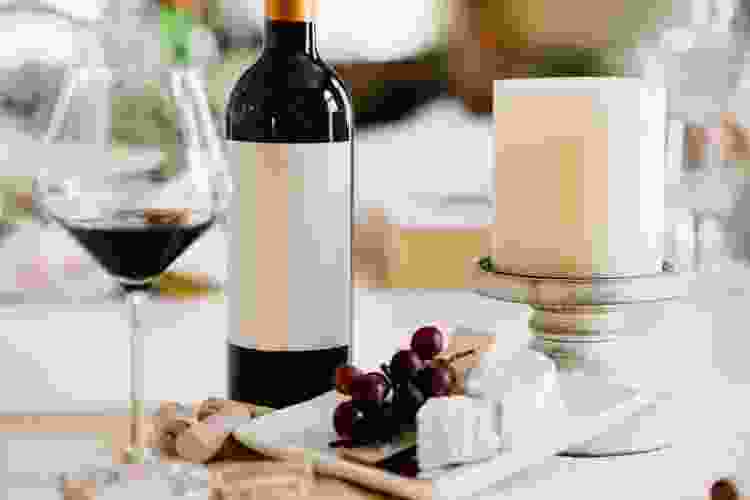 7 Best Meat Pinot Noir Pairings
The versatility of pinot noir, and the variations of this type of wine, make it a suitable partner for meats of all kinds. Plan pinot noir pairing for poultry in terms of color; lighter selections such as roasted chicken and turkey play well with a white pinot noir, while darker selections like duck and other fowl call for a medium-bodied red.
The fruits and spices of a lighter red make a lovely partnership with leaner cuts of steak such as filet, which is something to keep in mind when selecting the best wine with steak. A more aromatic pinot noir with a medium tannin content and a bit of tang will pair nicely with hearty pork cuts such as tenderloins or chops. You can't really go wrong, but for a jumping-off point, some of our top picks include:
Filet mignon
Pork chops
Pork tenderloin
Pot roast
Duck breast
Roasted turkey
Roasted chicken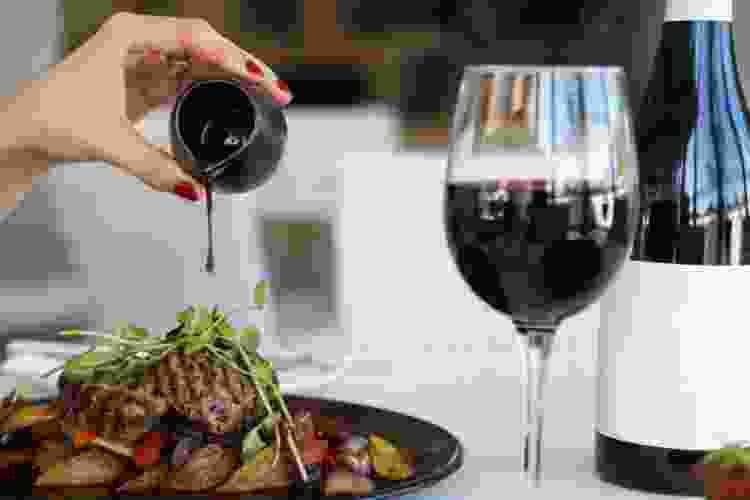 Book a Live Virtual Wine Tasting Now
Indulge in all things wine with the best chefs and sommeliers in the industry. Virtual wine tastings bring a taste of the vineyard home.
7 Best Seafood Pinot Noir Pairings
When creating pinot noir food pairings with fish, remember that bolder versions of a red pinot noir will dial back the forward flavor of fatty choices such as swordfish and tuna. Bold pinot noirs are also a smart wine pairing with salmon.
Likewise, lighter varietals will make a beautiful partnership when paired with flaky white fish with softer flavors such as cod, as well as shellfish, crab and lobster.
Summing up out top recommendations, you can't go wrong with:
Swordfish
Tuna
Salmon
Cod
Shellfish
Crab
Lobster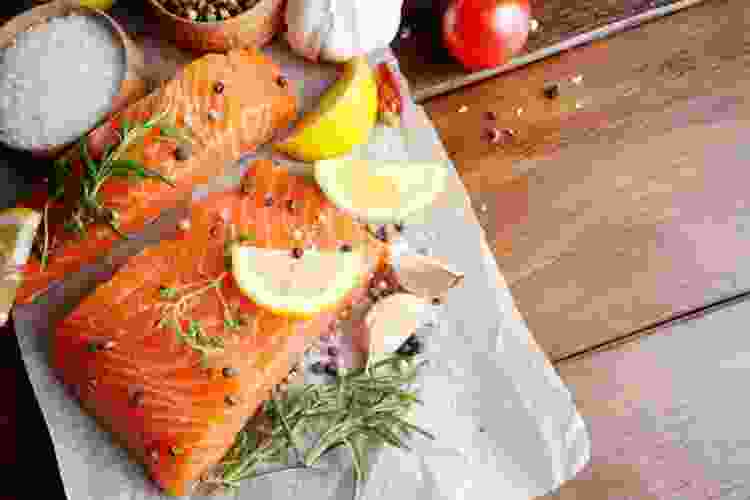 6 Best Vegetable Pinot Noir Pairings
There's a garden of options to choose from when creating a pinot noir pairing with vegetable dishes.
Pinots with cherry or strawberry notes go well with dense green vegetables like broccoli, kale and caramelized Brussels sprouts, as well as grilled beets and other root vegetables. Pepper your dishes with sundried tomatoes for extra kick.
And a pinot noir with bright acidity such as a Burgundy will make sweet culinary music with sautéed mushrooms every time.
Broccoli
Kale
Brussels sprouts
Beets
Root vegetables
Mushrooms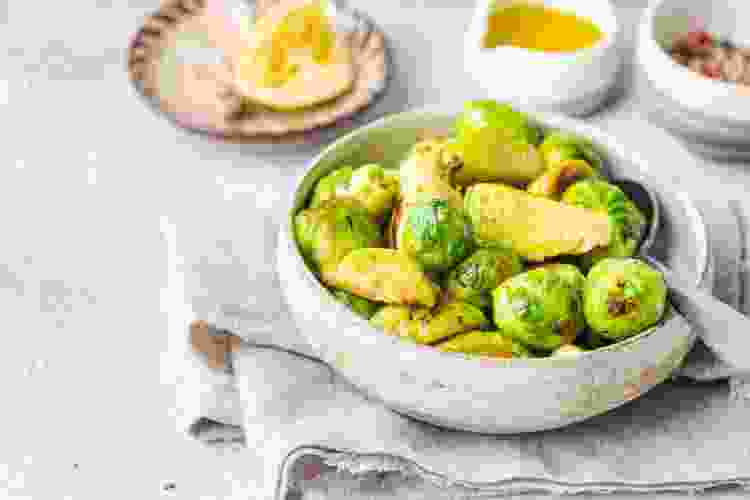 3 Best Fruit Pinot Noir Pairings
When choosing fruits to serve with a pinot noir pairing, the simple pleasures provided by berries, cherries and sliced apples make these your go-to selections. The peppery spice of a red pinot will snuggle up to the crisp sweetness of the fruit to create divine culinary harmony.
Berries
Cherries
Sliced apple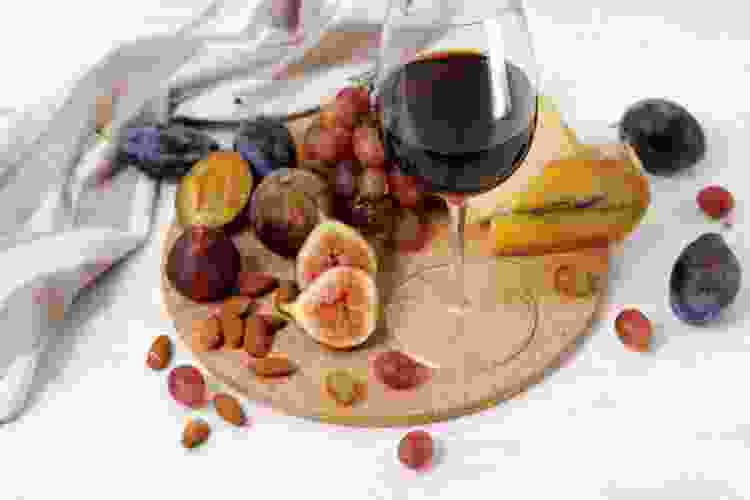 5 Best Dessert Pinot Noir Pairings
What pairs with pinot noir better than dessert? Rich, decadent dishes with complex tastes are your best choices when creating romance between pinot noir and sweets.
You can't go wrong with deep, dark chocolate desserts like gooey brownies, a heavenly mousse or a super-moist black magic cake. For something a bit lighter, try chocolate-covered fruits such as strawberries and pineapple slices. These all make a smashing pinot noir pairing for a bottle with currant or raspberry flavor notes. Our top dessert picks include:
Dark chocolate
Brownies
Black magic cake
Chocolate mousse
Chocolate-covered fruit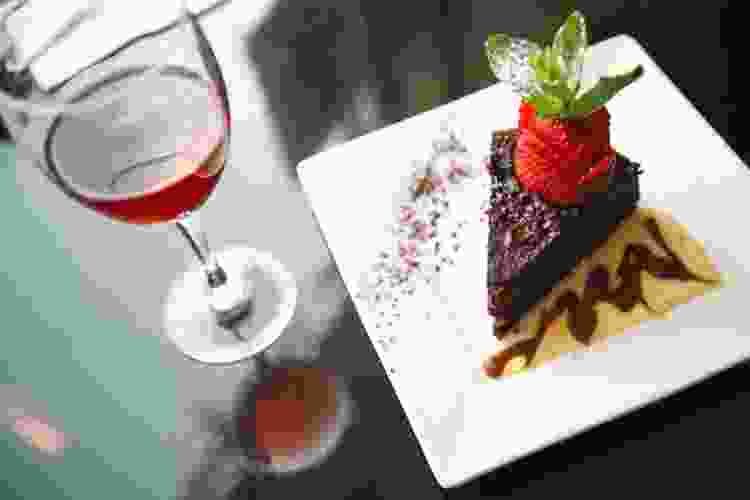 Join 200,000+ Culinary Enthusiasts
Exclusive deals, recipes, cookbooks, and our best tips for home cooks — free and straight to your inbox. PLUS: 500 Rewards Points.
Whether you're planning a multi-course meal or just throwing together a few small bites for an evening snack, there's a world of delicious pinot noir food pairings for you to explore.
And don't be afraid to wander off the beaten path and experiment with some pinot noir food pairings of your own. With so many varieties to sample, you're sure to experience a unique foodie adventure every time. You just might discover the next great pinot noir food pairing the culinary world has been waiting for!
For even more insight into gourmet wine pairings, check out other experiences happening on Cozymeal.