Gourmet Guide to Lamb and Wine Pairings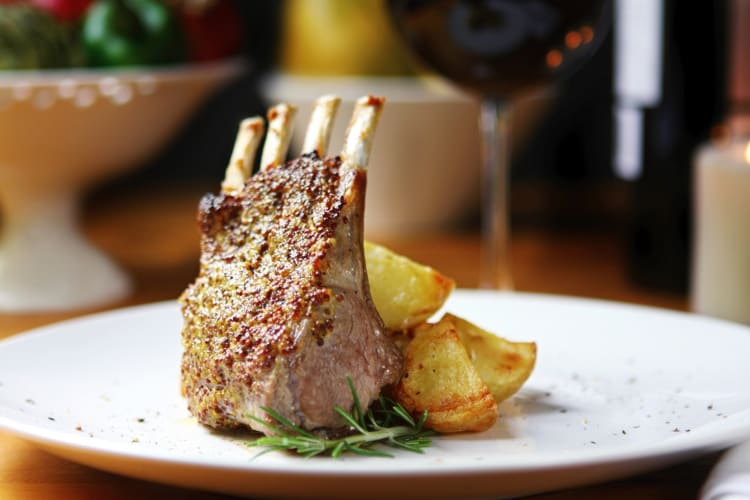 A perfect lamb and wine pairing can make a special dinner sing.
Generally, the best wine pairings for lamb are found in red wines. Lamb, served year round in both fine restaurants and home kitchens, comes from the meat of a sheep less than one year old. Because lamb is a mild meat, an improper wine pairing could overpower the meat and sour your dinner experience.
But what is the best wine with lamb? In this post, you'll learn about the best lamb and wine pairings for various preparations of lamb, from shoulder to shank.
Jump to Section
Best Wine for Lamb Chops
Learning the best food and wine pairings for different meats (like lamb) can be intimidating, whether you're embarking on your own journey of experimentation or following along in a virtual wine tasting. The best lamb and wine pairings depend on how the lamb is prepared; decide how to prepare the lamb, then decide on a wine.
A lamb chop is usually prepared with hearty vegetables or sauces. Because of these rich flavors, the best wine to pair with lamb chops are medium- and full-bodied red wines, like a medium-bodied Chianti or a full-bodied cabernet sauvignon. Red wine blends from the Rhône valley in France, like the 2016 Lirac Domaine du Clos de Sixte, are also a popular choice to pair with lamb chops.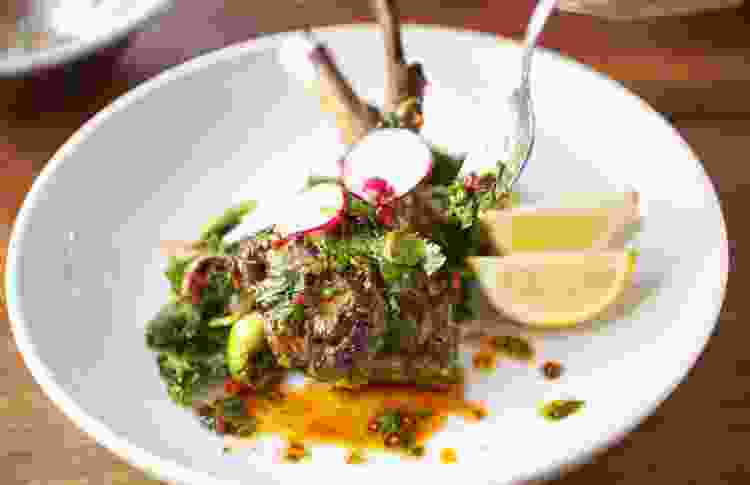 Book a Live Virtual Wine Tasting Now

Indulge in all things wine with the best chefs and sommeliers in the industry. Virtual wine tastings bring a taste of the vineyard home.

Book Now
Best Wine for Spring Lamb
Spring lamb has a delicate flavor and is usually prepared pink. This tender meat requires a pairing with more subtle types of wine.
For a spring lamb and wine pairing that doesn't overpower, try a pinot noir, which will provide freshness and balance to the meal. Dry rosé, particularly one that has aged a few years, is also a pairing option if you prefer a lighter wine.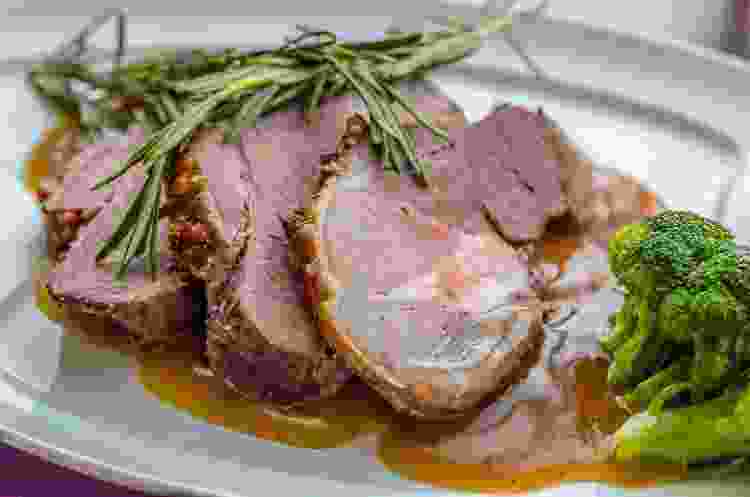 Best Wine for Leg of Lamb
There are a couple of leg of lamb and wine pairings, depending on how you prepare the leg. For roasted leg of lamb, pair with a pinot noir from the same region where the lamb was raised. If you prefer to serve grilled leg of lamb, a malbec such as the 2015 Terrazas de Los Andes Las Compuertas Malbec will compliment the smokiness of the meat.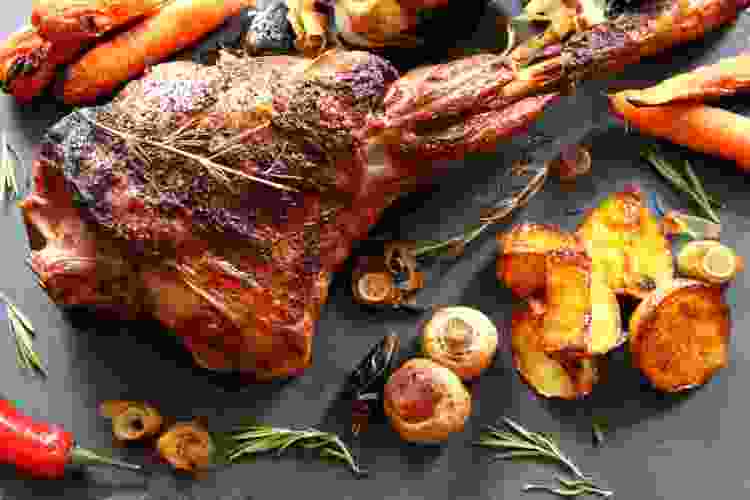 Best Wine for Lamb Shoulder
The pronounced, gamey flavor of a slow-roasted lamb shoulder calls for a balanced wine with its own strong flavor offerings.
For a complementary lamb and wine pairing for lamb shoulder, pick a wine that's a few years old that has an even balance of tannins and acidity. A cabernet sauvignon from the Bordeaux region of France fits the bill. Alternatively, a syrah from the Northern Rhône region in France has a balance of tannins and acidity that will pair well with a lamb shoulder.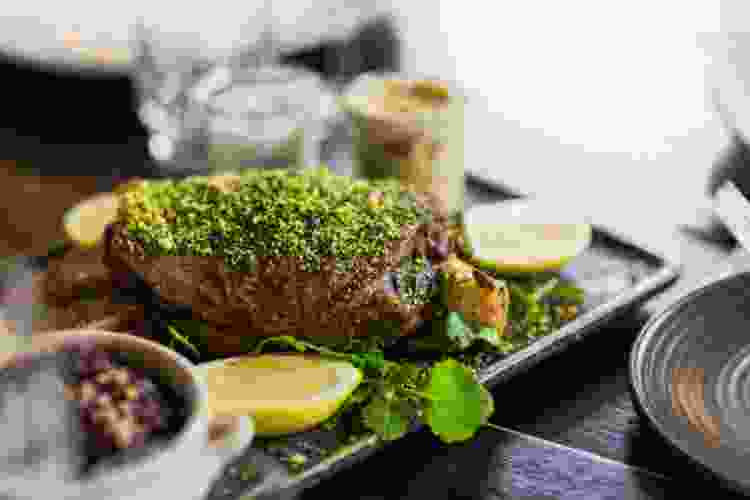 Book a Virtual Wine Tasting Now
Bring the winery home with an unforgettable live virtual wine tasting. Your personal sommelier is standing by.
Best Wine for Lamb Shank
A robust cut like lamb shank, usually braised with plenty of sauce and spices, calls for a syrah blend from the Rhône region of France.
If this lamb and wine pairing is not for you, a classic cabernet sauvignon from California or the Bordeaux region in France would be great choices as well. These hearty wines also pair well with other robust lamb dishes like spicy stews, Moroccan tagines or lamb curries.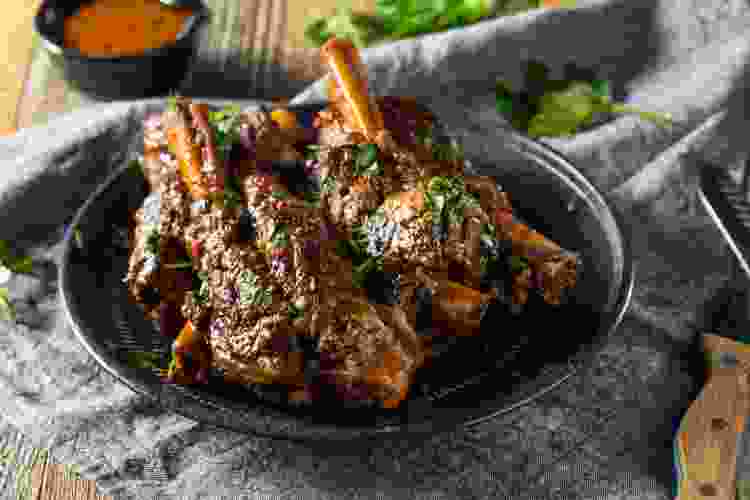 Join 200,000+ Culinary Enthusiasts
Exclusive deals, recipes, cookbooks, and our best tips for home cooks — free and straight to your inbox. PLUS: 500 Rewards Points.
When searching for the perfect lamb and wine pairing, red wines are a guaranteed match. However, how you plan to prepare the lamb influences your wine pairing, so decide how to prepare the lamb before picking a wine.
In general, a more robust preparation (like roasting or grilling) calls for a more robust wine, while a more delicate dish (like spring lamb) requires a more delicate wine. Once all the preparation is complete, remember to sit, relax and enjoy the delicious lamb and wine pairing you've created.
For even more insight into gourmet wine pairings, like the best wine with steak or wine pairings with salmon, check out other experiences happening on Cozymeal.