15 Vegan Thanksgiving Recipes for Your Holiday Table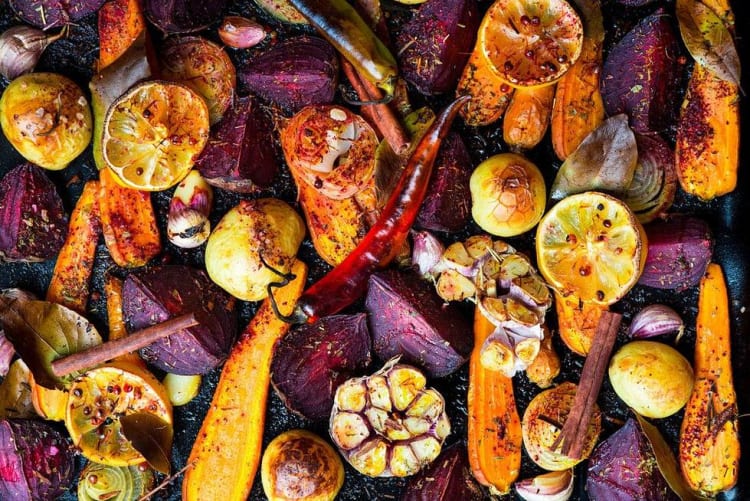 It might seem counterintuitive, but Thanksgiving is actually the perfect time to broaden your collection of vegan recipes. From restriction erupts creativity!
Whether you're having an entirely vegan Thanksgiving, or you're picking and choosing a couple of vegan Thanksgiving recipes to guarantee there's something for everyone, your guests will welcome the change at your table (as long as you flip Tofurky the bird). Make enough for everyone, not just the vegans, because those omnivores are going to be jealous.
Oh, to be a vegan on Thanksgiving! It's easy to be forlorn, but there's hope yet. Yes, you will have an entrée and no, it will not be Tofurky. Yes, you will have dessert and no, it will not be fruit salad.
This year, every guest at your table will have a dish worth giving thanks for. Here are 15 vegan Thanksgiving recipes for your holiday table.
GET UP TO $50 IN COZYMEAL
CASH™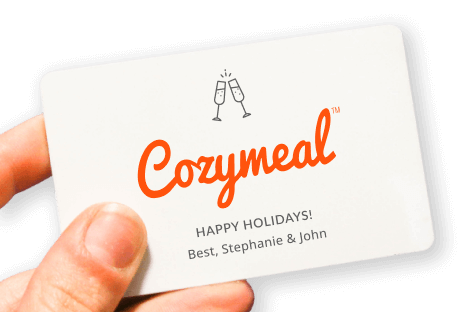 GET UP TO $50 IN COZYMEAL
CASH™
$100 or more, get $10 Cozymeal Cash™
$250 or more, get $25 Cozymeal Cash™
$500 or more, get $50 Cozymeal Cash™
1. Instant Pot Collard Greens
Warm things up with a simple Southern classic made even easier. These Instant Pot collard greens simmer with smoked turkey wing, jalapeños and plenty of garlic to pack punchy flavor in every bite. It makes for a foolproof side dish guaranteed to please your Thanksgiving crowd.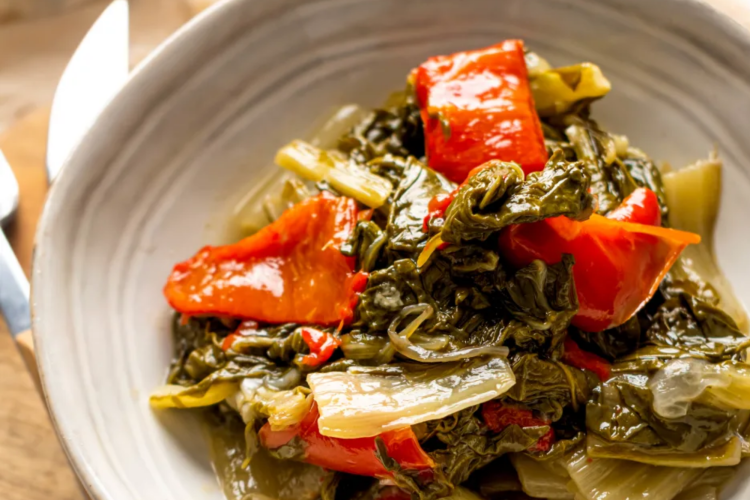 Gourmet Cooking Classes Near You

Take your culinary skills to new levels with guidance from five-star chefs.

Book Now
2. White Bean Kale Salad
Serving a bowl of raw kale to your vegan guests will ensure you catch some serious flak from even the most passive of guests. To make sure that doesn't happen, this vegan Thanksgiving recipe for kale salad with white beans, garlic croutons, and a simple tahini dressing creates a substantial and nutrient-rich flavor profile.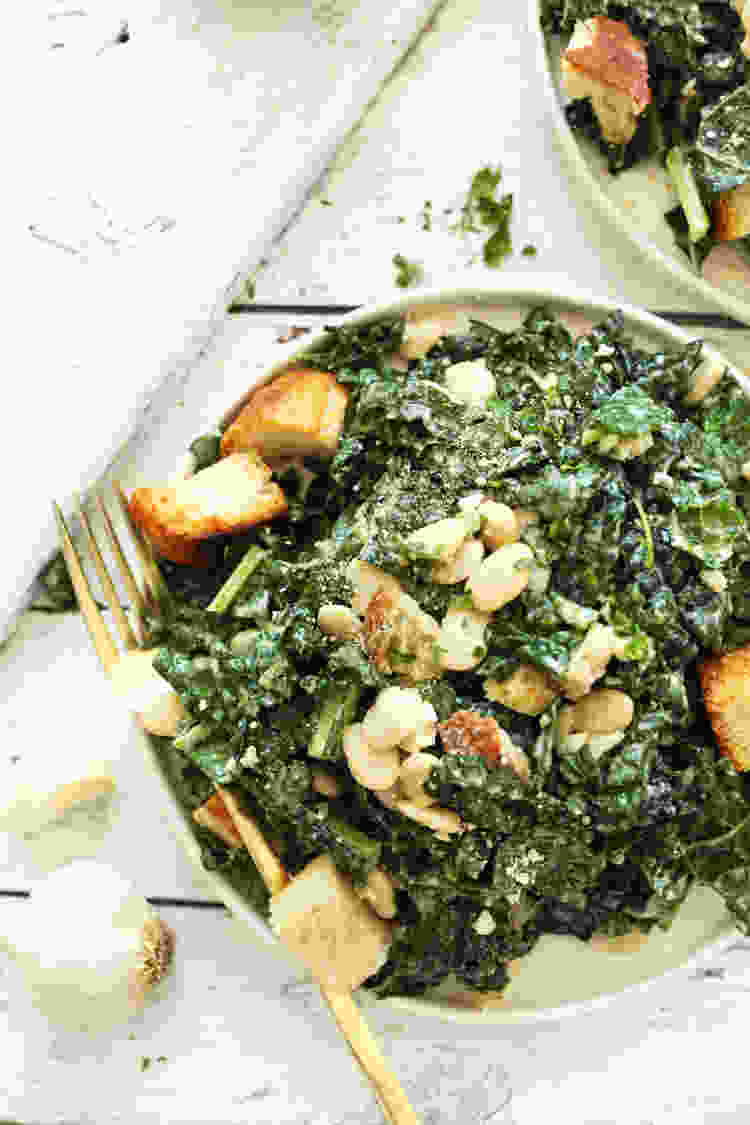 3. Black Bean Sweet Potato Stew
Perfect for cold November weather, this hearty vegan stew is almost filling enough to serve as a main course. Sweet potatoes, olive oil, spices, black beans, and a variety of vegetables stew in a big bowl of cozy that bridges the dietary divide appealing to vegans, meat-eaters, gluten-free-ers, and vegetarians alike.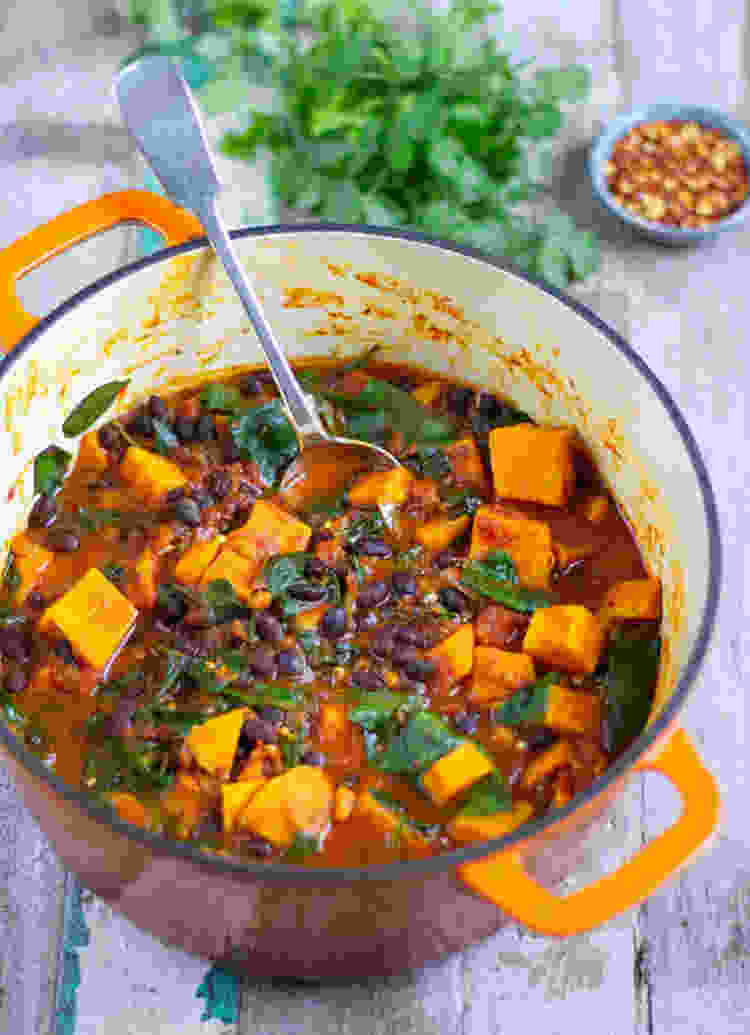 4. Vegan Cornbread
This vegan cornbread is the perfect balance of savory and sweet and rich and light. (Bonus: It pairs amazingly with that black bean sweet potato stew.) Coconut oil adds buttery texture to this vegan Thanksgiving recipe, which also draws on cornmeal, almond milk, apple cider vinegar, and a splash of maple syrup for a touch of sweetness and autumnal flair.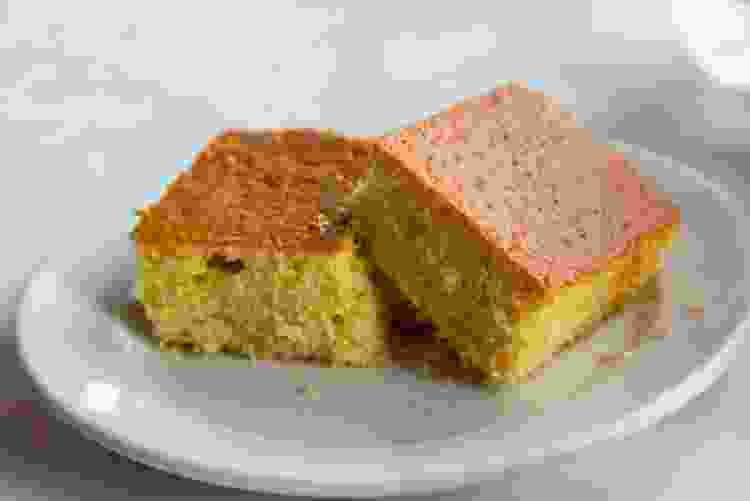 5. Vegan Thanksgiving Stuffing
This vegan recipe for Thanksgiving stuffing is stunningly beautiful and delicious. The classic lineup of butternut squash, shallots, apples, Brussels sprouts, cranberries, walnuts, herbs and (of course) bread all combine to make a colorful, wholesome, hearty take on the Thanksgiving classic.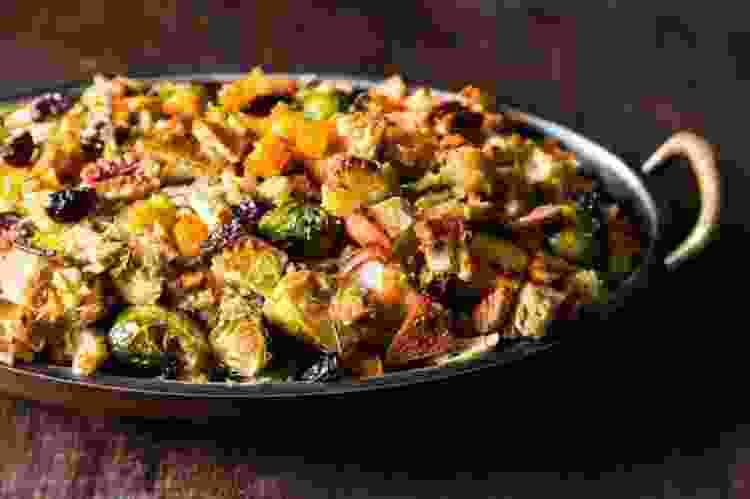 6. Balsamic Roasted Brussels Sprouts
Oven roasting brings out the best in Brussels sprouts. In this vegan Thanksgiving recipe, the oven's heat caramelizes the leaves, turning them lacy and crisp while tenderizing their tough core. And that's just with a basic sprinkling of salt and pepper! Once roasted, toss them with balsamic vinegar to turn them into a showy little number.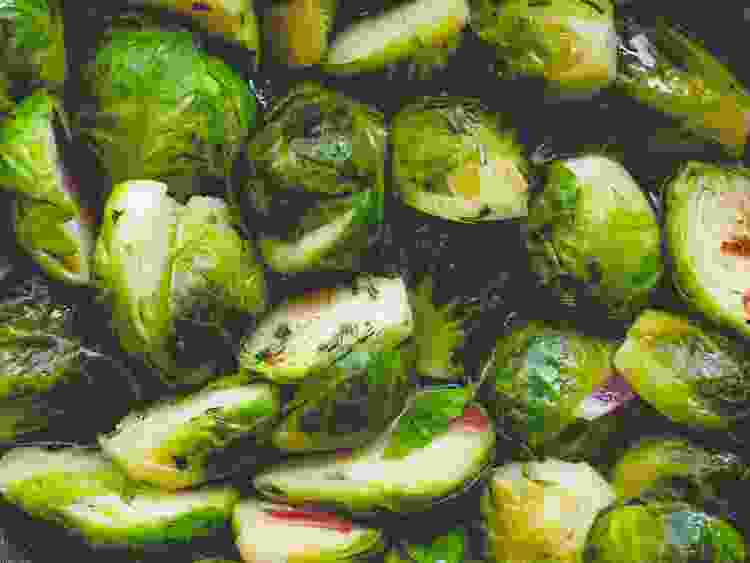 Book an Online Cooking Class Today
Five-star chefs. Step-by-step coaching. Flexible menus. Come see what's cooking in a live online cooking class.
7. Vegan Mashed Potatoes With Roasted Garlic
These tasty vegan mashed potatoes are fluffy, creamy, buttery, and loaded with roasted garlic and chives. All you need is six ingredients and before you know it you'll be staring into a vat of thick, luxurious mashed potatoes with a sweet garlic tone. They are perfect as is, with a giant scoop of vegan butter, or with vegan gravy.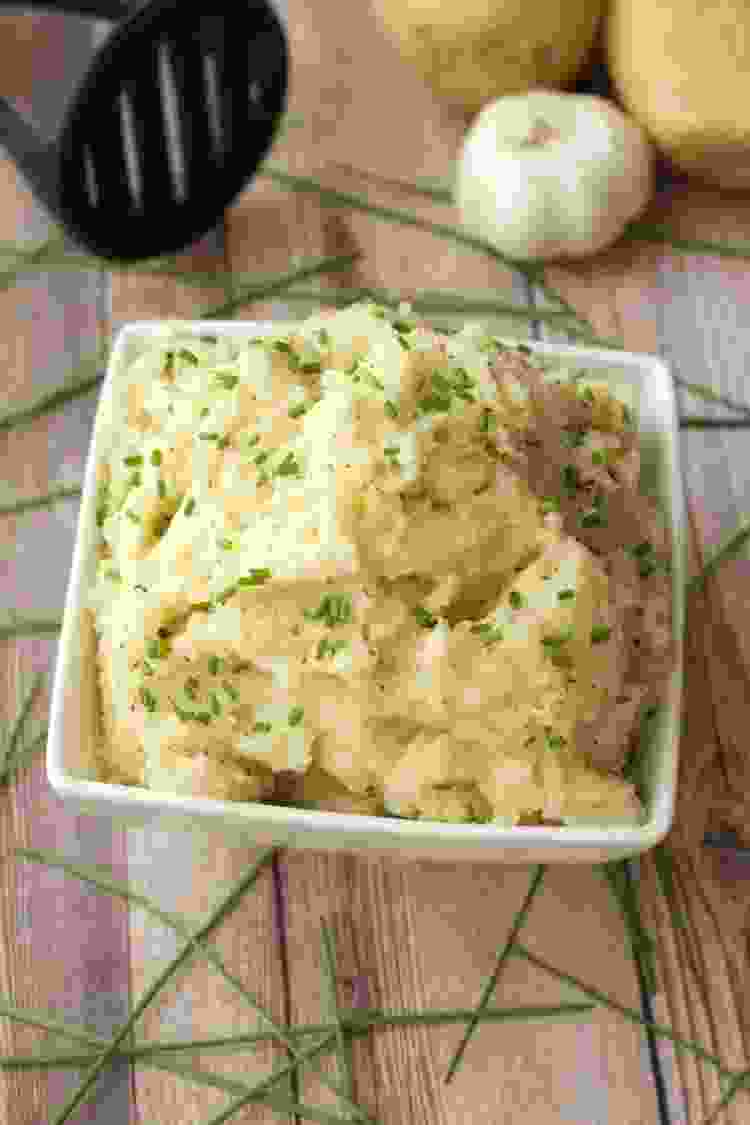 8. Vegan Gravy
This vegan gravy recipe has you covered. Literally. Pour it on mashed potatoes. Pour it on everything! This vegan Thanksgiving recipe for gravy is smooth, savory, has flavor for days, and is ready in minutes. Because you've already got enough on your plate as you start preparing for Thanksgiving.
9. Vegan Green Bean Casserole
Cozy and nostalgic, this vegan Thanksgiving recipe for green bean casserole is simple, creamy, savory, and healthy because veggies are involved, right? No one will be able to resist this vegan green bean casserole baked in a creamy sauce and topped with crispy fried onions, so be sure to make extra for the non-vegans too.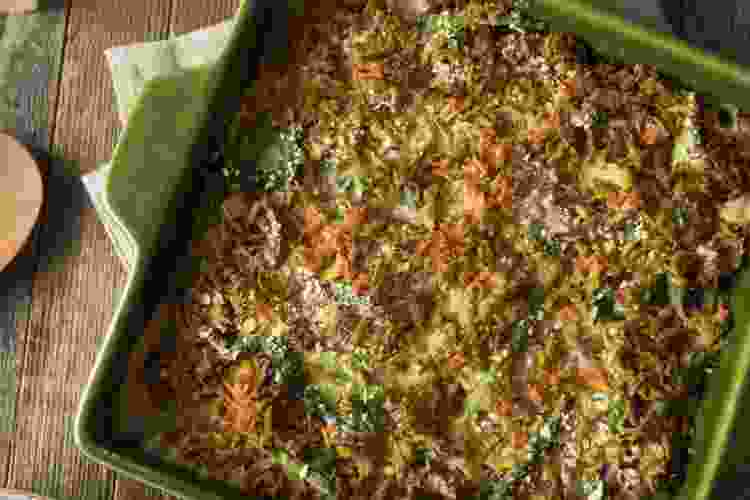 10. Lentil Walnut Apple Loaf
A vegan version of a childhood classic, the lentils and walnuts in this vegan Thanksgiving recipe evoke the dense texture of traditional meatloaf nicely and give it more texture and chew than any meatloaf ever. It also gets a punch of flavor from garlic, onion, and apple, and satisfying crunch from walnuts, carrots, and celery.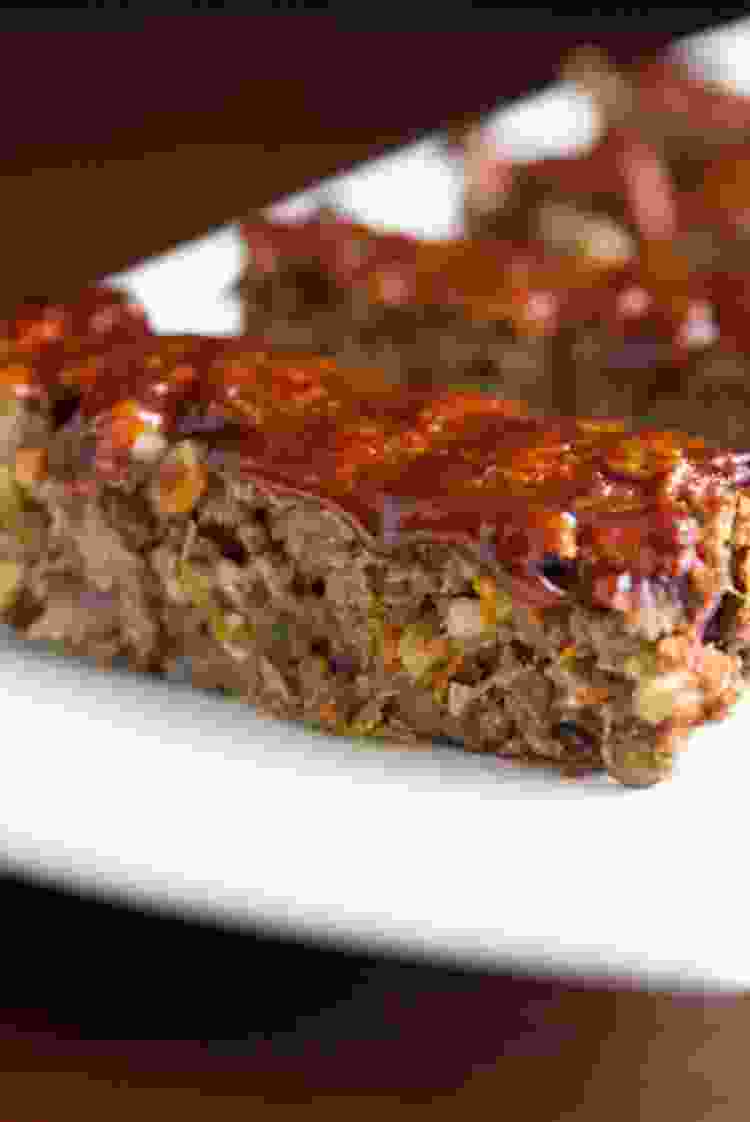 11. Vegan Pot Pies
These veggie-packed vegan pot pies are hearty, comforting, creamy, soul-warming and topped with a super buttery, flaky crust. They are a great main dish for all the vegans at your Thanksgiving table. Don't be intimidated by the long and seemingly complicated ingredient list. They are easy as, well, pie.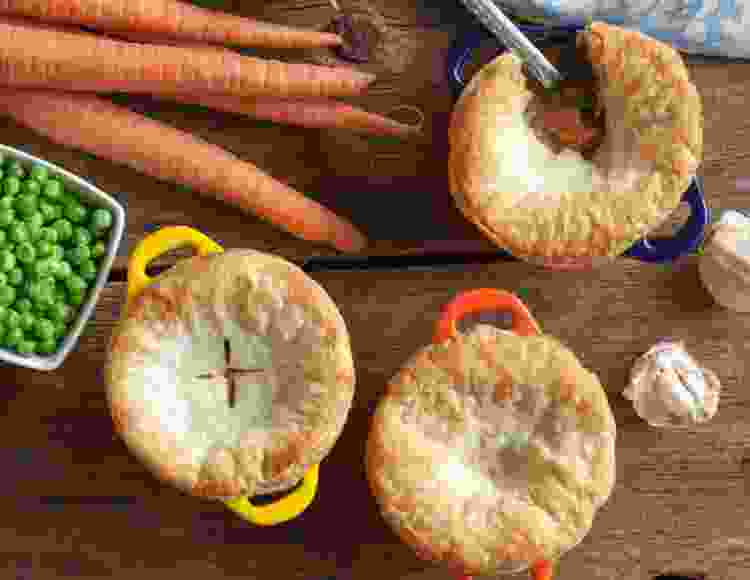 12. Roasted Acorn Squash Stuffed With Wild Rice Salad
This vegan Thanksgiving recipe for roasted acorn squash stuffed with wild rice salad is so beautiful it could do double duty as the centerpiece. Simply roast up an acorn squash and then fill with an impressive, yet simple wild rice salad with crunchy pecans, tangy cranberries, and roasted salted pepitas.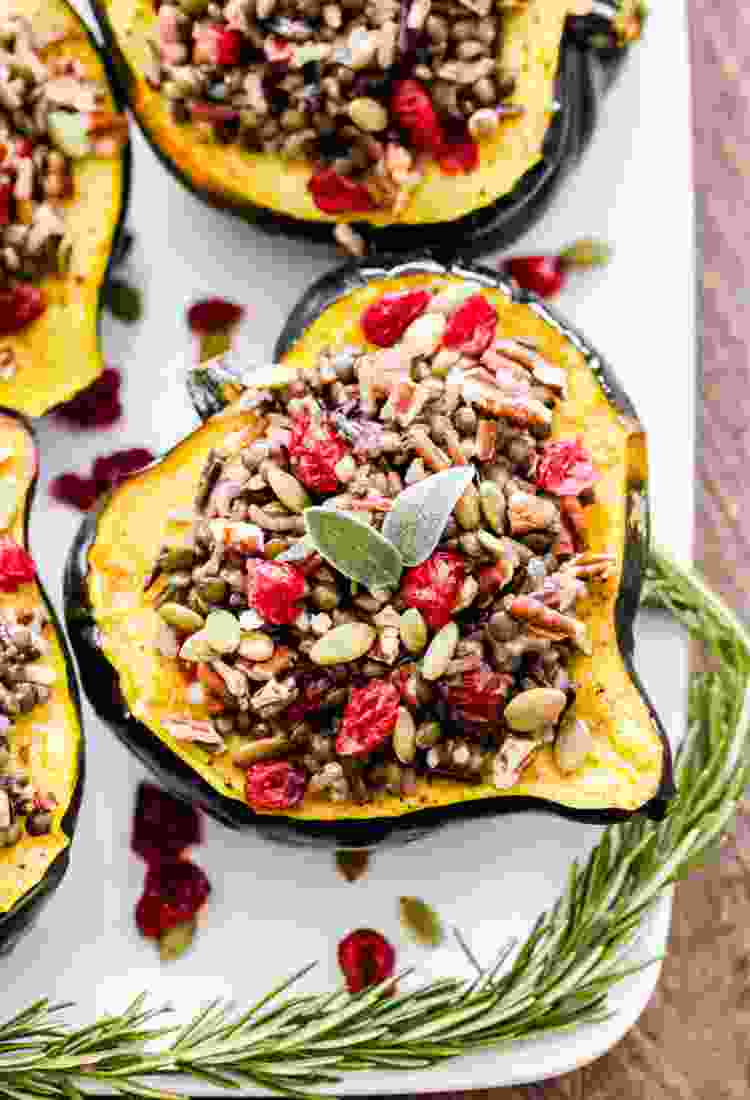 Book a Gourmet Cooking Class Now
Kick-start your culinary confidence with help from a world-class chef. See what's cooking in your city today.
13. Vegan Silk Chocolate Pie
This vegan silk chocolate pie recipe is served in a light, flaky crust and filled with smooth chocolate that's not too rich, topped with cold, fluffy whipped cream and bits of chocolate shavings. It tastes like silky, chocolatey heaven and no one will ever know it's made from things that are actually good for you.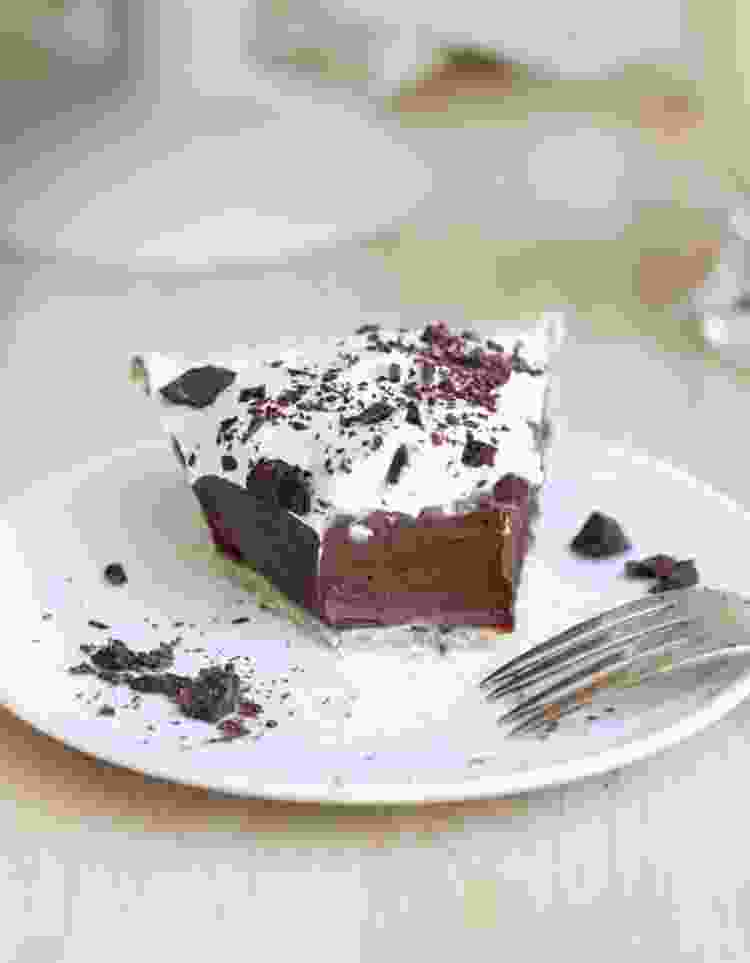 14. Vegan Apple Crisp
This vegan Thanksgiving recipe is a straightforward and minimal-fuss apple crisp. The coconut oil lends itself well to creating a sweet, indulgent topping without the need for any butter. It can be enjoyed for dessert by all, or enjoyed for breakfast…if there are any leftovers, that is.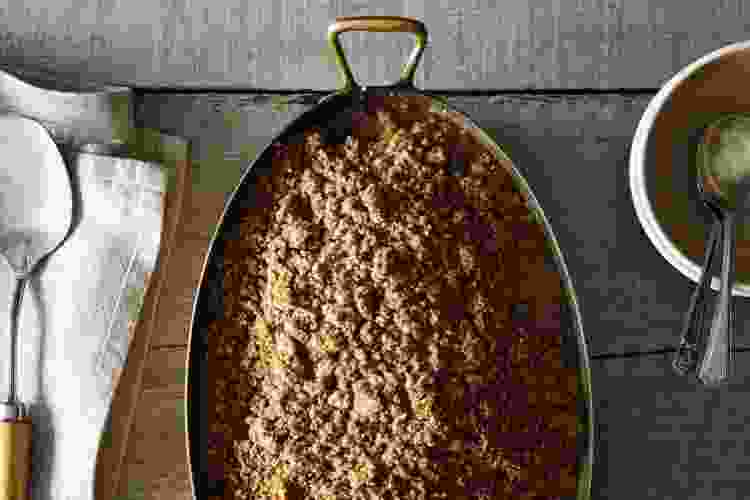 15. Pumpkin Spice Rice Pudding
These beautiful pudding cups serve as the perfect finale to a vegan Thanksgiving feast. Arborio rice combined with almond milk, orange zest, pumpkin puree, and a host of Thanksgiving-esque spices (think cloves, nutmeg, allspice, cinnamon, and ginger) create an elegant end to a wonderful meal that everyone will be thankful for.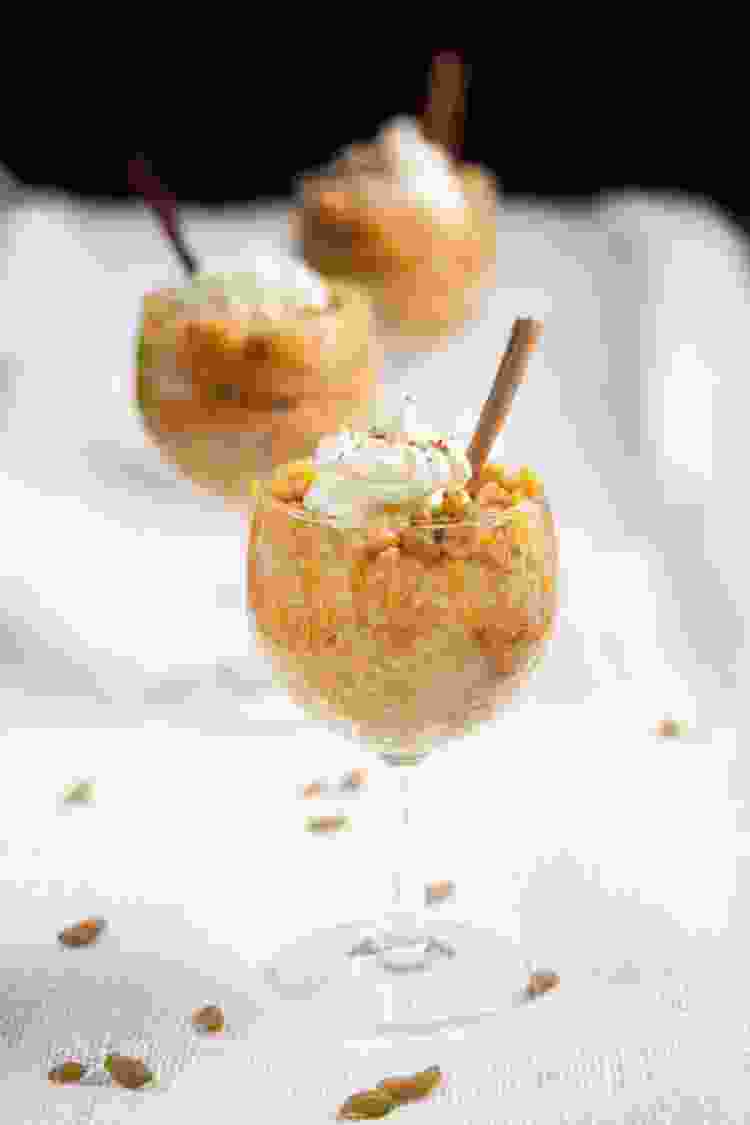 Join 200,000+ Culinary Enthusiasts
Exclusive deals, recipes, cookbooks, and our best tips for home cooks — free and straight to your inbox. PLUS: 500 Rewards Points.
Learn the Best Thanksgiving Recipes
For more vegan Thanksgiving recipe inspiration, check out cooking classes near you: