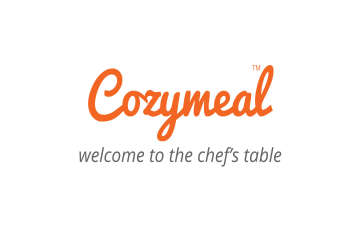 Chef Nadina
Verified chef
Food safety certified
(15 reviews)
Chef Nadina is a seasoned chef with over two decades of experience, and a love for teaching all ages about the joys of cooking that is showcased through the culinary school for kids and teens she owns and operates with pride. Chef Nadina is also an integrated health coach, and hosts classes that teaches people how to cook and eat healthy. Her many culinary endeavors show just how passionate she is about all things food!
Cozymeal guest reviews for Chef Nadina

Stephanie
21 Jun 2020
My family had a wonderful experience with Chef Nadina! She was very good at engaging my teenager and teaching us the art of pasta making. We made so much yummy food, from scratch!! If you're looking for a great family experience, I can't recommend this enough.

Jill
17 Feb 2020
This cooking experience was a gift and my husband and I enjoyed it very much! Everyone in the group participated in making dinner, under the supervision of Chef Nadia, from prepping the salad to layering the dessert. I learned a few new techniques such as how the oil should look before adding items to be sauteed and searing the salmon before cooking it in the oven. I am looking forward to making the recipes at home!

David
16 Feb 2020
This Cozymeal was a gift from my son and my husband and I had a wonderful experience. Our dinner group took on different responsibilities for the meal preparation under the guidance of Chef Nadia. I learned a few tips along the way- especially how to make sure oil is ready when sauteing. The finished meal was delicious and I hope to make some of the items again. Chef Nadia went out of her way to make me a special dessert due to my dietary restrictions! Jill L