Online Cooking Class - DIY Edible Gifts
Online Cooking Class - DIY Edible Gifts
49 reviews
49 reviews
Looking for fun, creative, thoughtful gift ideas you can make for your friends and family?
During this live and interactive hands-on cooking class with Chef Nadina, you will learn how to make four edible gift jars everyone on your list will love. The edible gift jars you can look forward to making include chai tea, whole wheat chocolate chip pancake mix, banana chip muffin mix, and white chocolate cranberry oatmeal cookie mix. After making your jars, you will also prepare the chai tea and banana chip muffins during class!
Cooking class is fully interactive.

Chef accompanies you throughout the entire process.

Ask as many questions as you want!
Chai Tea in a Jar
Whole Wheat Chocolate Chip Pancake Mix in a Jar
Banana Chip Muffin Mix in a Jar
White Chocolate Cranberry Oatmeal Cookie Mix in a Jar
Most dietary restrictions can be accommodated if noted prior to the event. Please mention this in the message field when you submit your booking request as adjustments to recipes cannot be made during class.
Recipes

Recipe links are sent in your booking confirmation.

Ingredients

Ingredients can be adapted for dietary restrictions or lack of availability and can be delivered by your preferred local grocer with the link below.

Technology

Connect with the chef using Zoom on your computer, tablet or mobile device.

Class Participation

Chime in with questions through audio or chat. Use of video is optional.

Class Size

Public class sizes are between 4 to 20 connections to provide an opportunity for all guests to participate and ask questions. Private classes can accommodate up to 498 guests.

Event Duration

75 minutes

Labels

Fun, Holiday
---
Ingredients
White sugar
Unsweetened instant tea
Powdered French vanilla nondairy creamer
Powdered nondairy creamer
Nonfat dry milk powder
Ground cinnamon
Ground nutmeg
Ground cardamom
Ground cloves
Ground allspice
White pepper
2% milk
All-purpose flour
Baking powder
Salt
Brown sugar
M&M's minis
Mini semisweet chocolate chips
Large bananas
Butter
Large eggs
Vanilla extract
Baking soda
Rolled oats
Dark brown sugar
Dried cranberries
White chocolate chips
Old-fashioned oats
White whole wheat flour
Vegetable oil
Kitchen Equipment
Large bowls
Blender
Large spoons
Measuring cups and spoons
Wide-mouth funnel
Hand mixer
One-quart Mason jar for each gift you plan to make
Any color ribbon or baker's twine
Hole puncher
Scissors
One jar of gummed glue or a glue stick
One 8x11 sheet of yardstick for top of jar
One 8x11 sheet of white card stock for side label
Reviews guests left for other experiences with Chef Nadina


Amazing job! We are so thankful for you all and your incredible work in the community! I will make a donation with my personal funding soon and through your website. .


Fantastic fun for our group. They said they'd love to do it again. Thank you!


This class was so much fun! We had a group of family members together and it was a great bonding experience! The chefs were both great and helpful and we learned some awesome new recipes!


Great recipes and she was very patient!


Chef Nadina was amazing. Her recipes were great, but even more so her calm presentation added to our experience. Not only is she a great chef, but was an very patient teacher. We have taken a number of courses with Cozymeal, but I think we agree that her style of instruction and her great ability to teach was the best experience we have had. Wish she had more online classes to offer.


Chef Dina is knowledgeable and the food was very good, but the class ended up being 2.5 hours! There is a lot packed in, prepare yourself!


The experience was wonderful and fun. I enjoyed every moment and the food was great


Excellent, she was excellent


The recipes were excellent and the chef was very helpful. We had 20 in our session which I thought was too large because some were not prepared or didn't have all the necessary ingredients. In the interest of time I would suggest dropping the desert.


SHE WAS EXTREMELY PATIENT. TOWARDS THE END I THINK WE WERE GETTING A LITTLE ANTSY.....we started talking out of turn, mumbling to each other, asking questions abruptly.... it was both fun and hilarious. It was an excellent meal. very well put together. i enjoyed the fun, the food and the cuisine.


Chef Dina's food was phenomenal. She had so much patience, even with people who were unprepared and hadn't printed the recipes. We will definitely use these recipes again and will join Dina for future classes.


Calm, cool, collected, and engaging. We learned a ton and had a great time. Thank you chef Dina!


Denise Hubert
20 Mar 2021
Wonderful experience- first class with cozymeal- Chef Nadina lead the class with class- was patient and answers all participants questions- will return for more classes


Nadina is a joy to spend time with in the kitchen. She is a good teacher and an entertaining group leader. The recipes were delicious.


Great evening, learned how to make praiseworthy shrimp & grits, and THE BEST fried green tomatoes! Chef Nadina was engaging and knowledgeable....highly recommend!


Chef Dina was a joy to be around and learn from. Start to finish the class was fun and interactive. Chef Dina is personable and a great teacher. Her love for cooking is evident in her teaching! Would recommend to anyone wanting to try something new!


My daughter and I took a class to celebrate her 21st birthday. The experience was great! We enjoyed cooking together, learning something new, and the food was delicious! Highly recommend!


Really enjoyed my first online cooking class with Chef Nadina! Fifteen family members celebrated a special birthday covid-style with yummy shrimp and grits -- so good! and I learned a few new techniques in the process! Would do it again, and recommend to many!


The class was excellent! I learned so much and Chef Nadina was very nice and helpful. We'd love to come back for another class with more friends and family.


Our class was part of someone's family birthday party. Why would we be put in that class?


Chef Dina is awesome! We really enjoyed every aspect of her cooking class. I'm inspired to try new recipes now!


It was a great time and the food was great!!


Chef Dina was phenomenal and the food was amazing! I definitely recommend her New Orleans style cooking class. She helped me make a separate, gluten free dish to accommodate my diet as well. It was much appreciated. Thank you !


A great class, very helpful with the cooking techniques and easy to understand. Will look for more of Chef Nadina's classes


Chef Nadina did an excellent job guiding us thru the courses. We would recommend this and do this again.?


Wow, This is The Best Cooking Experience Ever! Our Mary Kay Group booked Chef Nadina for A Star Event! She was Perfect and the dishes prepared, Very Nice!


Truly enjoyed my experience and time with Chef Nadina. Learned some great tips for future use. The food was amazing. Thank you so much for your time and sharing. Continued blessings on your gifts.


Great Experience


Thank you Chef Dina. The food was delicious


Chef Nadina was great! Working in a virtual environment isn't the easiest but the Chef has a great setup and was able to accommodate all our needs. We had a wonderful event!


AMAZING AMAZING! The food was absolutely delicious, by far the best 3 course meal I've ever had in my entire life. Everything was fresh and tasted delicious. The experience was very fun and full of love & joy, led by Chef Nadina. My wife Naomi and I were celebrating our wedding Anniversary and could not have picked a better spot. Thank you again for an unforgettable night


I took the New Orleans Cooking Class with Chef Dina and it was nothing short of AMAZING! Even with the technical difficulties, she was still able to keep us all engaged. The class went smoothly. I loved how she was able to instruct everyone who may have had different types of ingredients. Very well done and the food was to DIE for! We will def do this again with Chef Dina in the near future.


What a great night. The food was excellent but it was more than just following a great chefs recipe. Chef Dina gave tips and tricks along the way. I will definitely be taking more classes from Chef Dina.


Chef Nadina seemed very nice. The recipes were slightly off though. She was using different measurements or a couple different things not listed, and we bought ingredients on the recipe list that were never touched. She also went fairly fast, despite hearing in the beginning that we were not all avid chefs. The food was delicious and we enjoyed the actual cooking.


It was a great experience. Chef Nadina was awesome, very personable and accommodating. The meal was delicious and the chef gave us additional cooking tips as well. Overall a wonderful evening and I would highly recommend it.


My family had a wonderful experience with Chef Nadina! She was very good at engaging my teenager and teaching us the art of pasta making. We made so much yummy food, from scratch!! If you're looking for a great family experience, I can't recommend this enough.


This cooking experience was a gift and my husband and I enjoyed it very much! Everyone in the group participated in making dinner, under the supervision of Chef Nadia, from prepping the salad to layering the dessert. I learned a few new techniques such as how the oil should look before adding items to be sauteed and searing the salmon before cooking it in the oven. I am looking forward to making the recipes at home!


This Cozymeal was a gift from my son and my husband and I had a wonderful experience. Our dinner group took on different responsibilities for the meal preparation under the guidance of Chef Nadia. I learned a few tips along the way- especially how to make sure oil is ready when sauteing. The finished meal was delicious and I hope to make some of the items again. Chef Nadia went out of her way to make me a special dessert due to my dietary restrictions! Jill L


My husband and I had a wonderful experience. Our dinner group took on different responsibilities for the meal preparation under the guidance of Chef Nadia. I learned a few tips along the way- especially how to make sure oil is ready when sauteing. The finished meal was delicious and I hope to make some of the items again. Chef Nadia went out of her way to make me a special dessert due to my dietary restrictions!


My husband and I had a wonderful evening with Chef Dina. The meal we fixed was wonderful and we plan to fix it again for our friends. We both highly recommend this class. This was well worth the cost and Chef Dina was very wonderful to work with. We look forward to attending other Cozymeal classes and have already booked the Ybor City walking food tour.


Dina was very knowledgeable, personable, patient, and a good people person!


Had a great time. Food and fellowship was great.


Chef Dina was great. She helped us create practical, healthy italian dishes that I can cook for my family.


We had a great evening with chef Nadina. She is so friendly and very professional.


Chef Nadina´s cooking class was incredible, she is very welcoming, patient and clear. Her food is very tasty. She adds a bit of southern fusion too her cuisine. I highly recommend chef Nadina.
Reviews Chef Nadina received outside of Cozymeal


Chef Nadina's classes are innovative, fun, and delicious. I would recommend her classes to anyone looking to learn, eat, and enjoyable atmosphere sign up now!


My children have take classes and they absolutely love it. The environment is welcoming, clean, and the staff is very friendly. The main thing I love as a parent is that the food choices are healthy, and my children experience different foods broadening their pallets for fine dining.I have taken the adult class and it was extremely informative .I discovered new friends, spices,and healthier alternatives for classic meals. I'd recommend anyone to try this place.


my husband and l had a great date night, it was different and, Food was excellent. Best time ever!!


Food is excellent! Nicely prepared and looks amazing too.
Other Online Cooking Class Experiences you may like
Can be used for any experience or cookware
Meet your chef
---
Chef Nadina is a seasoned chef with over two decades of experience, and a love for teaching all ages about the joys of cooking that is showcased through the culinary school for kids and teens she owns and operates with pride. Chef Nadina is also an integrated health coach, and hosts classes that teaches people how to cook and eat healthy. Her many culinary endeavors show just how passionate she is about all things food!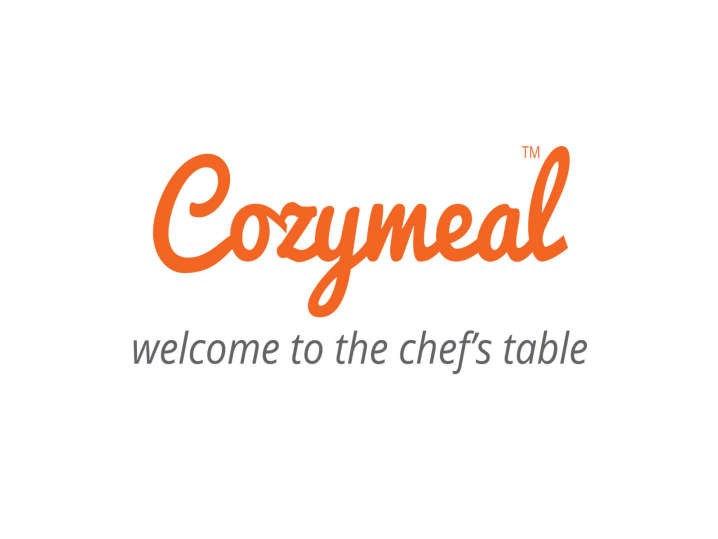 This website uses cookies to enhance user experience and to analyze performance and traffic on our website.
We also share information about your use of our site with our social media, advertising and analytics partners.
This website uses cookies to enhance user experience and to analyze performance and traffic on our website. We also share information about your use of our site with our social media, advertising and analytics partners.
Accept