25 Fun Things to Do on Memorial Day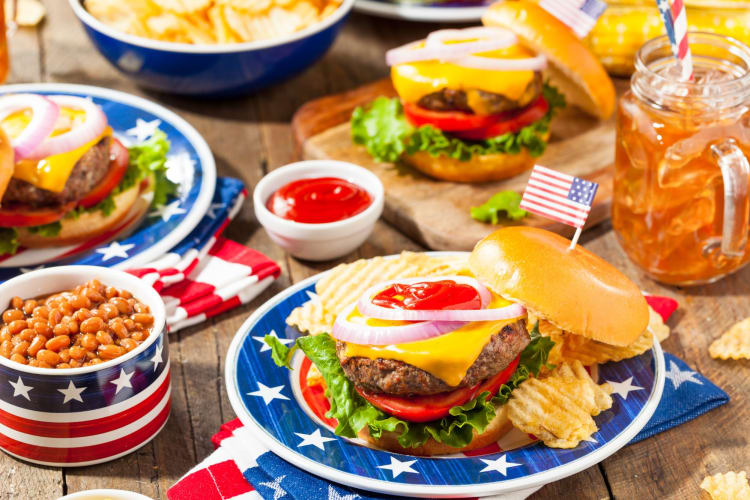 Looking for things to do on Memorial Day? You're not alone. For many people, the weekend of Memorial Day is the unofficial start of summer. With warm weather and a long weekend, this holiday is best spent with family and friends, enjoying each other's company and participating in fun activities. But beyond the fun summer activities, Memorial Day has a deeper meaning: honoring those who were injured or lost their lives serving in the United States military and celebrating those who continue to do so.
The long weekend has many opportunities for both fun and patriotic things to do on Memorial Day. Whether you do a bit of traveling or stay close to home, plan something yourself or have more low-key activities, there are plenty of Memorial Day events to start the summer off right. We've rounded up some unforgettable ways to spend Memorial Day weekend.
Jump to Section
Book a Gourmet Cooking Class Now
Kick-start your culinary confidence with help from a world-class chef. See what's cooking in your city today.
Foodie Things to Do on Memorial Day
1. Cooking Classes
Celebrate the long weekend by whipping up something new. Taught by world-class chefs, cooking classes in New Orleans will teach you the basics of cuisines from around the world. You can also learn basic kitchen techniques from cooking classes in Boston that you can take back into your own kitchen. You don't have to be an expert to enjoy classes, and there's always something new to learn during cooking classes near you. And if you want to start cooking more at home, check out online cooking classes, where you'll learn new skills and recipes in your own kitchen.
2. Private Chef Experiences
Have a luxurious experience this Memorial Day by enjoying a meal prepared by private chefs in Los Angeles. World-class chefs will prepare unique meals with multiple courses in your home. Private chefs in NYC can prepare a variety of cuisines as a romantic meal for two or a group of friends and family. Browse private chefs near you to find out what they're creating.
3. Food Tours
Discover the culinary scene in vibrant cities with unique food tours led by local guides. Check out the restaurants that locals love to eat at with food tours in Vancouver. Discover a little bit of culture while you visit world-renowned restaurants and markets with food tours in San Francisco. You can travel to a new city or find food tours near you and find the dish you'll want to get seconds (and thirds) of.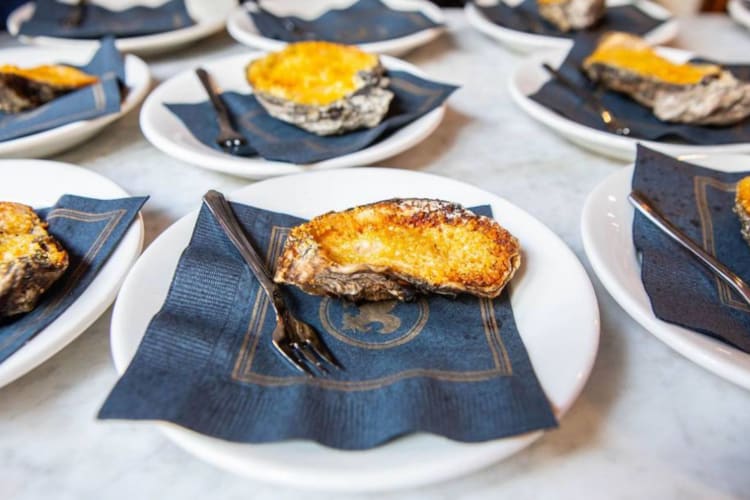 4. Online Beverage Tasting
If you love tasting wines or trying new drinks, you'll love taking virtual wine tastings and online mixology classes. Expert mixologists and world-class sommeliers will pass down their knowledge. You'll receive expert guidance on how to taste wine like an expert, identifying notes while sipping on unique glasses from around the world. In mixology classes, mixologists will share what they've learned from behind the bar to craft classics and create new drinks for liquors and fresh ingredients.
Outdoor Things to Do on Memorial Day
5. Have a Cookout
A backyard cookout is a traditional thing to do on Memorial Day. There's a reason that this event is a classic. It's a way to welcome summer, enjoy the nice weather and spend quality time with family and friends. Get burgers and hot dogs and all your favorite cookout foods. Play music, sing and dance and just enjoy each other's company in the beautiful weather.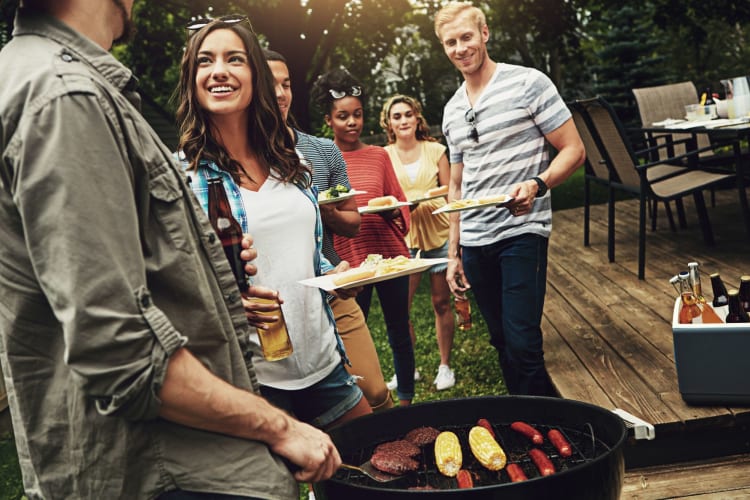 Book a World-Class Private Chef Now
Five-star fine dining from the comfort of home. Find your favorite private chef experience starting at $59/person.
6. Attend a Parade
A parade is one of the most classic things to do on Memorial Day. Many cities and towns have Memorial Day parades that are free and fun to attend. Dress up in red, white and blue, and go cheer, sing and dance to music and bands. You may even be able to participate as a volunteer if the parade still needs them.
7. Lawn Games Party
Invite friends, family and neighbors over for lawn games this Memorial Day. You'll be able to spend time outside enjoying the beautiful weather and the company of your loved ones. Get classic games like bocce ball and lawn darts along with favorites like cornhole and Jenga, and have a competition. You can have lawn games in combination with a cookout or make the lawn games the center of the show.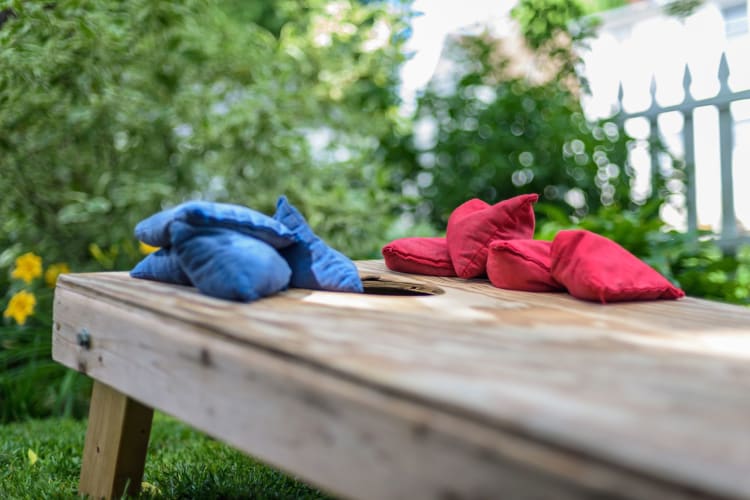 8. Go Camping
Another way to enjoy the outdoors is by going camping at a nearby campground. The long weekend and unofficial start of summer is a great time to pack up and head out for a few days in the wilderness. This is also a popular weekend to go camping, so you can meet new people and celebrate with other visitors at the campground. A weekend camping trip is a fun thing to do on Memorial Day with kids, as they'll get to explore somewhere new.
9. Have an Outdoor Movie Screening
If you're looking for outdoor things to do Memorial Day weekend but don't want to go too far, turn your backyard into a movie theater. Get a projector and a screen and watch your favorite movies under the stars. This is a great activity for families or a fun way to end a cookout or barbecue.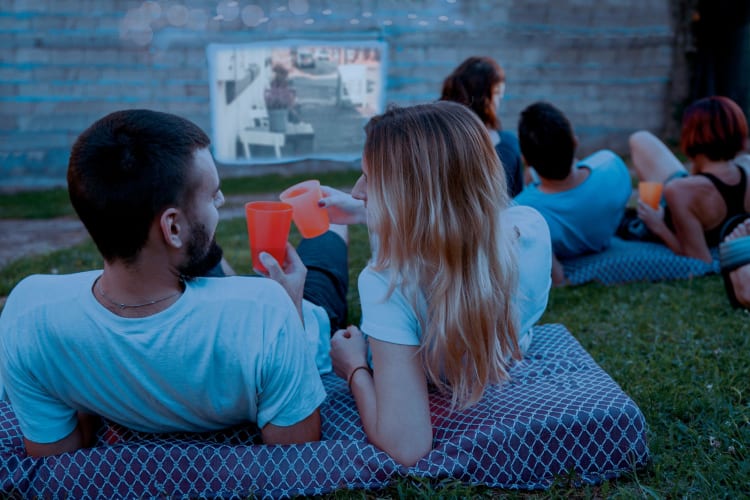 10. Hike a National Park
Spend Memorial Day weekend admiring the beauty of the country by taking a hike in one of the national parks. There are over 400 in the country, each with its own unique scenery and history. Take a guided tour or set out on your own to see these natural landmarks.
11. Visit Washington D.C.
If there's any time to visit Washington D.C., it's Memorial Day weekend. The city has many Memorial Day weekend events and plenty of historical activities to take part in. You can visit Arlington National Cemetery, the numerous war memorials or watch the National Memorial Day concert on the West Lawn of the U.S. Capitol.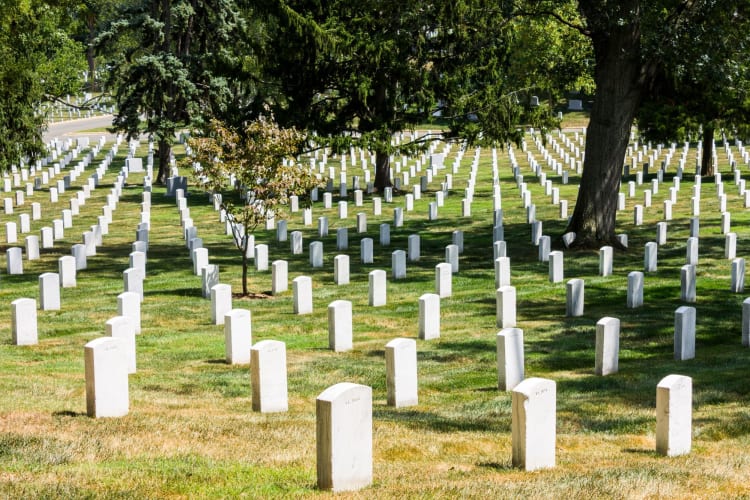 Book a Local Food Tour Now
Explore your city's best bites, esteemed eateries and hidden gems with a top-rated tour guide.
12. Take a Bike Ride
Memorial Day weekend has beautiful weather, and one of the best ways to enjoy it is with a bike ride. Ride bikes around the city or on a trail and take in the beautiful scenery around you. You can also ride bikes to the Memorial Day festivities in your city to enjoy the view and the fun of the day.
Creative Things to Do on Memorial Day
13. Make Red, White and Blue Décor
If you need creative things to do on Memorial Day weekend with kids, let them make the décor that decorates the house for the weekend. Kids can use construction paper, ribbons, streamers and other art supplies to create handmade decorations. They'll have fun getting to make crafts and see them displayed around the house.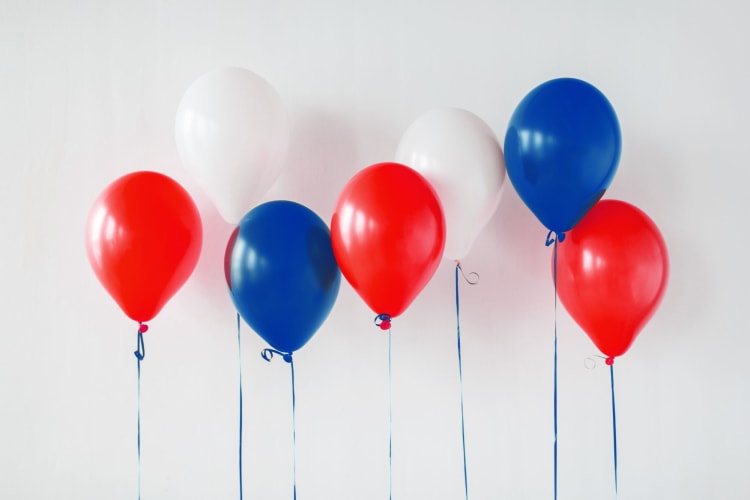 14. Pie Decorating Contest
Pie is one of the classic treats for Memorial Day. If you're looking for a spin on classic things to do Memorial Day weekend, make a bunch of pies and have a pie decorating contest. Use cookie cutters, food dye, fruit and other ingredients to make crafty and tasty pies. Then have guests judge and vote on their favorite before enjoying a few slices.
15. Make Food for a Picnic
Get a little creative in the kitchen this Memorial Day. Having a picnic is a classic way to celebrate the long weekend. Make plans with friends and family to bring creative dishes to enjoy together on Memorial Day. Challenge yourself and your guests at the picnic to make a crafty dish that uses the colors red, white and blue. Then enjoy a delicious feast together.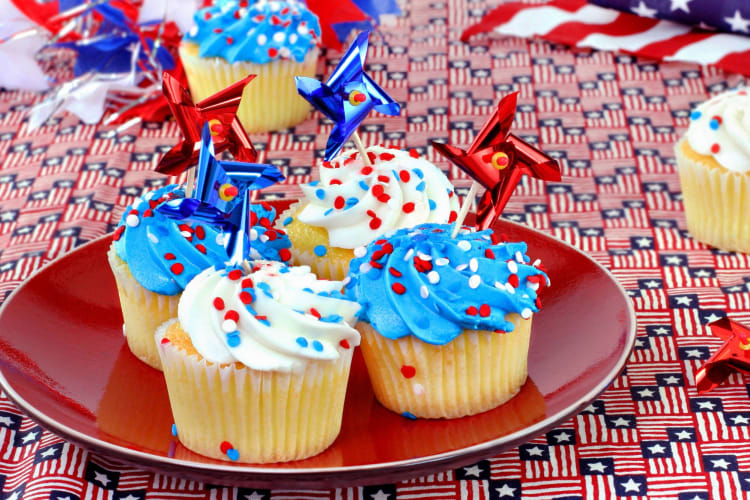 16. Write Letters
If your way of getting creative is putting words on paper, consider writing letters this Memorial Day. You can write letters to combat veterans and currently serving soldiers about what Memorial Day means to you and thank them for their service. Include them in care packages or drop them off at veterans' shelters or nursing homes. This is a great activity for kids.
Indoor Things to Do on Memorial Day
17. Have a Board Games Day
If you're planning on staying home this Memorial Day weekend, why not dedicate a day to board games? Gather family, friends and your favorite game for a little friendly competition. It's a great way to spend time together if you can't go out or the weather's not the best for enjoying the outdoors.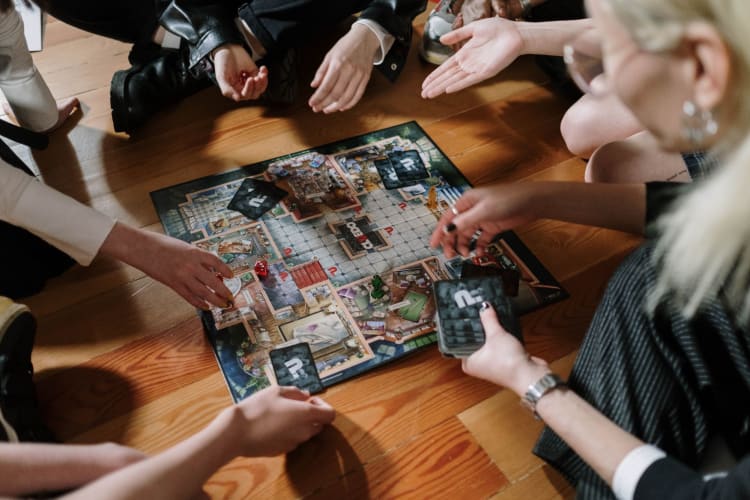 Book an Online Cooking Class Today
Five-star chefs. Step-by-step coaching. Flexible menus. Come see what's cooking in a live online cooking class.
18. Watch the National Memorial Day Concert
The National Memorial Day concert is an annual musical event. The concert event is free and available to watch online. During the event, there are musical performances and moments to honor members of the military. The Memorial Day event actually takes place the Sunday before, on May 28th at 8 p.m. EST on PBS and features performances by the National Symphony Orchestra, the U.S. Army Chorus, the U.S. Air Force Singing Sergeants and more.
19. Support Veteran-Owned Businesses
One of the best things to do on Memorial Day is to support a veteran. Find local or small veteran-owned businesses to support during the long weekend. Eat at a veteran-owned restaurant or shop at a store. This is a great way to give back to your local community and show your support and appreciation for those who have gone to war.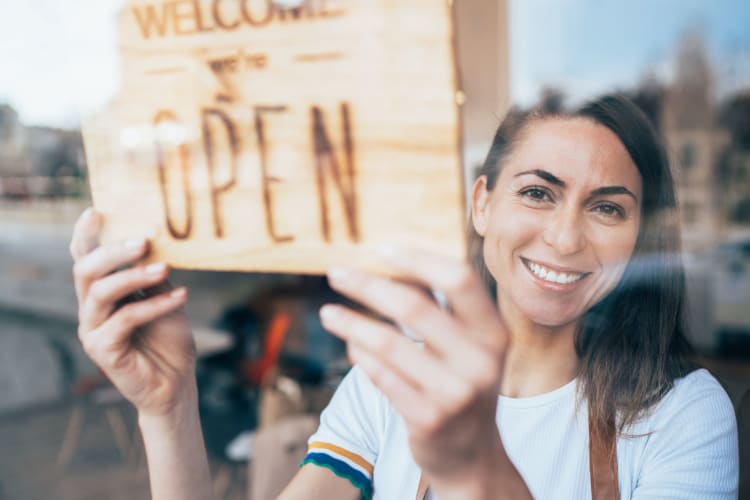 20. Watch Documentaries
There are plenty of documentaries about wars that American soldiers have fought in. For an educational thing to do on Memorial Day, spend the weekend learning more about each war and those who fought in it. Many documentaries are streaming online, but you can also go to your local library to find a few to watch.
21. Tour the White House Virtually
Whether you're planning on staying in this long weekend or just can't make it down to Washington D.C., you still have options for things to do on Memorial Day inside. You can take a virtual tour of the White House. Google Arts & Culture allows you to view different rooms of the country's most famous home while providing information about the architecture and history of each room in the White House.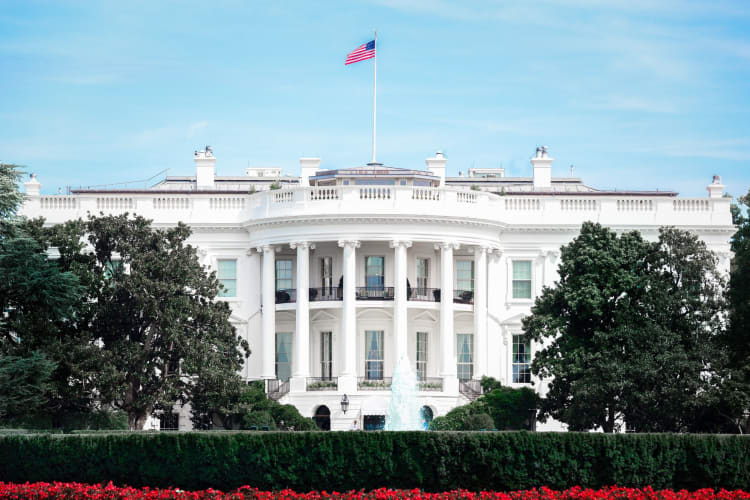 Patriotic Things to Do on Memorial Day
22. Leave Flowers on Soldiers' Graves
This Memorial Day, visit veterans' cemeteries to leave flowers and wreaths on graves or spend time cleaning old graves. This is especially great for older cemeteries that have graves loved ones no longer visit. Cleaning headstones and leaving flowers is an ideal way to show appreciation for those who lost lives or sustained injuries from war.
23. Visit War Memorials
Many cities and states have memorials for the many different wars that American soldiers have fought in, both for veterans and those who have lost their lives. Find one locally or take a weekend trip to visit one. Here you can read about their stories and honor and thank those who have put their lives on the line for freedom.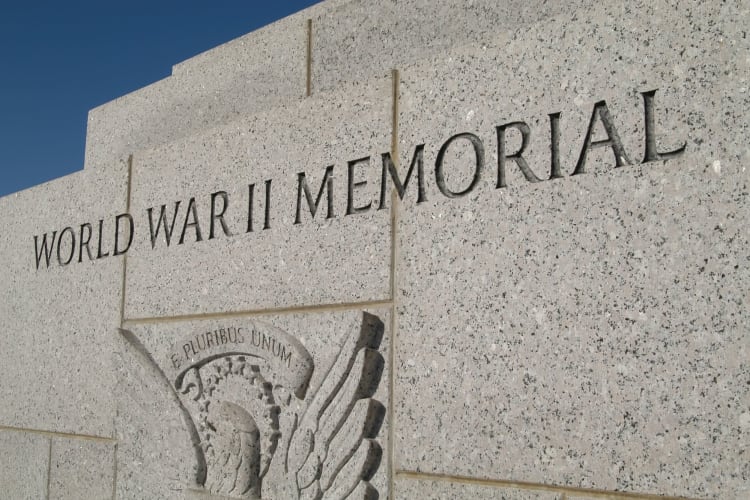 Join an Online Mixology Class
Craft cocktails. Palate-pleasing food pairings. Master mixologists. Skip the crowded bar scene and host your own virtual happy hour.
24. Put Together Care Packages for Soldiers
There are plenty of soldiers who are overseas and would love a little taste of home. Whether they're stationed at bases or out in the field, use Memorial Day to honor those who are currently serving in the United States military. Put together care packages with some necessities like sunscreen, socks and lip balm. But also include snacks like chips, jerky and trail mix so they can enjoy a little bit of home.
25. Volunteer for Veterans
If you're looking for things to do on Memorial Day to give back, consider volunteering for or with veterans. You can help transport them to the VA for medical appointments or volunteer at VA hospitals. You can also work with food pantries and food distribution for local veterans. Or help homeless veterans in your area by donating to veteran shelters.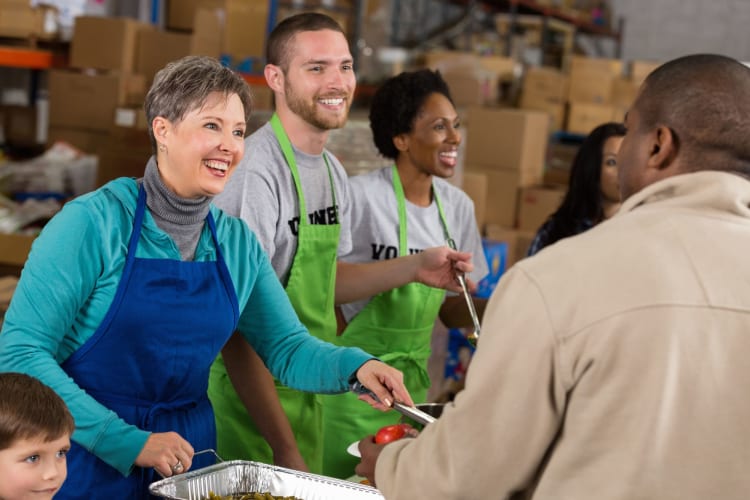 Join 200,000+ Culinary Enthusiasts
Exclusive deals, recipes, cookbooks, and our best tips for home cooks — free and straight to your inbox. PLUS: 500 Rewards Points.
Memorial Day weekend is meant to be spent with friends and family. Traditionally, many people have cookouts and barbecues to celebrate the holiday, but that's not the only way to spend the long weekend. Combine fun and friendship with honoring past and present soldiers for fun things to do on Memorial Day weekend that have a deeper meaning.
Use this guide as inspiration for planning your Memorial Day weekend. Mix a little fun with a show of appreciation for those who put their lives on the line for a Memorial Day weekend you'll never forget.
For even more fun ways to celebrate your favorite holiday, check out other experiences happening on Cozymeal.