7 Tips for Dutch Oven Cooking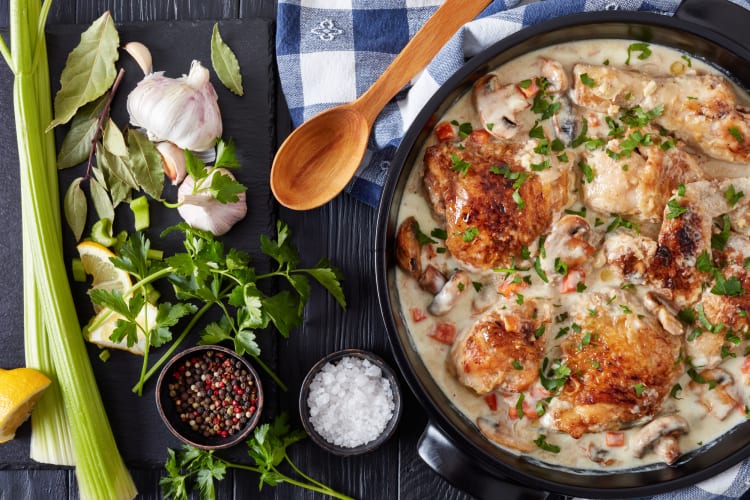 Our editorial team recommends the best products through independent research, selection and careful review. Prices are subject to change.
Dutch oven cooking can be so easy and efficient, but for people who are new to this nifty cooking vessel, it may seem confusing. Has your Dutch oven been sitting in your kitchen cabinet collecting dust? What do you cook in a Dutch oven anyway?
No worries! Not only have we compiled a list of some of our favorite Dutch ovens, but we also have a few helpful tips for Dutch oven cooking that will make your meal times easier. We'll even tell you what to make in a Dutch oven. Read on to learn more!
Jump to Section
Shop Like a Chef in the Cozymeal Shop
Update your kitchen with top-rated cookware. Beloved brands, easy returns and guaranteed price-matching.
What Is a Dutch Oven?
A Dutch oven is a special type of cooking pot. They're heavy and have thick walls as well as a lid that should fit snugly over the top. They're usually made of seasoned or enameled cast iron, but you can also find ceramic varieties as well as cast aluminum. The weight of the Dutch oven allows it to maintain a constant temperature and the lid, as long as it's tight, ensures that all of that heat stays inside the pot.
Sure, you can use it to quickly sear meat and vegetables day-to-day, but you can also use it to make entire meals. You can roast an entire chicken or bake bread in your Dutch oven (we can even recommend some of the best Dutch ovens for bread). Some people even use Dutch ovens to deep-fry.
You can try Dutch oven cooking either on the stovetop or in the oven. It's an incredibly versatile tool.
7 Tips for Dutch Oven Cooking
1. Work In Layers
While you certainly can throw everything into your Dutch oven at once if you're in a hurry, this isn't how you'll get truly rich and flavorful meals. Be patient and break your Dutch oven cooking down into individual steps so you can let the flavors develop.
For example, you'll want to sauté your vegetables and aromatics first before adding the rest of the ingredients to the pot. This will enhance their flavor and leave you with a better end result. You can also remove ingredients and set them aside to add back into the Dutch oven later.
Cooking classes are a great way to learn the fundamentals of Dutch oven cooking. Check out cooking classes in Chicago, cooking classes in Ottawa or other cooking classes near you to learn all about layering flavors.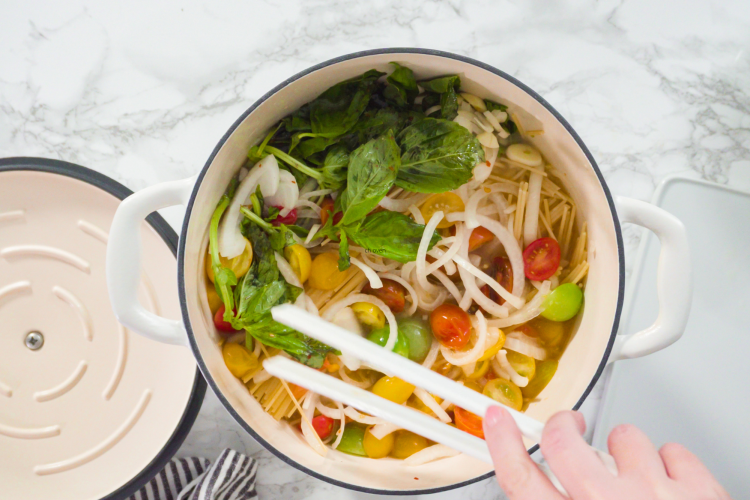 2. Avoid Sudden Temperature Changes
Dutch ovens are fantastic at maintaining their temperatures, but they're also sensitive to sudden and drastic temperature shifts. Your Dutch oven can crack if you're not careful.
Avoid exposing a hot Dutch oven to cool or cold water. If you must add cold ingredients or liquids to the Dutch oven while your meal is cooking, let it cool down slightly first.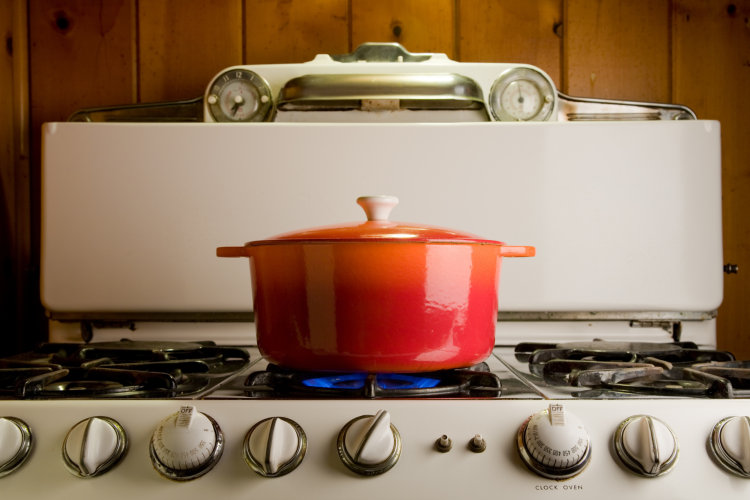 Shop Chef-Approved Cookware
Beloved brands. Easy returns. Price-match guarantee. Kick your kitchen confidence up a notch with cookware loved by chefs.
3. Multi-Task
You can cook an entire meal in a Dutch oven, so don't dirty up any unnecessary dishes! Save yourself time and energy by getting creative while you're cooking in your Dutch.
If you have to remove something from the pot, such as cooked vegetables or meat, while the rest of the dish is still cooking, flip the lid and let those cooked ingredients rest there instead of grabbing another plate or pan. The ingredients will stay warm and it's so easy to flip them back into the Dutch oven when you're ready.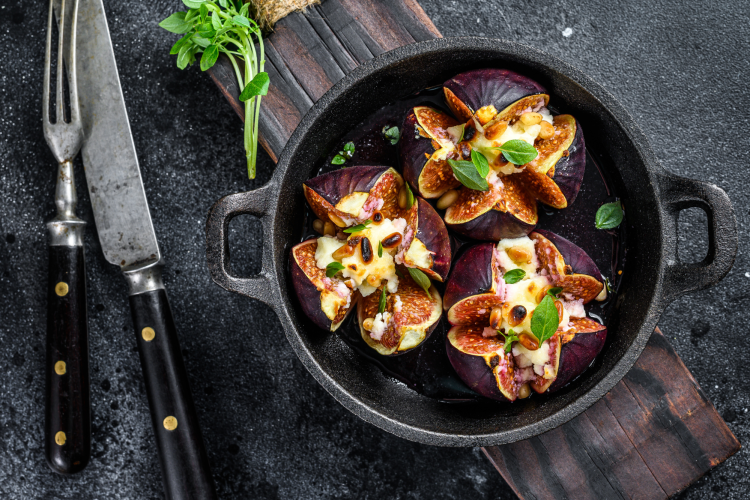 4. Start With a Flavorful Liquid
There's nothing wrong with using water as a base liquid, but you'll get far better results if you incorporate flavorful liquids instead. Remember, you're cooking with a Dutch oven to create layers of flavor! Use robust stocks, red wine, beer and other liquids to elevate your meals.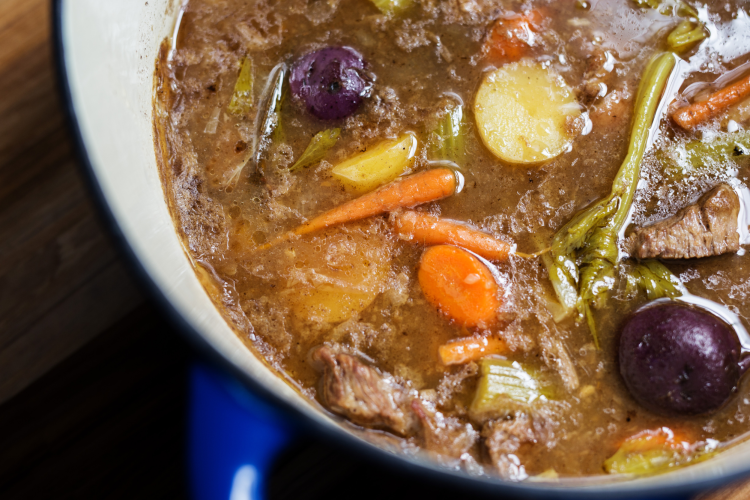 5. Keep It Low and Slow
While Dutch ovens are versatile enough for a wide variety of meals, they're known for tasty slow-cooked foods. The Dutch oven retains heat well, so you can slowly cook a dish over several hours and end up with fantastic results.
This is especially important when you're braising meat. If you take your time and let the Dutch oven work its magic, you'll get a tender and delicious meal.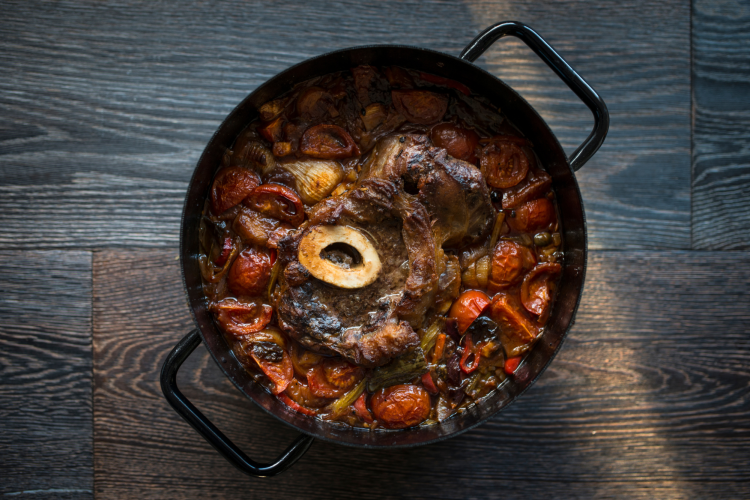 6. Take Good Care of Your Dutch Oven
If you want to keep Dutch oven cooking for years to come, make sure you're caring for your Dutch oven properly. Wash it by hand, avoid any scrapes or knicks, and don't soak it in water for too long. If you have a plain cast iron Dutch oven, don't forget to season it.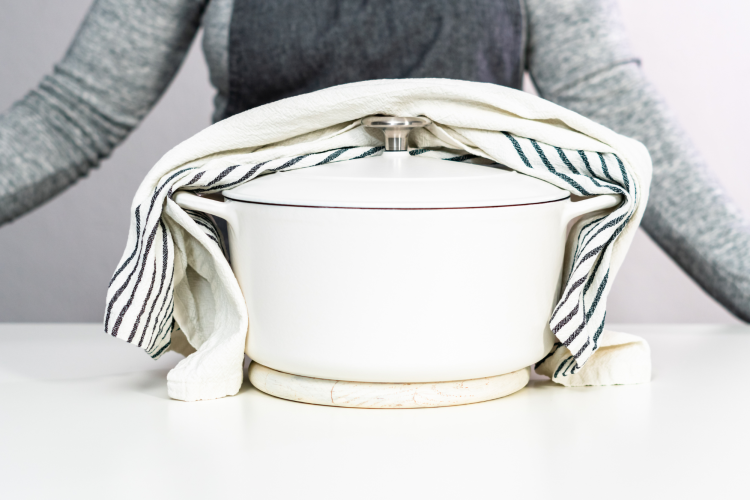 7. Take Advantage of Its Versatility
What can you cook in a Dutch oven? A wide variety of things! Dutch oven cooking is almost limitless, and you should try to step out of your comfort zone so you can take full advantage of your neat new cooking vessel. Once you learn how to use a Dutch oven the right way, the sky's the limit.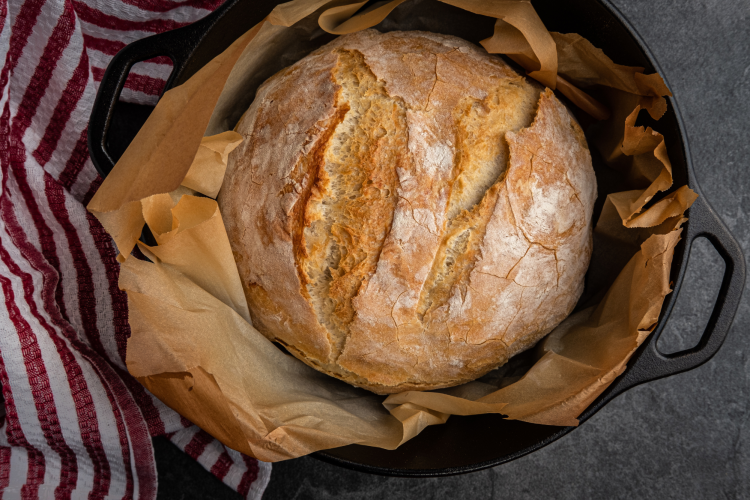 Shop Like a Chef in the Cozymeal Shop
Update your kitchen with top-rated cookware. Beloved brands, easy returns and guaranteed price-matching.
The Best Dutch Ovens for Your Kitchen
Staub Tall Cocotte 5 Qt
The Staub Tall Cocotte 5 Qt is a fantastic cast iron Dutch oven with plenty of room for large meals. It's tall enough to fit almost anything you'd want to cook inside of it, like an entire chicken or a large roast.
The height of it means you'll have fewer annoying stove splatters while you cook, and you won't have to deal with your liquids boiling over. The tight-fitting lid will trap heat so your meals cook to perfection. What's not to love?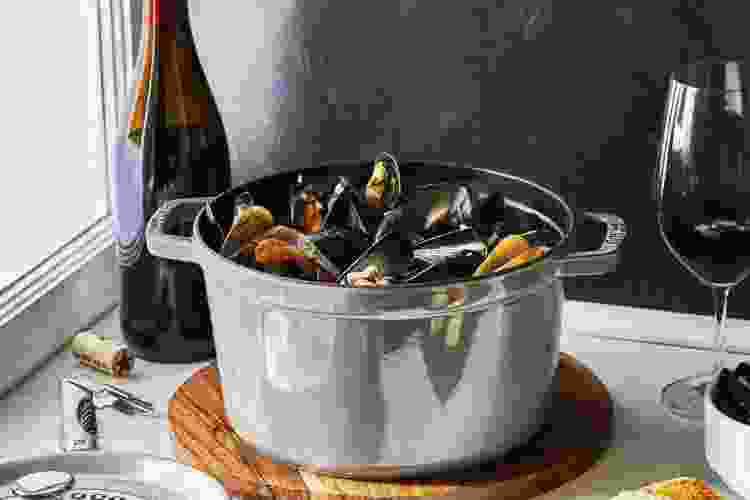 Calphalon Signature Non-Stick 5 Qt Dutch Oven With Lid
The Calphalon Signature Non-Stick 5 Qt Dutch Oven With Lid may not be extra tall, but it still holds plenty of food and it's super versatile. It's made of hard-anodized aluminum and the three-layer non-stick interior ensures that you'll never be scraping food off of the bottom. The non-stick surface is so good that it can even stand up to metal utensils without damage.
This one is best for anyone who loves Dutch oven cooking both on the stove and in the oven. It can withstand heat up to 500 degrees Fahrenheit! Good Housekeeping even recognized it as the best overall piece of non-stick cookware.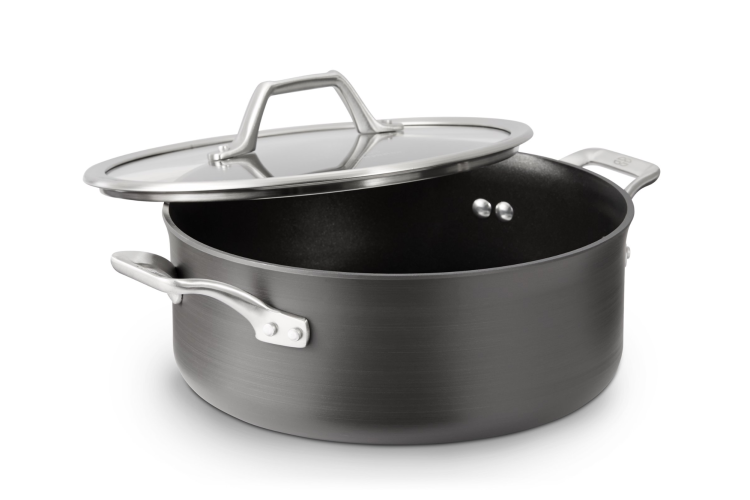 Our Favorite Dutch Oven Recipes
Not sure where to get started in the kitchen? Here are some of our favorite recipes that lend well to Dutch oven cooking:

Join 200,000+ Culinary Enthusiasts
Exclusive deals, recipes, cookbooks, and our best tips for home cooks — free and straight to your inbox. PLUS: 500 Rewards Points.
It's time to put our Dutch oven cooking tips to the test! Now that you know what to cook in a Dutch oven, which Dutch ovens we recommend and even a few fantastic recipes, what are you waiting for? It's time to start your Dutch oven cooking journey. You have so many fantastic and flavorful meals in your future.
For even more ways to elevate your kitchen, check out chef-recommended cookware in the Cozymeal Shop.