35 Awesome Date Ideas in Calgary for 2023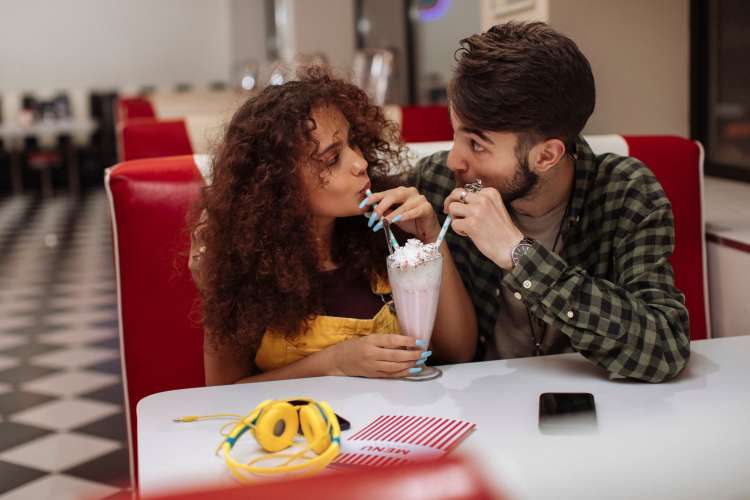 Looking for awesome date ideas in Calgary? Whether it's your first date or your 10-year anniversary, Calgary — or "Cowtown," as it's sometimes called — is the perfect backdrop for all kinds of dates, from great eats to outdoor activities and more.
This cosmopolitan city is full of skyscrapers and world-class restaurants and has a history steeped in Western culture. With options ranging from scoping out the foodie scene to sporting events and outdoorsy adventures, there's no shortage of date ideas in Calgary.
Jump to Section
Foodie Date Ideas in Calgary
1. Cooking Classes
Even a seasoned home chef can pick up some new skills or be inspired by a new cuisine in one of many cooking classes near you. From delicious Korean street food to rolling your own sushi or handmade lasagna, these cooking classes in Calgary are a great way to test out your chemistry and enjoy some amazing food all in one place. With the option to venture out to a class or enjoy online cooking classes, this is the perfect date idea in Calgary.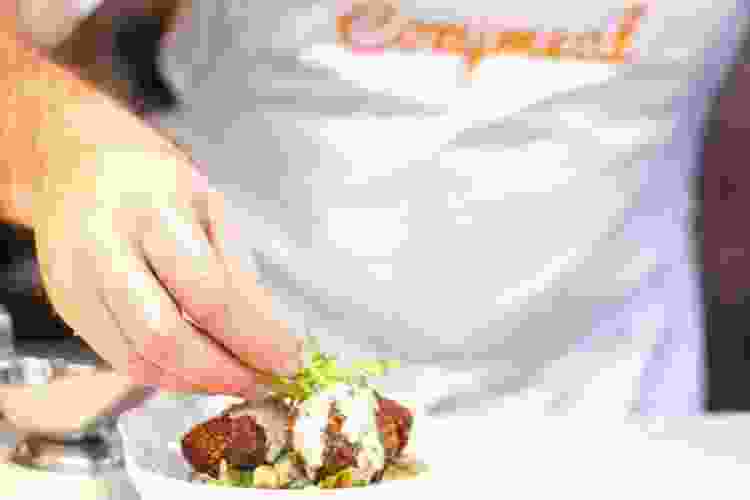 Book a Calgary Private Chef Now

Indulge in the finest fare Calgary has to offer. Book a five-star private chef experience starting at $59/person.

Book Now
2. Private Chef Experiences
If cooking isn't your thing but great food is, look no further than this list of private chefs near you for a sophisticated date idea in Calgary. Host an incredible dinner date from the comfort of your home with one of the many talented private chefs in Calgary. Enjoy it with just the two of you, or make it a triple or double date idea and include a few other couples. You can't go wrong with this date idea in Calgary that brings gourmet cuisine to your own dining table.
3. Food Tours
You can find everything from European fare to traditional Asian or South American dishes in Downtown Calgary's bustling restaurant scene. Whether you and your date are self-proclaimed foodies or people who just like to eat, a DIY food tour is a great dinner date idea in Calgary.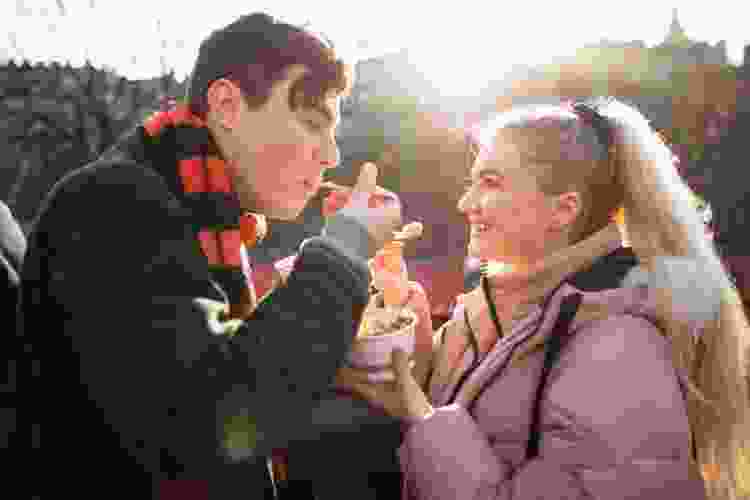 4. Winery Tours and Tastings
It's no Napa Valley, but there are plenty of beautiful and delicious urban wineries to enjoy throughout Calgary. Be sure to check out some local wines made from Calgary's homegrown berries, cherries and apples as an alternative to grapes. Whether a wine flight is your whole date or just a pre-dinner activity, it makes for a great first date idea in Calgary that lends an air of sophistication and elegance to the experience.
5. Brewery Tours and Tastings
The list goes on and on for microbreweries in Calgary's Barley Belt, located near the Manchester Industrial neighborhood. Opt for a DIY brewery tour and make a list of breweries to check off your date night list. This is a great date idea in Calgary that lets you get out and enjoy the town while sampling the local delicious brews and vibes at a number of establishments.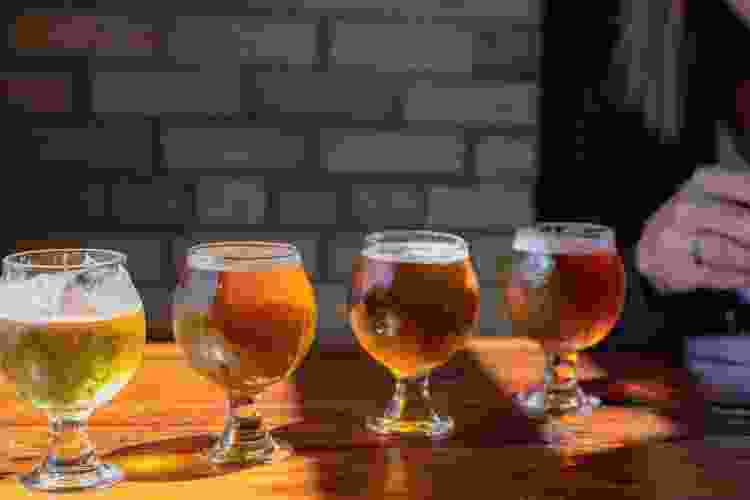 Top-Rated Cooking Classes in Calgary
Master the art of gourmet cuisine with the help of the best chefs in Calgary.
6. Pedal Pub
If you're feeling adventurous and want to burn off some of those calories while you explore the town, consider hopping on a Pedal Pub for a pre-planned first date idea in Calgary. You don't need a whole group of people to enjoy this interactive date, though you're welcome to book groups of up to 15 with Pedal Pub Calgary. Individual seats are available for purchase so you and your date can head out on a two-hour interactive tour of Calgary complete with snacks and drinks.
7. Dine in the Dark at Dark Table
There's nothing like stepping out of your comfort zone to grow your connection with someone, so step out of it together at Dark Table. This romantic date idea in Calgary is perfect for a first date or a 100th date. Enjoy your meal with no phones, no distractions and no lights in this pitch-black room. What's extra special about this venue — other than the fact that you can only use your sense of smell and taste to enjoy your meal — is that they hire legally blind servers. The experience is meant to give customers a small understanding of living life with a visual impairment.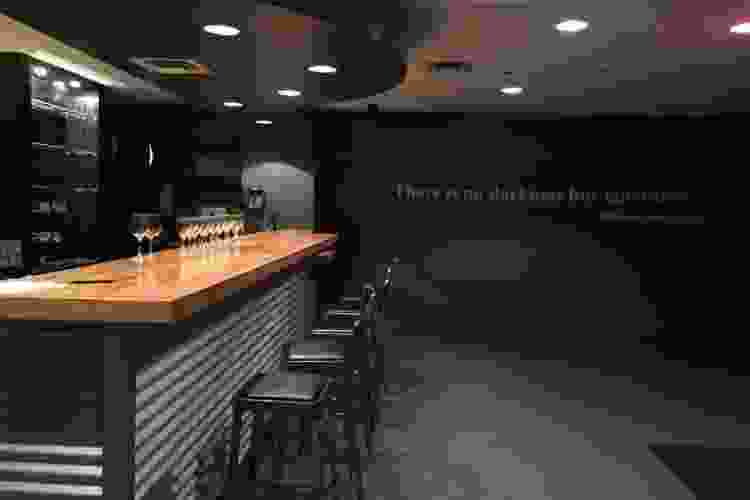 Relaxing Date Ideas in Calgary
8. Enjoy a Virtual Wine or Liquor Class
Take the pressure off and enjoy a relaxing stay-home date idea that's perfect for when the weather just won't cooperate. Pick up some new skills for the next date night or night cap with an online mixology class from the comfort of your couch. Not into the hard liquor? Check out a virtual wine tasting to unwind after a long week — the perfect Friday night date idea in Calgary.
9. Go for a Dip in the Hot Springs
Mystic Springs isn't too mainstream yet, making it a relatively quiet location and a well-kept secret. Open year-round, this outdoor hot spring is the perfect relaxing date idea in Calgary.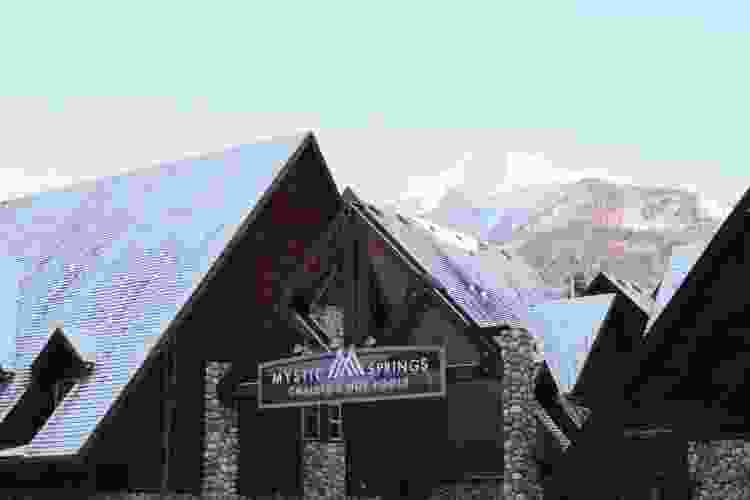 10. Decompress at the Nordic Spa
Take the day and head for the Kananaskis Nordic Spa for a day trip or a weekend getaway. Everything from hydrotherapy to massages awaits you in this alpine retreat. It's the perfect relaxing date idea in Calgary and a special treat in the winter months in particular.
Book a Calgary Private Chef Now
Indulge in the finest fare Calgary has to offer. Book a five-star private chef experience starting at $59/person.
Active Date Ideas in Calgary
11. Jump for Joy at Flying Squirrel
If it's raining or snowing outside, it can still feel like summer inside when you visit Flying Squirrel indoor trampoline park. With everything from an obstacle course to a rope swing into a foam pit, let your inner child shine in this heart-pumping date idea in Calgary. Plus, every Friday and Saturday from 9 p.m. to 12 a.m., Flying Squirrel hosts a neon lights dance party complete with glow sticks and a DJ.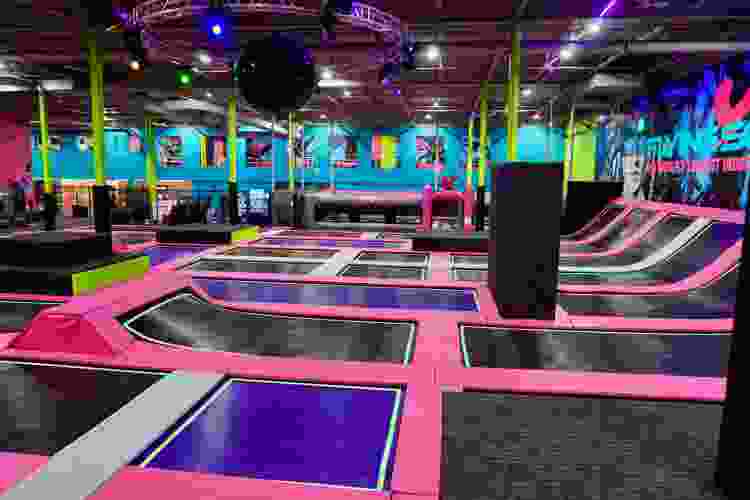 12. Dance the Night Away at Ranchman's Dancehall
Dance away the pre-date jitters at Ranchman's Cookhouse and Dancehall with a number of dance classes geared for beginners. Check out Two-Step Wednesdays or East Coast Swing on Thursdays. As a bonus, two-step classes are complimentary on Friday nights. Work up an appetite and stick around for refreshments at this cool date idea in Calgary.
13. Take a Horseback Ride
Saddle up for a super fun date idea in Calgary — horseback riding at one of the dozen or so equestrian facilities in and around Alberta. Moose Mountain Horseback Adventures offers guided trail rides through beautiful forests in the foothills. Anchor D Outfitting will take you on a trail ride into the Canadian Rockies for a more daring adventure.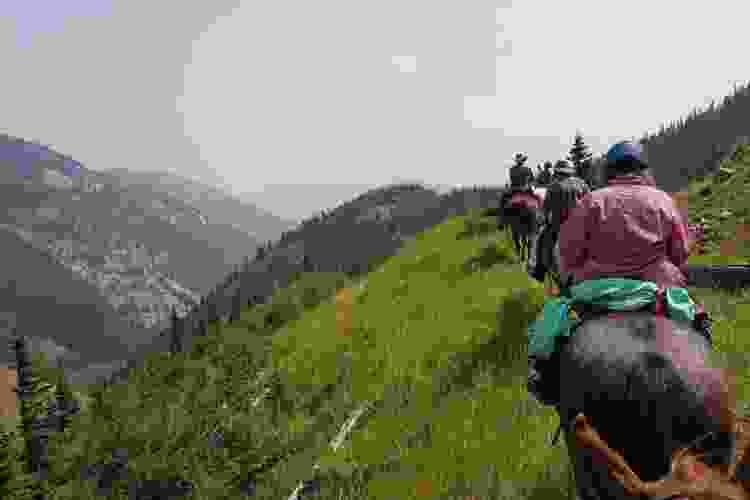 14. Grab a Drink at a Hidden Bar
Calgary is home to tons of old speakeasies and hidden bars, so why not delight in some mystery for your date night and check a couple off the list? This is the perfect pre or post-dinner date idea in Calgary, and there are tons of cozy spots to choose from. Check out Betty Lou's Library, Ajito or Untitled Champagne Lounge for a cool cocktail.
15. Have a Drink at Wine Bar Kensington
The perfect dinner date spot in Calgary, Kensington Wine Bar is the longest-running wine bar in town. The romantic basement setting is perfectly cozy for a date night and offers additional seating right along the kitchen for dinner and entertainment in one.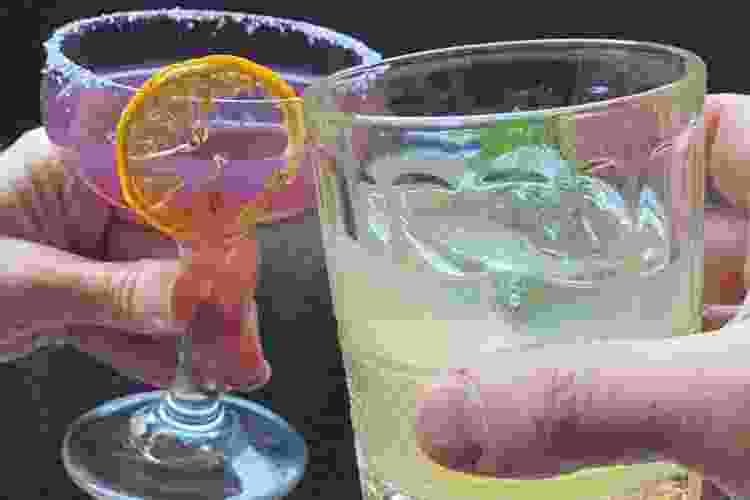 Romantic Date Ideas in Calgary
16. Stroll Through the Simmons Building
Take a walk hand in hand down the East Village Riverwalk and end it at the Simmons Building, where you can grab a cappuccino from Phil and Sebastian or a fresh-baked scone from Sidewalk Citizen Bakery. It's the perfect Saturday or Sunday morning date idea in Calgary after a lively Friday night.
Top-Rated Cooking Classes in Calgary
Master the art of gourmet cuisine with the help of the best chefs in Calgary.
17. Bird Watch at the Inglewood Bird Sanctuary
Even if bird-watching isn't your thing, the Inglewood Bird Sanctuary is a cool date idea in Calgary offering a much-needed breath of fresh air just minutes from Calgary's city center. Covering a total of 36 hectares, this wildlife sanctuary is home to over 250 species of birds plus a number of different mammals, reptiles and amphibians. Go for a romantic stroll through the sanctuary for a relaxing afternoon date activity or a walk before or after dinner.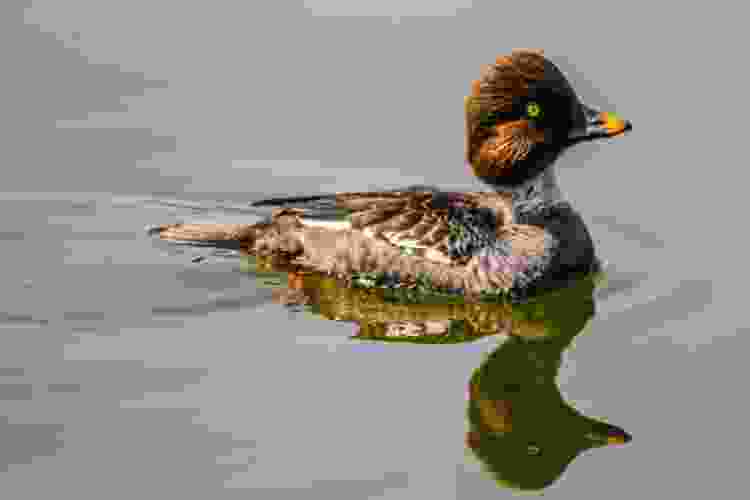 18. Check Out the Athabasca Ice Caves
You'll have to wait for the winter months to check out this one-of-a-kind experience, but we promise it's worth the wait. Located right along the Columbia Icefield, this iconic tourist attraction is pure magic and a fun thing for couples to do together. Check out the cool blue hues of the massive ice caves in this cool date idea in Calgary. Sadly, the glacier is slowly disappearing and won't be around for future generations, so check it out while you still can.
19. Head to the Lake Louise Ice Magic Festival
Available only around the holidays, this event is the perfect way to get into the holiday spirit with a sweet winter date idea. Hold your partner's hand and a hot cocoa as you wander the festival watching master ice carvers work their magic. This date idea in Calgary is the perfect activity to beat the winter blues and spend some quality time together.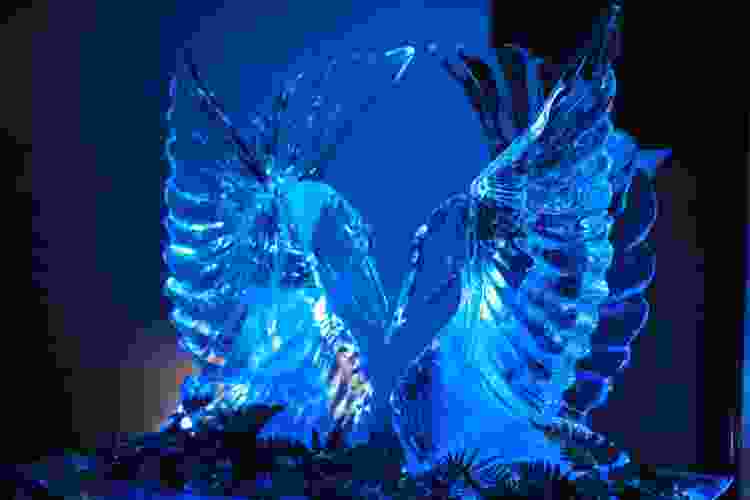 Cheap Date Ideas in Calgary
20. Laugh It Off at Yuk Yuk's
Head to Yuk Yuk's downtown for a fun and easy date night idea in Calgary. Don't sit in the front row unless you don't mind being the butt of the joke! Yuk Yuk's hosts up-and-coming talent as well as established comedians and makes a super fun Friday night date spot.
21. Stop and Smell the Flowers at Nikka Yuko Japanese Garden
Head to the Nikka Yuko Japanese gardens for your weekly dose of peace and serenity. For a summer date idea, you can expect beautiful blooming flowers and a variety of special activities like Shakespeare in the Park or outdoor yoga classes. In the winter months, a magical lantern and light festival makes this one of the best date ideas in Calgary.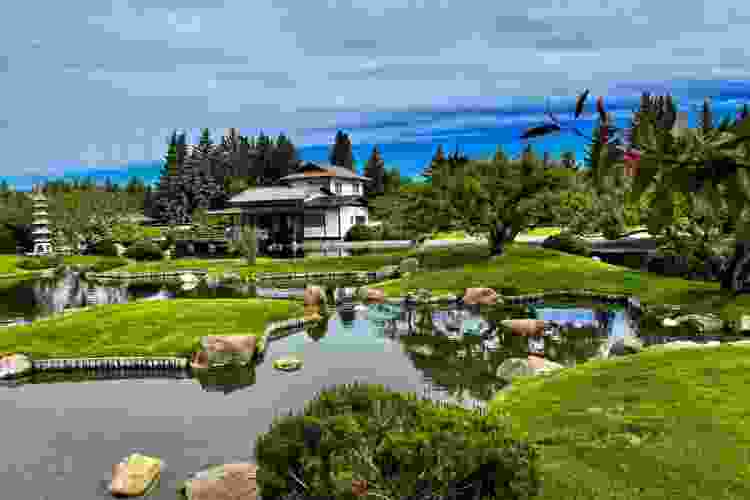 22. Wander Through Glenbow Museum
For a budget-friendly date idea in Calgary, check out the Glenbow Museum, where there's free entry the first Thursday of every month. Permanent exhibitions like New Sun Gallery of Aboriginal Art and Culture as well as ever-changing exhibits on a variety of topics make this a fun and informational date idea that everyone can enjoy. Check what's on at Glenbow for the latest exhibits and talks.
Book a Calgary Private Chef Now
Indulge in the finest fare Calgary has to offer. Book a five-star private chef experience starting at $59/person.
23. Walk Through Contemporary Calgary
This date idea in Calgary is perfect for the artsy couple looking to explore. Contemporary Calgary is a modern museum full of wide open spaces and interesting exhibitions. Admission is only $10, and new exhibits happen with fairly regular frequency.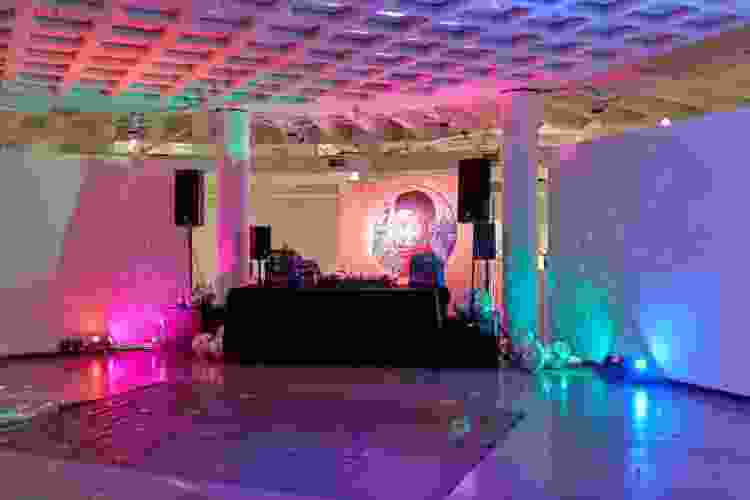 24. Nerd Out at TELUS Spark
Of course, visiting the science museum can be a fun day for all ages, but every month after 6 p.m., Calgary's main science museum is open for adults only, offering a few extra perks as well. Not only can you enjoy all the exhibits without the crowds and small children, but they also add monthly topics like "love and sex" plus a number of programs on relationships to help you explore human touch and psychology. Opt for a dinner combo and enjoy refreshments right at the museum, making this the perfect all-in-one date idea in Calgary.
25. Get a 360° View of the City at Calgary Tower
Head to the top of Calgary Tower, where you'll enjoy a 360° view of the city from 155 meters up. The restaurant rotates at about one revolution per 45 minutes, so you can enjoy a romantic date idea in Calgary as you take in the changing views.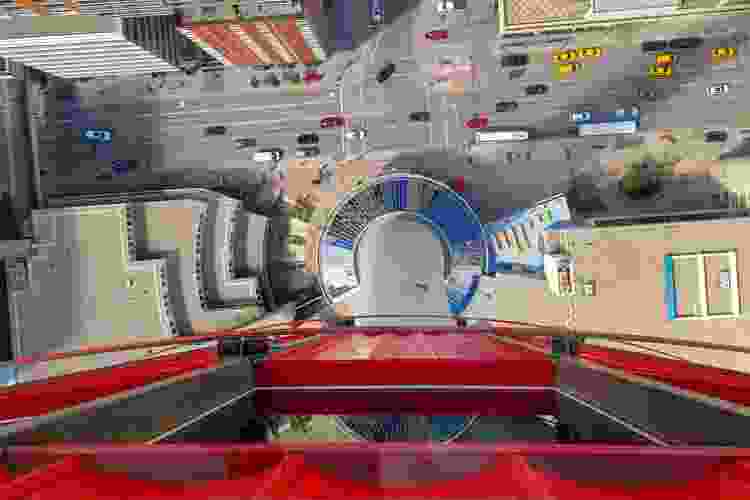 26. Enjoy Live Theater at The Grand YYC
Visit the oldest theater in the city for a fun couple's activity in Calgary where you can catch everything from comedy shows to music performances. The wonderful and historic theater is the perfect backdrop for a romantic date night with your partner.
27. Check Out the Reader Rock Garden
Get outside and enjoy this beautiful date spot in Calgary for a relaxing and romantic stroll. Complete with rock sculptures and formations plus blooming flowers, this is a great date idea in Calgary for springtime through autumn.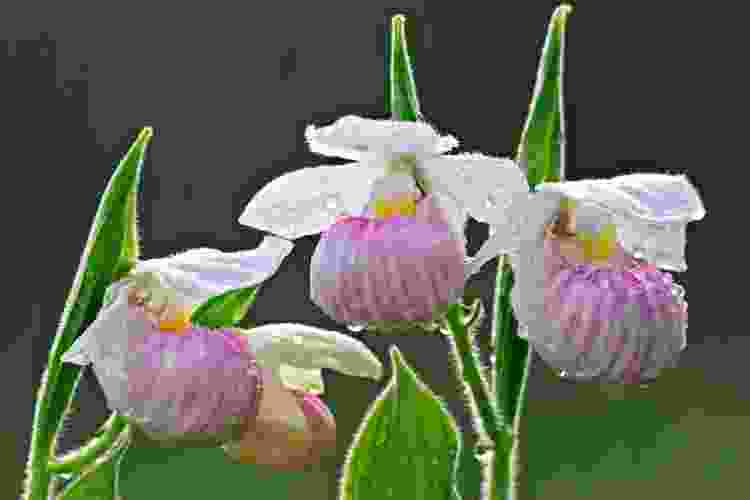 First Date Ideas in Calgary
28. Go Ice Skating at Olympic Plaza in the Winter
Even in the winter months, there are plenty of fun date ideas in Calgary to choose from. The Olympic Plaza was built in 1988 for the Winter Olympics, and parts of it are still functional to this day. The rink is open for free from November to March and is a great spot to skate without having to worry about crowds of strollers or toboggans. Bring your own skates or rent a pair there at this couple's activity in Calgary.
Top-Rated Cooking Classes in Calgary
Master the art of gourmet cuisine with the help of the best chefs in Calgary.
29. Get Musical at Studio Bell
Show off your musical talents at Studio Bell for a fun first date idea in Calgary. Home to the Canadian Music Hall of Fame and interactive installations, Studio Bell at the National Music Centre features a number of different musical instruments for you to try. On Tuesdays in the summer they offer a special "date night" featuring discounted rates on admission as well as extended hours.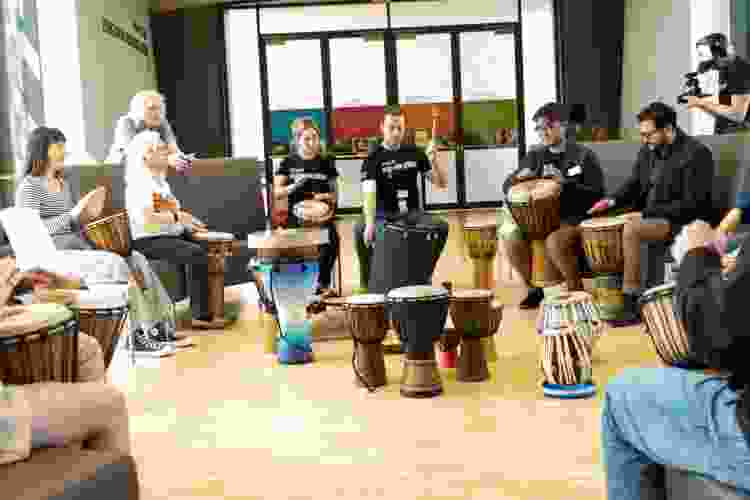 30. Stroll Around Prince's Island Park
Prince's Island Park is the perfect spot for a romantic riverside picnic or a leisurely stroll with your date. The island sits in the middle of the Bow River and is accessible by tree-lined pedestrian bridges and trails. It makes for a cute date idea in Calgary in both the spring and summer when trees are full and into the fall when the leaves turn.
31. Check Out the Calgary Stampede
Tapping into the Western roots of Calgary, the Calgary Stampede is a rodeo, exhibition and festival held every July. With live music, bull riding and plenty of good food, this makes for a great first date idea in Calgary. Stop by and check out all the offerings at this 136-year-old tradition.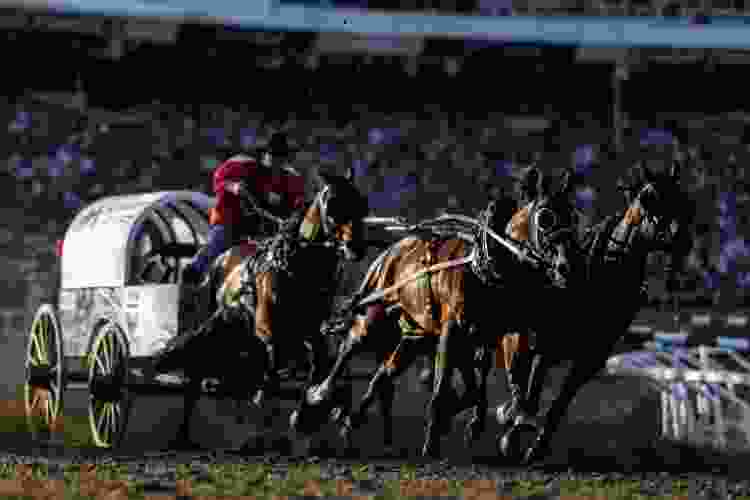 32. Get Creative at Vin Gogh Paint & Sip Studio
Even if you've never held a paintbrush before, this unique date idea in Calgary is a perfect ice breaker and allows you to enjoy a cocktail or glass of wine while you relax and get in touch with your creative side. Paint Your Pet night, a fan favourite, is a great class to start with. For a fun parting gift, swap paintings with your date, and you can each use the paintings as a reminder of a fun date night.
33. Spike Your Adrenaline at Calaway Park
Head to Calaway Park and ride the roller coaster or one of the many rides and eat carnival food for a fun date idea in Calgary. With an abundance of rides, games, live shows and food, you can easily make a day of it.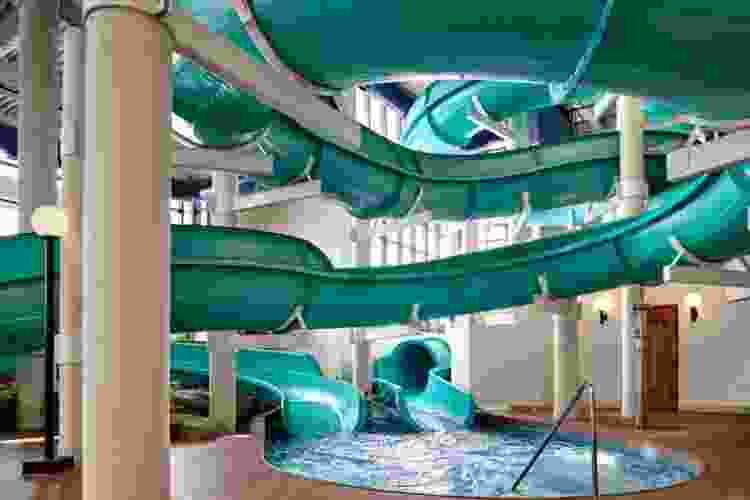 34. Kick It Old School at Peter's Drive-In
Stop by for a burger, fries and milkshake at Peter's Drive-In, one of the most beloved date night spots in Calgary. Plop down at a picnic table or park nearby at the lookout point on Crescent Road and cuddle together on the hood of your car. This laid-back date idea in Calgary is a real winner on a nice summer night or a cool autumn evening.
35. Embrace Your Inner Child at Cobb's Adventure Park
Cobb's Adventure Park is an exotic animal rescue that also has axe throwing, go-karts and more, so it's a one-stop shop for an adventurous date idea in Calgary. Pet baby kangaroos while you get to know your date at this unforgettable first date spot.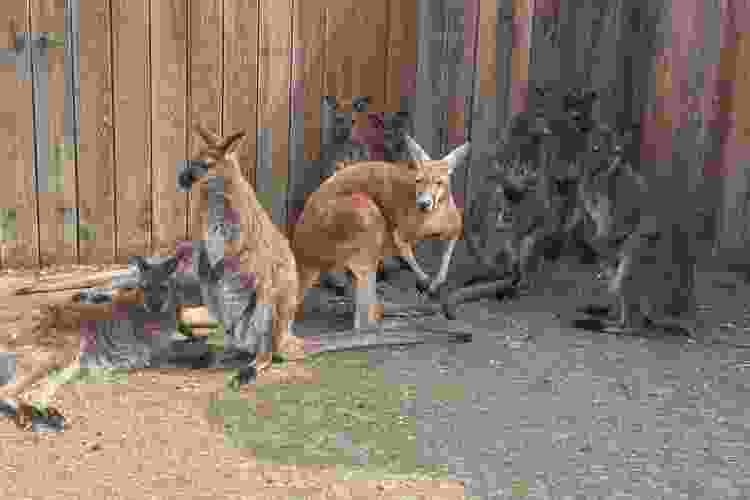 Join 200,000+ Culinary Enthusiasts
Exclusive deals, recipes, cookbooks, and our best tips for home cooks — free and straight to your inbox. PLUS: 500 Rewards Points.
Now that you have a solid list of date ideas in Calgary, it's up to you to plan a fun and romantic date night or maybe even a romantic getaway! The mixture of Western traditions and thriving cosmopolitan city equals a whole lot of fun for you and your date whether you're an adventure-seeker, homebody or food fanatic.
For even more fun date ideas in Calgary and beyond, check out other experiences happening on Cozymeal.