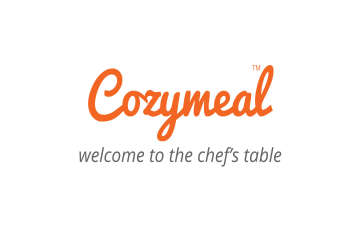 Chef Ruel
Verified chef
Chef Ruel is a certified culinary trainer and recipe tester specializing in South American and plant-based cuisines. Chef Ruel has spent many years working behind the scenes in the hotel and hospitality industries and has since transitioned into the corporate space. Now, Chef Ruel works for one of the largest companies in the world teaching interactive cooking classes in a state-of-the-art teaching kitchen.
Cooking Classes
Chef Ruel is not currently offering any experiences. Here are similar experiences:
Team Building experiences
Chef Ruel is not currently offering any experiences. Here are similar experiences:
Food Tours
Cozymeal guest reviews for Chef Ruel


Had a fantastic time learning South American cooking way back in late December 2019. Ruel was a great host and the recipes were fantastic.


Ruel is awesome! We were lucky enough to be the only couple who booked that night and had an amazing experience. We had so much fun cooking an amazing delicious meal.


My husband and I recently attended a cooking session with Chef Ruel. From the very beginning, he made all of us feel welcome and comfortable. His apartment is super clean and organized, and the space is truly ideal for this type of event. Chef Ruel is very knowledgeable about cooking techniques, recipes and skills, yet he introduces this knowledge in an easy-to-understand format. He asked lots of questions of us, and his goal was to make the experience fun and non-intimidating. That being said, we had so much fun, the food was absolutely amazing, and we came away with many great ideas. We plan to make this exact meal for an upcoming dinner party that we are hosting for friends. I hope to take more classes with Chef Ruel!