What Time Is Brunch?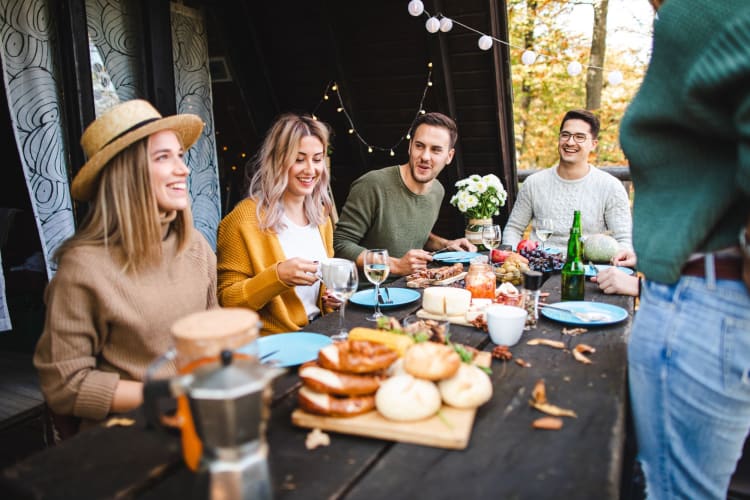 Everyone can agree that brunch is the perfect meal, but when planning your decadent cuisine moment, you often run into an important question: what time is brunch? If you're going out for brunch, you'll likely need to ask the restaurant what time does brunch start or what are brunch hours. And at every restaurant you go to, you'll get a slightly different answer.
While there's no definitive answer for what time brunch is, it's useful to have a general idea of the norms surrounding brunch culture. With that in mind, here's a simple guide to narrowing down how to decide what time brunch is.
Jump to Section
Gourmet Cooking Classes Near You
Take your culinary skills to new levels with guidance from five-star chefs.
What Is Brunch?
Brunch is a blend of breakfast and lunch. Often served on the weekends, restaurants use brunch as a leisurely mealtime where folks can stroll up at a later time than they would for breakfast and enjoy a mix of their favorite breakfast and lunch dishes, such as various types of cooked eggs and indulgent sandwiches.
Most people are familiar with brunch and enjoy it as a rewarding weekend activity. But understanding what time brunch is can be a little confusing for those who aren't regular brunchers.
What Time Is Brunch?
So, what time is brunch? Generally speaking, most people associate brunch with any meal that takes place after 11 a.m. but before 3 p.m. If you're eating before 11 a.m., it's safe to assume you're having breakfast. Some people try to push the brunch concept deep into the afternoon, but given that afternoon tea traditionally begins at 3:30 p.m., a 3 p.m. end time for brunch is a reasonable cutoff.
If you're looking to have brunch at a restaurant, you'll be at the mercy of the restaurant's opinion on when brunch begins and ends. However, if you've been taking cooking classes near you that are well-suited for brunch dishes — such as a trendy course in an urban location, like cooking classes in NYC or cooking classes in Los Angeles — and are looking to show off some skills by treating your friends to a homemade brunch, your best choice as a host would be to invite your guests over on the weekend in the late morning or early afternoon.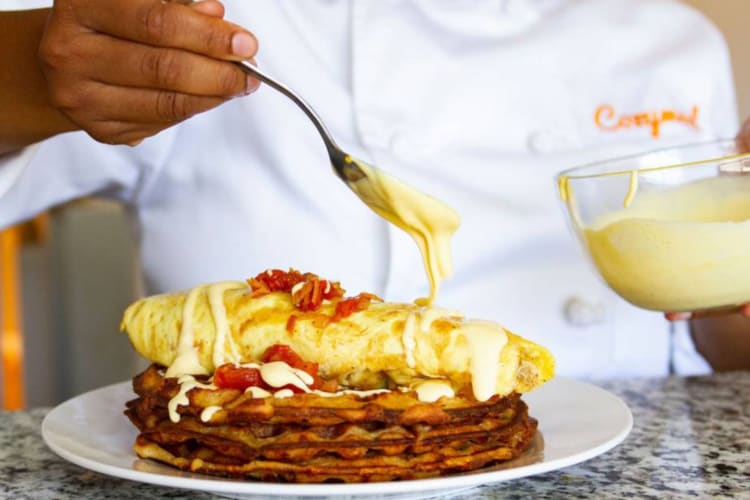 When Is the Best Time to Go to Brunch?
People trying to go out for brunch will need to strategize the best time to make a reservation. You may know what time brunch starts, but that isn't necessarily the most fashionable or convenient time to arrive. The best time to go to brunch will depend on the particular patterns of a restaurant, as well as a city's specific brunch culture.
If you ask, "What are brunch hours?" to people in different cities, you may get a range of answers. For example, if you're looking for the best brunch in Los Angeles, you'll want to get there early, at 10 or 11 a.m. On the other hand, if you ask New Yorkers what time brunch is, you'll get a much later time, since New York City brunch culture prefers an afternoon start time.
Of course, if being trendy doesn't matter to you, focus on convenience: Go early if it's a buffet so you can get the freshest food, and go later if it's a sit down restaurant so you can avoid the crowds.
Join a Live Online Cooking Class Today
Your kitchen is now your own culinary classroom. Connect with chefs from around the world right from the comfort of home.
Brunch Food Ideas
For folks making brunch at home, your imagination is the limit when devising the menu. Try to have a decent balance between breakfast and lunch dishes. Be sure to include a few types of cooked eggs, such as fluffy scrambled eggs or, for a more original twist, air fryer hard boiled eggs.
Pancakes are another easy breakfast dish to include for a homemade brunch. Elevate your pancakes with a unique recipe, like oat flour pancakes or pancakes with a berry compôte topping.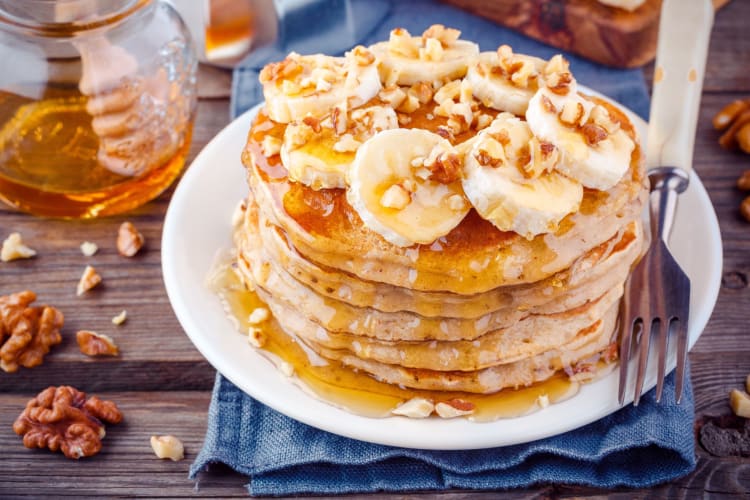 Don't forget the special treats that make brunch fun. You'll delight your guests if you surprise them with simple maple bacon and a well-made prosecco mimosa.
Also consider the setting when planning your brunch menu. If you're having the meal at a table, with a large kitchen available, you can go all out with sides and specialty beverages. But if the brunch is outside for family gathering or as a cute picnic date idea, you'll need to focus on handhelds and drinks that travel easily.
Brunch is a flexible meal, so you have lots of wiggle room when designing your brunch. And if you ever anticipate running into trouble, taking an online cooking class before the event can always help you feel more prepared.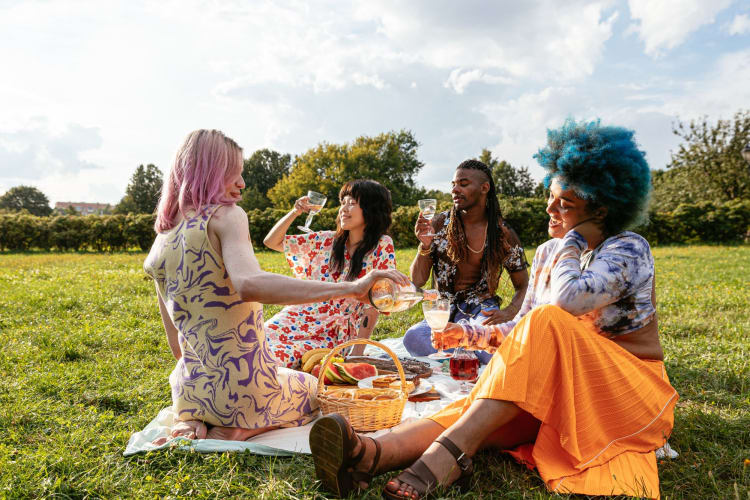 Join 200,000+ Culinary Enthusiasts
Exclusive deals, recipes, cookbooks, and our best tips for home cooks — free and straight to your inbox. PLUS: 500 Rewards Points.
Brunch is such a fun way to enjoy a weekend afternoon and indulge in some yummy meals you normally don't eat. While knowing what time brunch is can help with making plans, the point of a blended mealtime is to keep things relaxed and casual. So no matter what time you prefer to have brunch, it can still be a happy, memorable meal.
For even more ways to explore your favorite foods, check out other experiences happening on Cozymeal.