16 Types of Cooked Eggs and How to Make Them
Our editorial team recommends the best products through independent research, selection and careful review. Prices are subject to change.
For every dozen eggs in your fridge, there are dozens more types of cooked egg dishes you can make with them. Who doesn't love to start their day with a delicious and nutritious egg?
Eggs are an essential protein in almost everyone's diet, and they seem to work for any meal of the day.
There are many popular styles of egg cooking, from frying to scrambling to boiling or even baking. In fact, there are so many types of cooked eggs that you'll likely find cooking classes near you or online cooking classes that focus on nothing but ways to make or use eggs.
Styles of eggs include traditional white and brown, but green and even blue eggs are becoming more common. Beyond the chicken egg, you'll find quail and duck eggs at farmers markets and even some grocery stores.
Not only are eggs versatile as a food in their own right, they are also a key ingredient in many of your other favorite foods, from pasta to cookies and cakes and salad dressings to ice cream. Let's take a look at some of the most popular types of cooked eggs and some secrets, cookware and gadgets to help you ace the most common egg cooking styles.
Jump to Section
Book a Gourmet Cooking Class Now
Kick-start your culinary confidence with help from a world-class chef. See what's cooking in your city today.
Fried Eggs
1. Sunny Side Up
The sunny side up egg is probably the most recognizable type of cooked egg and one of the easiest to make. Heat up your pan, crack the egg in (carefully!) and let it ride on a tablespoon or two of extra virgin olive oil (the best oil for frying eggs). Pop a lid on the pan for a few minutes until the whites are set and the top of the yolk is translucent, and you're done!
One of the keys to cooking great fried eggs is having the right pan. We recommend the Hestan NanoBond Titanium 11" Stainless Steel Skillet Fry Pan. Don't be afraid that it isn't non-stick. This pan has a quality titanium cooking surface that heats up fast and even, which is perfect for this type of cooked egg.
2. Over Easy
Over easy is the most challenging type of cooked egg because you have to make the flip. One of the best egg tools to use for a successful flip is the silicone spatula. What's the secret to not breaking the yolk? First, use fresh eggs. Second, let the egg bottom cook before trying to flip. Then slip the tip of your spatula under one side of the egg until you're just under the yolk itself. Pick up the pan in your other hand and tilt it toward your spatula as you make the turn. Never try to lift the entire egg off the pan; just fold it over.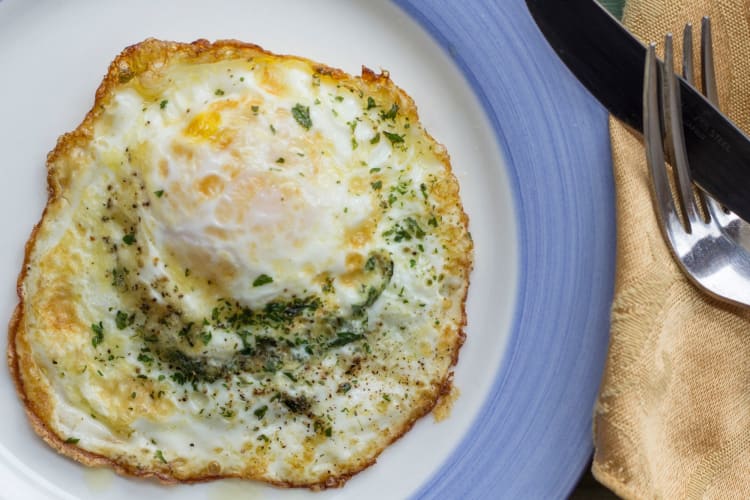 3. Over Hard
If you are someone who cringes at the idea of runny yolks, then over hard is the type of cooked egg for you. Use the same method as over easy, only let the egg cook longer before trying to flip it. The yolk should be almost completely firm. Once you make the flip, just allow the egg to cook longer until a soft push of the fingertip on the yolk feels firm and not loose.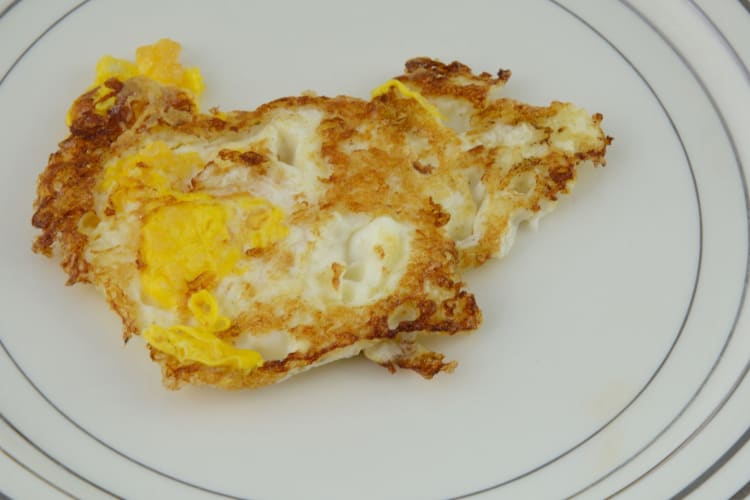 4. Over Broken
This might not be an official type of cooked egg, but if you break the yolk during your flip, don't let it break your heart. You're not going to throw it away, so let the yolk cook through and you now have eggs over broken. Pop your broken egg on a piece of buttered toast and enjoy. Better luck next time!
Book an Online Cooking Class Today
Five-star chefs. Step-by-step coaching. Flexible menus. Come see what's cooking in a live online cooking class.
Scrambled Eggs
5. Hard Scrambled
If you fear the undercooked egg, hard scrambled is the type of cooked egg to ask for. A hard scrambled egg is best achieved by getting the pan a little hotter than you would for a soft scramble. Pour your eggs in and immediately use a spatula to toss them around until cooked through to your liking.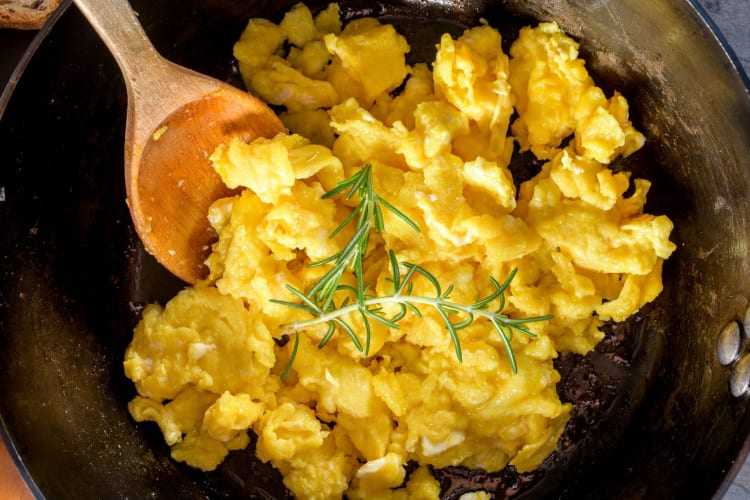 One of the best pans for eggs of this type is a non-stick like the Anolon Nouvelle Copper Luxe 8.5" & 10" Frying Pan Set in Sable. The 8.5" pan is your perfect scrambled egg companion because of its copper mid-layer, which translates to top-notch heat conduction. It's also one of the best omelette pans. No matter what type of cooked egg you choose to make, use the larger pan in this set for some bacon to go with it.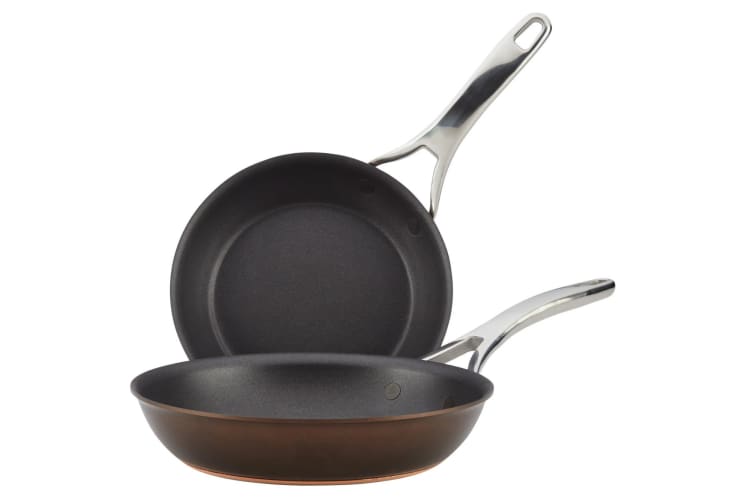 6. Soft Scrambled
Everybody loves a good scrambled egg, but this is one type of cooked egg where people tend to have strong opinions. Soft scrambled eggs are lighter and fluffier — essentially just barely cooked.
If you like a soft scramble, mix a splash of milk or cream with your scrambled eggs before pouring them into the pan. Let the eggs set for a minute before trying to break them up. Use a spatula to fold the egg pancake in half, and let that cook through. Then lightly break it into bite-sized pieces. The key to these types of cooked eggs is not to overwork them.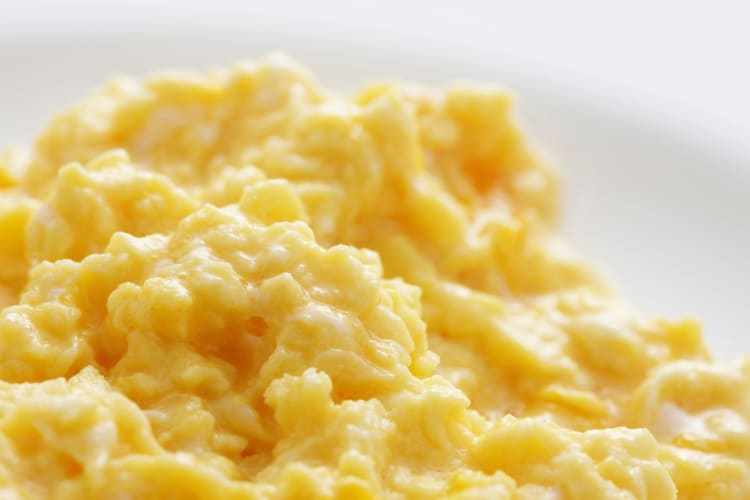 7. Frambled Eggs
If you break the yolk when trying to flip a fried egg, and you don't want to let it finish as a broken egg, just give it a quick scramble. Now you have yellow and white frambled eggs, and you can finish them soft or hard.
Boiled Eggs
8. Hard-Boiled Eggs
Great as a protein snack on a hike, great for adding to salads, great for deviled eggs and great for Easter eggs — this type of cooked egg does it all. Hard boiling eggs isn't hard. Add them to a pan and cover with cool water. Bring to a boil over medium-high heat and cook for 8 more minutes.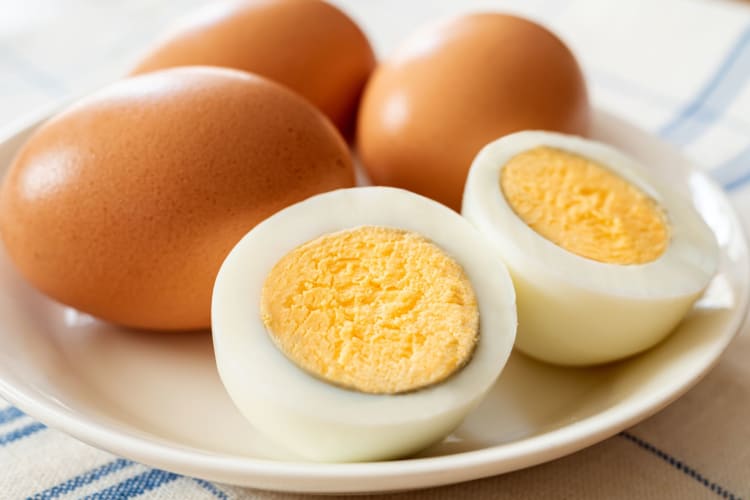 Shop Like a Chef in the Cozymeal Shop
Update your kitchen with top-rated cookware. Beloved brands, easy returns and guaranteed price-matching.
The hardest part of making this type of cooked egg is peeling. Experts recommend a plunge in an ice water bath after boiling is done to help release the shell and membrane. If you don't want to go to the trouble, just run your hard-boiled eggs under a cold tap until they are cool enough to handle.
Love hard-boiled eggs but don't love the process of making them? Check out the GreenLife Qwik Egg Maker, which can perfectly soft or hard boil up to seven eggs at a time. It's even got a function for making two other types of cooked eggs — mini omelettes and egg bites.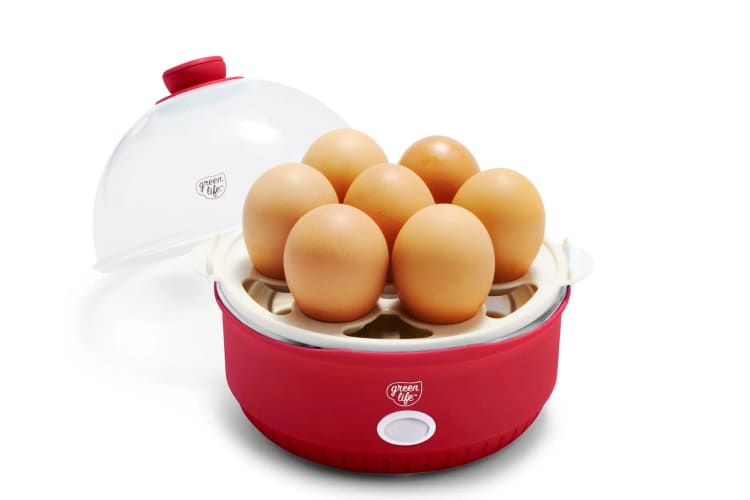 9. Soft-Boiled Eggs
The soft-boiled egg is an elegant and refined type of cooked egg. And notoriously hard to get right. Underdo it and you've got raw eggs. Overdo it and you're hard-boiled.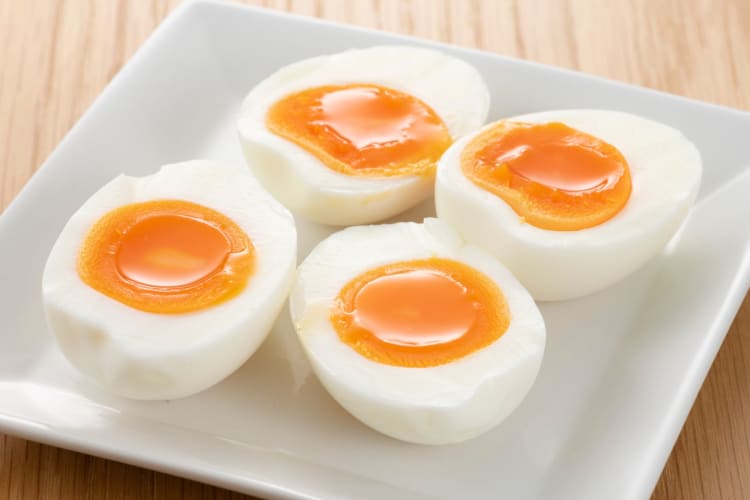 To make the perfect soft-boiled egg, it is essential that you have an egg timer. One of the more amazing kitchen tools ever invented is the Harold Import Co. Heat-Sensitive Color Egg Timer. This little gadget goes right into the pot with your eggs and changes color to tell you what stage they are in.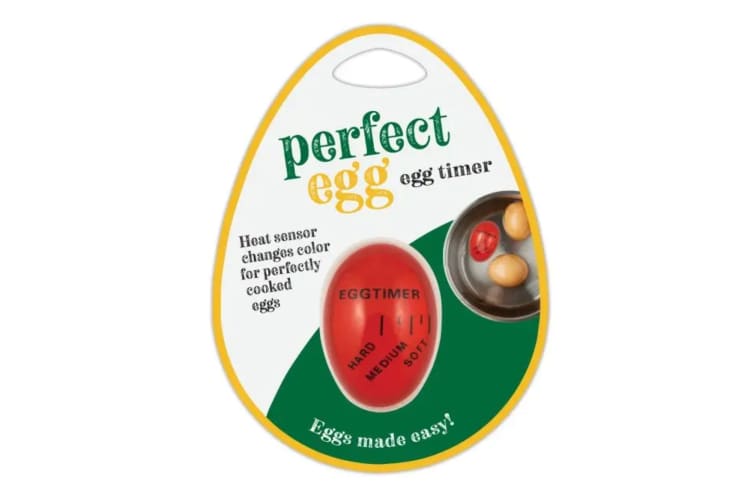 Other Types of Cooked Eggs
10. Eggs Benedict
Feeling saucy? The ultimate type of cooked egg dish is eggs Benedict. Traditional eggs Benedict involves toasting two halves of an English muffin, topping with ham or Canadian bacon, a poached egg and luscious hollandaise sauce.
Making eggs Benedict and getting it perfect isn't for the beginner chef. This would be a great type of cooked egg dish to learn in cooking classes in NYC or cooking classes in Portland. Check out cooking classes near you to find a world-class chef ready to teach you this breakfast classic.
11. Frittata
Frittata is the lazy chef's quiche. It's a type of cooked egg dish that bakes up like a quiche, only there is no crust. The best frittata is the one you made using up all the leftover pieces of produce in your crisper drawer. Cheese is optional.
Because you'll start this type of cooked egg dish on the stove but will finish it in the oven, you'll want a solid oven-proof pan. The Hestan CopperBond Induction Copper Skillet would be a good choice for a frittata, and it comes in three sizes. The Demeyere Atlantis Proline 9.5" Stainless Steel Fry Pan is also an excellent option because it heats evenly and has a handle that stays cool even at high oven temperatures.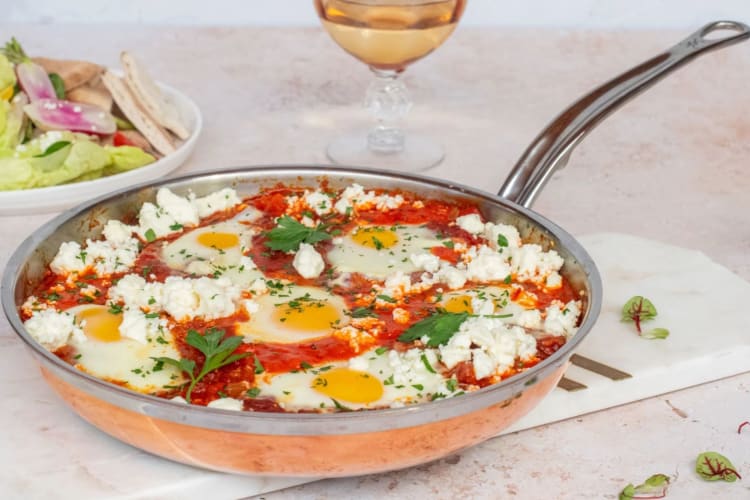 Gourmet Cooking Classes Near You
Take your culinary skills to new levels with guidance from five-star chefs.
12. Muffin Cup Egg Bites
By now, everyone's seen egg bites in the grocery store. This type of cooked egg makes a great breakfast on the go or a good source of protein for an afternoon snack. Did you know how simple it is to make them at home? You can opt for standard-size tins or go for a cute mini size, like the Nordic Ware Naturals 24-Cup Petite Muffin Pan.
Coat a muffin pan with cooking spray and fill each cup about halfway with your favorite mix-ins (don't forget the cheese). Whisk up some eggs, add a splash of milk and season with salt and pepper. Pour the egg mixture over the filling ingredients until the muffin cup is about ¾ full. Bake this type of cooked egg dish at 350° for 20 minutes.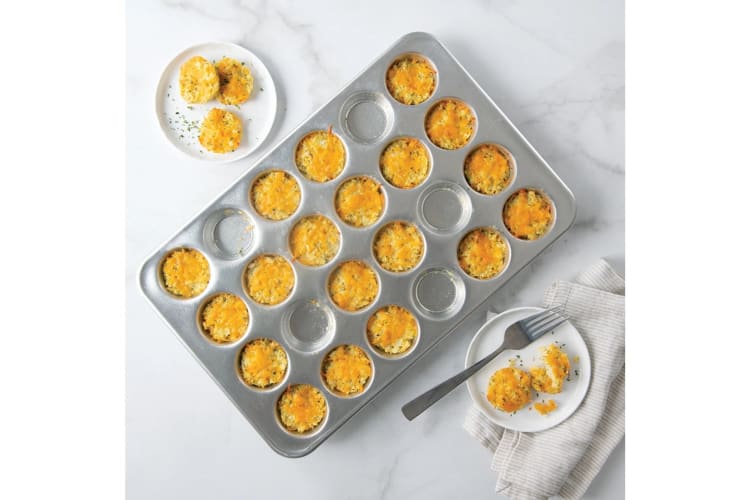 13. Poached Eggs
A poached egg is a type of cooked egg that is boiled outside of the shell. The process is fairly easy, though learning a few simple techniques will give you a better-looking result.
To make this type of cooked egg, bring water to boil in either a small saucepan or a shallow frying pan. Add about a tablespoon of vinegar to the water once it is boiling. Crack your egg into a small ramekin. Use a spoon to start stirring the boiling water to create a little whirlpool and then gently dump your raw egg into the center of the boiling water. The whirlpool action and the vinegar help the whites to cook up into a neat little package vs. spiraling out through the water.
The poached egg is the perfect type of cooked egg on your morning toast but is also delicious when served over a hot pasta or fancy dinner salad, where the warm yolk can become part of the sauce or dressing.
14. Omelettes
The beloved omelette needs no introduction because it's the type of cooked egg dish we love to order when we go out for Sunday brunch. You've watched the chef make one a hundred times. Now it's your turn. Whisk a couple of eggs together (as few as two will make a nice omelette) and season with salt and pepper. Maybe add a splash of milk or cream. Heat a non-stick skillet over medium to medium-high heat. Pour your eggs in and let them start to set.
Gently run a silicone spatula around the cooked edges of the omelette while lifting the pan and tilting to allow the uncooked egg to run underneath. Move around the edges, repeating this a few times until most of the raw egg is incorporated.
Throw on your toppings and fold. To properly finish this type of cooked egg dish, just make sure you allow it to cook through before sliding it onto the plate.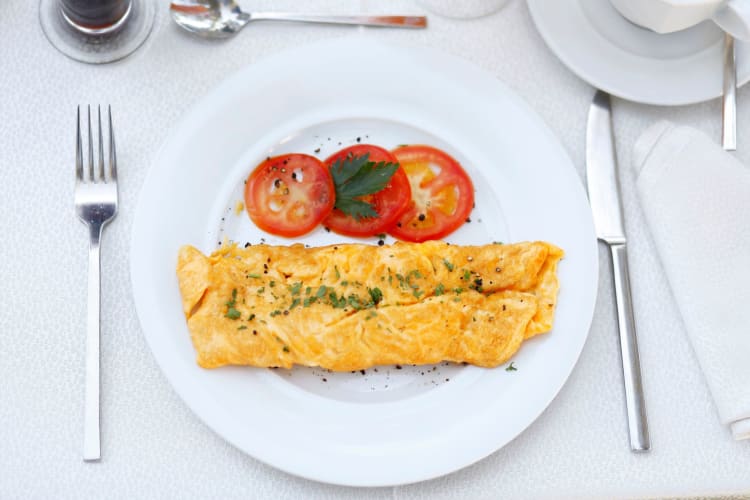 15. Quiche
When you're ready to go beyond egg basics, graduate to quiche. A quiche is a type of cooked egg dish that is essentially an egg pie made with a crust that is filled with baked eggs.
Quiche Lorraine is probably the most well-known version of this type of cooked egg dish. It's made with Swiss cheese and bacon, but there are literally endless combinations of ingredients that work perfectly in a quiche. And a slice of quiche is perfect for breakfast, lunch or dinner.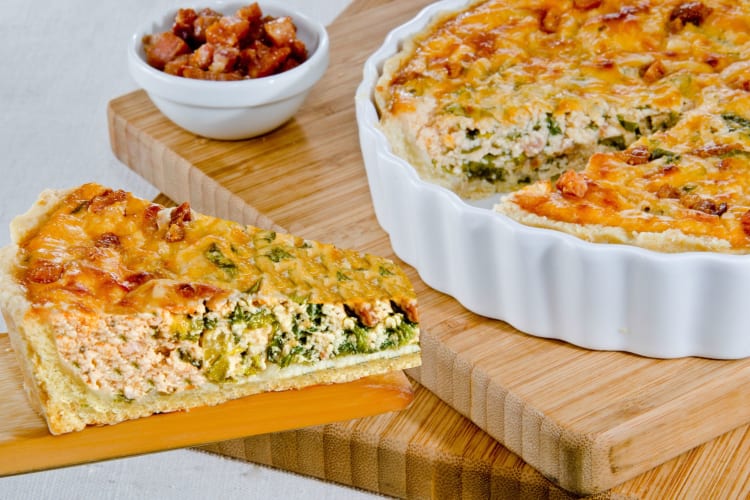 Shop Chef-Approved Cookware
Beloved brands. Easy returns. Price-match guarantee. Kick your kitchen confidence up a notch with cookware loved by chefs.
16. Egg in a Hole
If you're looking for a type of cooked egg dish that appeals to kids, try an egg in a hole. This little gem is called by all kinds of different names but was originally featured in an early Fanny Farmer cookbook and called "egg with a hat".
With this type of cooked egg dish, you're essentially making a fried egg and toast all in one pan. No toaster required. Simply cut a small doughnut hole out of a piece of bread (the hat). Melt some butter in a frying pan and add the bread (and the hat on the side). Let it cook until it's toasty and then flip it over. Crack an egg into the hole, season, give it about 30 seconds and pop a lid on top. By the time your egg is cooked to your liking, the other side of the toast will also be done.
Don't forget to put on the hat!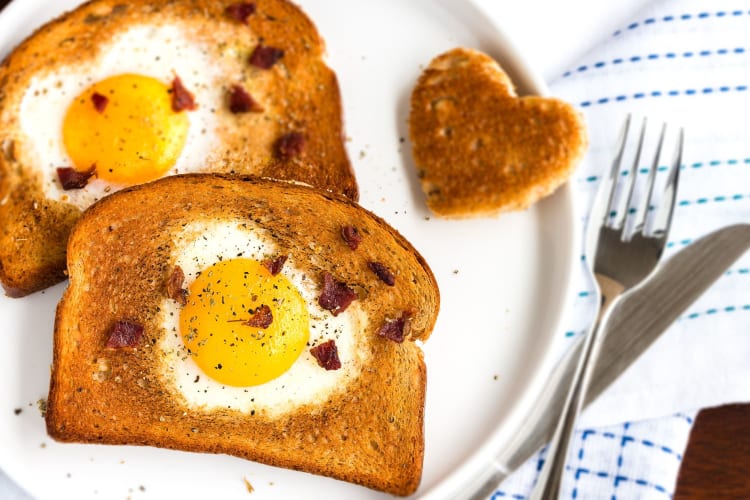 Join 200,000+ Culinary Enthusiasts
Exclusive deals, recipes, cookbooks, and our best tips for home cooks — free and straight to your inbox. PLUS: 500 Rewards Points.
Now that we've covered the basic types of cooked eggs, you might be ready to branch out. Think fried eggs on avocado toast, or learn how to make your own fresh pasta with simple flour and eggs. If you really want to get adventurous, check out recipes for shakshuka. No matter how you crack them, eggs are simply the perfect food staple.
For even more fun ways to explore your favorite foods, check out other experiences happening on Cozymeal.