How to Hold a Wine Glass Properly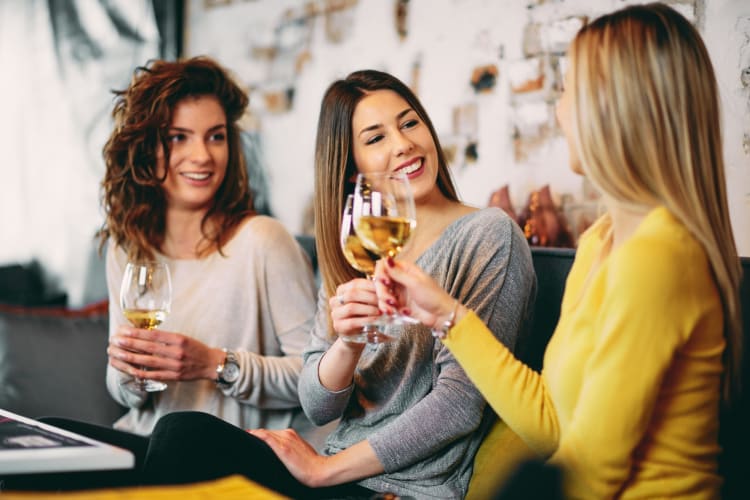 As the world begins to get back to in-person gatherings, some social skills might need a bit of polishing, and one of those skills may be how to hold a wine glass properly. You might have gotten away with lying under the box of wine, opening your mouth and turning the spigot outside the frame of a Zoom happy hour, but that's not going to fly in real life.
Of course, you are free to hold your wine glass any way you like, but wine connoisseurs have a few recommendations on how to hold a wine glass that actually make sense. So before you venture out to your next wine o'clock get-together, here are some tips on how to properly hold a wine glass to help boost your social cred.
Jump to Section
GET UP TO $50 IN COZYMEAL

CASH™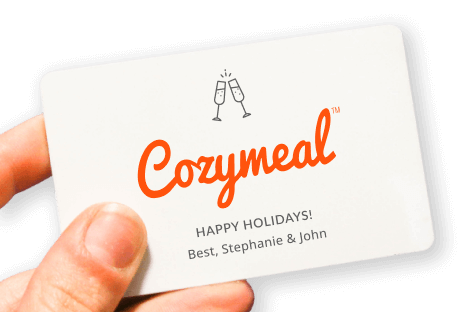 GET UP TO $50 IN COZYMEAL

CASH™

$100 or more, get $10 Cozymeal Cash™

$250 or more, get $25 Cozymeal Cash™

$500 or more, get $50 Cozymeal Cash™
Learn How to Hold a Wine Glass
One of the best ways to learn how to hold a wine glass is by example, and a great place to watch an experienced sommelier demonstrate how to properly hold a wine glass is in a live virtual wine tasting. These virtual experiences let you explore a world of different types of wine with an expert, right from your own couch or kitchen. In addition to learning how to taste wine, you'll get a lesson in food and wine pairing tips, wine history, etiquette and more. If not knowing how to hold a wine glass is something you'd like to rectify, this is the place to start.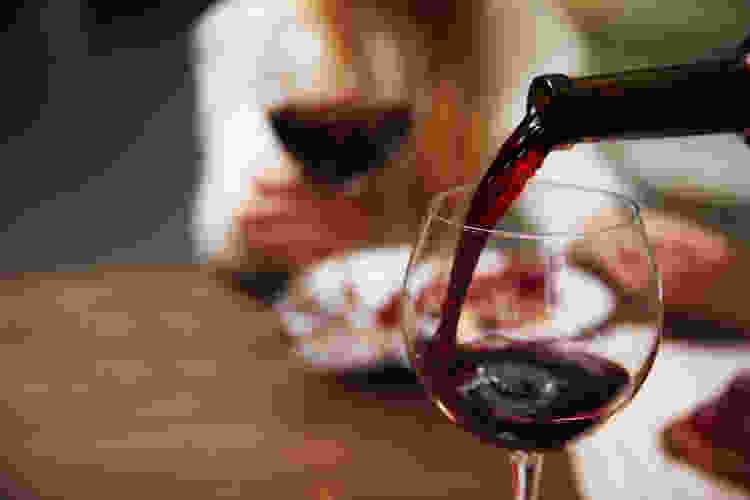 Book a Live Virtual Wine Tasting Now

Indulge in all things wine with the best chefs and sommeliers in the industry. Virtual wine tastings bring a taste of the vineyard home.

Book Now
How to Hold Long-Stem Wine Glasses
If you're wondering how to hold a wine glass with a stem, there's a technique. Experts say to hold long-stem wine glasses by the stem. There are a couple of reasons for this. First, if you hold the glass by the bowl — the upper portion where the wine is — the heat from your hand can warm the wine. This makes a difference with chilled wines like rosé or sparkling varieties, notes Southern Living.
Another reason to hold the wine glass by the stem is that it reduces smudging on the glass itself. We often eat while we're drinking wine and the glass can get covered in greasy and unsightly smears if you grasp it by the bowl. Also, etiquette experts recommend drinking from the same place on the glass for the same reason. It keeps the rim of the glass cleaner and you don't have lip marks all around.
Grasp the stem near the base with the thumb and forefinger. Your remaining fingers will close comfortably and naturally around the stem. You can also pinch the stem just above the base with your other fingers underneath. Another approved way of holding a long-stemmed wine glass is to put your thumb on top of the base with the other fingers underneath.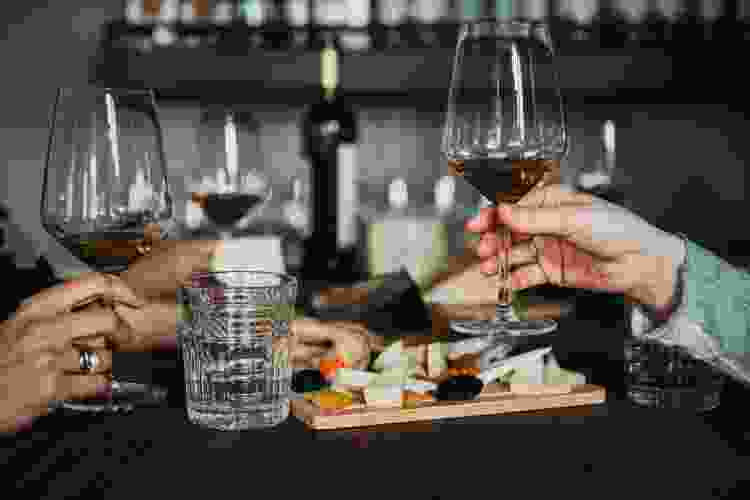 Book a Virtual Wine Tasting Now
Bring the winery home with an unforgettable live virtual wine tasting. Your personal sommelier is standing by.
How to Hold Stemless Wine Glasses
There are many different types of wine glasses, and not all have a stem. How do you decide how to hold a wine glass without a stem? When presented with a stemless wine glass, you pretty much have to hold it by the bowl, but that isn't really breaking any rules. Red wine, which is drunk at or slightly below room temperature, is often the choice for stemless glasses, so warming the wine is not an issue. You will just have to be mindful of wiping your hands after that crispy shrimp in phyllo.
How to Hold a Champagne Glass
Champagne and other sparkling wines are served in three styles of glasses, so learning how to hold a wine glass for Champagne can be trickier. The first style is the flute, which is tall and narrow. You can hold this glass by the stem as with a wine glass.
The second style is the coupe. This is the iconic Champagne glass with a wide, shallow bowl and short stem. It can be tricky to figure out how to hold this style of glass, but holding it at the top of the stem works best.
The third style of Champagne glass is the tulip shape, which is a combination of the previous two. This has a longer stem than the coupe and a tall bowl that is narrower at the top. The tulip style of glass is easier to hold and keeps your bubbly bubbling longer.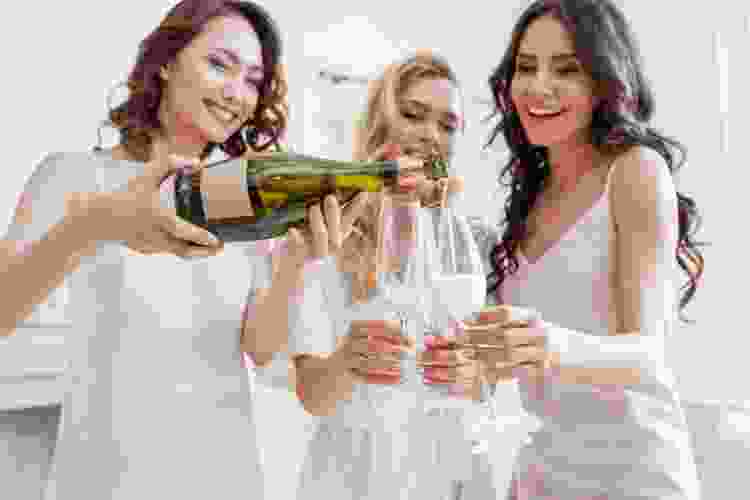 Join 200,000+ Culinary Enthusiasts
Exclusive deals, recipes, cookbooks, and our best tips for home cooks — free and straight to your inbox. PLUS: 500 Rewards Points.
While it may not be the biggest social faux pas, learning how to hold a wine glass can add a little polish to your persona, not to mention keep your glass cleaner and wine chillier. Try these tips during your next wine flight or wine tasting at home.
For more great tips on wining and dining etiquette, check out other experiences on Cozymeal.