Henckels vs. Wüsthof Knives: How Do They Compare?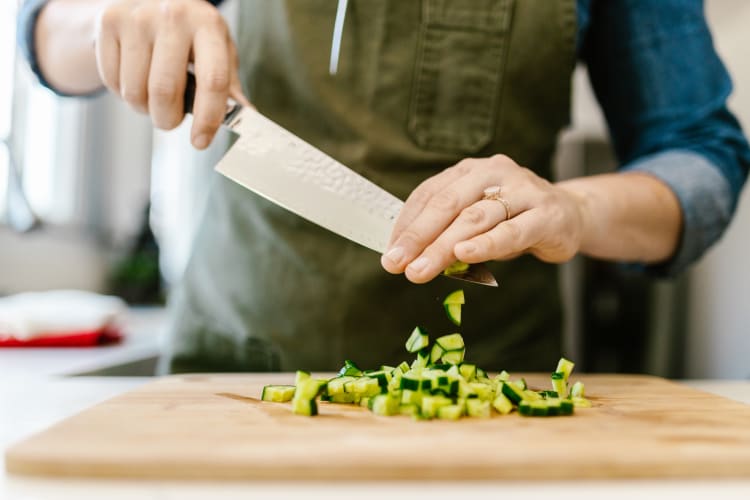 Our editorial team recommends the best products through independent research, selection and careful review. If you make a purchase through one of our affiliate links, we may earn a commission. Prices are subject to change.
When it comes to high-quality German kitchen knives, your options include Henckels vs. Wüsthof, and both are excellent choices. For anyone who cooks regularly at home, you already know that having good knives is the key ingredient to being a better cook and getting the most enjoyment out of the process. For those who have never really thought about their knives, get ready for a worthwhile lesson. Doing a comparison of Henckels vs. Wüsthof is a good way to sharpen your understanding of why it makes sense to invest in quality kitchen tools.
But which knives are better? Henckels or Wüsthof? Both come from the knife capital of the world, and both are made to last. We've created this knife guide to carve out the small details that set one knife apart from another so that you can make the investment that is the best choice for your cutting style.
Jump to Section
Shop Top Cutlery Loved by Chefs
Update your cutlery collection with knives a cut above the rest. Shop chef's knives, steak knives, paring knives and more.
History of Henckels
As we slice into our comparison of Henckels vs. Wüsthof, let's start with the manufacturers themselves. Henckels knives, started by Peter Henckels, originate from the town of Solingen, Germany. This village's history in knife-making dates back to medieval times, and the Henckels company itself is nearly 300 years old. In other words when you consider Henckels vs. Wüsthof, Henckels is the OG. Easily recognized by the Gemini twin symbol on the blades, Henckels knives are a quality brand that is available worldwide. The company carries several different lines of products including Zwilling, its highest-end knife line, which is now also the parent company of the Henckels brand.
When you are evaluating Henckels vs. Wüsthof, consider that Henckels is not only known for its knives, but it was also one of the first companies to make kitchen scissors. The company has developed and patented several techniques related to the forging of knives that have become industry gold standards. The company also expanded into cookware, eventually acquiring well-known brands like Staub and several other reputable international makers of kitchen products.
Henckels has a philanthropic arm which might help you lean one way or the other when deciding between a purchase of Henckels vs. Wüsthof knives. The company's initiative in Pondicherry, India helps people with disabilities to learn a trade and thus have the ability to earn a living and lead more independent lives.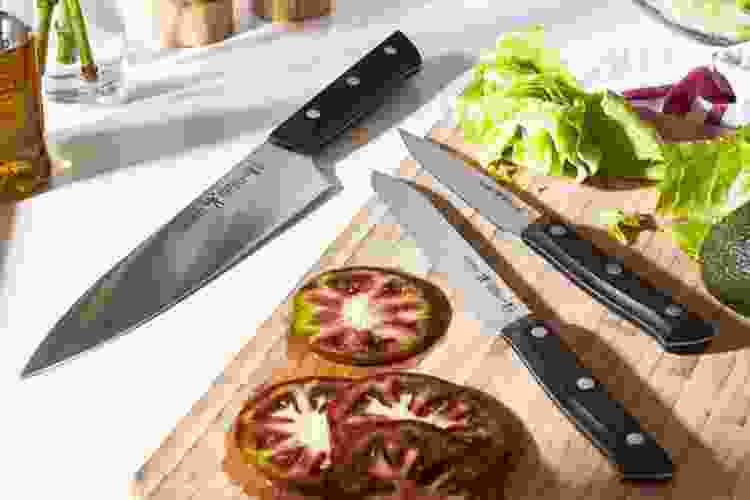 History of Wüsthof
Wüsthof is also a family-owned company that hails from Solingen, Germany, and has been in business nearly as long as Henckels. In the comparison of Henckels vs. Wüsthof, Wüsthof's claim to fame is that it has "the 91 originals" meaning there are 91 different blade shapes in the company's collection, the most of any knife manufacturer in the world.
Quality isn't a consideration you have to worry about when comparing Henckels vs. Wüsthof. The Wüsthof brand is synonymous with both style and durability and it has a reputation for making knives that will last a lifetime its entire operation is still based in Germany where it employs people who are considered to be true artisans of the knife-making process. If the company's commitment to taking care of community and employee is important to you, you get good options when comparing Henckels vs. Wüsthof.
Shop Like a Chef in the Cozymeal Shop
Shop premium knives from the brands you love, used and approved by world-class chefs.
Like Henckels, Wüsthof has a licensed trademark. The iconic trident still marks the blades of this proud company that is now run by the family's seventh generation. Wüsthof's goal is to make exceptional products that are both functional and beautiful for both the professional chef and the home kitchen user.
Henckels vs. Wüsthof Similarities
Origin: When it comes to Henckels vs. Wüsthof, both companies are family owned and of German origin. In recent years, Henckels has shifted some of its production to Spain.


Manufacturing Style: Both offer a variety of knives from the more cost-effective stamped version (knives stamped out of metal sheeting) as well as a selection of higher-end full forged knives (hand-crafted vs. stamped). When you consider Heckels vs. Wüsthof, this factor is the biggest influencer on price.


Tang: When you look at Henckels vs. Wüsthof, both are "full-tang" knives, which means the handle is an extension of the blade itsel. This gives you better stability and reliability that the handle won't become loose over time.


Overall Quality: JA Henckels vs. Wüsthof knives are both crafted with tried-and-true methods from high-carbon steel that never rusts. Because the companies have been in competition for so long, there has been a consistent evolution in the improvement and development of knife lines for every style and budget that consumers can benefit from.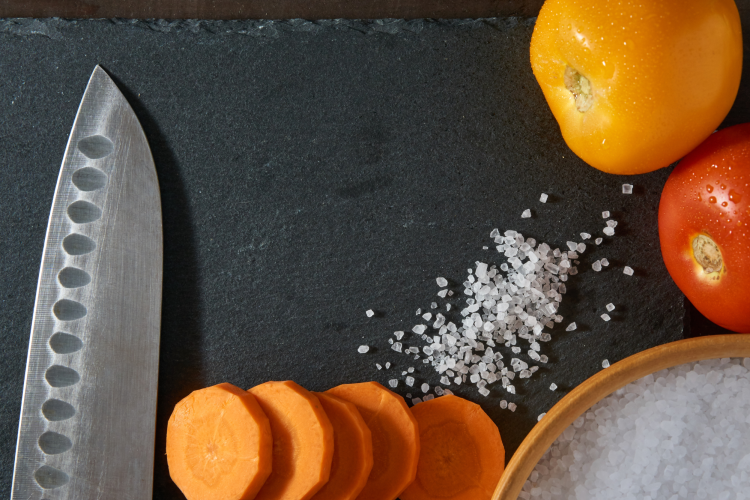 Henckels vs. Wüsthof Differences
There are more similarities than differences when you compare Wüsthof knives vs. Henckels. Both are German made, and both are excellent knives that the average or above-average cook will enjoy using. What really matters for most people when evaluating Henckels vs. Wüsthof is sharpness, so which is better when it comes to how the knife will slice?
Rockwell Score: One area of slight difference when it comes to Henckels vs. Wüsthof is overall hardness of steel. This is measured using something called the Rockwell scale. The higher the number, the harder the steel.
Henckels typically get a score of 56-57 on the scale and Wüsthof gets a 58, so technically Wüsthof is a slightly harder steel. This is good because it means Wüsthof knives vs. Henckels will hold their sharpened edge better. On the flip side, a softer Rockwell score means a knife is easier to sharpen. Bottom line on the hardness of Henckels vs. Wüsthof is that the difference is negligible.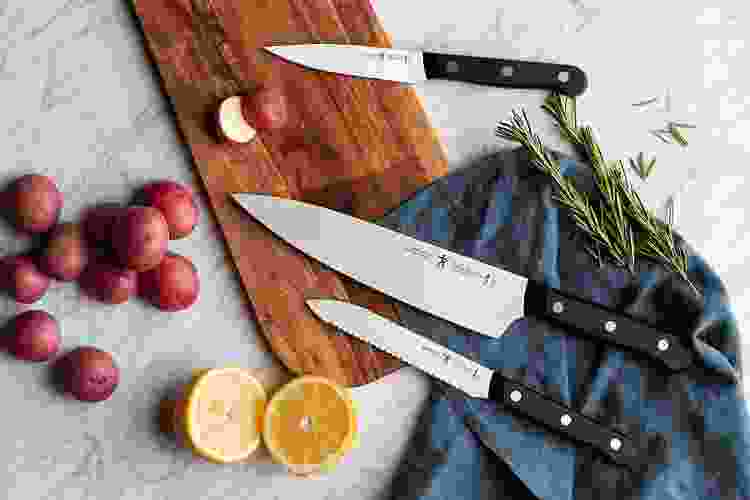 Shop Top Cutlery Loved by Chefs
Update your cutlery collection with knives a cut above the rest. Shop chef's knives, steak knives, paring knives and more.
Grind: The more important factor when comparing Henckels vs. Wüsthof is sharpness, or what is known as "the grind." On the grind scale, a smaller degree of edge is sharper. Meaning the lower the number, the sharper the edge. Most German knives are sharpened to a 40 degree edge (20 degrees on each side), but when you compare Henckels vs. Wüsthof, there is a little more variation. Remember that Zwilling is the higher-end line of Henckels knives, so let's also look at which is better, Wüsthof or Zwilling.
The "default" edge on Wüsthof is 14 degrees per side so it is significantly sharper than the average German knife. If you look at Henckels vs. Wüsthof, Henckels vary depending on the line. Their higher-end Zwilling brand has a standard of 15 degrees per side, so when considering sharpness, Zwilling vs. Wüsthof is a wash. Both are much sharper than the average, but again, either knife is going to deliver when it comes to cutting quality and be very satisfactory to most users.
Grip: The main thing that will differentiate Henckels vs. Wüsthof is handle design. Each product offers handles that have subtle but potentially important features and ultimately this is where you, the end user, will really be making your choice.
Do you prefer a straight and continuous handle or do you like to have a little curve at the end to keep your pinky finger from slipping off? Do you hold your knife closer to the blade or more full-grip mid-hande? These personal preferences will help guide your decision between Henckels vs. Wüsthof.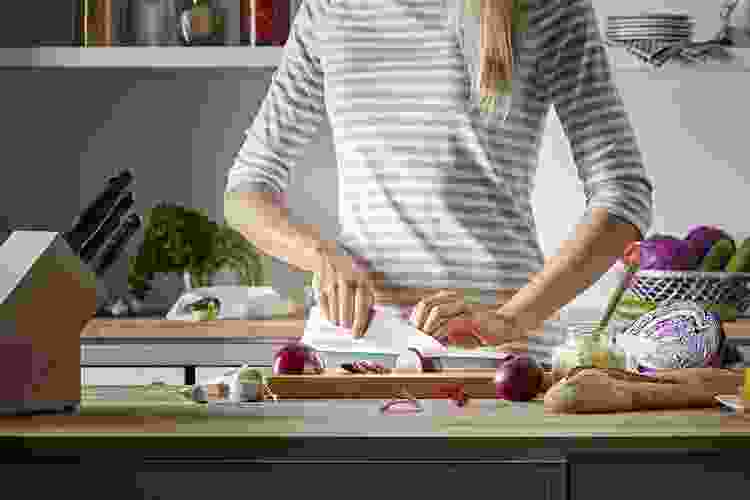 Japanese vs. German Knives: If you are considering German knives vs. Japanese, cutting edge is the key difference. Japanese knives are only sharpened on one edge, which means if you are left-handed you have to get a knife specifically sharpened on the left side. They are typically lighter weight and not as versatile in the kitchen as a knife that is symmetrically sharpened so this is a key factor when making your decision. It's worth knowing that in your evaluation of Henckels vs. Wüsthof, both offer Japanese style knives as well as traditional German.
Shop Like a Chef in the Cozymeal Shop
Shop premium knives from the brands you love, used and approved by world-class chefs.
Our Favorite Henckels Knives
The first thing you need when making the leap to better knives is a chef's knife. This highly-versatile knife will be your daily go-to for most tasks involving chopping and slicing. The Henckels Solution 8" Chef's Knife is an excellent beginner choice. This budget-friendly knife is made of stainless steel, can go in the dishwasher and has an ergonomic handle for easy gripping. Overall, Henckels makes the best chef's knives under $100. Whether you prefer Henckels vs. Wüsthof, as soon as you try a chef's knife you'll wonder how you ever chopped without it.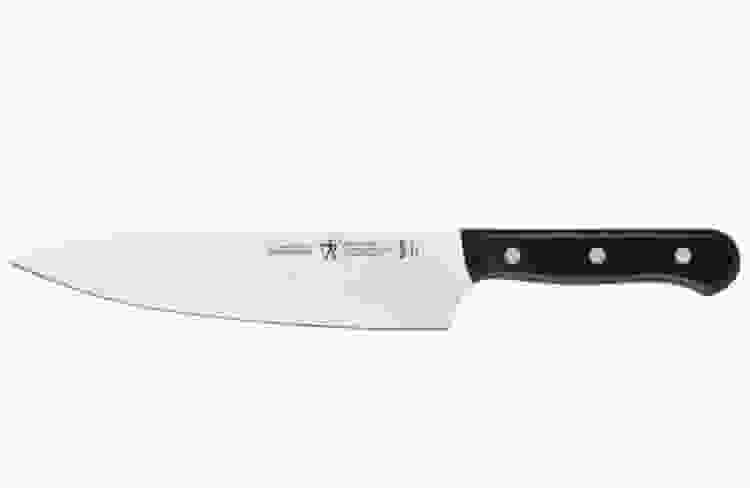 In addition to a good chef's knife, the best kitchen knives include a paring knife for small jobs and a utility knife with a serrated age for cutting raw meat. The Henckels 3pc Knife Starter Set includes a paring knife and a serrated utility knife with a chef's knife making it a well-rounded option for first-time investors.
Speaking of meat, who makes the best steak knives? You may be deciding between Henckels vs. Wüsthof, but there is no decision when it comes to whether it's worth it to buy steak knives. There is nothing worse than destroying a delicate piece of prime rib or filet with low-quality, dull steak knives. The Henckels 4pc Prime Steak Knife Set is the perfect gift idea for the steak connoisseur in your life. For a fancier option, check out the Henckels Dynamic 4-pc Steak Knife Set which has a more modern and refined design.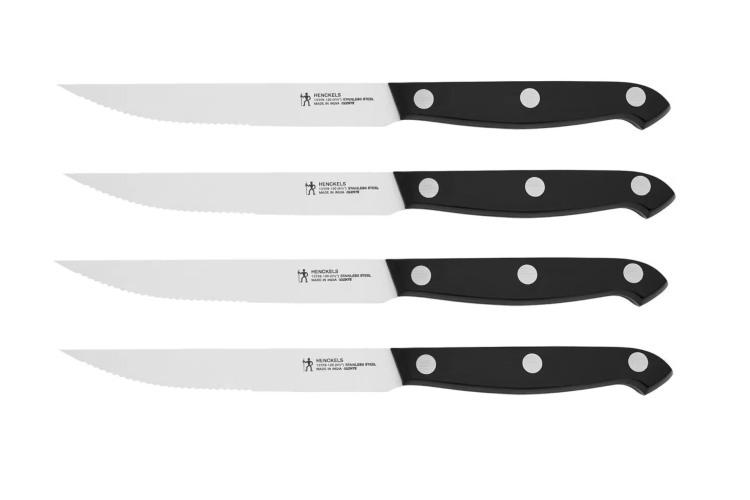 Maybe after reading this article you've decided to scrap your entire knife drawer and really go for it. In that case, whether you go with Heckels vs. Wüsthof, the best knife sets are usually sold with a storage block. The Henckels Dynamic Knife Block includes your chef's knife, paring, utility and steak knives plus some luxury extras like kitchen scissors (the secret weapon of any chef) and a bread slicing knife. As a bonus, you also get one Japanese santoku knife (great for slicing fish), which means you get to compare a single-edge knife to a double-edge.
There is also the Henckels Solution 15-pc Knife Set which includes everything in the dynamic block set plus an extra utility knife. Still hungry for more info? Check out Henckels Knives reviews to see what real people had to say.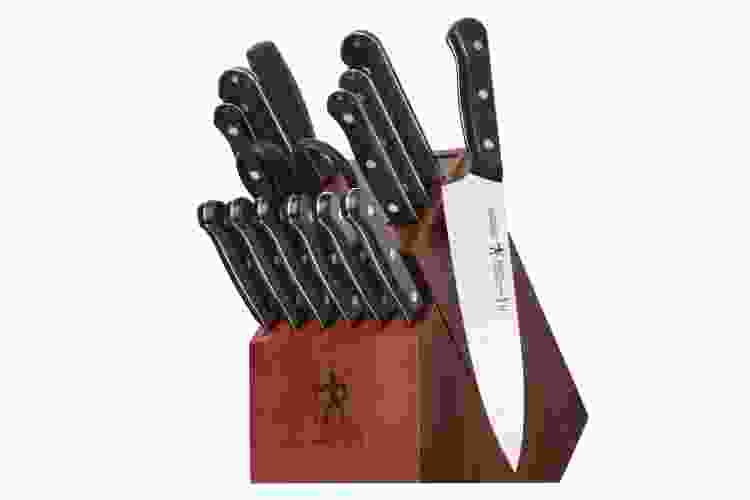 Shop Top Cutlery Loved by Chefs
Update your cutlery collection with knives a cut above the rest. Shop chef's knives, steak knives, paring knives and more.
Our Favorite Wüsthof Knives
In general, Wüsthof knives carry a higher price than Henckels. Does that mean Wüsthof is better than Henckels? The Wüsthof Gourmet 8" Chef's Knife is more than double the cost of the entry-level Henckels comparable and their Classic 3pc Chef's Knife Set (with a utility and paring knife) is also substantially more expensive.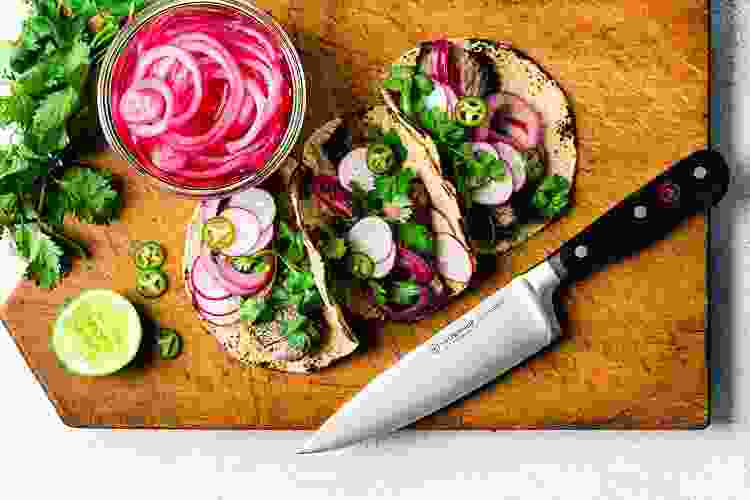 One of the better values from Wüsthof is their Gourmet 12" Chef's Knife. The style is very modern but may appeal to those who like a less-bulky handle. Wüsthof Classic 3.5" Paring Knife is also well priced and one of the handiest knives in your drawer.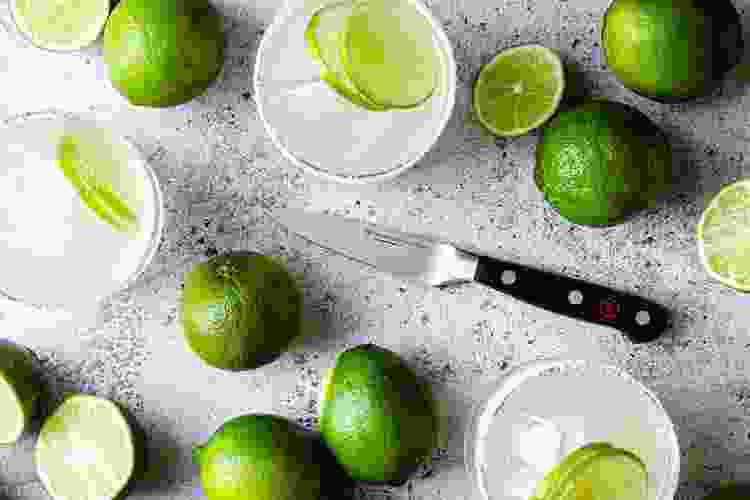 They offer the option to buy either a 17-Slot Acacia Knife Storage Block or the Wüsthof 17-slot Black Knife Storage Block at a great price, so if you already have some knives and just need a better way to store them so that you'll actually use them, this might be the product for you.

Join 200,000+ Culinary Enthusiasts
Exclusive deals, recipes, cookbooks, and our best tips for home cooks — free and straight to your inbox. PLUS: 500 Rewards Points.
Now that you've learned some key factors to help you compare Zwilling vs. Henckels vs. Wüsthof, you'll be much better able to purchase the knife that makes the most sense for you. If this is your first time making the investment in a good quality set of knives, Henckels vs Wüsthof are both choices that will up your culinary game. Whatever you choose, get a recipe with lots of chopping ready because you're going to want to get slicing as soon as you bring them home.
For even more ways to elevate your kitchen, check out chef-recommended cutlery in the Cozymeal Shop.