Henckels Knives Review: Are Henckels Knives Good?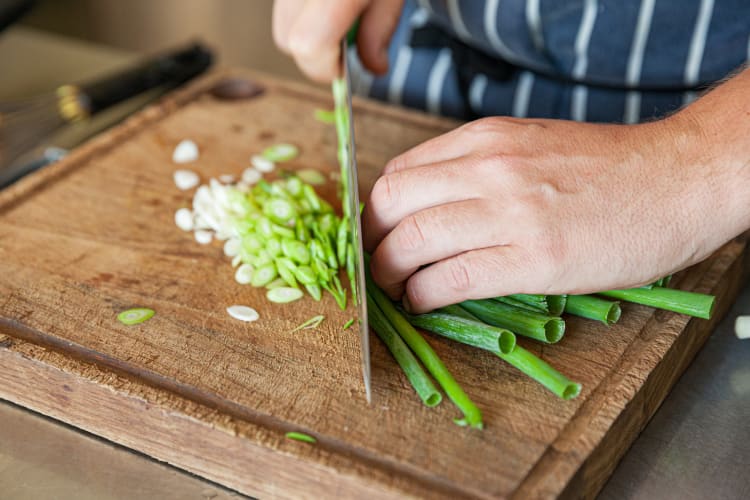 Our editorial team recommends the best products through independent research, selection and careful review. Prices are subject to change.
If you've ever read a Henckels knife review, you know the Henckels reputation is the epitome of world-class. From paring knives and shears to full chef's blocks, Henckels knives can be found in kitchens around the world. You might even have a few treasured pieces in your own cutlery collection.
With all the fanfare around the brand, those unfamiliar with their product may be asking: Are Henckels knives as good as everyone says? If you're among them, this Henckels knife review was created with you in mind.
There's no doubt that Henckels has a tradition of providing quality kitchen utensils for decades, and their history of manufacturing cutlery is long and varied. So how can you discern the truth behind the legacy? And how do you determine which of their knives might be your best purchase? For our comprehensive Henckels knife review, we've done some digging to clarify what the Henckels brand is all about. We've also rounded up our choices for the best Henckels knives and knife sets for your various kitchen needs.
Jump to Section
History of Henckels
Peter Henckels founded his original cutlery enterprise in Solingen, Germany in 1731. This makes Henckels one of the oldest kitchen knife manufacturers in the world.
The company was turned over 40 years later to Peter's son, Johann Abram Henckels, who used his own name to reintroduce the company as J.A. Henckels. The first Henckels outlet opened in 1818; Henckels shops arrived in New York City in 1883 and Vienna in 1884.
From these historic beginnings, the company expanded, establishing an award-winning standard in kitchen cutlery. Henckels knives reviews from kitchen enthusiasts attest to a continued reputation for quality maintained for nearly 300 years.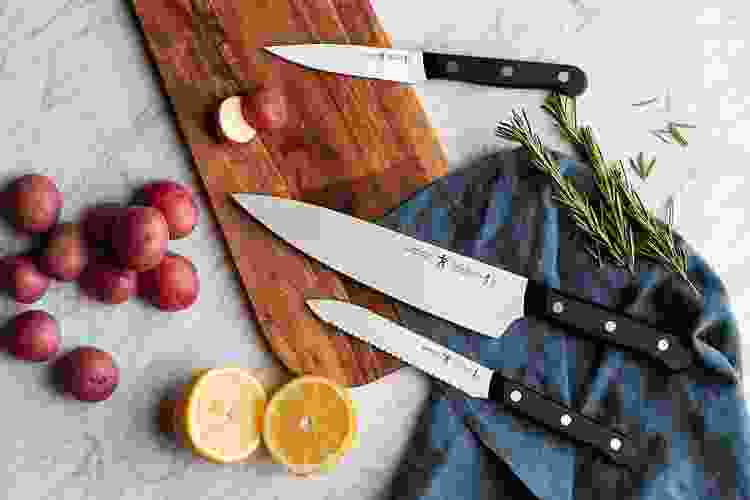 Shop Top Cutlery Loved by Chefs

Update your cutlery collection with knives a cut above the rest. Shop chef's knives, steak knives, paring knives and more.

Shop Now
Zwilling vs. Henckels
When Peter Henckels registered the distinctive Henckels double-figure logo in 1731 using the German word for twins, Zwilling became one of the first-ever product brands in the world.
Though the company uses Zwilling J.A. Henckels as their corporate moniker, Henckels knives are a fully separate product line from Zwilling knives; where Zwilling is a premium brand, sold at a higher price point and marked with the twin logo, Henckels knives are more affordably priced. Their quality is still stellar, however, despite the lower price point. As Chef Loreanna says, "As a chef, one needs very sharp knives. I ordered two Henckels knives from Cozymeal. One being a chef's knife and the other a utility/paring knife. I use the chef's knife every day in my cooking, and it continues to maintain its sharp edge. The knives allow me to cut, chop, dice and mince with precision."
Each Henckels blade is stamped with the single-figure logo rather than the Zwilling twin-figure image. It's a small but significant detail to keep in mind when comparing Henckels knives reviews to similar evaluations of Zwilling products.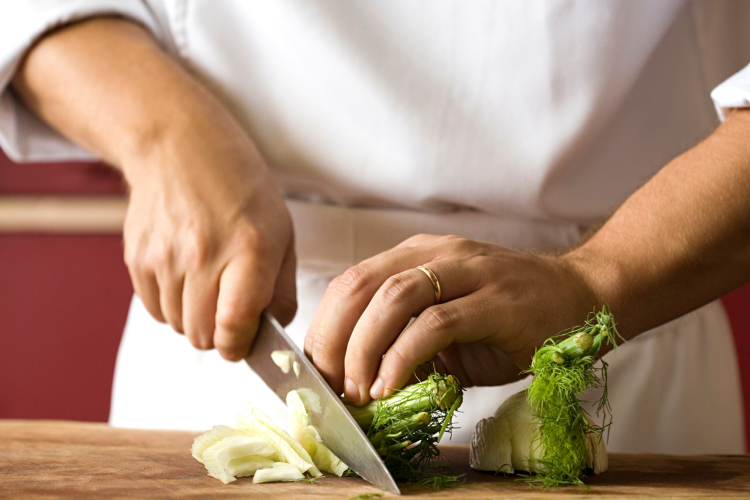 Henckels Knife Series
Henckels Classic
Every knife in the Classic collection is manufactured in Spain using high-quality forged German stainless steel. Fine edges ensure precision with your cutting tasks, and the balanced handle and seamless blade transition are ideal for comfortable use and long life.
A compact piece like the Henckels Classic 4 Inch Paring Knife is a great introduction to the superior Henckels quality. If a larger knife is what you're after, Henckels Classic Precision 6 Inch Utility Knife helps you tackle a broader range of kitchen tasks with ease, winning top spot in our Henckels knife review.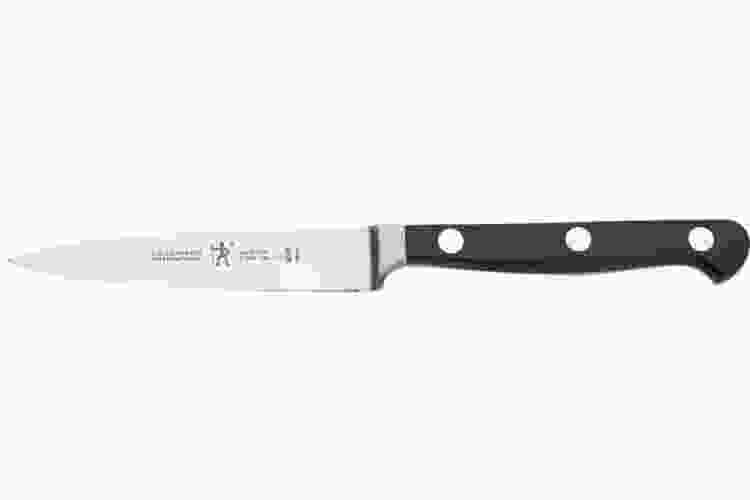 Shop Like a Chef in the Cozymeal Shop
Shop premium knives from the brands you love, used and approved by world-class chefs.
Henckels Solution
When affordable quality is your key consideration, the Solution collection fits the bill. Each knife is finely honed from stainless steel, with single-piece construction and riveted handles for reinforced strength and comfort while cutting.
A collection like Henckels Solution 15-Pc Knife Block Set can solve any kitchen dilemma you come up against. As esteemed Cozymeal partner Chef Natasha describes it in her own Henckels knife set review, "This is a great all-in-one set. It has all the knives needed for the home cook. The knives are durable and lightweight with a really clean, sharp edge. Additionally, the knife block is sleek and stylish."
For a one-piece remedy to a multitude of culinary tasks, Henckels Solution 8" Chef's Knife will keep you sharp and steady. It's a prime candidate for rocking, dragging and general cutting. Add a paring knife and a smaller serrated utility blade and you have Henckels Solution 3-Pc Knife Set, a trio of Henckels helpers that have meal prep covered from soup to nuts. All pieces in the Solution collection are also dishwasher-safe for a dash of added convenience.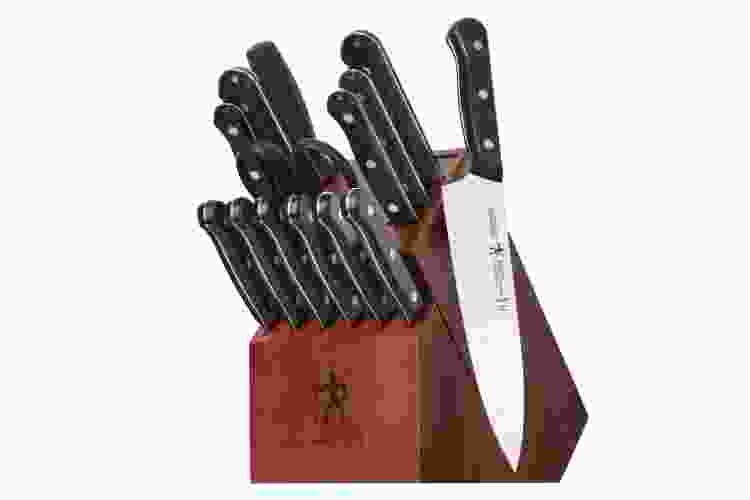 Henckels Dynamic
Satin-finish blades of sleek German stainless steel provide sharp edges; ergonomic riveted handles provide comfortable use. At prices that make these knives a delicious prospect, the Dynamic collection affords you Henckels quality that keeps your budget intact.
You can easily triple down on your cutting work with the Henckels Dynamic 3-Pc Knife Set, featuring an 8" chef's knife for heavy chopping, a 5" serrated utility knife for tough cutting and a 4" paring knife for fine slicing. If you're in the market for a fuller collection, the Henckels Dynamic Knife Block gives you 14 dependable pieces and a sharpener, all housed in a satin-finished cherry wood chef's block. With six steak knives, kitchen shears, a santuko and a bread knife included, you'll have everything you need to achieve total culinary domination.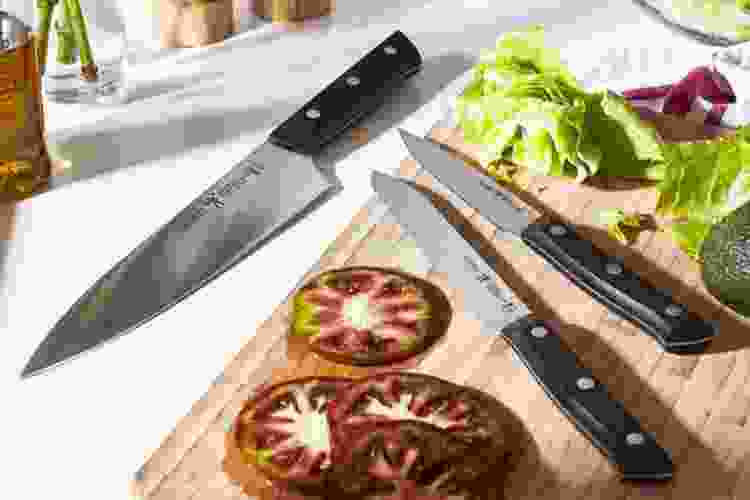 Henckels Modernist
Designed with an eye on contemporary elegance, the Modernist collection changes up the familiar Henckels style by including hollow stainless-steel handles on every knife. These elegant pieces are created for comfortable handling while resisting fingerprints. But don't let their prettiness fool you; these stylish knives are as sleek, sturdy and dependable as the rest of the Henckels line-up and belong in every Henckels knife review. It's an ideal blend of aesthetics and engineering that helps make your kitchen work a thing of beauty.
Shop Top Cutlery Loved by Chefs
Update your cutlery collection with knives a cut above the rest. Shop chef's knives, steak knives, paring knives and more.
Henckels Definition
Pieces in the Henckels Definition collection bring a touch of ergonomic inventiveness to the classic three-rivet handle design. It's a one-of-a-kind combination we couldn't leave out of our Henckels knife review. Durable blades maintain Henckels' trademark maneuverability, striking a harmonious balance between comfort and usability. If keeping a confident grip on your knives is at the top of your list, these knives should be there, too.

Join 200,000+ Culinary Enthusiasts
Exclusive deals, recipes, cookbooks, and our best tips for home cooks — free and straight to your inbox. PLUS: 500 Rewards Points.
With a standard of quality that sets the tone for other knife manufacturers, the answer to the question "Are Henckels knives good?" can only be a resounding "Yes!" The attention to detail is legendary, and the company's dedication to creating superior products justifies the five-star Henckels knife reviews you can find in every corner of the web.
By providing a variety of knives for every cook and culinary enthusiast, Henckels is determined to continue its centuries-old legacy of creating high-grade knives for generations to come.
For even more ways to elevate your kitchen, check out chef-recommended cutlery in the Cozymeal Shop.