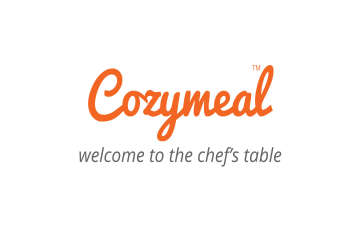 Chef Lamour
Verified chef
Food safety certified
(31 reviews)
Chef Lamour is clearly passionate about cooking with more than two decades of international culinary experience to prove it. She has a multifaceted background, having earned her degree in speech and public speaking, studied cooking techniques in France, and worked across New York in fine dining restaurants. Chef Lamour has taught cooking classes for both kids and adults and looks forward to sharing her knowledge with Cozymeal guests.
Cozymeal guest reviews for Chef Lamour


I cannot say enough how appreciative and satisfied my wife and I were with Chef Lamour's delectable menu and warm hospitality. Aside, from the joys of learning new knife skills, food nutrition, and how to make a simple but tasty vinaigrette and chocolate filled spanakopita, we also discussed life and philosophies. It was truly a unique and fun experience. Even more, Chef Lamour made everything from scratch and was able to provide a menu that met my wife's nutritional needs for her diabetes. We are so grateful to have had her as our first experience and introduction to CozyMeal! She was truly fabulous!


Olivia Kearney
06 Mar 2022
We have been searching for the best NYC restaurants, and the whole time it was in Chef Lamour's kitchen! A wonderful experience with incredible food!


It was such an amazing night! Chef Lamour was so friendly and professional. We learned a handful of new techniques to use in our everyday cooking. The meal was phenomenal—probably one of the best I've had in New York City. What a cool experience. I would do it again!