Cooking Class - Parisian Bistro Cooking
Cooking Class - Parisian Bistro Cooking
47 reviews
47 reviews
Join Chef Lamour for a course in classic recipes from a Parisian neighborhood bistro.
Join Chef Lamour for an evening of culinary exploration as you take a flavorful tour along the left bank of Paris. The French bistro is as much a part of France as the Eiffel Tower, and Chef Lamour is your guide for all things French in the kitchen.

You'll learn how to make four upscale French bistro courses in this class. Starting with a baby greens and frisée salad with lemon vinaigrette, you will then make a juicy seared hanger steak with shallot marmalade, served with potato gratin and haricots verts. For dessert, prepare an elegant but simple apple galette and enjoy a classic French cheese course selected by Chef Lamour.

Guests are welcome to bring wine and beer to enjoy during the class.
Baby Greens and Frisée Salad
With roasted garlic and lemon vinaigrette
Seared Hanger Steak
With shallot marmalade
Potato Gratin and Sautéed Haricots Verts
Apple Galette
Cheese Course
Chef's selection
Most dietary restrictions can be accommodated if noted prior to the event. Please mention this in the message field when you submit your booking request as adjustments to recipes cannot be made during class.
Minimum Guests

2

Maximum Guests

4

Meal Courses

4

Event Duration

2.5 hours

Labels

Date Night, French, Gourmet, Group, Mother's Day, Valentine's
Reviews guests left for this experience


A wonderful night with delicious food and great company!


Wonderful class. My friend and I got to cook, learn, and sip wine with the chef in a home kitchen. The food was wonderful, the company even better.


Jennifer Teng
12 Aug 2023
Good time


We had an amazing time!! Chef Lamour taught us so much and made us feel so comfortable the entire time. We loved it!


Really lovely experience


Chef Lamour was incredible! Very friendly and knowledgeable!


Chef Lamour was amazing - the food was terrific, she gave us innumerable tips on cooking and the conversation was engaging. Our evening with Chef Lamour was a night well spent! Chef Lamour is a real pro in the kitchen and a very engaging host as well.


Amazing experience with Chef Lamour. The food was delicious! Formidable host and excellent cook.


Olivia Kearney
06 Mar 2022
We have been searching for the best NYC restaurants, and the whole time it was in Chef Lamour's kitchen! A wonderful experience with incredible food!


It was such an amazing night! Chef Lamour was so friendly and professional. We learned a handful of new techniques to use in our everyday cooking. The meal was phenomenal—probably one of the best I've had in New York City. What a cool experience. I would do it again!


Chef Lamour outdid herself. She surpassed our expectations and provided us with an incredible evening full of good food and great conversation. We felt so comfortable and at home in Chef Lamour's kitchen, and she taught us so much about the meals we cooked together. While the food was outstanding, the best asset this class offered was Chef Lamour's personality. She was so much fun to cook with, and she made it certain that we enjoyed our evening. We brought bottles of wine and drank happily throughout the cooking. 10 star review for Chef Lamour if that was possible.


Great time. Enjoyed chef lamor!


Chef Lamour was such a delight to meet. I booked an evening with Chef Lamour for my boyfriend's birthday and he absolutely loved the experience with her and of course the food we cooked. She is such a talented chef, we learned new techniques and had great conversations. I brought Tupperwares just in case we were not able to finish the food which we in fact did not finish. She kindly packed our food to go. We loved every part of this experience. We had an amazing night and we would absolutely book again!


We had an absolutely wonderful evening at Chef Lamour's home for the Parisian Bistro class. It was clear that Chef Lamour was an incredibly talented chef, but she imparted her many years of wisdom and cooking techniques in an incredibly accessible manner. She somehow managed to keep all four attendees engrossed in conversation while she easily orchestrated a 4 course meal (with no timer)! I am writing this review just a mere 12 hours after our cooking class because we truly had a great time. Thank you Chef Lamour for an incredible evening and for making us feel so at ease while learning new techniques. I highly recommend Chef Lamour to anyone looking to learn more about French cooking (and wine!). Truly outstanding!


This was a wonderful and fun time! Whole heartedly recommend Chef Lamour. She is smart, fun and knowledgeable! What a great night!


Chef Lamour was a gracious host and good company to learn from, especially about French cuisine. She brings over 20 years of culinary experience and was a wonderful teacher. We highly recommend Chef Lamour if you are looking for an AMAZING cooking experience!


Lamour was an excellent host. She was delightfully engaging. The preparation and the eventual dining of each course culminated towards a climatic dessert, the Apple Galette. The Cheese Plate also was a very nice touch to say the least. My wife and I were more than satisfied with the experience. Highly recommended!


I do t think the overall experience was worth 125.00.The wine should have been included.We weren't given any recipes to take home.We felt she was lacking professionalism.


Chef Lamour was absolutely wonderful! My girlfriend and I had sucha great time helping out with creating the meal and just watching Chef Lamour do her thing! She was very informative and a pleasure to be around! Nice intimate, and cozy atmosphere!....AND THE FOOD WAS DELICIOUS!!!!! I recommend this experience a million times over!!! Thank you Chef Lamour!


The evening was a birthday gift and Chef Lamour was fantastic. Great food, lots of fun and we all learned so much. Already thinking about what we should do next.
Reviews guests left for other experiences with Chef Lamour


A wonderful experience! Highly recommend!


Dinner with chef lamour was terrific. She was friendly, helpful, very interesting and the food was amazing! The only thing I would say is that this was more of a private chef dinner as opposed to a cooking class. We helped somewhat with preparation and lamour certainly answered any questions we had and gave us various tips, but it was less of a class than we expected. This is not meant as a negative as we had an absolutely wonderful evening! Just Putting it out there so folks know what to expect.


Great experience! Not at all what we expected, but chef Lamour was fantastic and we hade a great night!


Chef Lamour's class was great. She was kind and explained the steps to cook the meal thoroughly. We enjoyed this class and would definitely recommend it.


Chef Lamour was very pleasant, the experience was very knowledgeable she explained a lot while assisting me and my fiancé to prepare and cook the food which was delicious. Would definitely come back again.


So, first off my fiance and I had a GREAT TIME. Set aside the cooking and food for a moment Chef Lamour was just super fun and personable. We sat around gossiping and talking like old friends. And nothing goes better with good food than good conversation. But we also left with new tricks and skills in the kitchen which is what you went there for right?! My lovely lady was the one to find this experience and I'm ever grateful to her for it because this was well worth the time. Side note, but very important, this is a very intimate experience. Chef Lamour, my fiance and I, and another couple in a small space. It was perfect for making things feel very natural. Do yourself a favor and try it out.


Chef Lamour was sharp as a whip, but gentle with instruction. She was great to talk to and made us feel at home. Strongly recommend!


Fun time. Would recommend


I cannot say enough how appreciative and satisfied my wife and I were with Chef Lamour's delectable menu and warm hospitality. Aside, from the joys of learning new knife skills, food nutrition, and how to make a simple but tasty vinaigrette and chocolate filled spanakopita, we also discussed life and philosophies. It was truly a unique and fun experience. Even more, Chef Lamour made everything from scratch and was able to provide a menu that met my wife's nutritional needs for her diabetes. We are so grateful to have had her as our first experience and introduction to CozyMeal! She was truly fabulous!


brendan pillar
10 Feb 2022
My wife and I had a great time learning from Chef Lamour and a fantastic meal.


Chef Lamour was great. Delicious food, and fantastic conversation. A true student of the game who made our evening special. Highly recommended


I booked this experience for my 1 year anniversary with my girlfriend and we had such an amazing time! Chef Lamour was extremely friendly and personable!! We really enjoyed the experience and learned a lot while doing it; it was a good balance between learning, doing, and eating. I recommend that you come hungry, especially if you are doing the steak dinner!! Chef ensured that we had leftover containers for our tasty meal. Overall I highly recommend this experience, we had a lovely evening and a very delicious meal!


What a great memory. Chef Lamour is amazing. Her warmth, and the experience of cooking a meal in her home is unforgettable. Recommend highly to anyone wanting an authentic outing.


Chef Lamour was phenomenal! My partner and I were celebrating his birthday, and she made the evening very special for the 2 of us. She was very thorough with the explanations of the different cooking and chopping methods and was a delight to chat with about the old NY. My partner and I would definitely experience her delicious cooking again! ;-}


Excellent chef. Down to earth and easy going personality. Perfect date night was a cooking lesson with Chef Lamour.


I booked this unique cooking experience for a valentine's day present for my fiancé and I. We are amateur cooks and enjoy cooking and always looking for a unique food experience. Chef Lamour was a fantastic chef, teaching us how to use the knife to chop, the techniques for brazing vs sautéing, and how to make the best chocolate soufflé you'll ever make. It was a fantastic experience and I highly recommend Chef Lamour.


My partner and I had a great time! Chef Lamour was a lot of fun. We really liked the experience and the food was delicious.


My partner and I had her Mediterranean class and Chef Lamour could not have been any more amazing! From her warm and fun personality to her culinary expertise; it was a great experience. She was super communicative and detailed from the minute I booked the class till the night of the class. Chef Lamour makes the entire experience fun, insightful, and delicious . . . we actually forgot we were in a class and felt like we were getting taught to cook by a friend. We definitely recommend her and you definitely need to stop whatever you're searching and just book her!


Had a blast cooking together and learning from Chef Lamour. She was very helpful, fun and knowledgeable. Looking forward for learning more from Chef Lamour in the future!


A wonderful experience, with a wonderful chef who was very skilled at her craft and cooked and taught with lots of passion. We learned a lot and the meal was delicious, I ate everything done to the last chicken bone. I booked Chef Lamour for my fiancée birthday as a surprise and she enjoyed every minute and Chef Lamour was very fun to be around and cook with. Thank you! 5 Stars.


This was an amazing class, I was able get hands on instruction to create a delicious meal; while learning about the chef. She was very detailed and knowledgeable. I definitely recommend ppl to experience Chef Lamour


Absolutely amazing meal! I was worried about going to someone's home to cook but this was one of the best dates I've had. The atmosphere was inviting and relaxing. The Chef was knowledgeable, engaging, understanding and an all around kind person. I learned a lot from this experience and would recommend it to those whom love to explore via their taste buds.


In her class, Chef Lamour brings her classically French trained style to the table where we learned various ways to prepare a moroccan feast! The chocolate tart was so tasty and I loved how she really emphasized the importance of presentation to make the dishes really pop. 
Reviews Chef Lamour received outside of Cozymeal


I'm blown away by Lamour's extensive knowledge of food coupled with her incredible dishes. For many years, I have enjoyed the range of her creativity from wild game to her pastry endeavors. I am particularly impressed by her ability to provide knowledgeable descriptions of her food, why she decided to pair those particular items, describing flavor profiles and how to properly prepare foods. While many of us may never quite achieve her level of culinary expertise I appreciate information that I've received all while enjoying Lamour's delicious array of courses. She's a culinary genius!


Chef Lamour did an amazing job giving a cooking class for my woman's group. We had so much fun and she make it very easy for us to cook a great meal while bonding with the team. I am usually very intimidated by cooking classes but I was in good hands with Chef Lamour.


I heard about cooking demonstration parties and wanted to try it for my business. I can't say enough about LAMOUR. What a wonderful experience, truly Top notch and so much fun. Lamour hosted an event for my business that included clients and staff. The presentation was expertly done; the meal was beautifully crafted and delicious. My clients were thrilled and want to host their own food centered event with LAMOUR.


Several months ago I had a gathering of some of my fellow pastry chefs over for a casual cooking class in my home. Although we are all pastry chefs, the savory side of food is an adventure for us. We had Chef Lamour to conduct a class and prepare the meal for us. She not only helped us prepare a fabulous meal, but pared it with the appropriate wine and topped it off with her own signature marshmallow pie platter, which took courage to present to a group of Executive Pastry Chefs! They were delicious! Her professionalism, experience and personal touch are top of the line.
Other Cooking Class Experiences you may like
$ 145 Per person
all-inclusive: 2.5-hour class, 4-course meal and taxes.
---
This cooking class does not have any dates.
OR
Find similar experiences:
Can be used for any experience or cookware
Meet your chef
---
Chef Lamour is clearly passionate about cooking with more than two decades of international culinary experience to prove it. She has a multifaceted background, having earned her degree in speech and public speaking, studied cooking techniques in France, and worked across New York in fine dining restaurants. Chef Lamour has taught cooking classes for both kids and adults and looks forward to sharing her knowledge with Cozymeal guests.
Flexible booking: Cancel or reschedule this event's reservation for free up to 48 hours before the event.
This experience is not refundable as it includes a meal kit.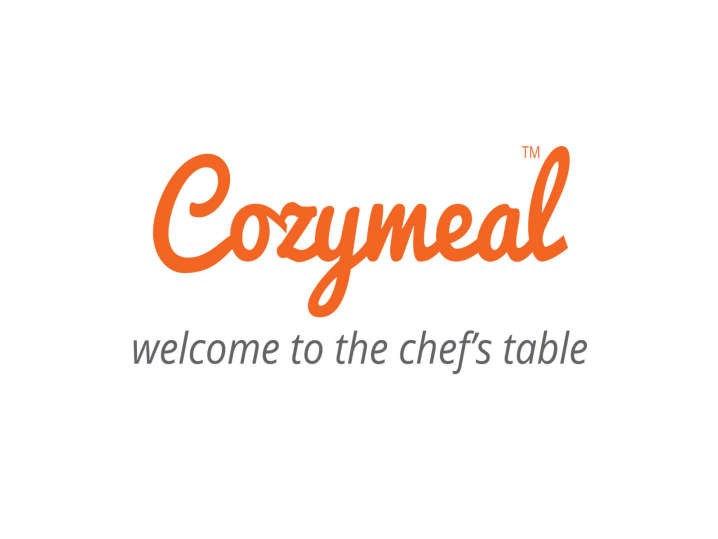 This website uses cookies to enhance user experience and to analyze performance and traffic on our website.
We also share information about your use of our site with our social media, advertising and analytics partners.
This website uses cookies to enhance user experience and to analyze performance and traffic on our website. We also share information about your use of our site with our social media, advertising and analytics partners.
Accept