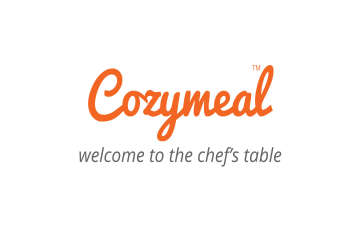 Chef Janice
Verified chef
I have been the chef and owner of a meal delivery, catering and private chef service, specializing in healthy inventive gourmet meals for 12 years. I have traveled the world and love all cuisines and foods. I use that passion everyday to make allergen free diets delicious for everyone to enjoy.
Cooking Classes
Chef Janice is not currently offering any experiences. Here are similar experiences:
Team Building experiences
Chef Janice is not currently offering any experiences. Here are similar experiences:
Food Tours
Cozymeal guest reviews for Chef Janice


The food was extremely dry. We were expecting lemon basil chicken and received grilled chicken with basil thrown in the pan, not one lemon in site. The chicken has a strong starter fluid taste. The one item that was a huge hit was the blonde brownie.


Chef Janice, Thank you for the opportunity to taste test your food. We enjoyed the sandwiches and soup and the food was critiqued by "foodies" so it was interesting to hear what they had to say. Beef was excellent. Was there a fish base of some sort in the Greek Lemon soup. What were the little green edibles inside of the chicken salad sandwiches. We'd love to proceed with a catering order for next week Tues., April 4th which would include two (2) deliveries. One for a light breakfast at 7:30 am and then another delivery for a lunch which we'd like to have delivered around 11:45 am. Again if you could put something together for our review and tweaking that would be great. Please let me know if you have any questions. Sue Allen


We were looking for something our small team could do together and thought of doing a cooking class. Through CozyMeal, Janice put together delicious options for three different dishes (two main and one dessert), all of which sounded amazing! Our team voted and we were thrilled to show up and turn these into a delicious reality. Janice was warm and welcoming, and made us all feel at ease with the kitchen stations and steps we each had to follow. Janice was laid back and flexible which made the evening flow smoothly. We all thoroughly enjoyed the meal and were even given take home boxes filled with the leftovers!