Online Cooking Class - Authentic Fettuccine and Ravioli
Online Cooking Class - Authentic Fettuccine and Ravioli
77 reviews
77 reviews
Virtually join Chef Davide in Tivoli, Italy for a truly authentic and unique epicurean experience.
In this live interactive online cooking class, Chef Davide will join you virtually from just outside of Rome, Italy to teach you how to master some of the most iconic Italian recipes, including silky ribbons of handmade fettuccine, swoon-worthy homemade ravioli and an effervescent tomato sauce studded with fresh basil.

Chef Davide will teach you how to prepare each recipe by hand and completely from scratch, offering professional tips, tricks, workarounds and Nonna's time-honored trade secrets along the way. Enjoy an authentic Italian culinary experience with no travel required!
Cooking class is fully interactive.

Chef accompanies you throughout the entire process.

Ask as many questions as you want!

Order ingredients online and have them delivered to your door.
Handmade Fettuccine
Handmade Ravioli
Tomato Sauce With Basil
Recipes

Recipes are sent in your booking confirmation.

Ingredients

Ingredients can be adapted for dietary restrictions or lack of availability and can be delivered by your preferred local grocer with the link below.

Technology

Connect with the chef using Zoom on your computer, tablet or mobile device.

Class Participation

Chime in with questions through audio or chat. Use of video is optional.

Class Size

Public class sizes are between 4 to 20 connections to provide an opportunity for all guests to participate and ask questions. Private classes can accommodate up to 498 guests.

Event Duration

1.5 hours

Labels

International Chefs, International Chefs, Italian, Pasta Making, Teens, Vegetarian
---
Ingredients
Eggs
"00" or all-purpose flour
Salt
Olive oil
Garlic or onion
Can of tomato sauce
Sugar
Lemons
Ricotta or soft cheese
Pepper
Herbs such as basil, oregano or thyme
Parmesan cheese
Kitchen Equipment
Plastic wrap
Rolling pin
Sharp knife
Pots
Pans
Wood or marble board
Cozymeal guest reviews for this experience

Holly
30 Nov 2020
Overall, he did a really good job. A heads up that we should have made or ravioli dough into a square (versus the triangle I ended up with) would have made the process smoother.

Paula
29 Nov 2020
Great class! So much fun and Chef Davide did an excellent job with the instruction. And he was very generous with his time - finished the class without rushing to conclude.

Madison
28 Nov 2020
Great experience!

Jill
27 Nov 2020
Chef Davide provided very tasty and flavorful recipes for two easy sauces to complement our pastas. His techniques for pasta making and cutting/shaping were very helpful. Thoroughly enjoyed the class!

Patricia
22 Nov 2020
Chef Davide was fantastic. Loved the tips about using kitchen tools and the food was delicious. Such an enjoyable experience and great birthday gift for my sister.

Shelby
22 Nov 2020
Grazie mille! What a fun class! There was flour everywhere ?, but that added to my enjoyment. Davide was very encouraging thorough in his explanations. The food is all delicious and I look forward to making them again!

Paul
21 Nov 2020
Great experience!

Rita
18 Nov 2020
Thank you so much for sharing your talents with us. So impressed with how easy and delicious the sauces were to prepare. Who knew that I could make my own pasta.

Roschelle
15 Nov 2020
Chef Davide was engaging and very easy to understand. Over 2+ hours he patiently walked us through transforming simple ingredients into two delicious meals. He made it easy to understand each step and called out key things to look out, which is much appreciated in a virtual class. Highly recommend this class for a date night or group cooking class!

Patrick
15 Nov 2020
The ingredients were pretty basic but they were absolutely delicious. Chef Davide took the time to show each of us how to make the pasta like a professional. Great recipes and great focus on the details. Highly recommend this class.

Dan
15 Nov 2020
Chef Davide was so pleasant, patient and fun. The cozymeal site said the class would be only 75 minutes, but Chef Davide spent more than two hours with us. Many laughs and some inside stories about how things happen in a professional kitchen. The recipe turned out great. We will do this again someday.

Nick
15 Nov 2020
Chef Davide was great...fun and engaging and knowledgeable! The food turned out great and is something I feel good about making again.

Andrew
14 Nov 2020
Fantastic!

Heather
07 Nov 2020
Wonderful experience! We had a blast making pasta from scratch with a true Italian Chef. Davide was a lot of fun and he was a great teacher. He also made sure that we were on track throughout the lesson. Highly recommend!

Karen
07 Nov 2020
Great class, and Chef Davide was very interactive.

Michelle
07 Nov 2020
Chef Davide was great, we laughed, learned, drank wine, and had a wonderful time. It was the perfect way to celebrate my 40th birthday!

Stephanie
07 Nov 2020
Chef Davide was exceptional! I was not able to log on to the Zoom class (my fault) and he tried everything to help me out. I did finally get in to the class and he was so very nice to catch me up. Thank you for a great cooking experience. I learned a ton!

Jermaine
06 Nov 2020
Really nice guy, was super patient when I struggled with the dough. Wish the connection on Zoom was a bit more stable so we could talk more easily but overall really awesome experience. Best carbonara ever.

Suzanne
04 Nov 2020
I can't say how amazing this cooking class was!! Chef Davide was exceptional and very interactive with our group of 10. Loved his singing and history of his town in Italy he gave us. He created a great vibe and made all feel comfortable. AND the food we all cooked was fabulous!! We all couldn't believe we all cook it. I recommend him to anyone from beginner to Immediate, 10 stars!

Wanda
03 Nov 2020
Wonderful class. Chef Davide is a delight. I loved seeing his home in Italy

julia
02 Nov 2020
Davide's class was amazing! Super easy to follow and the dishes were super tasty!! Strongly recommend his class, the pasta was delicious !

Windsor
02 Nov 2020
Chef Davide, thank you for a wonderful class today. I will never again open a can of prepared pasta sauce or buy ravioli or fettuccine. Nothing beats homemade from fresh, organic ingredients. You were organized, helpful, and entertaining. I'm looking forward to your next class!

LaMarr
01 Nov 2020
This was an absolutely fabulous experience! This was our first class so we were nervous and unsure how well it would work. Chef Davide was knowledgeable and very patient, attentive and patient with us and the pace was perfect. We had a great time and have already booked more classes.

Lea
25 Oct 2020
Chef Davide is friendly, knowledgeable, and very passionate about what he does. I learned new recipes and techniques that I can't wait to try again soon. I really enjoyed the class and would highly recommend Chef Davide!

Allie
25 Oct 2020
Chef Davide was great! My grandpa and I really enjoyed going step by step with him making the food. He was very thorough with his directions and was sure to stop and make sure everyone understood and was doing a great job. I would definitely sign up for another one!

Kinga
25 Oct 2020
I had a great time with Chef Davide. He helped you through every step to make sure you got the best experience. I will definitely take other classes by him. Thank you very much my Ravioli's are fantastico. Kinga

Jane
11 Oct 2020
Linda, Jim and I thoroughly enjoyed your class despite the technical difficulties!!!! Many thanks!

Connor
08 Oct 2020
This was great!

Jeff
12 Sep 2020
Funny, informative, patient, and the result is delicious! A great experience.

Kristen
08 Sep 2020
Excellent, patient and charming. Kept the entire team engaged. Was a great time!

Carmen
03 Sep 2020
The love for food pores out of Chef Davide. His patience, simple ingredients, and his tips are Incredible! Thank you for a great cooking experience!

Denise
29 Aug 2020
What an enjoyable and family oriented afternoon learning to cook authentic pasta with Chef Davide and my family across the states via ZOOM. Chef David straight from Italy transported us to his kitchen as we prepared a meal with love and laughter and, of course, some wine! Looking forward to enjoying another class with family and friends and Chef Davide!!!

Dave
29 Aug 2020
Chef Davide is extremely knowledgable and personable. The entire cooking experience was fun and entertaining. He had us all laughing while cooking a meal together. He gave us a true glimpse of how cooking a meal together is more about the experience and bringing everyone together than simply just eating. I would highly recommend taking a class online with Chef Davide.

S
28 Aug 2020
My husband and I thoroughly enjoyed this class. My favorite dish was the ravioli and my husband's favorite dish was the sauce for the fettucini.

Karen
26 Aug 2020
This class was really fun and informative! Chef Davide was patient and always asked each participant how things were going during the making of the pasta. Additionally, he has a great personality and it is obvious that he loves to cook. Terrific experience!

Diana
10 Aug 2020
It was fun. Davide is warm and fun.

Jessica
10 Aug 2020
Chef Davide did a great job explaining what we were doing and why and could tell when our pasta was ready just by looking at it on the screen. It was a lovely experience!

barbara
09 Aug 2020
Chef Davide was absolutely spectacular! He shepherded us through a lovely pasta lesson and not only was excellent at explaining the cooking, he paid individual attention to each of our guests and made sure everybody had fun. All over Zoom and from Italy! Chef has a very good sense of humour - and sings well! We held a virtual cooking birthday party and the birthday boy had an amazing time. Plus we had a wonderful dinner and now know how to make excellent homemade ravioli! I would absolutely recommend!

Tonya
08 Aug 2020
Wow, what an amazing class! Chef Davide is an excellent instructor. His clear instruction and oversight of our work enabled us to create great tasting pasta. He taught me a skill that I will have forever. I look forward to making pasta for family and friends.

Corina
31 Jul 2020
Loved this class, it was so fun! thanks chef Davide!

Nilufer Nurani
30 Jul 2020
Awesome virtual class! Everyone learned how to make pasta and had loads of fun! Grazie!

Cassie
30 Jul 2020
Thanks for a fun team building event!

Vickie
30 Jul 2020
Chef Davide is great! The lemon zesty ravioli is really delicious!

Derick
30 Jul 2020
Chef Davide was great...very knowledgeable and approachable. He helped controlled the speed of the class to help ensure everyone was completing the different steps at the right pace and quality. Looking forward to our next class!

Honey
29 Jul 2020
The cooking class with Chef Davide was fantastic! We had an amazing time and learned to cook the most fantastic ravioli and fettuccine. Not only was his teaching fantastic, but he was also so warm and passionate. This was one of the most unique and fun experiences ever! Would recommend to anyone and everyone at all cooking levels and experience.

Pia
28 Jul 2020
We took this class as part of a team event, and really enjoyed it! The chef was very knowledgeable and did a great job of making sure everyone was on the same page. The food was also delicious :)

Erin
27 Jul 2020
This class was a delight! Well organized and well-taught.

Jessica
26 Jul 2020
He was so friendly, informative, and helpful!! I loved this class and I would definitely take another one with him in the future.

Bethany
19 Jul 2020
Thank you so much for the wonderful cooking class, Chef Davide! My kids and I had a great time and the pasta was delicious. We just made a second round! ? Thank you!

staci
19 Jul 2020
Our food was delicious and Davide was informative, entertaining and did a great job walking us through the steps of making homemade pasta. Thanks for a really fun experience!

Chris
14 Jul 2020
We loved cooking with Davide. It was our first time making pasta by hand - we learned a lot and are really excited to take another class soon! It was magical being taught by a chef located in Italy. Thanks Davide!

Libby
13 Jul 2020
My brother and I had so much fun!! Chef Davide took the time to look at each participants work to be sure we would have a positive outcome. I know it would take a couple of extra minutes, but I'd love to know where the others in the class were from. It would take a minute to start out and each person say where they are zooming from. It helps too if you have one other person with you writing down some of Chef's tips and steps not included in the recipe. In this class, you fold the dough and slam it down some in the process and that's not in the printed recipe. Helps to have that second person too to help clean up the broken bowl that may shatter when you slam that dough down just a little too much! It was an experience I'd do again! So much fun and delicious!!

Deborah
05 Jul 2020
Great class, great chef!

Neha
05 Jul 2020
Chef David's class was a lot of fun for my family. He was patient and down to earth and gave great tips. The food was excellent and we learned new techniques. My only suggestion would be to have more accurate ingredients beforehand with measurements so that we don't have to scramble last minute or buy stuff that we don't end up using (I had spinach measured and washed and a lot of extra ricotta cheese are directed but we didn't end up using it).

shari
05 Jul 2020
Davide is an excellent teacher and has a fun, can do approach. Loved it! The food was delicious too!

Emily
01 Jul 2020
Extremely fun and gave very good directions that made for great pasta!

Stella
22 Jun 2020
We recently took a team building cooking class with Chef Davide and had a lovely time. It was amazing to learn authentic Italian cuisine from a chef who is actually from Italy. He also gave us a tour of his herb garden and it just added to the experience. I would highly recommend any class with Chef Davide as you will have a great time and learn a lot about Italian history, cuisine, etc.

Nikki
21 Jun 2020
Had a great class with Chef Davide! It was so awesome to learn how to make pasta. The recipes were easy to follow and Chef Davide conducted a really fun class. Looking forward to our next class already!! Thank you! Nikki and Gabe

Frances
21 Jun 2020
Thank you Chef Davide! What a wonderful Father's Day activity! You are very patient, friendly, fun and provide clear instructions both verbally as well as visually on the Zoom call. It was a great first experience with Cozymeal and we will want to do more for sure. Thank you so much!

Heather
19 Jun 2020
Chef Davide was a wonderful host. He shared his lovely home with you throughout the experience to make you feel like you were in Italy right alongside him. I loved how he demonstrated and gave you clear examples along the way and then checked your work and helped you along. Both of my dished came out much better than I expected! And I was able to share the results with my family. All without have to leave the house.

Sam
18 Jun 2020
What a wonderful class! We booked this as a virtual team building activity for our remote team and LOVED the experience! It was the first time I prepared risotto and it came out very nice. Chef Davide is a great chef and teacher! Highly recommended!

Alexandra
18 Jun 2020
I had a team event with Chef Davide today and it was such a lovely experience! He gave lots of greats tips for making a successful tiramisu and risotto and I found him easy to follow along. My favorite part of the class was him showing us his garden where he picks peppers and fresh herbs to use and the sunset that was happening in Italy! He was patient, answered everyone's questions, and was very encouraging. Super fun and I can't wait to recreate what I learned.
Cozymeal guest reviews for other experiences with Chef Davide

Adam
15 Nov 2020
Chef Davide was a great teacher and the food was incredible! Would definitely recommend.

Jessica
11 Nov 2020
Chef Davide is amazing! I booked a cooking class for my fiancé's birthday and could not have had a better experience. This class exceeded my expectations. Davide is very personable, fun, adaptive, and passionate about cooking. The food was fantastic and we felt supported by Davide throughout the process. My fiancé and I both had a great experience and look forward to cooking again with Chef Davide in the future.

Steve
08 Jul 2020
Davide did an excellent job teaching us to cook great dishes while giving insights in the the history of Italian food. He is a very fun and high energy chief! You will not be disappointed if you book a class with him.
Guest reviews for Chef Davide

Loren
01 Jul 2020
Davide was FABULOUS! This was really a wonderful experience. Davide, a well-trained, skilled chef was both passionate and informative. Also very patient and fun. Highly recommend his experience - even if you're not the best at cooking like myself!

Elena
29 Jun 2020
Chef Davide is such an amazing teacher. He's very pacient and fun, he really wants you to learn not just about the food, but the culture behind it. Every plate turns out exquisite and his classes always boost my mod. He's clearly quite charming wich is a plus. Definiteley reccomend him for a well rounded, fun, informative lesson.

Angela C
26 May 2020
Great Italian cooking experience in Rome The best Italian cooking class ever you can join! Davide is a great cuoco, very nice. We had a lot of fun cooking and we had a wonderful dinner afterwards. Davide is a great chemist too, explaining all processes producing pasta and sauces, simply brilliant and interesting! And telling stories about the origin of the recipes. I highly recommend it!

David
26 May 2020
Pasta class!!! Davide was fantastic. Not only was he an excellent teacher and chef, but his knowledge of food history in Italy, the Agra- insights on ingredients Based on region was amazing. We had such a good time!

carmeraimee
26 May 2020
Amazing cooking class with Chef Davide! Chef Davide was super fun to work with and his cooking class was highly informational. I felt like I learned a lot about Italian cooking techniques from him! The food was sooo delicious and he was happy to answer any questions that I had about techniques. Overall a great experience, thanks so much for the awesome food chef Davide!

lindsey
26 May 2020
So awesome!! My boyfriend and I took the cooking class and had such an amazing time! We are terrible cooks but Chef Davide was so patient with us and our food turned out wonderfully. Such an great experience. We learned so much about the Italian culture through our food and got to ask any and every question we could think of. Highly recommend

shirley
26 May 2020
Great cooking class The class was so much fun and delicious. Davide is extremely professional and interesting. Highly recommended!!! We loved it so much!!

TamarNeu
26 May 2020
Definitely recommended!! My family and I thoroughly enjoyed the cookery workshop. Davide was very informative and interesting. You can certainly feel his passion for food and cooking. He was also very patient and warm. Definitely recommended!

nadiamdecicco
26 May 2020
A mouth watering experience. Davide is very knowledgeable and super passionate about pasta making. It was a lovely experience and the pasta was delicious! Thank you!

Isabelle
26 May 2020
Perfezione We took two classes and each time we had a fabulous time, a combination of fun, learning, and tasting great authentic Italian food. Our teacher was generous with his insights about the etiology of Italian cuisine and social etiquette of this most spectacular culinary culture. We highly recommend. Favolosa experienza Italiana

Keun
26 May 2020
Entertaining Hands on pasta making class Highly recommend! Our instructor Chef Davide was very informative, down to earth, and provided detailed guidance with every step of pasta making. The class was entertaining and held in a group of about 8 people but Chef Davide provided individual direction and answered each and every question of everyone attending. Very kid friendly, my 10 year old daughter especially loved the experience.

Bertikus15
26 May 2020
Great Experience & Too much Fun!!! We had an amazing time at our class and would recommend it to anyone. We learned a lot and had a great time as well!
Local Grocer Delivery Available!
$ 39 Per device
90-minute class hosted on Zoom. Tax included.

Live from Rome, Italy!
---
Meet your chef

---
Chef Davide always found the place where he could best express himself, communicate, and have fun was the kitchen. He began working in kitchens at age 16 and moved to Europe to explore different cuisines firsthand after graduating. He quickly landed at a culinary academy in Italy and graduated with honors. Chef Davide has since donned many chef hats, including those as a private chef, consultant, instructor and entrepreneur.
Other Online Cooking Class Experiences you may like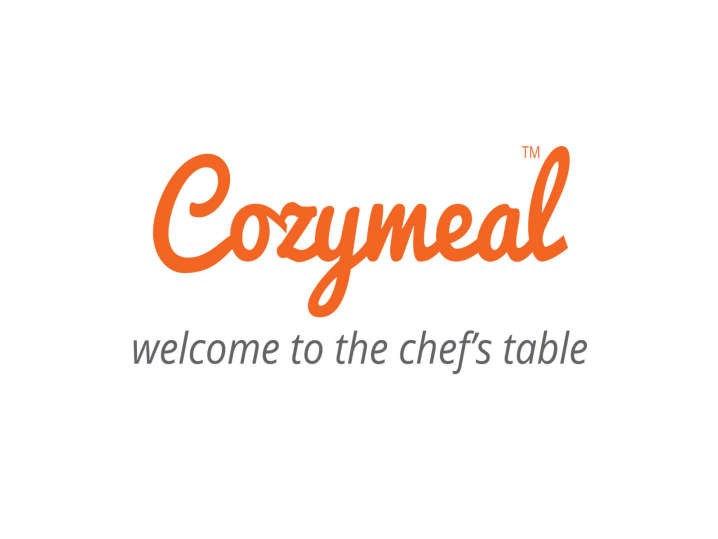 Want Even More Culinary Inspiration?
Exclusive deals, cookbooks and our best tips for home cooks — free and straight to your inbox. PLUS: 500 Rewards Points.
YOU'RE IN!
Thank you for signing up for our mailing list.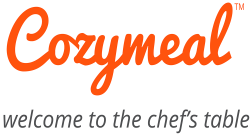 © CozymealTM, Inc. 2013-2020 - Phone: 415-869-9706
350 Rhode Island, Suite 240, San Francisco, CA, 94103