What Is a Sous Chef?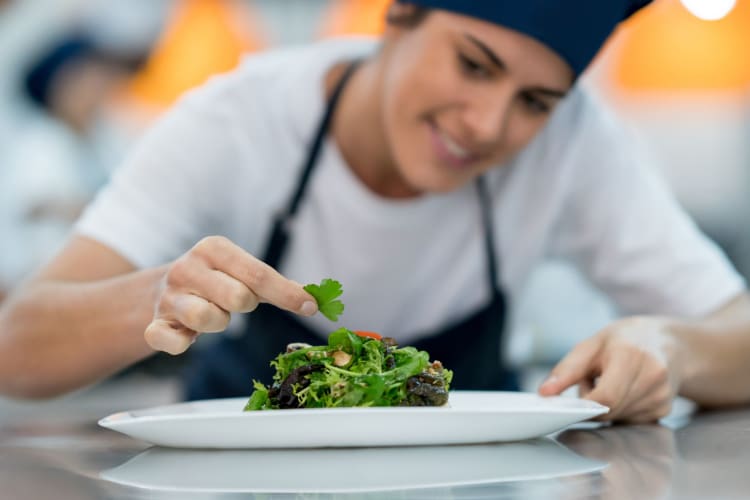 You may have heard the term before and wondered, "What is a sous chef?" If you happen to watch food shows on Netflix or have an interest in the workings of professional kitchens, you may already have a vague idea of what a sous chef is: In the clearly delineated hierarchy of kitchen roles, sous chefs fall somewhere under the head chef.
This is a good enough definition if all you're looking for is a general understanding of a sous chef's role in the well-oiled machinery of the professional kitchen. But we've got a more specific answer for those of you still asking yourselves, "What exactly is a sous chef, and what do they do in the kitchen?" In this article, we explore what a sous chef is, what a sous chef's specific tasks are and, for anyone feeling inspired, how to become one.
Jump to Section
Gourmet Cooking Classes Near You
Take your culinary skills to new levels with guidance from five-star chefs.
What Is a Sous Chef?
Let's get to the big question: What is a sous chef? The answer lies in what "sous chef" means in French. In French, sous means "under," so the phrase directly translates to "under chef." This is because in the kitchen hierarchy, sous chefs are under either an executive chef or a chef de cuisine, depending on how large the kitchen staff is. In other words, sous chefs are second in command of a kitchen, which garners a great deal of respect from the other chefs and cooks.
The well-defined roles in a professional kitchen are what keep things running smoothly, and a great deal of that is owed to the sous chef. Sous chefs act as an assistant to the head chef and will step into the head chef position to run the kitchen if the head chef is absent. If a restaurant is large or has a large kitchen staff, there may be multiple sous chefs to help manage the team.
Sous chefs have years of culinary experience and a great handle on a restaurant's cuisine and culture. So if you're browsing cooking classes near you and notice that the instructing chef has experience as a sous chef, that's a great opportunity to learn. A number of sous chefs enjoy passing along some of their culinary knowledge to people taking online cooking classes, cooking classes in Dallas, cooking classes in Las Vegas or wherever they may be based.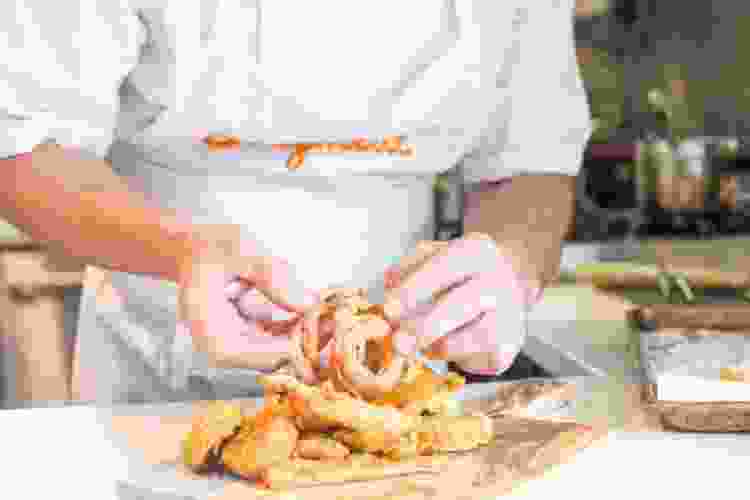 What Does a Sous Chef Do?
Sous chefs are second in command, but what does that translate to in a kitchen? What does a sous chef do on the job each day? In general, sous chefs are in charge of keeping a kitchen running smoothly by maintaining order and ensuring all other chefs and cooks remain on task. This may mean checking in on the different stations, giving recommendations or guidance to other chefs or expediting meals so the kitchen doesn't fall behind. They also control the quality of the dishes, often being the last one to see the food before it's served to a customer.
Sous chefs also have to maintain the cleanliness of the kitchen, making sure staff properly wash all pots and tools at the end of the night regardless of whether they were used for the night's service.
Outside the kitchen, sous chefs are often in charge of maintaining inventory and ordering ingredients. They have to be accurate so the executive chef is able to create the necessary dishes. Sous chefs are also in charge of the discipline and training of all chefs and cooks. They teach culinary techniques and how to cook menu items so the kitchen staff knows how to produce dishes quickly and properly without sacrificing quality.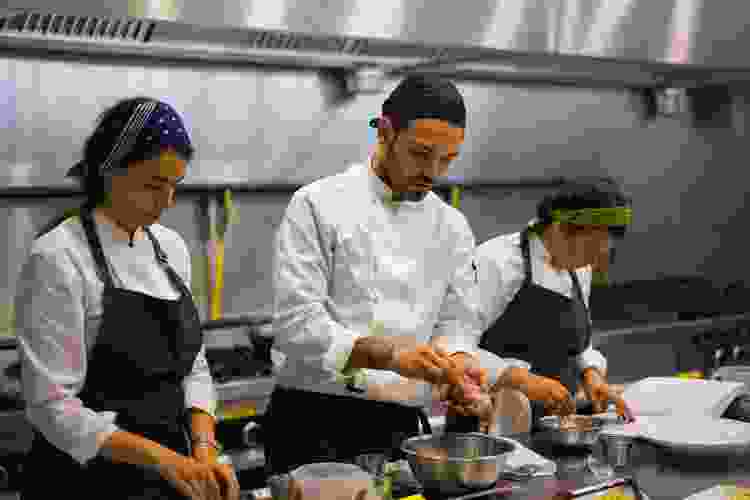 Join a Live Online Cooking Class Today
Your kitchen is now your own culinary classroom. Connect with chefs from around the world right from the comfort of home.
What Is a Sous Chef's Career Trajectory?
The path to becoming a sous chef almost always takes the candidate through all the levels of the kitchen hierarchy. In general, starting from the bottom, there are commis chefs, chefs de partie, sous chefs and chefs de cuisine or executive chefs. So in many cases, a sous chef's goal is to become an executive chef, either when a current chef leaves or when they obtain their own kitchen. Because of this, they must always be honing their culinary and leadership skills with the goal of achieving mastery.
When first working in a kitchen, chefs usually start as a commis chef, working under a chef de partie to learn the techniques of the kitchen. There are different kinds of chefs de partie that work in different areas of the cuisine, including cooking fish, working the grill, making vegetables or soups, or roasting, braising or sautéing foods. After being a commis chef, a chef will be promoted to one or more kinds of chefs de partie, depending on what they excel at. Those who excel may be promoted to being a sous chef.
The path to becoming a sous chef can take years. In many restaurants, sous chefs must have training in each area of the kitchen for three to six months. This often means working their way through the chef de partie positions to master crafting each dish on the menu and maintaining kitchen safety and sanitation. It can take at least four years to obtain all the knowledge and skill required to be a sous chef, and if a sous chef is looking to change restaurants, employers tend to ask for two to five years of experience to be a sous chef.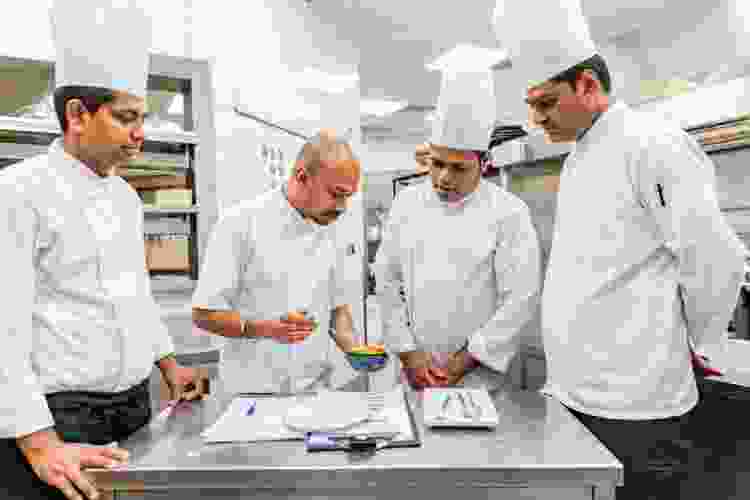 Sous Chef Job Requirements
Being a sous chef is a demanding job, and it's not a position you can jump into without adequate experience. Becoming a sous chef typically starts with the right education. Having a college degree is not mandatory, but a high school diploma or a general education development (GED) certificate is. A culinary arts degree, such as an associate degree or bachelors in culinary arts can help increase the chances of working at a top restaurant. Many sous chefs go to a culinary arts school to learn to cook like a chef.
Again, however, even with a degree, most sous chefs do not immediately start at that level. Because kitchens are a hierarchy, you must work your way up through the subsequent levels to become a sous chef. Because of this, it is possible to enter a kitchen without a culinary degree and progress through the ranks if you prove mastery. But having a culinary arts degree improves the chances of being hired.
Book a Gourmet Cooking Class Now
Kick-start your culinary confidence with help from a world-class chef. See what's cooking in your city today.
Sous chefs may also get certifications to help them be hired or promoted at a restaurant, though they are not requirements of the position. A certificate from the National Restaurant Association Educational Foundation called ServSafe provides training in food handling and safety, for instance.
Outside the kitchen, sous chefs have to show leadership and teaching skills since they're charged with training the chefs de partie underneath them. Attention to detail and communication are essential skills both in and outside the kitchen. Time management, creativity, problem solving and flexibility are skills that help keep the kitchen running properly. But the most important skill — and perhaps the hardest to learn and perfect — may be the ability to perform under intense pressure.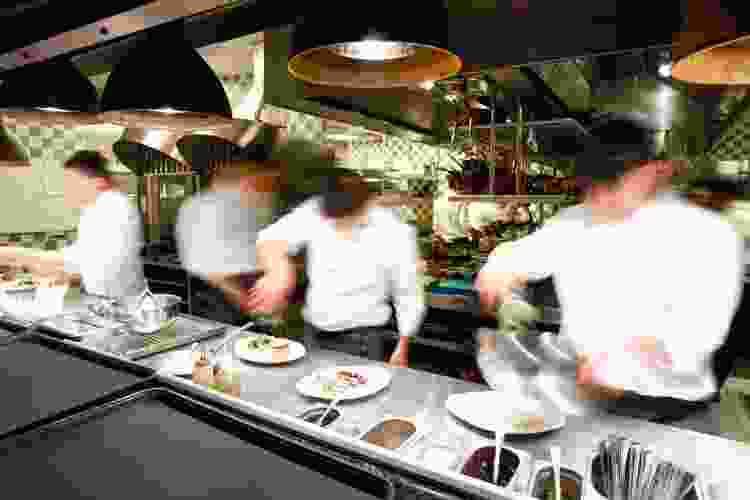 Sous Chef Salary
With all the skills and experience required for this role, what is a sous chef's salary? The salary of a sous chef ranges depending on location and restaurant. According to Salary.com, as of this writing, the median base salary for a sous chef in the United States is $49,910. The highest paying cities tend to be major cities throughout the country. For example, San Francisco sous chefs have an average salary of $62,388 with New York City not far behind, with an average salary of $60,042..
Another factor is the restaurant sous chefs work at. Fine dining restaurants such as those owned by Wolfgang Puck, for example, are reported to pay sous chefs an average of $82,904 a year. Having certifications and more years of experience may also increase a sous chef's salary.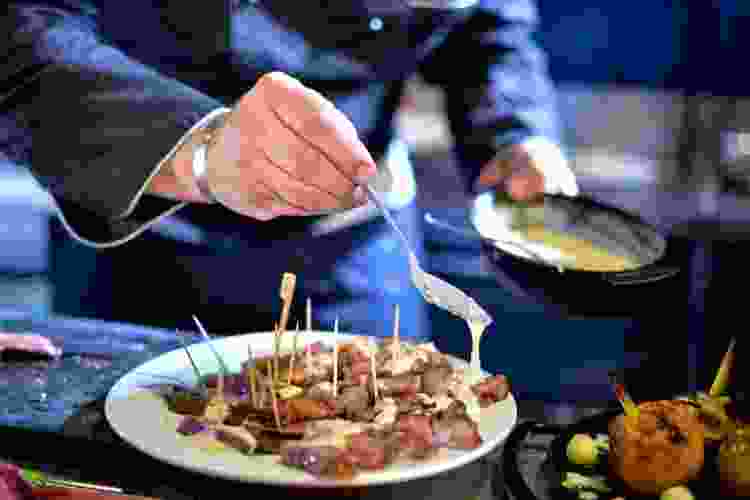 Join 200,000+ Culinary Enthusiasts
Exclusive deals, recipes, cookbooks, and our best tips for home cooks — free and straight to your inbox. PLUS: 500 Rewards Points.
There is a lot that goes on in a restaurant that diners often don't know about. All the chefs in the kitchen work together to create an incredible meal and unforgettable experience for guests. Sous chefs work hard to ensure the kitchen staff is properly trained and that all plates that go out meet high expectations.
Now that you know what a sous chef is and how a kitchen can't run without them, why not learn to cook from experienced sous chefs and other top-class kitchen professionals who can pass along their culinary techniques and tips for creating flavorful meals?
For even more culinary inspiration, check out other experiences happening on Cozymeal.