11 Chinese New Year Foods to Eat for Good Luck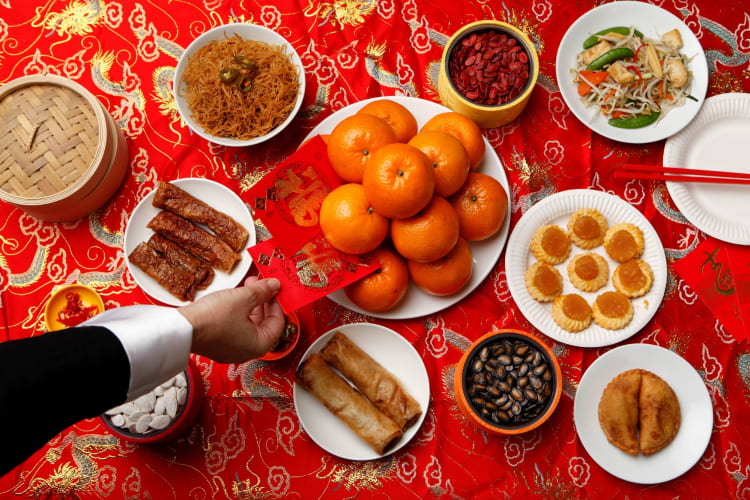 Our editorial team recommends the best products through independent research, selection and careful review. If you make a purchase through one of our affiliate links, we may earn a commission. Prices are subject to change.
If you're looking to properly celebrate the Lunar New Year, a must-have for good luck is traditional Chinese New Year food. Chinese New Year foods vary across different regions and from family to family, but the norm with Lunar New Year foods is their symbolism, thought and preparation to help welcome in a new season of life.
The Chinese New Year is the most important holiday in China, according to HISTORY. The 16-day celebration is a time to honor sacred deities as well as the family's ancestors. It's also a time to gather together for a celebration centered around feasting on delicious dishes.
No matter your background or culture, you too can celebrate the new year with traditional Chinese New Year foods, including dumplings, fresh fruit, fish, spring rolls and more.
Jump to Section
Learn to Make Traditional Chinese New Year Foods
If you're looking to expand your recipe repertoire this year, you can consider making your own traditional Chinese New Year foods. Need a little help in the kitchen? You can learn how to cook a variety of dishes alongside a world-class chef with cooking classes in Atlanta, cooking classes in Los Angeles and other cooking classes near you. If traditional Lunar New Year foods are your priority, you can also find chef-led online Chinese cooking classes from the comfort of home.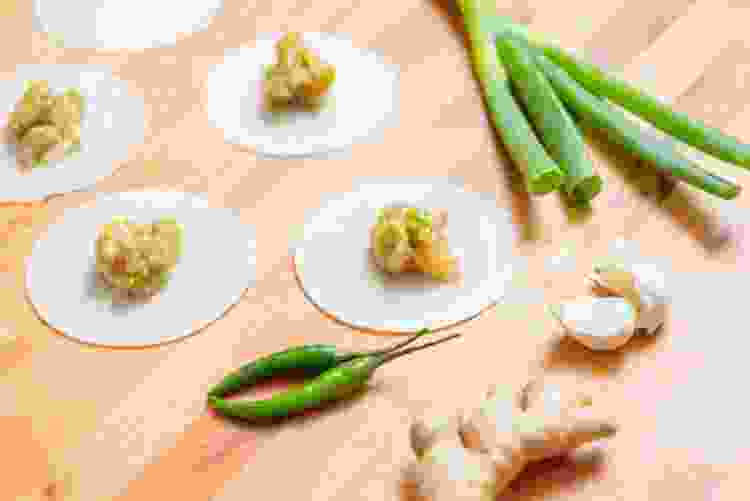 Book an Online Cooking Class Now

Ready to perfect your homemade pasta, paella or pad thai? Join a world-class chef from the comfort of your kitchen.

Book Now
1. Dumplings
Dumplings are a staple of traditional Chinese cuisine. These savory treats, which can be pan-fried or boiled, are a popular Lunar New year food representing financial fortune for the year ahead. Dumplings can be made to suit any taste and are often filled with pork, chicken, shrimp or vegetables. This classic lucky Chinese New Year food is a hit on any table.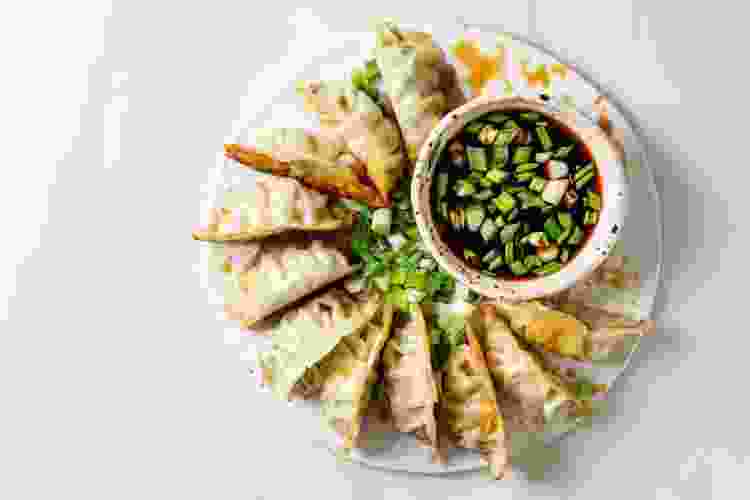 2. Fish
Fish prepared whole is a dish you will find for most traditional Lunar New Year feasts symbolizing prosperity and abundance. Fish is usually steamed and served simply with soy sauce or a light glaze, but to spice up your traditional Chinese New Year celebration, you can also try different cooking methods and flavors.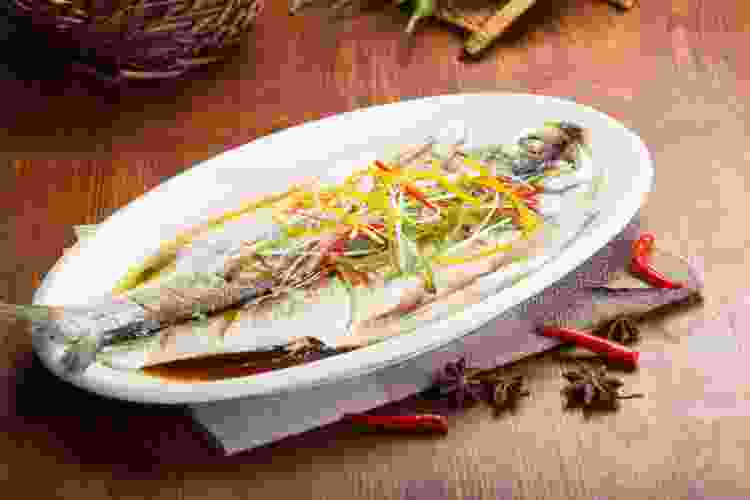 3. Whole Chicken
Chicken served whole is a traditional Chinese New Year food that symbolizes unity and wholeness. Chicken is typically braised or roasted with simple ingredients such as ginger or soy. Presenting the chicken whole is a representation of a family coming together to feast on this comfort dish and also helps bring luck for the year ahead.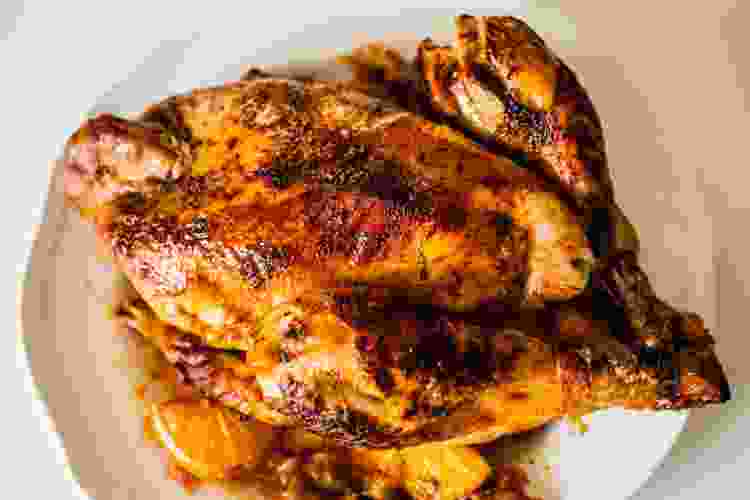 4. Sweet Rice Balls
Packed with sweet or savory flavors, rice balls are often served toward the end of the Chinese New Year. Tangyuan, which is a homophone for the Chinese word for "union," can be unfilled or filled with sesame or bean paste. They are often served in a hot broth or syrup as a sweet end to the celebration.
5. Fresh Fruit
Traditional Chinese New Year foods need not be complicated. Incorporating citrus fruits such as tangerines or oranges is one of many treats to bring luck for the year ahead. The fruits are typically added at the end of a meal as a sign of good fortune and also used to spread luck when given as gifts.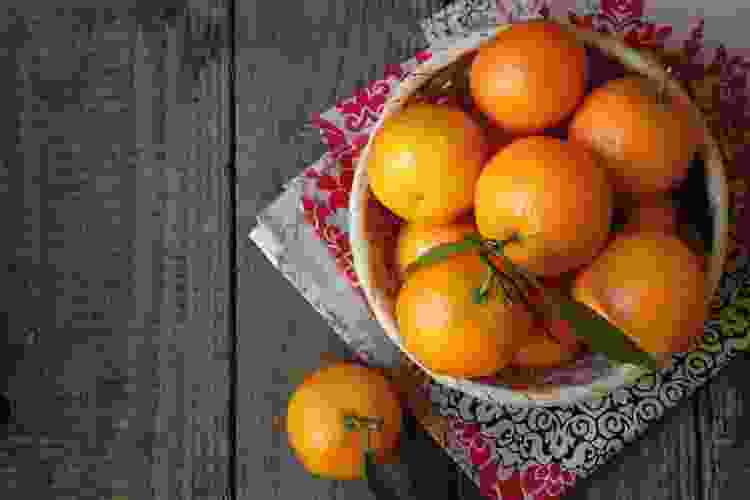 Gourmet Cooking Classes Near You
Take your culinary skills to new levels with guidance from five-star chefs.
6. Spring Rolls
Spring rolls grace tables year-round, but these lucky Chinese New Year foods are also enjoyed for the holiday as a token of wealth. Spring rolls are easy to assemble — wonton wrappers are filled with anything from fresh vegetables such as bean sprouts or cabbage, to heartier fillings such as pork.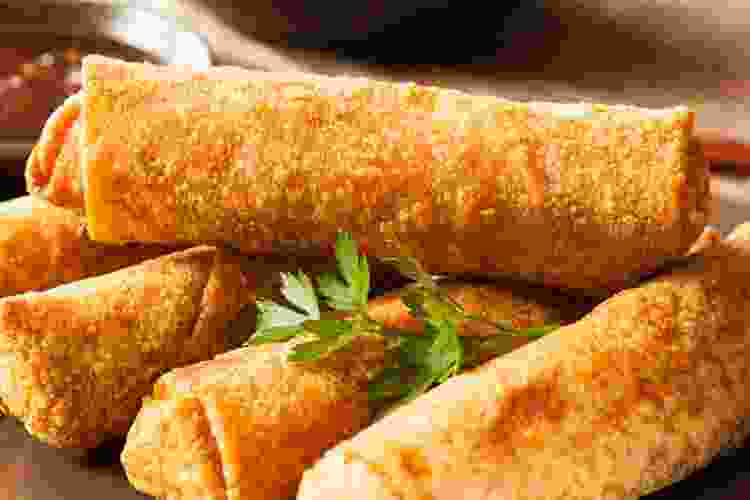 7. Noodles
"Longevity" noodles are a traditional Chinese New Year food served as a symbol of longevity in life. Traditionally the noodles are prepared as one continuous strand signifying a long life ahead. Longevity noodles are not only served as a traditional Lunar New Year food but also on special occasions such as birthdays.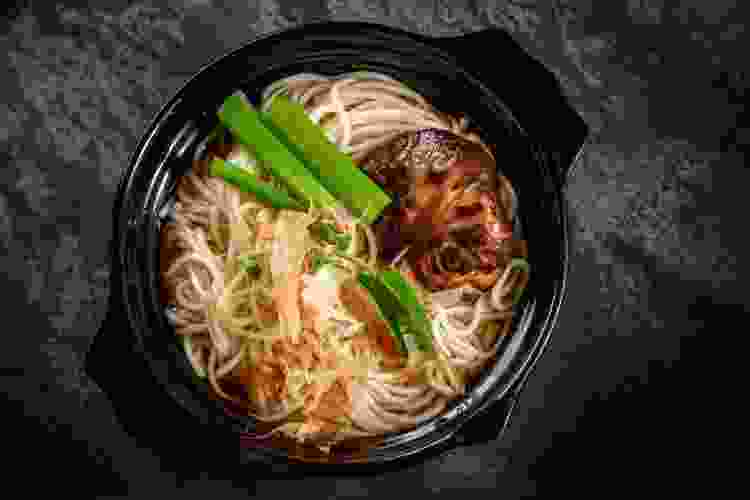 8. Wontons
Similar to dumplings, wontons are a popular traditional Chinese New Year food symbolizing wealth and prosperity in the year to come. Wontons can also be eaten as a lucky food during the new year celebration seen as a wish for a good start to the year. These savory pouches are versatile and can be filled with any mixture of vegetables and meats.
9. Golden Prawns
A tasty traditional Chinese New Year food is golden prawns. Served simply for reunions and gatherings during celebrations, the prawns are lightly fried and prepared with a glaze of soy sauce, green onions, ginger and garlic. Served family-style, golden prawns are a light, bright addition to a meal and another great example of a lucky Chinese New Year food.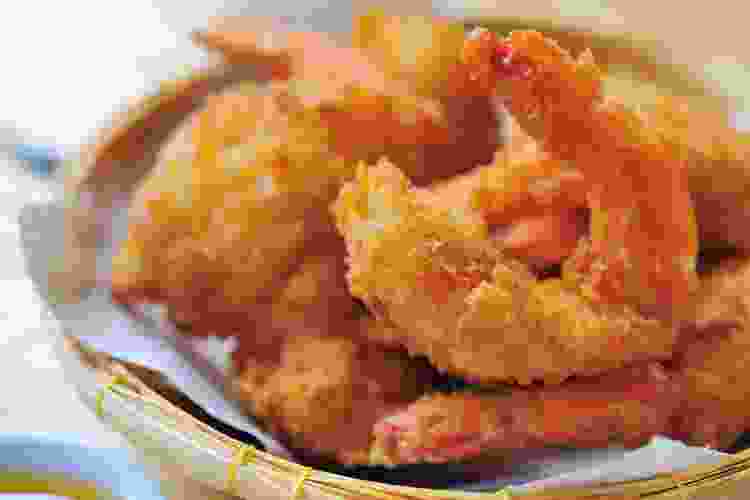 10. Mushrooms
Chinese New Year food doesn't always have to incorporate meat. There are options for vegetarians at the table as well. Simply sautéed with oyster or soy sauce, mushrooms are another hearty and traditional Chinese Lunar New Year food.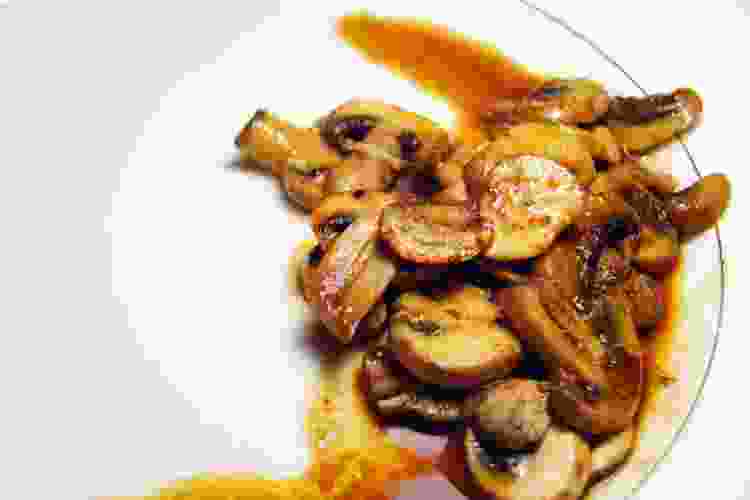 11. Jujube
A delightful and sweet traditional Chinese New Year food is jujube. These sweet morsels also known as Chinese dates or plums add a tasty punch to any celebratory gathering. The fruits are said to be eaten as a traditional Lunar New Year food due to their red color, which is considered a symbol of prosperity and happiness. Jujube fruits may not be easily found in every grocery store, but they can be ordered online at a number of sites such as Nuts.com.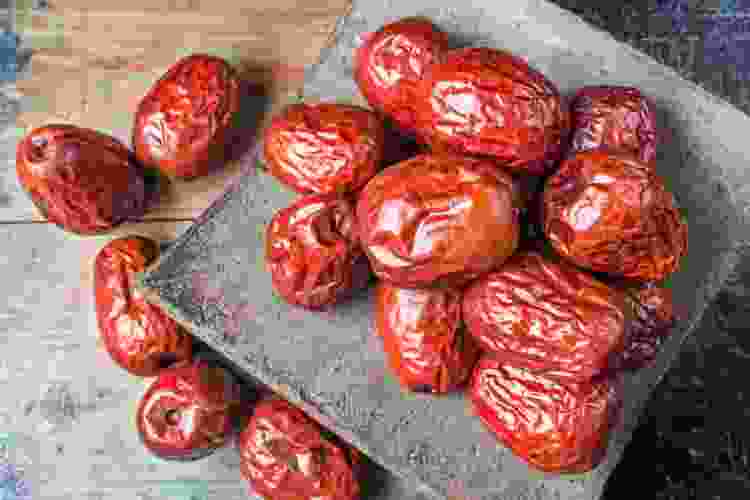 Join 200,000+ Culinary Enthusiasts
Exclusive deals, recipes, cookbooks, and our best tips for home cooks — free and straight to your inbox. PLUS: 500 Rewards Points.
If there is one common theme among cultures and families across the world, it is the celebration of life and renewal of time and seasons. Much like New Year's celebrations in the western world, the Chinese or Lunar New Year is also a celebration of parting with the past and looking forward to a new year of prosperity, hope and growth. Dating back for centuries, traditional Chinese New Year foods have helped families reinforce their bonds and set forth upon the days ahead with a sense of optimism, luck and prosperity.
For even more fun ways to celebrate the holidays, check out other experiences happening on Cozymeal.