Chow Mein vs. Lo Mein: What's the Difference?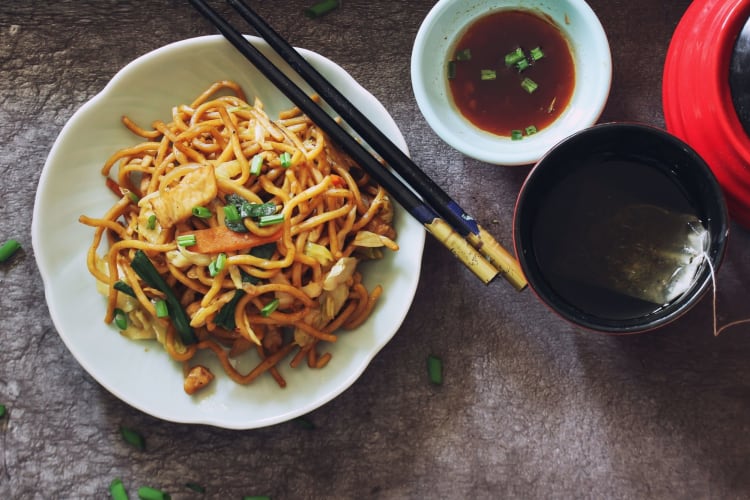 So you're looking through the menu of your favorite takeout restaurant when a question strikes you: What's the difference between chow mein vs. lo mein? They're clearly different things, but they sound so similar. What sets them apart from each other?
We're here to set the record straight so you know what you really want to order (or, better yet, make for yourself!).
So what is the difference between chow mein and lo mein? Read on to learn!
Jump to Section
Gourmet Cooking Classes Near You
Take your culinary skills to new levels with guidance from five-star chefs.
What Is Chow Mein?
The term "chow mein" translates to "fried noodles," and if you ask us, that already sounds delicious. It's a dish made up of egg noodles, vegetables, eggs, meat (if you want) and sauce, but the noodles are the most important part. They can be either crispy or steamed.
Crispy chow mein refers to noodles that are fried and pressed in a wok full of hot oil until they become crispy and golden brown. The result is a delightfully crunchy meal.
On the other hand, steamed chow mein involves cooking the noodles by steaming them instead of frying them. The noodles are usually boiled first to partially cook them, and then they get stir-fried later on. They tend to be oily (but still wonderful).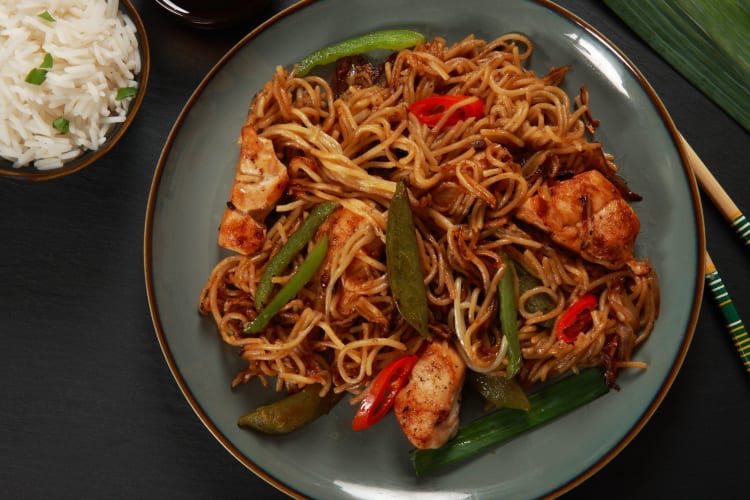 What Is Lo Mein?
Lo mein is another popular and delicious Chinese noodle dish you can find at almost any Chinese restaurant. It translates to "tossed or mixed" noodles. So what's the difference between chow mein vs. lo mein?
While these noodles are also tossed with sauce and other add-ins in a stir fry, they remain soft and chewy. The noodles are pre-cooked, so they tend to enter the wok near the end of cooking.
The key feature of lo mein is the sauce. It's a sweet and savory sauce made from soy sauce, garlic, sesame oil and oyster sauce (alongside other ingredients), and it coats the noodles and add-ins perfectly.
Chow Mein vs. Lo Mein: Key Differences
Here is a quick rundown of the differences between chow mein and lo mein:
Star Ingredient: The noodles steal the show more in chow mein vs. lo mein. In lo mein, the sauce is the star feature.

Cooking Method: Both of these meals are stir-fried in the wok. However, chow mein is either crispy and crunchy or soft and oily depending on the type. Lo mein noodles are added last after being pre-cooked.

Texture: Crispy chow mein is crunchy and golden brown. Steamed chow mein is soft and oily. Lo mein is soft and saucy.

Type of Noodle: Both of these dishes use egg noodles. However, with chow mein, the noodles are fried or steamed and then fried. Lo mein noodles are either pre-cooked or completely soft and fresh.

Sauce: For both of these dishes, the sauces are made of similar ingredients (including, but not limited to, soy sauce, oyster sauce, sugar and sesame oil). In lo mein, however, there's more sauce, and the balance of sweet and savory is more important.
Join a Live Online Cooking Class Today
Your kitchen is now your own culinary classroom. Connect with chefs from around the world right from the comfort of home.
Learn How to Cook Chow Mein and Lo Mein
Now that you know the difference between chow mein vs. lo mein, why not learn how to make these dishes? No more takeout for you!
You can learn how to make these dishes in cooking classes near you with the help of a world-class chef. Whether you're taking cooking classes in NYC or cooking classes in Vancouver, you'll be making delectable noodle dishes in no time. You can even take online cooking classes and learn from home.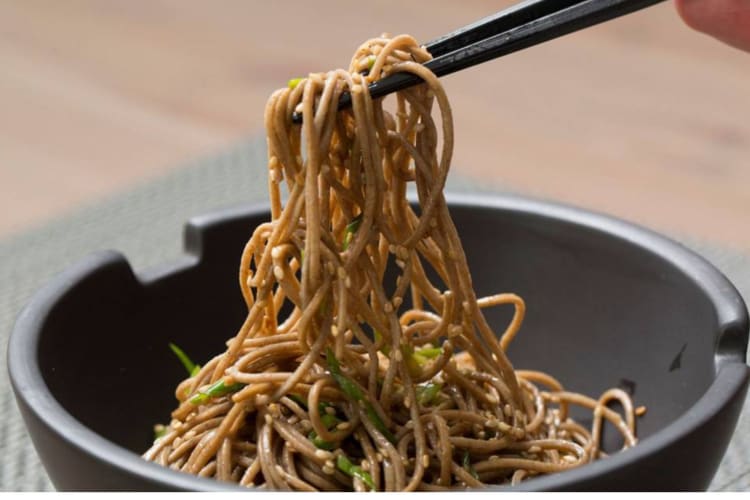 Join 200,000+ Culinary Enthusiasts
Exclusive deals, recipes, cookbooks, and our best tips for home cooks — free and straight to your inbox. PLUS: 500 Rewards Points.
The differences between chow mein vs. lo mein may seem minor, but once you make both dishes on your own, you'll see how different they really are in terms of flavor and texture. Now it's time to get cooking.
For even more ways to explore your favorite foods, check out other experiences happening on Cozymeal.