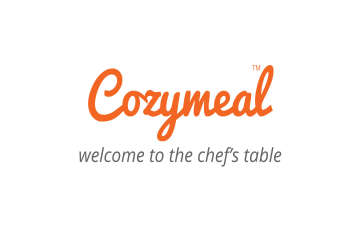 Chef Traci
Verified chef
I am a personal chef and cooking teacher in Berkeley, California. My kitchen is my creative space and the place that I never tire of being in. By creating my own spice blends and sauces, I can easily transform average meals into outstanding ones. I believe everyone deserves to eat flavorful and delicious food. Loving a cooking challenge, I have developed a tasty collection of dairy-free and gluten-free dishes that everyone can enjoy!
Cooking Classes
Chef Traci is not currently offering any experiences. Here are similar experiences:
Team Building experiences
Chef Traci is not currently offering any experiences. Here are similar experiences:
Food Tours
Cozymeal guest reviews for Chef Traci


Our team had a great time with Chef Traci! We were all pretty shy about our cooking skills but she made us feel comfortable and empowered that we could make a great meal! Traci was very accommodating and flexible and fun! Highly recommend!


Chef Traci was wonderful and very welcoming. The house and kitchen were cozy, warm, and beautiful. We even got to make and take home our own spice mixture to replicate the meal later in our own kitchens. The food was delicious and everyone had a great time learning and making dinner together. Chef Traci was also great about getting Halal meat for the dinner and in making a vegetarian version for one of our staff members who didn't eat meat. Thanks for a great experience Chef Traci! Heather, you were great as well. Thank you so much for helping us to pull this altogether with relatively little advance time. Warm regards, Lynn


Our team had a wonderful experience with Chef Traci (CT). CT made us all feel at home, and had carefully planned a couple of team sessions in addition to the actual cooking class. The instructions she provided were clear and easy to follow, and all of us worked together to create the delicious meal. To help us remember our experience, we went home with our own mixed jar of ras el hanout as well as recipes. It was obvious that CT was very thoughtful and deliberate in planning the session with team building in mind. I highly recommend her!