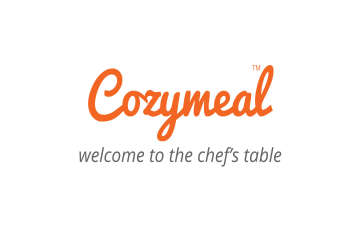 Chef Greg
Verified chef
Food safety certified
(19 reviews)
Growing up, Chef Greg fell in love with his mother's great cooking and quickly began pursuing his own culinary career. After culinary school, he spent the next 25 years working in restaurants all across the world, including a stint at the prestigious Le Bel Age hotel in Hollywood. He's amassed an expansive knowledge of cooking fundamentals, including chemistry and knife skills, and specializes in Italian and Mediterranean food.
Cozymeal guest reviews for Chef Greg


We had a great experience with Chef Greg. The menu was very robust and each course was delicious. We were full by the end of the dinner! We didn't know what to expect since this was our first time. The process is: The Chef cooks and he explains his cooking process and provides tips and techniques along the way. We asked questions and he was great at sharing his knowledge. (This isn't one of those "hand-on" learning by "doing" classes -- but you get to watch the chef work and learn by observing -- which was just as great!). After each course was prepared, we ate, fresh off the heat, and talked about the dish, prior to moving on to the next course. It was interesting to watch a real chef work, close up. Greg was kind and was great at handling our dog too, even though he kept interrupting and begging for food. We very much enjoyed the experience and learned plenty. And, did I mention, the food was delicious? Great class. Thank you Chef Greg!


Chef Greg surpassed our expectations! He is very knowledgeable, personable, and makes delicious food. We had wanted more of a cooking lesson, but I accidentally booked a private chef experience. We chatted with him quite a bit before the event to communicate our hope to have it be interactive and educational and I could tell he put a lot of thought into modifying the menu and experience to meet and surpass our expectations. I learned a lot from him, ate a ton of delicious food, and would absolutely do something like this again.


I wanted to thank you for the cooking class at our home last week. My girlfriend and I really appreciated your tips and we think we learnt a few good techniques. However, I felt that the experience could have been improved but didn't feel comfortable sharing the feedback with you during the class: You were very friendly, arrived on time and shared with us some good tips. However, overall, the experience was poor: The cooking classes was not hands-on at all. You called it a "tasting" but we had paid for a hands-on cooking class. You didn't use any fish or beef or chicken broth but rather bouillon cubes. The seafood chowder got really salty. You had the seafood for the seafood chowder in a plastic bag rather than in a proper container. Overall, we felt the ingredients were low-quality (lack of proper fish broth or beef broth). I would have been happy to pay an extra $20/person to have better ingredients. I really hope you don't take the feedback the wrong way and can improve the class for future customers. You are a great chef and I think guests would really appreciate better classes.