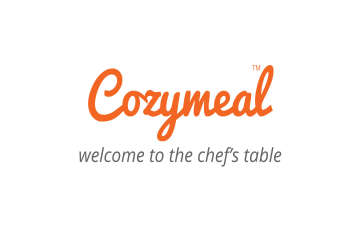 Chef Greg
Verified chef
Food safety certified
(3 reviews)
Growing up, Chef Greg fell in love with his mother's great cooking and quickly began pursuing his own culinary career. After culinary school, he spent the next 25 years working in restaurants all across the world, including a stint at the prestigious Le Bel Age hotel in Hollywood. He's amassed an expansive knowledge of cooking fundamentals, including chemistry and knife skills, and specializes in Italian and Mediterranean food.
Cozymeal guest reviews for Chef Greg


Greg showed up on time and we got to speak a few times before he got here about kitchen equipment and prep. He has enormous experience and we actually did all 5 Mother sauces Plus variations! This class is for people who want to learn how to cook- not for someone to teach you a recipe. You can follow that from a page. This is skill- wish I had done it in my 20's. Plus the skill set is so important we may all do the class one more time. For example we made the Hollandaise and in a separate pan had a reduction to alter it to béarnaise! If I only had berry's we would have made Sabayon! We did the béchamel and turned it into a few items and from the Volute we made marsala and Française. All along Greg told us short cuts and fixes. Our last sauce was the tomato and it was really good. Not like the Italian family style we have always made so for sure a useful skill. If you really like to cook and want true skills this is your class! Fantastic!
Guest reviews for Chef Greg


Greg was a godsend to me. I had no idea regarding his capabilities until he cooked his first meal for me and my family. I've employed private chefs and caterers before but none of them compare with Greg's ability to cook a diversified array of flavorful menu items. Bravo Greg!!


Chef Greg is a professional head chef and consultant for over 25 years. He was trained in Dublin and has worked in multiple prestigious culinary establishments over his career. He has so much experience and skill to share with his guests.