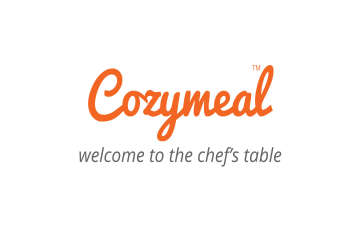 Chef Gilzel
Verified chef
Food safety certified
(9 reviews)
Chef Gilzel is a top sushi chef on the Las Vegas culinary scene who specializes in sushi and Asian cuisines. After graduating with degrees in culinary arts and food service management, Chef Gilzel began her career as a sushi chef at a modern, high-end Japanese restaurant. She has since worked in several renowned restaurant kitchens, most recently as the sous chef of a globally inspired raw bar in a five-star Las Vegas resort.
Cozymeal guest reviews for Chef Gilzel


Surprised my bf with this class for our anniversary. We know nothing about the process in making sushi but love to eat it. Chef Gilzel taught us so much and made us truly appreciate sushi and the process. It's definitely something we take for granted when we go order. We suck at kitchen and knife skills and chef g was patient and kind enough to teach us. She described the history and culture of sushi, which was awesome. Towards the end,when it came to enjoy the fruits of our labor, it was Freaking Delicious! I highly recommend this class. Chef Gilzel really knows her stuff and was able to answer every question I had that night, and I had a lot of them.


This was the best date night my husband and I have been on. After 7 years we are still trying new things and learning things together. Such a great experience. Chef Gilzel was real, down to earth and funny, and also very professional and taught us so many things throughout the class. I would definitely recommend and we plan to do her advanced class after we master the basics she taught us. Loved it!


Fernando Gutierrez
13 Jun 2022
Just an AWESOME experience! My wife got me a private lesson with Chef Gilzel as a birthday present because she knows how much I love experiential learning. When I arrived, Chef Gilzel had everything ready, with two stations set up side by side. Chef asked me what I wanted to get out of the class, and I told her that I was looking to learn how to cut fish for sushi and sashimi and that I was very interested in learning more about presentation skills. The chef's approach worked very well for me. She first explained things, what things were called, why things were done a certain way, then would proceed to demonstrate the skill, after which she would have me perform the skill and coach me until I was doing better. It was a blast learning about the various fish used for making sushi and learning how to look at a block of fish and decide what best way to use it with a minimal amount of waste. I even got to help fillet a whole fish, then the trimmings were used to make the most delicious stock I'd ever had. Once we were finished crafting all of the various sushi and sashimi dishes Chef proceeded to show me how to decorate and present the food in appealing and creative ways by the use of condiments, colors, position on the plate, etc. And, the best part, sampling the creations once we were all done. This class inspired me to do more sushi dinners at home. So, I would highly recommend taking this class if you're looking to up your game and learn some new skills and techniques. Well worth the time!!!