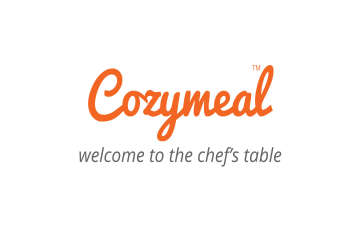 Chef Gilzel
Verified chef
Food safety certified
(20 reviews)
Chef Gilzel is a top sushi chef on the Las Vegas culinary scene who specializes in sushi and Asian cuisines. After graduating with degrees in culinary arts and food service management, Chef Gilzel began her career as a sushi chef at a modern, high-end Japanese restaurant. She has since worked in several renowned restaurant kitchens, most recently as the sous chef of a globally inspired raw bar in a five-star Las Vegas resort.
Cozymeal guest reviews for Chef Gilzel


Amazing class, my boyfriend went with me this time he never cooked in his life chef Gilzel was very patient with him in explaining important techniques …. I already want to book other classes with her. ?


I had for the first time the opportunity to learn how to make sushi and chef Gilzel with all patience and delicacy taught me important techniques for beginners in how to prepare sophisticated sushi dishes. I already have 2 more classes with her and I can't wait for it, I highly recommend it, she is amazing ?!!


Chef Gilzel's class was amazing, 10/10 recommend! Chef Gilzel walked us through the whole process and was very patient with us. She would explain what would happen if we didn't follow the recipe and she would also demonstrate the proper techniques of doing something (making gyoza's, for example) before we tried on our own. We really enjoyed learning how to make the sauces for our meals because it's much better than buying them at the store. Learning how to make teriyaki sauce has been the coolest thing!! We also ate everything that we made, IT WAS DELICIOUS!!