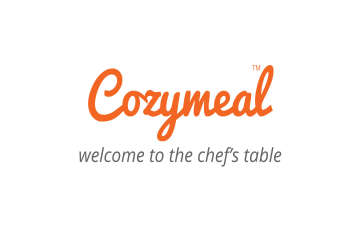 Chef Telah
Verified chef
(3 reviews)
Chef Telah is a holistic chef, entrepreneur and cooking instructor with more than 10 years of culinary experience. Growing up on an organic farm and guided in the kitchen by her French grandparents, Chef Telah began to learn the importance of cooking with whole foods at a young age. Now, Chef Telah runs her own plant-based food delivery and personal chef service operating under the "let thy food be thy medicine" mantra.
Cozymeal guest reviews for Chef Telah


Chef Telah was fun and informative! Her class kept me intrigued and entertained! Her knowledge and experience in the food industry was apparent but her fun and unique personality made the class enjoyable and memorable. I look forward to all of the ways I can incorporate her healthy habits into my daily life. I would absolutely recommend a class with Chef Telah.
Guest reviews for Chef Telah


Telah's cooking class is fun and educational! Her organic recipes are innovative and healthy for all to enjoy. Chef Telah is extremely knowledgeable and passionate about her craft; she uses food as medicine for healing needs and general enjoyment. Her dishes are full of energy and color, featuring fresh ingredients that are catered to all diet types. I would recommend taking this course to learn more about nutrition and to gain some useful and rewarding skills in the kitchen.


I always love Telah's classes. She takes the time to get to know you, and really caters to your specific needs. I appreciate how she gives a lot of information and makes it relatable to my life and body. Her enthusiasm for teaching and her passion for the subject matter makes the experience of learning with her joyful and engaging !