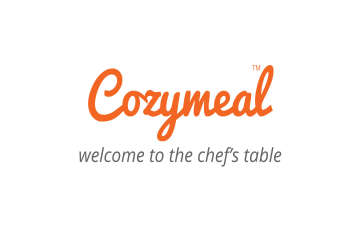 Chef Linda
Verified chef
Chef Linda is a dynamic, award-winning pastry chef who specializes in European desserts. Not until concluding a 25-year career in an unrelated field did Chef Linda pursue a formal culinary education. After graduating with a baking and pastry management degree and implementing her unique perspective on professional baking, Chef Linda worked for years as a pastry chef in a restaurant before starting her own successful confection company.
Cooking Classes
Chef Linda is not currently offering any experiences. Here are similar experiences:
Team Building experiences
Chef Linda is not currently offering any experiences. Here are similar experiences:
Cozymeal guest reviews for Chef Linda


Chef Linda was gracious welcoming me to her home. She shared her story about what pushed her toward a culinary career, demonstrating the fruits of her studies magnificently. With her cooking, you get to indulge in rich flavors and ingredients, without feeling weighed down afterward. The Chicken Asparagus Crostata and Crab Tartlets expertly displayed her background with pastry, proving she has a knack for light yet impactful flavors. The Ravioli with Brown Butter and Sage Sauce was another simple-to-learn dish that guests will certainly want to replicate at home. After watching Chef Linda work the pasta dough, you'll know how to! Lastly, the Bombolini were a sugary sweet dessert - perfect for filling with espresso or chocolate - and a fitting way to end the class.
Guest reviews for Chef Linda


You will not be disappointed with Linda's cuisine, as she is a professional, talented and creative chef. 5 stars


I was lucky to be included in a luncheon Linda hosted in her home. Because of the wonderful food and its beautiful presentation, I had Linda cater a Christmas party of heavy appetizers and fabulous desserts. She also prepared a selection of desserts and delivered them as a gift for us during the holiday season. She is multi-talented, but never miss an opportunity to try her desserts. I would give Linda 5 stars.