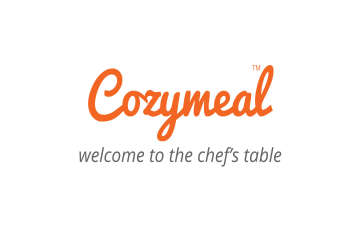 Chef Sharon
Verified mixologist
Food safety certified
(56 reviews)
Chef Sharon is a skilled chef, baker, culinary school instructor and chocolatier who founded her own chocolate and pastry company that specializes in crafting homemade creations for events, hosting workshops and teaching classes. Chef Sharon mastered her skills while working at a French artisan chocolate company in Carpenteria. She loves sharing her passion for food and teaching others how to make delectable sweets and treats from scratch!
Cozymeal guest reviews for Chef Sharon


My booking experience was easy and quick. I found Chef Sharon very easy to follow and she shares her enthusiasm for cooking and for the recipe choices as well! Her enthusiasm is contagious! She presents with confidence and ease and is great about encouraging (and answering!) questions as well. She checks in with each guest often and is very interactive. Before her class, I was intimidated with the thought of making ice cream. By the time class was not even half way though, I was asking questions about substitution and sharing some creative ideas with her as well. She recommends which pots and ingredients to use and what NOT to use and explains the reasons why! Which I found extremely helpful and will use this knowledge in the future for other foods I cook too. She gave us many tips on the ingredients we were using, ones which work better than others and also explained why. Ie., you can use corn syrup to lessen the likelihood of crystallization when making caramel; but, you do not have to use the corn syrup at all if you don't want to! If you don't use it, your caramel very well might crystallize. This is especially helpful for first time chefs trying their hand at the process of making caramel for the very first time! Chef Sharon also explained about how the cold milk could harden the caramel too quickly. So, taking the chill off by microwaving for half a minute or waiting for it to get to room temperature were both options of our own choice. Then, she explained that the butter could be added cold, and that there was an option of no butter, which would change the consistency of the caramel. Overall, I feel Chef Sharon is one of the very best Chefs I have had a class with! I felt like I was in the kitchen cooking with her! She is warm and bubbly and imparts her own wisdom in cooking! I feel like anything is within my grasp when cooking with her! Chef Sharon, with CocuSocial, is definitely in my upcoming event plans!!!


This was a lovely class, we look forward to making the hazelnut praline again!


This course is really for a couple, my daughter purchased this course for me for a christmas present, I'm glad that she participated in the class, but it should be noted that it works better for two (2) people.