Online Cooking Class - A 'Friends'-Themed Friendsgiving
Online Cooking Class - A 'Friends'-Themed Friendsgiving
67 reviews
67 reviews
Share Event

If you just quickly clapped your hands four times, this "Friends"-giving class is for you.
During this live and interactive online cooking class with Chef Sharon, you will learn how to prepare a "Friends"-themed Friendsgiving menu featuring the show's most memorable fare. Some of the recipes you can look forward to making include chocolate brownies inspired by Monica's mockolate concoction, Rachel's "traditional" English trifle — sans the layer of beef sautéed with peas and onions — and Chandler's favorite Thanksgiving recipe: Grilled cheese. Could these recipes BE anymore delicious?!
Cooking class is fully interactive.

Chef accompanies you throughout the entire process.

Ask as many questions as you want!
Rachel's "Traditional" English Trifle
With vanilla custard and ladyfingers
Vanilla Custard
Mockolate Brownie
Grilled Cheese Sandwich
Most dietary restrictions can be accommodated if noted prior to the event. Please mention this in the message field when you submit your booking request as adjustments to recipes cannot be made during class.
Recipes

Recipe links are sent in your booking confirmation.

Ingredients

Ingredients can be adapted for dietary restrictions or lack of availability and can be delivered by your preferred local grocer with the link below.

Technology

Connect with the chef using Zoom on your computer, tablet or mobile device.

Class Participation

Chime in with questions through audio or chat. Use of video is optional.

Class Size

Public class sizes are between 4 to 20 connections to provide an opportunity for all guests to participate and ask questions. Private classes can accommodate up to 498 guests.

Event Duration

75 minutes

Labels

Baking, Fun, Group, Holiday
---
Ingredients
Ladyfingers
Jam
Raspberries
Bananas
Heavy whipping cream
Vanilla extract
Almond powder
Eggs
Mozzarella cheese
Butter
Dark chocolate
Cornstarch
Jelly beans or bears
Challah or brioche bread
Kitchen Equipment
Oven
Mixer
Two large bowls
Cutting board
Paring knife
Grill pan
Saucepan
Baking sheet
Parchment paper
Spatula
Spoons
A large bowl for the trifle
Reviews guests left for this experience


Great class and great teacher! It was a fun class and the food was delicious.
Reviews guests left for other experiences with Chef Sharon


Sharon did an amazing job in guiding us through our chocolate experience. She is extremely pleasant and engaging and would highly recommend the class with her.


We had a enjoyable time creating these holiday treats/gifts. Thank you, Chef Sharon.


Chef Sharon was great! Very knowledgeable, and easy to follow. Our team enjoyed the virtual get-together and the opportunity to learn some new recipes and techniques!


Great class! I loved how Chef Sharon answered all our questions - with energy and humor. She led a very fun class. I look forward to practicing what I learned in the class.


This is our second class with Chef Sharon, and she is FABULOUS. She is friendly, bubbly and full of knowledge that she imparts throughout the class — about the importance of choosing quality ingredients, the reasons for the cooking steps, etc. Sharon is very welcoming to all of the participants, and encourages questions throughout the class. (Plus, the ice cream we made was delish!) We're signing up for another class with her now. :)


Had a lovely time with Chef Sharon making our boozy ice cream!


Sharon was incredibly informative, flexible, and helpful in answering our questions during our private team-building session. The food was tasty and easy to make, and the group is excited to use her recipes for their future holiday gifting.


Fun and delicious!


She's great! I enjoyed the class and I'm excited to share with my coworkers.


We loved the interactive class. My grandbaby had so much fun and our puppies loved their treats?


My booking experience was easy and quick. I found Chef Sharon very easy to follow and she shares her enthusiasm for cooking and for the recipe choices as well! Her enthusiasm is contagious! She presents with confidence and ease and is great about encouraging (and answering!) questions as well. She checks in with each guest often and is very interactive. Before her class, I was intimidated with the thought of making ice cream. By the time class was not even half way though, I was asking questions about substitution and sharing some creative ideas with her as well. She recommends which pots and ingredients to use and what NOT to use and explains the reasons why! Which I found extremely helpful and will use this knowledge in the future for other foods I cook too. She gave us many tips on the ingredients we were using, ones which work better than others and also explained why. Ie., you can use corn syrup to lessen the likelihood of crystallization when making caramel; but, you do not have to use the corn syrup at all if you don't want to! If you don't use it, your caramel very well might crystallize. This is especially helpful for first time chefs trying their hand at the process of making caramel for the very first time! Chef Sharon also explained about how the cold milk could harden the caramel too quickly. So, taking the chill off by microwaving for half a minute or waiting for it to get to room temperature were both options of our own choice. Then, she explained that the butter could be added cold, and that there was an option of no butter, which would change the consistency of the caramel. Overall, I feel Chef Sharon is one of the very best Chefs I have had a class with! I felt like I was in the kitchen cooking with her! She is warm and bubbly and imparts her own wisdom in cooking! I feel like anything is within my grasp when cooking with her! Chef Sharon, with CocuSocial, is definitely in my upcoming event plans!!!


This was a lovely class, we look forward to making the hazelnut praline again!


This course is really for a couple, my daughter purchased this course for me for a christmas present, I'm glad that she participated in the class, but it should be noted that it works better for two (2) people.


We had a wonderful time thank you!


Chef Sharon was great! She answered everybody's questions in the class. I hope to take another class with her.


My daughters and I had such a great time making pre Christmas treats, Chef Sharon was awesome


Chef Sharon was great! Our group appreciated her taking time to get our questions in amid the course of our preparations and kept us paced to conclude on time! The three chocolate recipes were delicious and easy to replicate on our own. Thanks Chef!!!


Everything was great! Easy to follow recipe and substitution suggestions.


Recipes were easy to follow and Chef Sharon was engaging, took the appropriate time for me to follow a long and she answered my questions in simple terms I could understand. End results were delicious. I'd definitely take another cooking class with her.


Heather Shaver
10 Dec 2021
Wonderful class! I am not the best cook in the world and was honestly a little worried about this. But it was very fun, Chef Sharon made it extremely easy to follow with alternatives and everything tastes amazing. Thank you so much! Highly recommend!!


Wonderfully personal and a great teacher. She's terrific!!


Chef Sharon was absolutely awesome! Our team had a blast! I cant wait to share the recipes with my family! Thank you so much Chef Sharon you rock!!


My 30 person team loved their session with Sharon.


It was a great experience and the recipes were wonderful. Would love to take another class in the future.


Excellent class. The class is a little fast paced however chef Sharon is very patient and willing to work with you and answer any questions you have.


We made dog biscuits and frozen treats. Sharon was so nice and friendly and helpful along the way. It was a super easy recipe and my dogs are more than happy!


Great and easy recipes! Thanks


Chef Sharon was very adept at trouble shooting and keeping our herd of cats under control. Our group had a great time, spread over 3 different cities in OH.


Had a fine time with resulting fun desserts and drink. Thanks, Sharon?


Thanks for making our birthday celebration special.


Such a great experience!!! Thank you so much!!!


I enjoyed this experience and had a fun time. I was able to learn something new. Chef Sharon was friendly and shared her knowledge and culinary tips!


Chef Sharon made our class a wonderful experience for my friend's birthday! We had a blast, learned a ton, and truly enjoyed Chef Sharon's expertise and fun teaching style!


Excellent lesson. Sharon was a great teacher and very flexible in meeting the needs of our family. She offered alternate ingredients and equipment. We all enjoyed it and the recipes were well chosen and delicious.


This is a wonderful workshop making three delicious chocolate recipes with easy to follow directions by Sharon. She is a wonderful teacher, offering tips, options and encouragement throughout the whole class. I loved the varied chocolate delights that were highlighted.


Sharon was amazing! Such a fun and interactive experience. She was very patient with my non-cooking skills and made the process so fun!!!


Sharon was wonderful. She has a vast knowledge of her craft and she gave us some great tips on substitutions. She was a joy to learn from. Would highly recommend her class.


Chef Sharon led a wonderful chocolate and boozy hot chocolate cooking class. Buying a cozymeal class for a friend made the perfect Christmas gift too! We ended up gifting some of the peppermint bark and hot coco lollipops to family members too!


Chef Sharon was patient and led a super fun dog treat making class! We loved that us (humans) could eat them too. XD I would highly recommend any of her classes (this is the second one I've done)! She is fabulous!


This was so much fun! I enjoyed making everything but I will definitely make the spiked whipped cream! Thanks for having recipes that were fun, easy to do and delicious!


The class was great fun. The recipes were perfect for gingerbread house making. Chef Sharon was really nice and very helpful.


Fun gingerbread house making !


It was great working with Chef Sharon. Chocolates turned out much better than I was anticipating just looking at the recipe and because I could not get all of them.


Great class!


Chef Sharon was incredibly engaging and informative. She took the time to explain each step to everyone and checked in on us all individually. The recipes were original, delicious and easy to follow, even for a rookie like me! I highly recommend her classes. Thank you, Chef Sharon.


Easy to follow along, great pace. Would recommend to others!


First of all the products provided were top notch and so tasty! Second, although it was via ZOOM it was still a great experience and it actually didn't feel like you were alone. Everyone is talking and asking questions and laughing. I LOVE this idea! Can we make a dinner together next?


The experience with Chef Sharon was a lot of fun. She was very patient as all of us tried to make the wonderful recipes in our kitchens.


Chef Sharon was incredible!! So knowledgeable, fun, and put us all at ease to just relax and have a great time.


Was great experience. Thanks Sharon


Cedric Palmier
09 Dec 2020
A great experience full of chocolate with Chef Sharon! Thanks!


I thought Sharon was well educated but was disappointed that she jumped around so much that we didn't know which recipe we were working on at any time. Also, the recipes were incorrect. It looks like she updated them since the class but they are different than what was presented in the class. i.e. The peppermint bark is now just all chocolate and in the class it was white and dark chocolate. Makes for repeating the recipe on my own difficult.


Chef Sharon's class was great! The recipes were simple but delicious and it was a lot of fun. It was really helpful being able to see the correct consistency of the cream.


Chef Sharon was amazing! We will be making every one of these recipes again and how often do you say that from a class?! In 90 minutes you could have all your Christmas gifts complete.


She's simply awesome


Sharon is great! She shared lots of information about the process of making chocolate so we have ideas for the future, and had plenty of substitutions so it was accessible to everybody. The length of the class and number of recipes were also perfect.


Chef Sharon is fun, informative, patient, and makes a heck of a drink ice cream. I enjoyed learning from her!


I didn't get the recipes ahead of time, and that would have made my experience better. Overall, though, it was fun, and I haven't been able to stop eating the chocolates I made!


I really enjoyed the class. Loved your recipes. Thank You Reena


Chef Sharon was AMAZING! I purchased the class for my daughter to take for her birthday. Maclin had such a good time and so much knowledge about making dark chocolate. It was a wonderful introduction to the art of chocolate.


Sharon was informative and fun. Very organized. Was a great experience that we hope to enjoy again.


This was a wonderful experience! Chef Sharon put us at ease and took us on a whirlwind tour of chocolate making. It's absolutely delicious and I feel confident about putting my chocolate making skills to the test for this holiday season!


Chef Sharon was so warm and welcoming! I loved her hearty vegan soup-definitely looking forward to making it on my own! And her chocolates-OMG AMAZING!
Reviews Chef Sharon received outside of Cozymeal


I had an amazing time with Chef Sharon. She is extremely friendly and knowledgeable in vegan cooking. I learned so much, can't wait to cook it myself. I highly recommend taking a class with her.


When you put together in one kitchen great ingredients, an amazing chef and a team that wants to learn and create, you easily get delicious food and an amazing evening. Chef Sharon is experienced, loves to create and even more important, loves to teach. Everything is done with tons of patience and with simple explanations. I would have put some pictures, but nothing was left until I took out the camera :) Thank you for a great session! Definitely waiting for the next one.


Thank you Chef Sharon for an amazing experience! It was delicious and very fun
Local Grocer Delivery Available!
$ 39 Per device
75-minute class hosted on Zoom. Tax included.
---
Can be used for any experience or cookware
Meet your chef
---
Chef Sharon is a skilled chef, baker, culinary school instructor and chocolatier who founded her own chocolate and pastry company that specializes in crafting homemade creations for events, hosting workshops and teaching classes. Chef Sharon mastered her skills while working at a French artisan chocolate company in Carpenteria. She loves sharing her passion for food and teaching others how to make delectable sweets and treats from scratch!
Flexible booking: Cancel or reschedule this event's reservation for free up to 48 hours before the event.
This experience is not refundable as it includes a meal kit.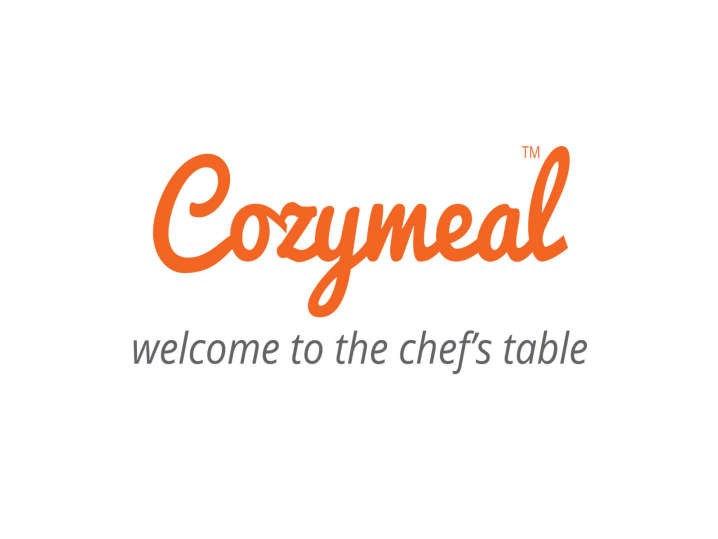 This website uses cookies to enhance user experience and to analyze performance and traffic on our website.
We also share information about your use of our site with our social media, advertising and analytics partners.
This website uses cookies to enhance user experience and to analyze performance and traffic on our website. We also share information about your use of our site with our social media, advertising and analytics partners.
Accept