Team Building Activity - Fresh Pasta Face-Off
Team Building Activity - Fresh Pasta Face-Off
69 reviews
69 reviews
COVID-19 protocols this chef will implement are:

Chef Wearing a Mask (Upon Request)
Put your pasta-making skills to the test in this team-oriented cooking competition.
In this timed pasta-making competition, Chef Cregg will guide teams as they roll fresh pasta dough and create sauces from scratch to pair with a mystery box of ingredients. Get the creative juices flowing while sampling cheese and charcuterie before competing in two rounds of pasta challenges.

Draw inspiration from the mystery box of seasonal ingredients to compose a fresh pasta dish and a filled pasta dish featuring regional herbs and spices. Celebrate your team's culinary creations over a classic olive oil cake paired with sweet cream and fruit compote.

Guests are welcome to bring wine and beer to enjoy during the class.
Small Bites
With cheese and charcuterie
Fresh Pasta
With eggs, flour, oil and seasonal vegetables
Filled Pasta
With seasonal herbs and spices
Olive Oil Cake
With almonds, sweet cream and fruit compote
Most dietary restrictions can be accommodated. Please mention this in the message field when you submit your booking request.
Minimum Guests

17

Maximum Guests

30

Meal Courses

4

Event Duration

2.5 hours

Labels

Cooking Competition, Corporate, Group, Italian, Pasta Making
Cozymeal guest reviews for this experience


Thanks!!


Chef Cregg was great and guided our large team through the culinary experience. We had fun, and it was great for team building!


Had such a great time! Chef Cregg was very knowledgeable and the food that we prepared was delicious!


Carla Passmore
06 Jul 2022
I attended Chef Cregg's class as a part of a work team building event. Chef Cregg was great. He did a good job of engaging each member of our team to make sure everyone felt included. The meal was delicious and inclusive of all taste buds and food preferences. He even made a separate salad for one of my team members who doesn't eat cucumbers. Awesome job Chef Cregg!


Christa Nickel
05 Jul 2022
Absolutely loved my experience with Chef Cregg! I was in a fairly large group and Chef Cregg was uniquely attentive to each individuals needs. Both the food and cooking experience would be well worth another class in the future. Thank you for such a wonderful culinary experience!


Jason Galster
04 Jul 2022
Chef Cregg was an excellent host for our teambuilding event. Everyone enjoyed the experience and will recommend it to others.


Gretchel Morales
30 Jun 2022
Chef Cregg was very kind and fun. It was a great experience for our whole team.


Maria Holloway
30 Jun 2022
Chef Cregg made our experience enjoyable. He was knowledgeable and pleasant in his instructions. We definetly will do this again with our team and refer others from our company. Thank you for a great day!


Our team of 11 participated in the pasta challenge with Chef Cregg. His welcome was so warm and the charcuterie board was spectacular. Chef Cregg provided the best instructions without overwhelming the team. Our team was excited and energized as we prepped and cooked each course. What an endeavor and the results were memorable.
Cozymeal guest reviews for other experiences with Chef Cregg


Chef Cregg does not just provide education, he creates an experience. Chef Cregg set the tone for every single moment of this cooking class. His creative style will have you at the edge of your cutting board all night long - all while jamming out to an excellent music playlist. Chef Cregg teaches kitchen etiquette, knife handling, craftiness, and even how humor is vitally important in the midst of it all. Regardless of your cooking background, you will definitely enjoy the journey through this class. 10/10!!!


I had the pleasure of booking Chef Cregg for a private Mother's Day French vegan cooking experience with my mom and it was absolutely fantastic! Chef Cregg's cooking space was inviting and equipped with top notch equipment and high quality vegan ingredients. His instructions were superb and he provided excellent support throughout. Chef Cregg's warm and kind personality made the experience even more enjoyable. We had a lot of fun and learned so much. It was a memorable Mother's Day that we will cherish forever. I highly recommend Chef Cregg, even for non vegans. The food was delicious and eye opening, showcasing the possibilities of plant-based eating. The three-hour experience was perfectly curated and the meals were incredibly decadent. We left feeling stuffed and satisfied. Chef Cregg's culinary skills are truly exceptional - the flavors and textures of the dishes were outstanding. You won't be disappointed with his cooking! I highly recommend booking him for a unique and delicious culinary journey.


Shawn Cartwright
17 May 2023
My daughter and me had a blast on Mother's Day cooking with chef Cregg it was fun interesting and we learned a lot and the food was absolutely amazing so delicious we will definitely book with the chef again he was soo kind and a superb chef.


Chef Cregg, was calm, cool, and collected. He did a great job of explaining everything in a simple, yet professional way that made it fun and educational. I would absolutely recommend and do another class with him!


Very nice class


Great fun! The chef was very knowledgeable and informative. Very friendly and patient.


Chef Cregg was very friendly and informative in his teaching. He made the class fun and taught us new cooking techniques. The only drawback was the other people in the class who treated it as a joke so we ran out of time to learn everything that was on the menu. Next time, we might do a private class to get the full on experience.


David Alchalel
25 Mar 2023
There's a reason Chef Cregg has 5 stars. Highly highly recommend him, takes a lot of pride in his classes and the food is delicious, he made the class beyond enjoyable.


The experience was amazing ! Chef Cregg did a great job of teaching but also allowing us students to play ! I went alone but by the end of the night I had made new friends. 10/10 recommend if you're wanting to learn and de- stress


Great chef!


Chef Cregg was phenomenal! He deserves much more than 5 stars. The class was above and beyond our expectation and the food as well. He was so professional and patient with everyone. I am definitely recommending to take his cooking classes.


We held a Corporate Team Building event this past weekend with Chef Cregg. We learned to make Thai cuisine. We had an amazing time and learned some new cooking skills too! Such a great atmosphere and Chef Cregg was an amazing, interactive teacher. Would highly recommend CozyMeal and Chef Cregg!


I can't say enough great things about Chef Cregg! I booked him for a private lesson with my wife and I for her birthday and we were so happy with the night. Not only was the food delicious, he taught us great skills, introduced us to new methods of cooking and he brought great energy and vibes the whole night! We are already talking about other dates to work with him again, maybe even with more people because he's a gem that more people need to meet. Highly, highly recommend! And for context, we had the French Vegan Dinner, which was INCREDIBLE. My wife and I are both vegan and he made sure that we were well taken care of. We also had plenty of leftovers which we really appreciate as meal preppers ourselves.


Chef Cregg was very personable and did a great job with teaching us good fundamentals when working in the kitchen. The food we made was delicious and we were so appreciative of him cleaning up at the end. Can't wait to take another class with him!


Chef Cregg was wonderful! He taught us so many tricks and was so fun and friendly. We had a great time, and made some amazing food. Thank you, Chef Cregg!


Chef Cregg created a fun and chill environment. He was an effective teacher and provided valuable tips for making sushi at home. It was a really fun date night. I'd definitely attend another one of his cooking classes.


Our experience with Chef Cregg was great! He arrived with a cart of all of his equipment and ingredients, set up in our kitchen, and then proceeded to give us a crash course in making a multi-course dinner from scratch. He really made it a point to teach us and took the time to answer all of our questions, rather than just whip through the steps. Highly recommend.


This was absolutely the best experience everrrr! Good energy, solid knowledge, but still fun. Looking forward to next class!


Chef Cregg is fantastic -- knowledgable, engaging, friendly, and fun. I feel like I learned a lot from the class and was given a lot of room to try things out. Would recommend highly for anyone interested in cooking or upping your chef skills game.


Loved the class. Easy to follow instructions. I would sign up again.


Recommended. The chef brought the ingredients and cooking ware, and cleaned up before leaving. Very engaging. The food tasted great.


Had so much fun as Chef Cregg was friendly, informative, and took the time to come around and give valuable lessons. What a night, and what an experience. The sushi was tasty and this guy is a legend.


Awesome!


Fun experience and a lovely evening with Chef Cregg! He was very fun, engaging and knowledgeable. Would recommend


We had an amazing experience with Chef Cregg. we did a private vegan cooking class at our home. the food was so delicious and exceeded our expectations . Chef Cregg was kind, friendly, and professional. he brought everything we needed and more to prepare the meal and even cleaned up the whole kitchen after. we would book again with this chef!


Chef Cregg taught us basic knife skills, kitchen safety tips, & walked us through every dish. Prep & cooking took 2 hours, chef brought everything needed, pots pans, ingredients, etc. Clean up was another hour. Chef Cregg is an amazing instructor, very down to earth, & the sweetest! He made this an experience we won't soon forget. It felt like we were just cooking with a friend.


Chef Cregg was AMAZING! We loved the cooking, the teaching, and especially his personality. Would highly recommend Chef Cregg for any chef experience, whether it's a romantic dinner for two or a party group of friends. If I could give 6 stars, I would. Leslie & Ken


Chef Cregg was AMAZING! He was so kind and patient and his energy was incredible. He brought everything we needed and cleaned up the WHOLE kitchen - wow. Not to mention the food was amazing!! We'll definitely be booking another class. Thank you, Chef!


Very informative, Chef Cregg took the time to explain every step, his personality adds to the experience. This was our first cooking class and it won't be our last. So much fun. Thanks Chef Cregg.


Ashley Gasparian
06 Dec 2022
Cregg is an absolute gem. He made the experience so much fun. We learned real skills and had a blast while doing it. Would do this again 1M times over.


Such an amazing experience! Chef Cregg was kind and knowledgeable, brought all the ingredients including special substitutions for my dietary restrictions. It was not only a fabulous meal but we learned how to make a number of dishes. While we ate he did the clean up and then dished the dessert. Why hadn't I found Cozymeal sooner? Such a fun experience and I highly recommend Chef Cregg!


Chef Cregg was amazing! Friendly and informative. My wife and I really enjoyed his class, his company and the food he taught us how to make was delicious!


Chef Cregg is a wonderful teacher! he is friendly, and made the experience so much fun! Thank you Chef! The meal was delicious!


Chef was fantastic with both his food and overall vibe. Would have him with us again anytime!


Chef Cregg provided me and my girlfriend with an amazing experience for our anniversary dinner. An evacuation notice was place on the building for a few minutes and our dinner was interrupted for a moment. Chef Cregg remained professional and was very flexible. We enjoyed his menu and his lesson was very detailed and informative. He was well equipped and all we had to provide him was access to our small kitchen! We enjoyed our meal and he even helped us clean up. We are still enjoying our left overs, lol. We will definitely keep in touch for future events. He even got along with our dog! Can't wait to do this again :)


Chef Cregg was so awesome! Beyond our expectations. We learned so much! Beat Father's Day gift for my husband. Food was delicious. Highly recommend!


WOW! Simply WOW! The entire experience was just amazing. This was a surprise anniversary celebration for my Husband and he was extremely impressed. The flavors were beyond amazing and Chef Cregg is a pleasure to share a room with. Thank you for such amazing vibes & such an amazing night!


Spencer loved the experience and I will do this again, Thank you!


Amazing experience with Chef Cregg! Captivating personality, incredible customer service, thorough understanding of his craft, and overall very enjoyable evening.


What a great night with Cregg. His food was delicious, he was patient, on time and we learned a lot. Cregg had a great vibe and we had a lot of fun cooking with him. We will definitely use his sevices again!!!


We selected the Thai From Scratch cooking lesson to celebrate my mom's birthday and it was the best gift. Chef Cregg kept our whole family engaged -- teaching better knife skills to our most advance cooks and answering all our random questions about food prep along the way. We all learned something and enjoyed the hands on time together. What a special experience. We will definitely do this again!


Chef Cregg's Charcuterie Board demonstration was fabulous! We had so much fun participating in preparing, cooking, and building our boards. His presentation, personality and professionalism was outstanding. He is highly recommend and we look forward to another party in the future! Thanks again Chef!


We had a fantastic time with Chef Cregg. He is very knowledgable, a great teacher and excellent chef. We preferred to have a cooking demonstration instead of a cooking class and he was very accommodating. Highly recommended!


He was great! We had a blast.


Thank you Chef Cregg for a wonderful team building cooking class. We were early to the class as parking was surprisingly easy, but Chef was ready for us. The class was exciting, very informative and incredibly delicious. All 11 of us got plenty of hands on cooking time, tons of tips, knife safety skills and Chef Cregg worked hard at increasing our perception of various ingredients (fresh herbs, dried mushrooms etc). The meal at the end was exquisite. We were very satisfied! 5 stars, would take the class again!


Chef Cregg is the real deal. He has a strong background as a chef and he's a great teacher. It's rare to find both! His space has a cool warehouse conversion-type vibe. The equipment we used was pretty basic, which makes it more likely that we'll be able to replicate the techniques at home. With that said, this was a busy lesson with lessons learned around every corner. Definitely need to bring some energy to get the most out of it.


We joined Chef Cregg for an advanced class although we are beginners. Chef adapted and took the time to first re-explained a bunch of basics such as knives holding and slicing (vegetables, meat, etc). Everything was setup in advance (materials, ingredients) so we can focus on the prep and cooking and we had 1 station each with plenty of space. Chef would show us the expectations, teaches us techniques (ex: how to use the different robots and tools) and I loved that he let us do everything. My BF and I really enjoyed the experience, the food turned out great and we had leftovers :P Highly recommend Chef Cregg and his Southern France menu!


Chef Cregg was amazing! He knows his craft very well and knows how to teach.


Lovely experience at Chef Cregg's unique and artsy space in Oakland. As others have said, his lessons are packed with practical and actionable tidbits and he's an experienced teacher, sharing his knowledge and expertise in a way that anyone, from the novice to the experienced, can learn something new to take home. You can sense his creative side in every part of his studio space, full of interesting details, every tool ever needed, and funky music to make the evening special. At first glance, the menu might seem simple, but don't be fooled: this is truly a special dinner, with delicious flavors, surprise ingredients (luxurious ones, too), and using all kinds of expert techniques. It's a meal you are going to want to replicate for someone special in your life. We were a bit slow on the cooking, so we only got eating by the time our session should have been done. The result is that we gobbled everything up super quickly (wish we had had a bit more time to relax, but we also had a babysitter waiting). So while you should bring an appetite, I'd suggest eating a light snack before coming so that you aren't like us, trying to eat everything as we were making it. We enjoyed our time at Chef Cregg's and highly recommend this experience!


An enjoyable experience for my friend and me. Chef Cregg was super-knowledgeable, professional, patient, and positive. Loved the menu he chose for this class and learned a lot of extra tips from him while preparing and cooking the food. Would definitely like to take more classes with Chef Cregg in the future!


We had a great experience with Chef Cregg. Learned quite a bit and the food turned out delicious. Definitely considering this again.


My wife and I had such an incredible time with Cregg. We learned a huge amount and he was able to cater the lessons to our level of experience. It was all hands-on from start to finish with a rich amount of information, and pro tips. The class went more than an hour over time and we never felt rushed. The food was incredible, and we got to take home a TON of delicious leftovers. This was really a phenomenal experience.


Chef Cregg was absolutely and utterly exceptional. He took our bizarre Airbnb kitchen totally in stride and was totally delightful and taught us a ton and we wound up with an amazing dinner. Best bachelorette party ever!


Great class. Chef Cregg was prepared and gave a great class!!


Chef Cregg was wonderful! He was knowledgeable and skilled and taught our group so much about Indian food. It was delicious! He has a wonderful and warm personality. I highly recommend Chef!


Great experience, chef Cregg was very patient with us and made us feel welcome. His class was great for newer cooks and also more experienced cooks


Chef Cregg is a great teacher! My wife and I learned so much as he walked us through creating a wonderful dinner. He gave us lots of useful pro tips along the way that we will be to apply to other meals now.


Chef Cregg was amazing!! From his introduction, throughout our dinner, and until the time we left we had a blast. My wife and I did not know what to expect and chef Cregg exceeded our expectations. The food was great, we laughed, we learned great techniques and will definitely be going back.


We had a great evening with Chef Cregg. The food was so flavorful and fun to make.


Chef Cregg is very professional and has a lot of valuable techniques to teach you. He takes great pleasure in teaching!
$ 155 Per person
all-inclusive: 2.5-hour class, 4-course meal and taxes.
---
This cooking class does not have any dates.
OR
Find similar experiences:
Can be used for any experience or cookware
Meet your chef
---
With over 20 years of culinary experience gained in various cities and restaurants across the country, Chef Cregg has now found his niche as a food stylist and chef instructor. His blend of geographical cooking styles span the global epicurean gamut. From contemporary Californian to fusion BBQ to classic Caribbean and more, Chef Cregg's modern techniques and use of simple, seasonal ingredients are sure to impress.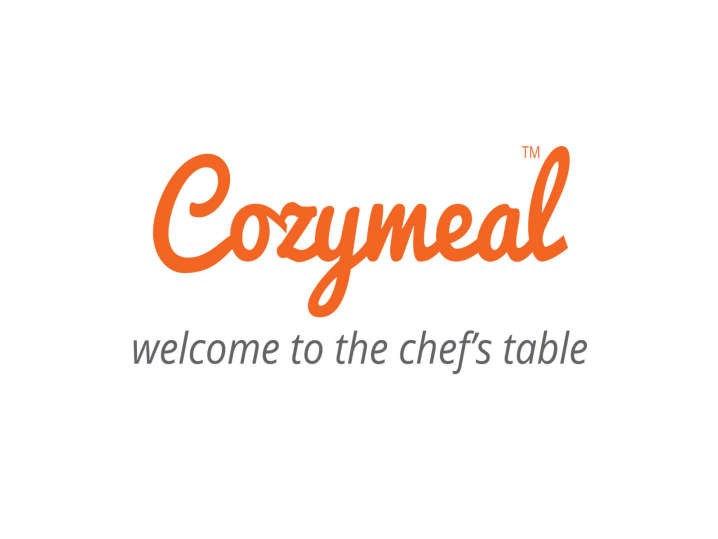 We use cookies to offer you a better browsing experience, analyze site traffic and personalize content. If you continue to use this site, you consent to our use of cookies Accept