Cooking Class - Mood Boosting Fare
Cooking Class - Mood Boosting Fare
117 reviews
117 reviews
Discover a menu of healthy, mood-boosting meals that are easy to make and easily adaptable.
In this hands-on class with Chef Iain, you will learn how to prepare a colorful three-course menu featuring healthy and homemade dishes that are incredibly versatile and can be adapted to fit a wide range of dietary preferences and moods to meet you right where you're at.

From an earthy, creamy, and vibrantly zingy soup, to a rolled chicken breast that is spiraling out of control with flavor, to soft, buttery homemade dessert crêpes, all of these recipes promise to be nothing short of soul satisfying and stress relieving.

Guests are welcome to bring wine and beer to enjoy during the class.
Carrot and Ginger Soup
With onions and coconut milk
Rolled Chicken Breast
With spinach, sun-dried tomatoes, artichokes and Parmesan
Crêpes With Nutella and Oranges
With flour, milk and eggs
Most dietary restrictions can be accommodated. Please mention this in the message field when you submit your booking request.
Minimum Guests

2

Maximum Guests

6

Meal Courses

3

Event Duration

2 hours

Labels

Couples, Fun, Group, Healthy
Cozymeal guest reviews for this experience


I purchased a class, with Chef Iain, for my wife's birthday. We took our 12 year old daughter and had a great time. Chef Lain explained the proper way to cut, peel, and mix, the order of food preparation and adding ingredients, how to tell when the pan is the proper temperature, and how to tell exactly when the food is cooked. We picked up so many tips that we can use in our everyday meals. Even our 12 year old got into the action flipping crepes. This class exceeded our expectations, and we would definitely book with Chef Iain again.


What a great experience! First off, he found his way to my apt with no issues and was fully prepared with ingredients, tools, pans, etc. We didn't have to do anything but sit down and get started. He also had a great sense of humor and the recipes were delicious. Highly recommend!


This was a wonderful culinary experience, led by the humble and humorous Chef Iain, who made the entirety of the cooking experience easy and exciting. I took my girlfriend for her 30th birthday, and she had a blast. We learned how to cook a delicious ginger and carrot soup, savory stuffed chicken, and sweet crepes. One of my favorite parts was when chef Iain showed my girlfriend and I how to flip the crepes in the pan. It was just like you see people flip things in cooking shows. This was a great alternative to a typical night out for dinner together. I would highly recommend for couples to try! We were grateful to be taught some great new kitchen skills while getting to create a beautiful 3 course dinner to enjoy as well. Chef Iain was very personable and a really good teacher. I always make dry chicken, but the was the first time my chicken was succulent. Thank you Chef Iain.


Wife and I had so much fun, the food was amazing and and Chef Iain is a great teacher. W can't wait for more classes


Chef Iain made our experience so welcoming and hospitable. His love for cooking and his craft is something that anyone should witness, and this class is by far one of the highlights of our trip in LA!


Chef was friendly, welcoming and fun to cook with I definitely recommend everyone to take his class


Chef Iain was great! We learned a lot in a short period of time and the food was excellent. Thanks!!


We loved the menu. The selections were both interesting and delicious. He even worked hard to accommodate our preferences into the preparation with an ingredient substitution on the fly. Chef Iain had everything ready when we arrived. His use of time was efficient but not rushed.


Chef Iain was delightful. We thoroughly enjoyed our evening making our meal. Chef Iain adjusted the ingredients slightly to enhance the final product according to our palate. We also learned general tips and tricks that we can use in our future cooking endeavors. We did all this while having fun and laughing along the way. I highly recommend Chef Iain. You'll have a great time.


Wonderful experience! Learned some awesome new techniques for prep in the kitchen, and the meal was delicious. Chef Iain made it fun and engaging, 100% recommend!


Chef Lain was fantastic. Good energy and a lot of fun. We walked us through the meal prep, injected some humor, and produced an amazing, yummy meal! I highly, highly recommend him!


Chef Iain was AMAZING and the food was absolutely delicious! The entire party had a blast learning some great techniques, laughing with Iain and eating great food! We all left the experience wanting more and can't wait to cook again with Chef Iain!!
Cozymeal guest reviews for other experiences with Chef Iain


Our experience was fantastic and would definitely recommend it. The chef was personable and funny. The intimate nature of the class allowed for questions and discussions on how to use the recipes and ingredients in different ways. Thank you Chef Iain for making our night fun!


Our class was wonderful. We learned so much including basic techniques, the class receipes and the science of cooking. Great time management. We had so much fun and our food was delicious. Highly recommend.


Chef Iain was an absolute delight! Our Spanish tapas were delicious and it was so great learning how to prepare all the dishes. Chef Iain swooned over our skills in the end!


Super friendly, highly knowledgeable and overall lots of fun. Highly recommend!


Chef Iain was very fun and a great teacher. Highly recommend!


We had a wonderful experience. Chef Lain was personable, professional, welcoming and patient. He taught us new things about cooking. And now, I have a go-to when making a dish for potluck parties. We will definitely come back for another class with chef Lain.


Chef Ian was kind and extremely knowledgeable. He made cooking approachable and taught us a lot of fun facts along the way. We did the Mediterranean cooking class and and the food was delicious. I'm excited to have a dish to make for future house guests!


My partner and I loved our experience with Chef Iain! He was very personable and taught us not only cooking techniques but also fun facts about some of the ingredients. Would highly recommend!


This was such an incredibly enjoyable experience. The entire meal was delicious- better than I could have hoped. And Chef Ian was fantastic- super organized and on top of everything. In addition to demonstrating each step, he gave each of us individual attention, providing a lot of very useful, universally applicable guidance- like the the most efficient way to chop an onion, or how to hold and move the knife when doing various cuts. He's also just a very cool guy- funny, but focused- no wasted time during this action-packed class. My party of four came away from the class very satisfied with the experience and a delicious dinner. Highly recommended!


A wonderful experience and some very neat pointers only a pro can give.


Chef Iain was incredible. He was professional, knowledgeable, funny, and an excellent teacher. There was not a doubt in our minds that he knew what he was talking about, and he was constantly teaching us little tips and tricks, as well as offering alternatives in preparation of the recipes we made. The food was excellent and the space was clean and prepared for us. He was also accommodating with our dietary restrictions (lactose intolerance). I cannot recommend Chef Iain enough!


Fun, understanding, helpful, patient, and some damn good food. Thanks Ian.


Chef Iain was excellent! He was informative about the culture and history of the food, and gave us excellent pointers on shopping for ingredients and using kitchen tools. Oh, and the food tasted amazing too. I will definitely be making some of these things repeatedly at home. Definitely recommend this class or any others he teaches!


Allison Metts
04 Mar 2023
We love Chef Iain! Tapas were so fun to make and Chef Iain made it look easy. Delicious meal! Can't wait to bring out our new Tapas skills as hosts.


Had a lovely experience! Learned some great techniques and the dishes were fantastic ??


Terrific food, well explained. Chef was well prepared and willing to compromise on hot spices which my wife doesn't like. Friendly and professional demeanor made the experience well worth it. Because food was plentiful, we were able to have it again for dinner.


Omg we absolutely loved our night with Chef Iain! He was so welcoming, fun and very patient with us. The food was delicious and we enjoyed the entire experience. We will be back!


We had a great time at Chef Iain's Spanish tapas class. He is really welcoming, patient and knowledgeable and made cooking very fun.


As a first wedding anniversary gift, I booked Chef Iain to teach us to make Mediterranean Comfort Food. To be honest, I didn't really know what to expect. As an introvert, going into such a private setting like this felt extremely intimidating. However, previous reviews about Chef Iain being warm and inviting convinced me that he's the perfect pick. Chef Iain is wonderful, informative, and experienced. He welcomed us into his home and made us comfortable right away. Recipes are easy to find but the insights he shared with us about technique, ingredient use and quality, and substitute options are truly valuable. It made us feel more confident in experimenting beyond the recipe. We genuinely enjoyed the experience and Chef Iain's company. Can't wait to show off our new dishes to the rest of the family as an advertisement for Chef Iain's classes!


Took my mom for a bday gift and it was a hit. Lot of fun and learned tons.


Chef Iain is a wonderful, knowledgeable chef with a great sense of humor and approach to teaching! He taught us how to create delicious Spanish tapas that were realistic for us to recreate in our own home. The class was full of tips to meet us at our skill level, and the food was phenomenal. We would definitely come back for another class and bring our friends!


Our class with Iain was a 10/10 experience! This was our first time using Cozymeal and we had no idea what to expect. Iain came over to our house with all the equipment and ingredients needed to make our meal and walked us step by step through each dish. He gave us tons of great cooking tips and was extremely personable. From the zucchini fritters to the spinach and sweet potato frittata, every bite of food was to die for. We were pleasantly surprised with how healthy all the ingredients were as well and yet they still maintained such incredible flavor! We cannot wait to do another class with Iain!


What a wonderful experience we had today with Chef Iain! He was delightful and had beautifully planned our time to maximize both the cooking and the enjoyment of what we had prepared. As a lifelong amateur cook, it was fantastic to learn some helpful techniques for everyday cooking from a seasoned professional. I can't say enough good things about our class, and I look forward to scheduling another class in the future.


Chef Iain was a great host and teacher! We cooked a delicious meal and learned a lot. Will definitely give the recipes another shot!


Chef Iain was FANTASTIC!! He was so knowledgeable and answered all our questions. Our three course mediterranean meal was amazing and we're so looking forward to cooking it at home!


We had a fantastic time with Chef Iain! We were also lucky to take the class alongside some friendly New Yorkers. We would do this again in a heartbeat! Iain was very kind, patient, and entertaining.


What an excellent experience! Not only is chef Iain an incredible teacher, but his recipes are delicious and his hosting style warm. We left with an experience I wish I could bottle and preserve. Would highly recommend!


Chef Iain was wonderful! Explained knife skills, other cooking techniques very well and accommodated my gluten free needs perfectly. Highly recommend class with him!


Had a wonderful time learning to cook stuffed mushrooms, moussaka and lemon panna cotta. Chef Iain was very friendly and kept us entertained while cracking jokes. He taught us many technics throughout the cooking prossess and went into details about underlying chemical processes that make a both presentable and delicious. Would definitely take a class with him again!


Chef Iain was amazing. Learned to cook delicious dishes while having a good time!!


Iain was a great teacher and the meal was delicious! Highly recommend learning with Iain as he provided helpful tips and technique and cooking philosophy. We will definitely use these recipes in the future!


_


Chef Iain was friendly and very knowledgeable. We had a great time cooking delicious food and meeting new people. The menu and timing of all was perfect, we prepared a few tapas then we sat to eat for a little break then cooked a little more and enjoyed the food. He was very creative to adjust the menu to fit our vegetarian diet and everything was delicious. It was also fun to get to know the other guests.


Carmen Durand
09 Jan 2023
This was a very nice experience for my husband and me. The tapas were not only tasty but they were things we could easily replicate at home. Chef Iain was welcoming into his home and gave helpful tips throughout our time together.


Chef Ian was a great host. The food was delicious, and he was great at explaining the methods and purpose behind each technique and dish. Highly recommend taking one of his courses!


Had a lovely time with chef iain! lovely home & kitchen. ingredients were wonderfully prepared and the amount of cooking we did was perfect.


Chef Ian was fantastic! His tapas class was the perfect combination of sharing his passion for food via hands-on instruction, cooking ideas, technical skills, having fun, and of course eating the fruits of our labors. He was well-organized and professional. Highly recommend!


What an amazing time! We celebrated my husband's birthday with Chef Iain and couldnt' have asked for a better time. We laughed, we ate, and we learnt so much! Thank you!


Chef Iain's experience was lovely. We had a team cooking class, and it was a blast. He was extremely patient and knowledgeable. Thank you for having us at your home!


Iain was great and the Mediterranean Comfort Food was so tasty! We learned some good tips for the kitchen and the conversation was great.


Very nice class. It was detailed, very professional, and clean. Loved Chef Iain. Great sense of humor and you can see he is very experienced. Learned a lot :)


Chef Ian was very personable and had a great deal of knowledge when it came to preparing our food. He lead us with laughs, and the food tasted GREAT!!


Chef Iain's cooking class is a must! He is a great teacher and all of the food that we made was delicious! I highly recommend to families, couples, and even friends. Definitely perfect for date night or an activity to do while visiting LA or on a weekend.


Had a great time with Chef Iain making Mediterranean comfort food. He's very knowledgeable. Highly recommended!


Wonderful class. Iain was such a gentleman and very helpful and instructive with each course. He also answered more general questions about cooking. His home was warm and inviting.


Chef Iain was amazing! We had a party of 5, and Chef Iain was so great - he'd gotten Impossible meat for one of the dishes to accomodate for a guest who was vegetarian, taught us lots of new techniques and explained the principles behind them, and we all had a delicious meal together. Highly recommend this experience!


Was a great experience and we learned a lot of awesome tips to help us with our home cooking! Thanks for inviting us into your home and giving us a great time!


Chef Iain was very good as he is personable and a great host. We leaned a lot of good cooking tips and had an extremely enjoyable evening. Looking forward to making some of his recipes.


Chef was very welcoming and helpful. The dishes were great. Would definitely recommend.


My boyfriend and I learned a lot from Chef Iain! He was very knowledgeable and nice! The tapas we made tasted so good and healthy, too. I'll definitely try to make it again for my parents.


What a great guy and passionate chef. The sweetest soul. He taught us many things in such a short space of time. I/we thoroughly enjoyed EVERY SINGLE MINUTE of our time. I cannot say enough good things about that evening...I could have gladly waited til the next class.


Chef Ian is great! This was by far my favorite cooking class experience. Chef Ian does a great job explaining everything and is very personable. A lot of what we made I will try and make at home!


This was really fun! The tapas were all delicious. The focus was more on technique than on recipes, with an element of creativity for the student as well as the teacher. I feel I learned some valuable things that I can't wait try at home. Will hopefully do this again. Great class!


A fun, informative, and delicious learning experience! Chef Iain guided us through all of the little things along the way, showing us how to be more efficient and making everything much easier. He also made sure to explain the reasoning behind every method and what would happen if we deviate one way or another. We'll be booking another class in the future.


Chef Iain was fantastic. My partner and I had a great time learning to make Mediterranean Comfort Food. Chef Iain was informative, very open to questions, and professional.


Chef Iain was a fantastic host. He has so much skill, experience, and finesse and a great sense of humor as well! The food was delectable and we received guidance with detailed explanations every step of the way.


It was a great experience to cook with Chef Iain. He made great conversation and explained technique as we went along. The 3-course meal was fantastic! I was a wonderful surprise birthday experience!


Chef Iain was awesome! I took my mom for a mother's day gift and we were both really happy with the experience. The food was great and we learned so much in a quick window. Can't recommend Iain enough.


This experience was great! The food was delicious, healthy, and was very approachable. Iain is professional and is very knowledgeable. We did the Spanish Tapas class and I highly recommend it. We made so much food for the two of us, we brought it back home for our friends to try and they also liked it! Will definitely try these recipes in our own home.


Iain was fantastic. Not only did he teach and help us create a delicious meal, he also engaged in lively conversation. An all around wonderful evening! Thank you, Chef Iain!


Fantastic class! Learned a lot, the food was delicious. Great mother's day activity.


Chef Iain was tops. Very knowledgeable, cool, collected and a great teacher...


We had a wonderful time. Chef Iain was amazing. He was patient and kind with me and my daughter and her friend. She wants to be a chef and I think this was a great intro into the profession by a seasoned professional- no pun intended...Chef Ian you were great and thank you for your time and patience.


Chef Iain is super knowledgable and catered to our liking and tastes. My partner and I enjoyed the food we made and conversations we had with him. I would recommend booking in a group of 4 or more for a longer experience! Ours lasted about two hours!


Best time ever for a couples date! Chef Iain is very hands on and shows great techniques as well as showing how to build great flavors. All of the food we made was delicious and had us eating things we normally wouldn't eat. This experience was one for the books!


Allison Metts
22 Mar 2022
We loved our class with Chef Iain! He customized the recipes to incorporate our preferences (e.g., add a kick!) and taught us helpful tips for when we make these recipes at home. He also made all of the recipes feel very accessible - Can't wait to make moussaka at home!


Chef Iain is awesome. He's clearly super passionate about what he does, and he's exceptionally talented. He was helpful in describing each dish, how to make it, why the ingredients work, and how to present it aesthetically. I would HIGHLY recommend this experience!


Coming into this experience with a beginner cooking level, but interest in food I was nervous as to tackling the complicated dishes on the menu. Chef Iain was such a good teacher and the food was absolutely delicious. We thoroughly loved the experience and are already planning to make the dishes more often. 10/10 would recommend


great experience and had a wonderful time. Small and intimate. Chef lain is super friendly and made the class fun!


Hands down the best chef! Very fun to be around and amazing food!! Love his sense of humor. Definitely learned a trick or two about cooking. highly enjoyed the small intimate environment and I would definitely recommend this to my friends and family. Can't wait to come back again and have a great time with chef Iain Crouton and Flash are amazing :)


I had been wanting to try a cooking class and I am so glad that this was my first experience. Chef Iain is personable and made the whole process fun and exciting. It was intimate and watching our creations come to life was impressive. The food! Wow, the food was mouthwatering good. My friends and I continued to talk about the experience the whole drive home.


Great person. great food, great teaching


Christina Wheeler
13 Feb 2022
This is the first time I've ever participated this kind of cooking experience. I was nervous about my skill level and, of course, the unknown. Chef Iain was so welcoming and knowledgeable without being pretentious. His tips and his demeanor were very interesting and understandable. And OMG the food we created together was delicious! What a beautiful way to spend myself and my husband's Valentines Day weekend. Such an enjoyable experience. Totally eating the leftovers for dinner!


Christina Wheeler
13 Feb 2022
This is the first time I've ever participated this kind of cooking experience. I was nervous about my skill level and, of course, the unknown. Chef Iain was so welcoming and knowledgeable without being pretentious. His tips and his demeanor were very interesting and understandable. And OMG the food we created together was delicious! What a beautiful way to spend myself and my husband's Valentines Day weekend. Such an enjoyable experience. Totally eating the leftovers for dinner!


Great experience and menu!


Chef Iain was a wonderful time of whimsy and culinary craft. He was very prepared and welcoming.


We had a real fun time with Chef Iain, as well as a delicious lunch. Thank you so much for all the tips, and for a super lovely afternoon. My wife and I really enjoyed it.


Thank you, Chef Iain, for an amazing evening. My mom, sister, and I, thank you for the bottom of our hearts for the wonderful meal that you helped us prepare, for your hospitality, and tricks in the kitchen. For someone who does not enjoy cooking, you made the experience a lot of fun. Thank you so much. You are absolutely lovely!


Chef Iain created a fun atmosphere to explore the fundamentals of making tasty food. He is very friendly and his openness allowed us to ask many questions (about things that weren't even related to the specific food we were making). If you want to have a fun time cooking with a professional, eating fantastic food, and learning priceless tips in the kitchen, then look no further: Chef Iain is your person. Highly recommend the experience.


Iain was a terrific host and teacher…and we came home with leftovers. We're relatively inexperienced cooks but he stuck with us, showing, explaining and sharing. Highly recommended!


Chef Iain created a really wonderful experience for my friend and I. He taught us some really great cooking techniques and made me feel less intimidated about being in a kitchen! I loved the 1:1 attention and hands on experience which is unlike any other cooking class we've done before. The meal was amazing! I'll definitely be trying out what we made on my own.


Fun and delicious cooking experience with Chef Iain! Thank you for a good time. We appreciate all the helpful tips on prepping, interesting tidbits about flavors & cooking Mediterranean comfort food. Really enjoyed the meal we made. Would recommend to anyone and want to take more classes with him!


Iain was wonderful to cook with. He taught my Mom and I plenty of tips and tricks that only someone as experienced as he is would know. Incredibly knowledgeable and would recommend him to anyone!


Chef Iain was amazing! So personable, friendly and informative. I've already made the bacon wrapped dates for a dinner party and they were a hit. We thoroughly enjoyed our lesson and would 100% recommend.


Chef Iaian was wonderful at our private in-home cooking lesson! We had so much fun, learned a ton about cooking, and the meal was fabulous. Thank you, Chef Iain!!


Was a great experience! Came here for a date and we both loved it. Would definitely recommend to my friends and family!


Chef Iain was great! Made adjustments for my husband who had dietary restrictions. helped us with the cooking and cleaning so we could be quick and actually eat sitting down. Note the course is in his home, which has an older kitchen and rather tight space.


Chef Iain was fun and friendly! He created a warm experience that made us feel comfortable cooking. And the food was filling and delicious. We were allowed to bring our own wine as well!!


Chef Iain is knowledgeable, friendly, and hilarious. Made a first date super fun and we will always remember what a good time we had. Food was dank, I feel like I now know how to cook better, and I left with a big smile on my face. I'm grateful for the time we shared. Thanks, Chef Iain!


Chef Iain exceeded all expectations with an exceptional night of cooking, learning, laughing, and dining! I cannot recommend him highly enough. Great for a date night, a night out with friends or family members, or even a fun experience to go alone and learn from one of the best private chefs in southern California.


Everything was amazing, the food delicious and Chef Ian wonderful, I highly recommend this experience for everyone!


I had the honor to meet and share an evening of laughs, learning, and great food with Chef Iain last Friday night. I enjoy cooking and learning new techniques, so being in the Chef's own kitchen, watching how he takes the same ingredients I use and turn them into delicious meals, while also being able to get my hands dirty and cook myself, it was the best of both worlds. Chef Iain is welcoming and has a great sense of humor. We were laughing all night between the delicious courses of homemade tapas. If you are looking for a better option than just a night out for dinner, contact Chef Iain for a unique and intimate dining experience.


Chef Iain was wonderful and the food fantastic. We even had leftovers to bring home. Learned some cooking tips too. A great experience for couples or small groups. Come hungry!


We had a great time with Chef Iain! He brought everything we needed to our kitchen and helped us make a stellar tapas dinner! We even had plenty of leftovers for the next day. He did a great job helping us feel more comfortable with eyeballing ingredients and practicing cooking with the ingredients you have to make a delicious meal. Would recommend!


Very educational and fun! Chef was interactive and provided great tips. 10/10 would recommend. Thank you Iain!


We had a wonderful evening at Chef Iain's house. We were a group of girlfriends getting together for the first time since... the whole pandemic nightmare started. So, we were probably too chatty and all over the place from the excitement of the meeting, haha!, but surprisingly, days after the event we kept sending each other pictures of the dishes that we cooked with Chef Iain and that we all repeated at home! So, turns out, not only we paid attention, but the dishes were so good that we wanted to replicate them for our loved ones at home! Chef's personality is larger than life! He is not only full of pro tips and useful hacks, but also has a great sense of humor and made us laugh all evening. I am so happy we found this website and their great classes at a time when it seemed like life came to a complete standstill. Thank you, Chef Iain, for giving us such a great experience and making us all feel "normal" again! Highly recommend for a tight group of 6-8 friends. Make it "private" and enjoy Chef Iain's undivided attention!


Chef Iain was a delight. We were 5 woman celebrating a birthday. We had the 5 course tapas meal. Everything was delicious and recipes we can definitely make at home. You can participate as much or as little as you want in the prep and cooking. Iain gave us several cooking tips that we will use again. We all want to do it again. Thanks for a fantastic evening.


Great meal and very entertaining and talented chef ! Thanks Chef Ian for a memorable evening!


Ian was amazing. We learned a lot of helpful cooking tips . And the meal was fabulous. I will be trying the recipes that were introduced.


Chef Iain was great! He was full of great cooking tips and techniques and the meal was delicious. He also was flexible in timing as we needed to start a little early. Highly recommend Chef Iain.Cheers!


Working with Chef Ian was great! He is very patient and good at explaining things for those of us who don't really use the kitchen. We had a great time and will cook with him again!


Great experience!! Great learning. Great food. And great conversation.


Chef Iain was fantastic! He was so welcoming. The food was delicious, and we loved the class!


Chef Iain was a fun and extremely knowledgeable guide in the kitchen. Together we made some of the best food I've ever had on a Cozymeal experience. Would definitely do it again!


Chef Iain's flatbreads were awesome! I Very cool to see it being made in a skillet and really delicious and interesting toppings!
$ 105 Per person
all-inclusive: 2-hour class, 3-course meal and taxes.
---
Can be used for any experience or cookware
Meet your chef
---
After deciding to shift gears and leave the restaurant game, Chef Iain began a successful career as a personal chef in Manhattan Beach for over 15 years while simultaneously catering parties for clients and corporate events. He also became a private celebrity chef, and began providing services and catering on the sets of TV shows and movies. Chef Iain can also be found hosting a variety of fun and exciting culinary experiences!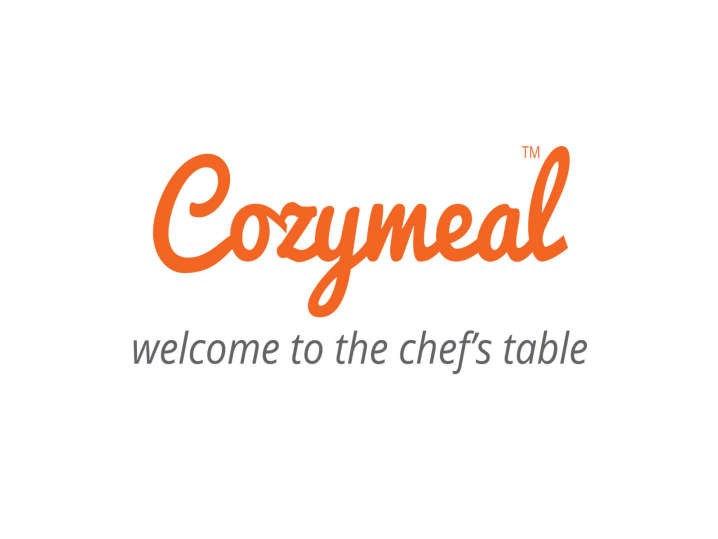 We use cookies to offer you a better browsing experience, analyze site traffic and personalize content. If you continue to use this site, you consent to our use of cookies Accept