How to Make Breadcrumbs
Learning how to make breadcrumbs from scratch is easy, satisfying and an excellent way to use leftover stale bread.
There are plenty of delicious reasons why many chefs (and Italian grandmas) opt to make breadcrumbs. These reasons include whipping up just enough crumbs for one recipe (sometimes you only need a smidge) or giving stale bread a second life.
When you master how to make breadcrumbs, you also give yourself more choice in the kitchen. You're able to choose the right type (i.e., Italian breadcrumb vs. panko breadcrumbs), texture (i.e., soft breadcrumbs vs. dry breadcrumbs), and taste (i.e., sourdough, seasoned, etc.) each time you cook with breadcrumbs.
You don't need fancy equipment to make homemade breadcrumbs. Here is our complete guide on how to make breadcrumbs, including breadcrumb tips and a step-by-step breadcrumb recipe.
Jump to Section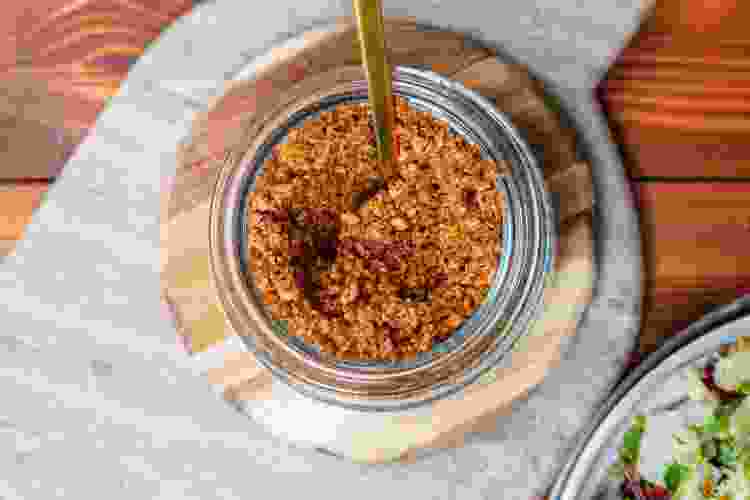 Best Bread to Make Breadcrumbs
Breadcrumbs are often used to coat the outside of foods that will then be browned (i.e., baked or fried). As a result, you should typically stick with crustier loaves when whipping up homemade breadcrumbs — breads like a rustic Italian or a hardy French baguette. The browned crust adds extra flavor and color. Simple white sandwich bread also works just fine, but you'll want it to be a little more on the stale side.
Here's a list of bread types that can be used to make breadcrumbs at home:
Sandwich bread (staler is better)
Baguette
Whole wheat
Pumpernickel
Rye bread
Leftover pizza crust (seriously!)
Most bread types, including cornbread, can be transformed into homemade breadcrumbs. That said, it's important to remember why you're making breadcrumbs. For frying or breading, drier crumbs are best. For meatballs and Thanksgiving stuffing, a moister crumb can be better.
Some loaves are more hydrated than others, so as a general rule a firmer loaf will be easier to make into dry breadcrumbs. And, on the flip side, a moister loaf (like a cornbread or brioche) might be better for a wetter recipe.
Whichever loaf you opt for, the bread's original crust (how crunchy the outside is) and crumb (how moist the inside is) can shape the breadcrumbs' final texture. Try making breadcrumbs with different loaves and see which one works best for your recipes. You can also cook the croutons for more or less time to adjust how dry or soft your breadcrumbs will become.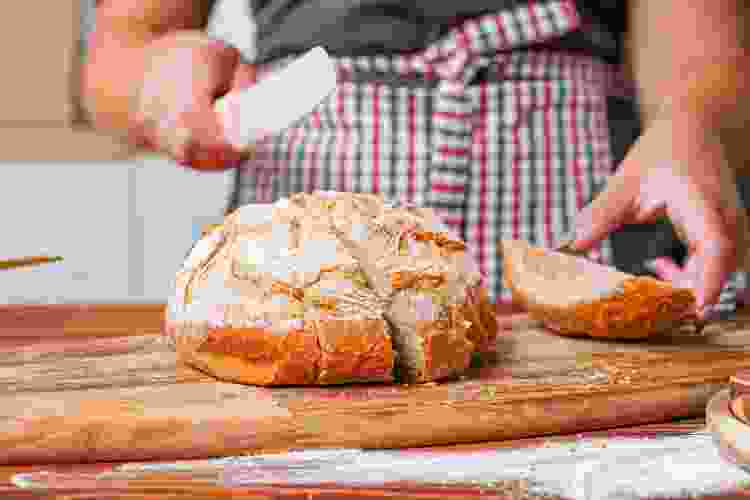 How to Make Breadcrumbs in a Food Processor
One of the neatest and fastest ways to make breadcrumbs from scratch is with a food processor. For this method, you simply add your 1-inch croutons (or very stale cubes) into a food processor. Then, you pulse and process until a coarse crumb has formed.
It's that easy!
Food processors can help with adding extra flavors into your breadcrumbs, too, by mixing things like herbs, zest, salt, pepper or spices with the crumbs. Flavored breadcrumbs can make the difference between a pan-fried fish that tastes bright and a fillet that mainly tastes like the oil it sat in.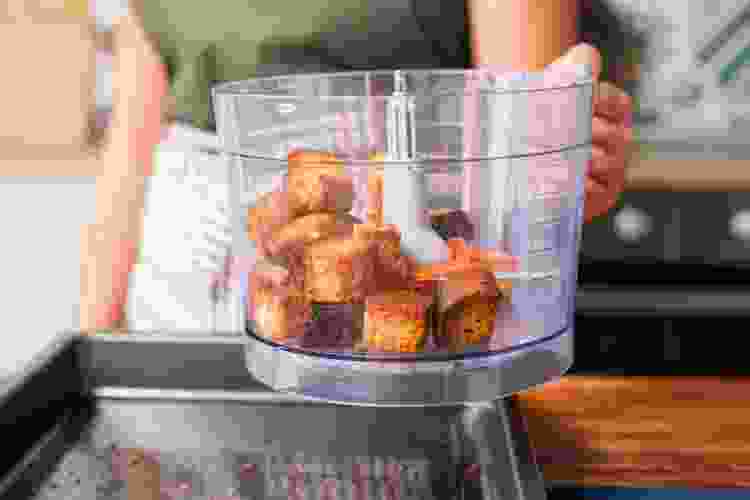 How to Make Breadcrumbs Without a Food Processor
Not every home cook has a food processor on hand. No problem! In a pinch, you can use your blender — just be sure to pulse the croutons/stale bread in batches. Drier bread is better here.
A sharp knife can get you well on your way to homemade breadcrumbs, too. Cut your bread into slices. Then, use the knife to cut the slices into strips. Your strips can then be chopped into smaller and smaller pieces, ready for drying out in the oven or pan-toasting on your stovetop.
Absent a blender, you might try grating a stale hunk of bread with a cheese grater. The grated crumbs of bread can then be baked at 275°F for 10 minutes, if you plan to use them for breading or frying.
However, one of the most simple methods is also one of our favorites and the technique we show you in this video. After drying out your bread, pour the croutons into a brown paper bag or zip-sealing plastic bag. Seal the bag, then whack the croutons with a rolling pin until you create a crunchy, golden-hued meal.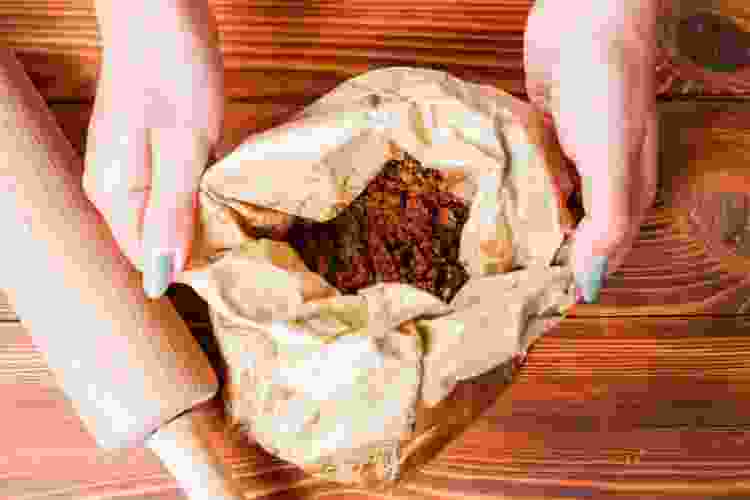 How to Make Italian Breadcrumbs
While there's no standard recipe for how to make Italian breadcrumbs, breadcrumbs in Italy are generally made from stale bread (pane raffermo). Italian breadcrumbs, unlike their French cousin, include the bread's crust.
Some Italian chefs will pulse their crumbled up dry rustic bread with crackers or grissini (thin breadsticks) for added crunch, especially when the breadcrumbs are destined for the frying pan.
In North American grocery stores, products labeled "Italian breadcrumbs" often boast dried oregano and dried parsley. For a fresher Italian take on this idea, pulse your bread hunks in a food processor for 1 minute to create crumbs. Then, continue processing with the following aromatic additions:
1 teaspoon of fresh rosemary
1 teaspoon of fresh oregano
1 teaspoon of fresh Italian parsley
2 tablespoons of olive oil
2 grissini breadsticks
Salt and pepper, to taste
Once combined, toast your fragrant "Italian" crumbs in a non-stick pan (no oil needed). Cook at medium heat, tossing regularly, until the breadcrumbs go golden.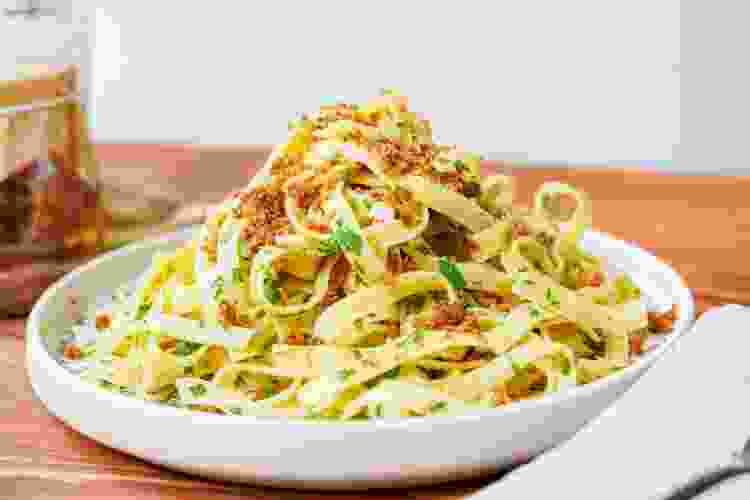 How to Make Panko Breadcrumbs
Panko are Japanese-style, extra-dry breadcrumbs. They're airy. They're crunchy. And, they're bigger than European-style crumbs. In Japan, the bread dough is actually sprayed onto heated metal pans to conjure the signature panko shards. Unlike the breadcrumb recipes above, panko crumbs are made from just the white of the bread.
To learn how make panko-style breadcrumbs at home, here's a simple recipe. Trim the crusts off half a loaf of sliced white sandwich bread. Roughly pulse the white bread in a food processor for one minute. Remember: Your goal here is bigger pieces, not fine and sandy. Cook the chunky crumbs on a metal sheet pan at 300°F for 10 minutes. Allow to cool completely before storing.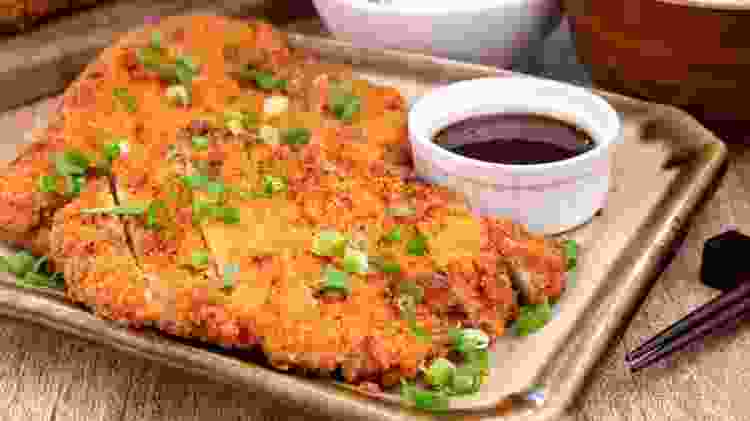 8 Ways to Use Breadcrumbs
1. Top Your Casserole
Crown your favorite savory casserole or baked macaroni and cheese with a crunchy-crisp layer of breadcrumbs. Softer dishes can benefit from some texture contrast, so be sure to stir your breadcrumbs with a little melted butter or olive oil before baking for added crunch.
2. Bread Fried Foods
Breadcrumbs, like cornmeal, create a crunchy exterior once they touch sizzling oil or hot air. Whether you're in the mood for fried Italian arancini or air-fried mozzarella sticks, breadcrumbs can coat veggies, grains or proteins.
3. Fortify Your Meatballs, Meatloaves or Burgers
Breadcrumbs or hunks of bread are a key component to Italian-style meatballs. They add stability and structure to a food that otherwise would crumble apart in a pot of red sauce. Breadcrumbs can also help to solidify meatloaf and burgers.
4. Pantry-Raid Pasta
For a simple and satisfying pasta dish, raid your pantry. First, heat some olive oil in a skillet with minced garlic and two anchovy fillets. Toast your breadcrumbs in the seasoned oil, adding in chopped fresh parsley. Toss your pasta with the crunchy breadcrumbs and a pinch of salt and pepper to finish. For a spicy and flavorful dish, try our Aglio e Olio.
5. Give Veggies Some Crunch
Take your roasted leeks or air fryer asparagus to the next level by garnishing them with a spoonful or two of olive oil breadcrumbs mixed with lemon zest. You can also make delicious baked tomatoes by topping sliced tomatoes with breadcrumbs, garlic, herbs and olive oil and baking until golden brown.
6. Thicken Soups
Crumbs can soften in a soup's broth, creating a thicker and more rustic mouthfeel. Since you're adding the crumbs here for texture, it's advised to use unseasoned, finer breadcrumbs.
7. Elevate Mussels
Southern Italian cooks bake mussels loaded with breadcrumbs, rice, aromatic herbs and garlic. While the mussels cook, some of the breadcrumbs absorb the shellfish's juices while the top crisps up.
8. Accent Your Salad
Mix up your salad game by saying no to croutons. Instead, toss your crisp vegetable of choice (i.e., shaved fennel or massaged kale) with some toasted pecans and pan-toasted breadcrumbs.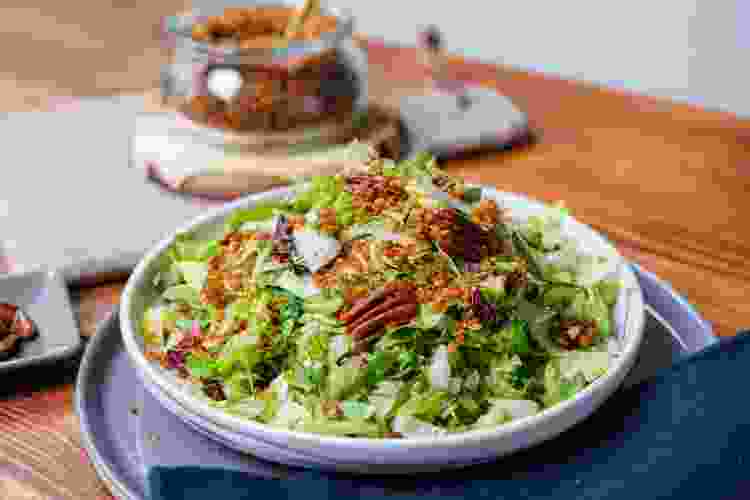 Breadcrumbs Recipe and Chef Tips
Breadcrumbs can elevate everyday dishes. Now that you know how to make breadcrumbs at home, you'll never need to throw out a stale loaf of bread. Whether you're frying, filling or fortifying your dishes, breadcrumbs are a staple you don't need to outsource to the supermarket.
Choose your own bread. Make your own crumbs. Try out a different style of breadcrumb for a different dinner result.
Looking for more tips on how to make breadcrumbs? Check out our tried and true breadcrumb recipe below.
How to Make Breadcrumbs Recipe
Learning how to make breadcrumbs from scratch is easy and a great way to use leftover stale bread. In this video, we'll show you the simple steps you can follow to make breadcrumbs in your own home kitchen.
Ingredients
loaf crusty bread, cut into rough cubes (about 2 cups)
Directions
6 steps | 20 Minutes
Step 1
Preheat the oven to 425°F. Cut the bread into thick slices (similar to French toast), keeping the crust on, until you have roughly 2 heaping cups. If your loaf is pre-sliced, skip this part.
Step 2
Next, cut each individual bread slice into rough 1-inch cubes.
Step 3
Transfer the bread cubes to a mixing bowl. Drizzle the cubes with olive oil, tossing to coat. Let the cubes absorb the oil for 1 minute.
Step 4
Spread the crouton cubes on a metal baking sheet in an even layer. Bake for 10 to 15 minutes. The croutons are done when they're crisp all the way through and a pleasing golden-brown color. Tip: If your loaf of bread is staler, check after 8 minutes. If your loaf is moister, it could take 15-20 minutes to cook the croutons.
Step 5
Let the croutons cool at room temperature for at least 5 minutes. Transfer the croutons to a brown paper bag or zip-sealing plastic bag. Seal the bag and whack the croutons with a rolling pin until you have a fine meal.
Step 6
Store the finished homemade breadcrumbs in an air-tight container in a dry area. Use homemade breadcrumbs to top casseroles, bread fried foods, fortify meatballs, thicken soups and more.
Notes:
1. Ensure your bread is not 100% stale. If the bread has already lost all of its moisture, it's likely to burn in the oven.
2. Store the finished homemade breadcrumbs in an air-tight container in a dry spot (not inside your fridge). A zip-sealed bag works great for breadcrumb storage.