Trifecta Review 2023: Is Trifecta Worth It?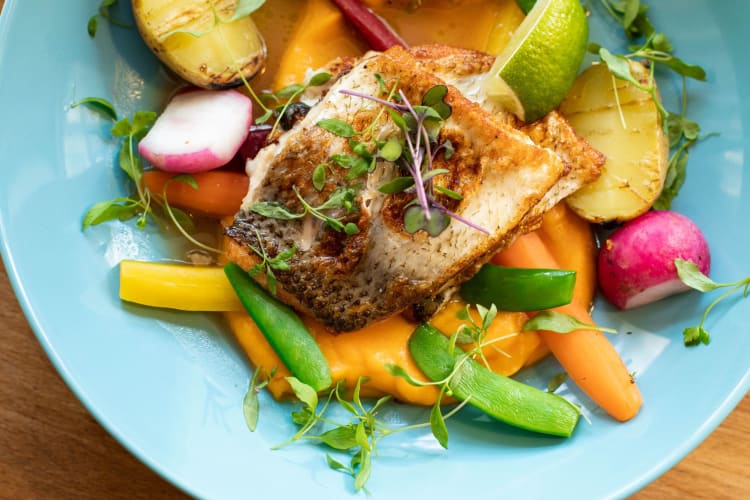 Our editorial team recommends the best products through independent research, selection and careful review. If you make a purchase through one of our affiliate links, we may earn a commission. Prices are subject to change.
If you're trying to learn how to start eating healthy, maybe it's time to look into a meal plan program like Trifecta by checking out our Trifecta review. This innovative culinary program delivers pre-cooked and vacuum-sealed meals right to your front door.
Described as "deliciously healthy chef-curated meals," Trifecta uses high-quality organic ingredients to prepare high-protein, low-calorie and low-carb meals, making it easy to stick to a healthy eating plan. Whether you're searching for a keto or Paleo diet to help lose weight or just to start eating healthier, a meal plan service like Trifecta can help add convenience, nutrition and delicious meals to your lifestyle.
Within this Trifecta meal plan review, we'll go over the meal plans, costs, taste and convenience factors of these meals.
Jump to Section
Gourmet Cooking Classes Near You
Take your culinary skills to new levels with guidance from five-star chefs.
What Is Trifecta?
Trifecta Nutrition is a meal delivery service that focuses on organic, clean, quality ingredients. It was built on the premise that the three fundamentals of health — mind, body and soul — need to be connected in order for a body to thrive.
Trifecta was founded in 2015 by siblings Greg and Elizabeth Connolly. They had tried weekly meal prepping as well as frozen and overpriced food delivery services to help meet their nutrition goals and lifestyles. They wanted a meal plan system that combined fresh, healthy and delicious food and also offered convenience and a reasonable price point. As you can guess from this Trifecta review, they succeeded with the creation of Trifecta.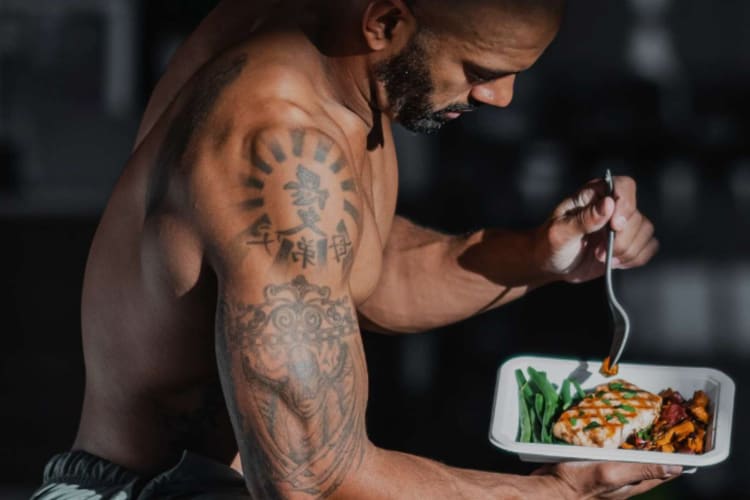 Placing an emphasis on organic ingredients to help people change the way they eat, Trifecta provides dietitian-designed breakfast, lunch and dinner entrées with a variety of meal services and delivery plans. There are no preservatives, dairy, refined sugars or artificial ingredients in any of Trifecta's meals.
While Trifecta was founded as a way to help athletes and others trying to lose weight and meet fitness goals, it has also become an excellent alternative for those simply seeking healthy and convenient eating plans.
Another fact we love about Trifecta? They're helping to fight food waste by only cooking their meals to order. They don't bulk produce and then wait for customers to purchase, which could result in a lot of wasted food. And if they ever do have leftover food, they support hunger relief by donating the meals to Feeding America.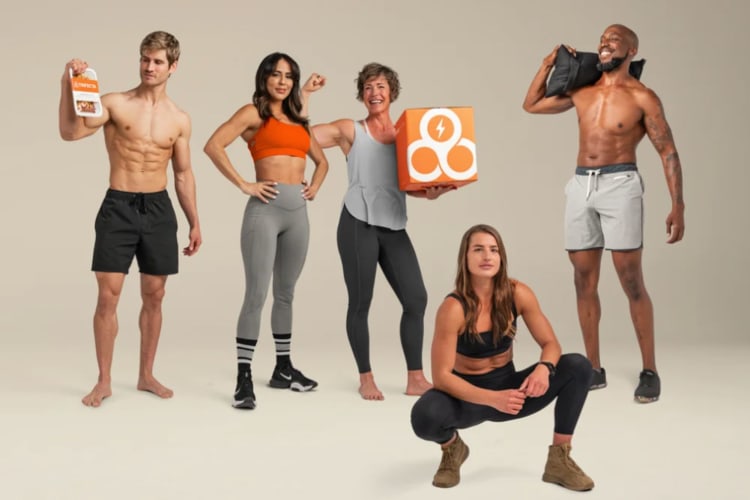 How Does Trifecta Work?
Let's get into how the Trifecta plan works. You'll choose from a variety of meal plans that include:
Keto: low carbs, healthy fats, nutrient-dense proteins
Paleo: dairy- and grain-free, grass-fed protein, organic fruits and vegetables
Clean Meals: a balance of quality proteins, organic vegetables, whole grains
Whole30-Approved: Whole30-compatible ingredients, controlled portions, balanced nutrition
High Protein Vegan: plant-based protein, quality vegetables, whole grains
High Protein Vegetarian: macro-balanced, plant protein, tasty vegetables, healthy carbs
A typical delivery consists of seven prepackaged frozen meals per week, though there's also an option to choose 10 or 14 entrées. You can also add on breakfast if you like.
Trifecta meals arrive on Fridays ready to heat and eat.
There aren't any commitment fees, and you can skip a week's delivery (with notice) or make updates any time you like. Meals last 6 - 10 days in the refrigerator or more than three months in the freezer. This makes it easy and cost-effective to stock up or store meals for a later time.
While you can't choose the meals you'll be receiving, allergies and other dietary restrictions can be accommodated by electing to exclude certain ingredients, such as pork, beef, tree nuts, shellfish, tofu, salmon or mushrooms.
Book a Gourmet Cooking Class Now
Kick-start your culinary confidence with help from a world-class chef. See what's cooking in your city today.
Meal Prep
For anyone wanting to do their own meal prep, Trifecta also offers a la carte premium meal prep ingredients.
Protein options include quality meats such as bison burgers and salmon. For carbohydrates, you'll find a range of grains, plus sweet potato. For vegetables, you'll find not only staples like broccoli and green beans but also premium treats like butternut squash and asparagus.
Other Resources
To best help you reach your health goals, Trifecta offers a personalized plan available on its free app. Use the food log to keep track of calories, protein, carbs and fat intake. Log water intake, weight and daily fitness activity. You can even reorder meals right in the app.
For an upgrade of $10 per month, the premium app subscription provides access to training videos, macronutrient tracking and more.
There's a supportive community on Facebook if you would like to share, connect and get advice and Trifecta reviews from other Trifecta customers.
Subscribe to the Trifecta blog to get expert nutrition advice, the latest diet and fitness trends, free access to downloads and exclusive discounts as well as guides to meal planning, portion control and a workout plan.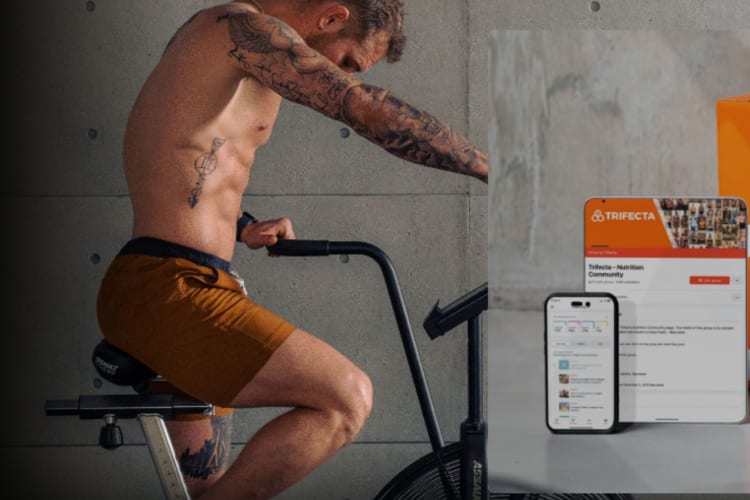 Trifecta's Meal Plans and Pricing
Trifecta meal plans start at $99 per delivery and increase depending on the plan you choose and whether you opt to add breakfast or a la carte items to your delivery. Shipping is a flat rate of $9.99 to all U.S. states except Alaska and Hawaii, which are $49.99. Some states require sales tax, so you may see that as well depending on your particular state.
Meals are chef-selected and rotating. This means that you don't get to select meals (but, again, you can exclude certain ingredients). While this might seem like a negative aspect for some, it's a great way to try new flavors and combinations.
For this Trifecta review, the following are based on a 7-day schedule without the breakfast option:
Clean Meal Plan: $99.99

Paleo Meal Plan: $110.99

Whole30 Meal Plan: $110.99

Keto Meal Plan: $99.99

High Protein Vegan Meal Plan: $104.93

High Protein Vegetarian Meal Plan: $104.93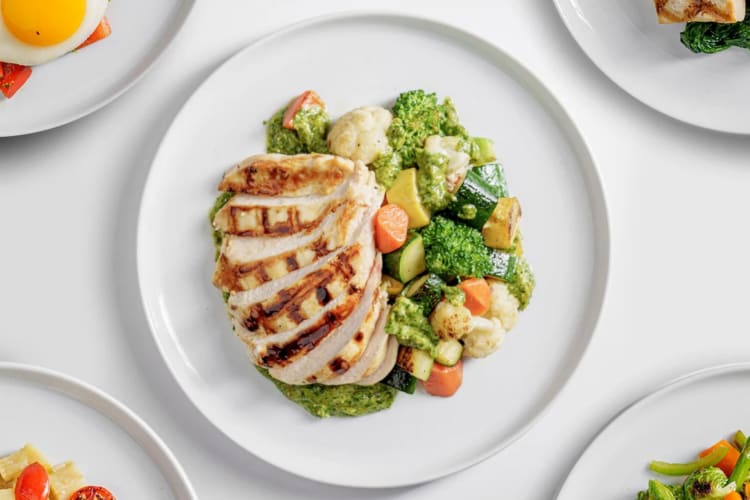 Gourmet Cooking Classes Near You
Take your culinary skills to new levels with guidance from five-star chefs.
Trifecta Meals Review
Packaging
The packaging was obviously the first thing I noticed when my Trifecta meals arrived, and I was impressed. The meals arrived at my front door in a box lined with a thick and durable ClimaCell TemperPak that happens to be recyclable.
Several gel packs were packed within to keep everything cold. The gel packs can be recycled, reused in a beach cooler or even used to water plants. The drainable gel is nitrogen-based, so you can just pour it into your plant bed. (I did this but can't comment yet on any differences in plant growth.)
Sturdy white shrink-wrapped Cryovac trays — also recyclable — held the meals.
All the packing and preparation Trifecta did paid off: Everything in my Trifecta review box was still cold.
Preparing the Meals
What Trifecta review would be complete without mentioning how easy the meals are to prepare? The packages all have heating instructions printed on the label. A skillet on the stovetop, in the oven or in an air fryer are Trifecta's recommended methods for heating. You can also use the microwave, but they suggest the other methods for a flavorful meal.
For this Trifecta review, I chose to put everything in the freezer when it arrived. To prepare, I set meals out to defrost and finished the defrosting process in the microwave.
I like to feel like I'm cooking, so I chose to heat up my items in the oven, which was delightfully simple. All I had to do was set the oven to 350 degrees Fahrenheit and heat the meals for about 15 minutes.
For most items I ate for this Trifecta review, I transferred the entrées from the packaging to a glass bowl for heating and serving. If you don't like everything mixed together, you might prefer a skillet or larger pan.
What I Ate
As part of this Trifecta review, I tried out a seven-day keto meal plan that came with seven prepackaged meals. I also added two protein a la carte items: bison burgers and grilled salmon filets.
At first glance, perhaps because of the shrink wrap, entrée portions looked small. But in fact, I found everything to be very filling! I had side items with some of the meals, but an entrée on its own was more than enough for lunch. I was surprised at how satiated I felt after just eating one entrée.
Book a Gourmet Cooking Class Now
Kick-start your culinary confidence with help from a world-class chef. See what's cooking in your city today.
For this Trifecta review, I'll start with my favorite. The Creole chicken entrée is a blackened seasoned chicken thigh with butternut squash and mixed peppers in chipotle sauce. I loved the combination of tender chicken, hearty butternut squash (which did not become mushy like some frozen dinners) and spices.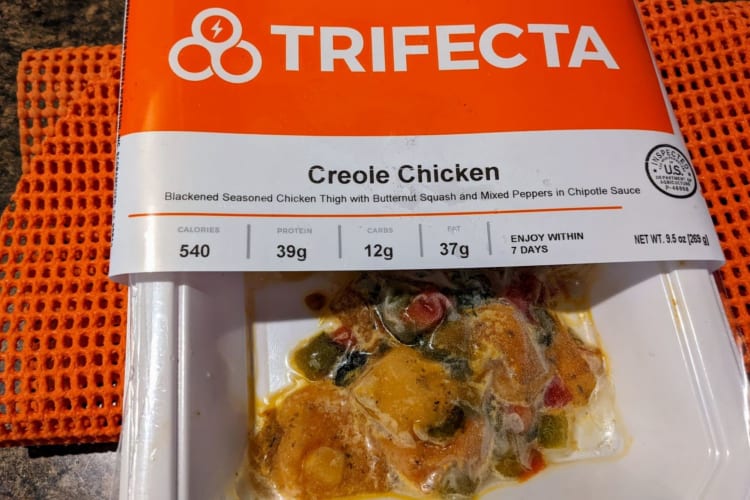 Beef and Cheddar Chili Bowl
The beef and cheddar chili bowl was my second favorite in this Trifecta review. It comes with seasoned ground beef in sauce, butternut squash and cheese. It had a nice Mexican-style spicy flavor.
The Panang chicken curry is a seasoned chicken thigh in curry sauce with cauliflower rice, broccoli, almonds and carrots. The almonds added a nice crunch, and I've decided they're my new favorite thing. I've never had cauliflower rice, so it was fun to try a new flavor and will be serving it again. The combination of curry sauce, vegetables and chicken was a hit with this Trifecta reviewer.
Bunless Turkey Pesto Sliders
I also really enjoyed the bunless turkey pesto sliders. This entrée comes with ground turkey and green beans with a pesto sauce, almonds, cheese and parsley. Again, almonds get big points from me. The green beans were tender but not too tender. I prefer burgers without a bun, so this was another plus for me, but you could certainly add a bun if you're not on a keto or Paleo diet.
The teriyaki chicken entrée in my Trifecta review came with seasoned chicken with a Normandy vegetable mix and avocado in teriyaki sauce, almonds and sesame seeds. Crunch, texture and the wide variety of vegetables make this a filling meal.
The classic chicken club is seasoned chicken thighs with cauliflower, almonds, pesto sauce, cheese, bacon and mixed peppers. This Trifecta review entrée had a lot of flavors and colors going on. As with the other chicken dishes, the chicken was tender and paired excellently with the other ingredients.
Cheesy Turkey Bowl With Guacamole
Another one of my personal favorites, the cheesy turkey bowl comes with seasoned ground turkey and Brussels sprouts, guacamole, Swiss cheese, mushrooms and bacon. The guacamole is in a small plastic container and was very good combined with the rest of the dish.
Arriving fully cooked, the bison burger was quick and easy to prepare. I chose to heat them up on the grill for that backyard barbecue ambiance, and they came out very flavorful and tender. I served it with a slice of cheese, tomatoes, red beans and rice. (The beans and rice aren't allowed on a keto diet, of course, so you'll want to adjust to your own plans.)
Gourmet Cooking Classes Near You
Take your culinary skills to new levels with guidance from five-star chefs.
I chose to prepare the fully cooked grilled salmon with butter and lemon on the grill for this Trifecta review. I'm a big fan of salmon, and this had an excellent flavor and texture. It was just as tender as any other salmon I've ever prepared myself or had at a restaurant.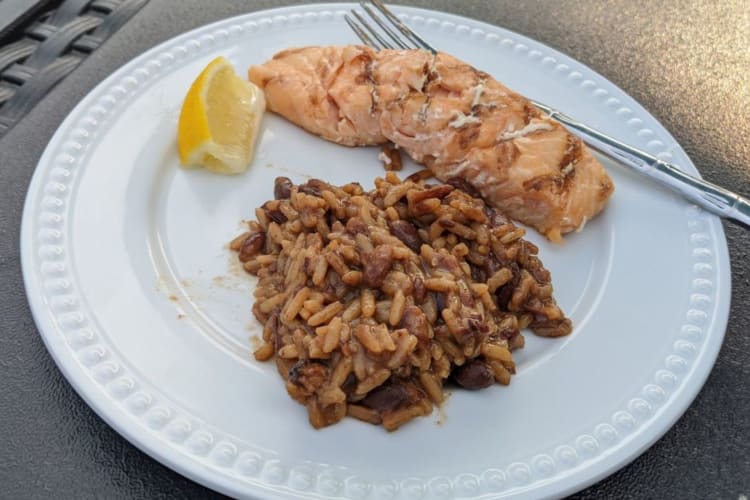 You'll Like Trifecta If …
If your goal is to start eating healthy and you don't mind having your meals curated by Trifecta's chefs instead of specifically choosing them for yourself, Trifecta might be just what you're looking for. Since you don't get to choose meals, you'll always have something new to try and a surprise every time you unpackage your order.
If you don't like to cook or don't have the time and energy to cook after a long day, you'll love Trifecta. The prep work is minimal for each meal, especially if you choose the oven, and you can always use the microwave if you're really hungry and don't want to wait too long, though Trifecta does recommend other methods for optimal flavor and texture.
If you have an allergy that needs accommodating, you can indicate ingredients that you would like excluded (such as tree nuts, beef, pork or shellfish), making Trifecta a terrific option for those with dietary preferences and food allergies.
Trifecta Might Not Be For You If …
If you're very picky about food, like to hand-pick ingredients or don't like trying new flavors and combinations, Trifecta might not be for you because, again, you don't get to choose the meals. This is an excellent way to add variety to your diet, but it probably isn't for you if you're an unadventurous eater.
Is Trifecta Worth It?
Trifecta is one of the best healthy meal delivery service programs for athletes and people with busy lifestyles who want the convenience of having healthy and pre-cooked meals ready to go when they are. Considering the cost of groceries, the time spent shopping and preparing meals and the hassle of planning nutritious choices, Trifecta is worth it! All you have to do is order, open, heat and eat.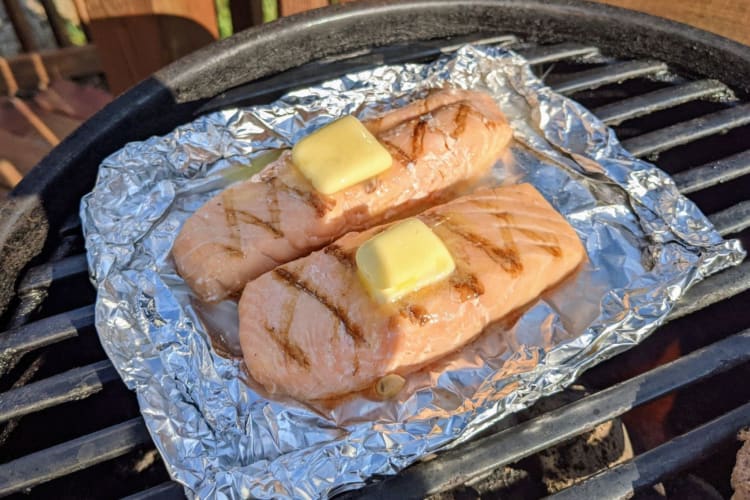 Join 200,000+ Culinary Enthusiasts
Exclusive deals, recipes, cookbooks, and our best tips for home cooks — free and straight to your inbox. PLUS: 500 Rewards Points.
While the meats in my Trifecta review meals were all flavorful and tender, I remain most impressed with how good all of the vegetables were in these dishes! I didn't realize how accustomed I'd gotten to expecting mushy, bland vegetables in frozen meals, and the texture and flavor of the vegetables in this keto meal plan were a wonderful surprise to my palate.
In all, I discovered through this review of Trifecta that Trifecta Nutrition is everything they're aiming to be: a healthy meal delivery service that takes the guesswork out of meeting your nutritional goals. Whether you're trying to eat within your macros or just want to follow a keto, Paleo or plant-based diet on a busy schedule, Trifecta is absolutely worth checking out.
For even more ways to explore your favorite foods, check out other experiences happening on Cozymeal.