Can You Freeze Spaghetti?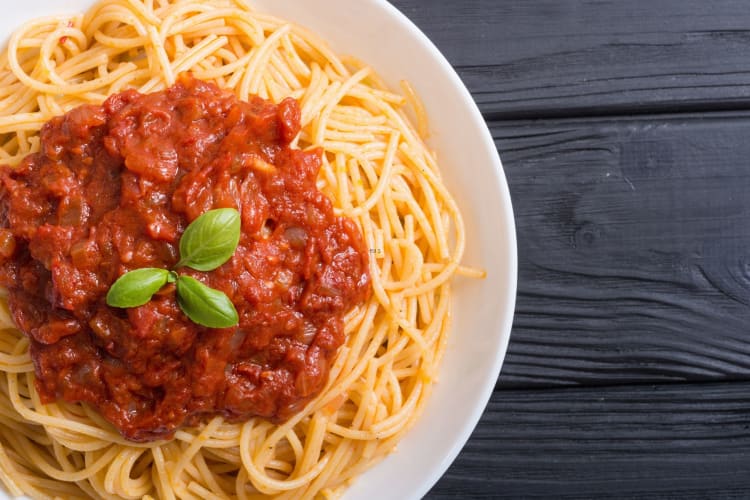 It's easy to overdo it when making pasta, so it's useful to know if you can freeze spaghetti. Spaghetti is a go-to meal for families and always pleases a crowd. A full box of spaghetti never looks like enough when it's still dry, but somehow it triples in quantity when you boil it. Even when you've put in your best effort, you just can't eat it all. So what do you do when you've overdone it?
There are lots of popular ways to use up leftover spaghetti, including the cult favorite cold spaghetti sandwich. If you prefer your spaghetti piping hot, then you'll want to find the best way to keep those leftovers so they don't go to waste. Learning how you can freeze spaghetti means you'll have something to look forward to on a night when you don't feel like cooking.
When deciding if you gcan freeze spaghetti, it makes a difference if you already tossed your pasta in sauce. Tomato sauces are the most popular way to top spaghetti, and red sauce tends to freeze better than cream or oil-based sauces. Not a red sauce fan? Check out cooking classes near you or online cooking classes to learn how to make scampi or Alfredo, and how to freeze those.
"On top of spaghetti, all covered with cheese, but what I really want to know is can my spaghetti freeze"?
Jump to Section
Book a Gourmet Cooking Class Now
Kick-start your culinary confidence with help from a world-class chef. See what's cooking in your city today.
Can You Freeze Spaghetti?
Can you freeze spaghetti? There are a few things to consider when deciding whether to shovel it all down or whether to save your spaghetti dinner for leftovers.
First, have you already mixed all of your cooked pasta with your sauce? If so, your best bet is to refrigerate your leftovers and eat them within 3 to 4 days. Bring your refrigerated spaghetti and sauce to room temperature so that you need minimal microwave time to reheat. Microwaving will turn cooked pasta into mush pretty fast, so start with 1 minute of cook time and stir to help distribute the heat.
If you are making extra spaghetti on purpose, keep some of your cooked pasta separate. Drizzle it with olive oil and use a food storage bag to refrigerate it separately from your sauce. Then you can reheat the sauce on the stove, and add the cooked pasta at the end just long enough to get it hot.
If you have cooked pasta or uncooked fresh pasta that you are not likely to use within a day or so, you might be better off freezing it than storing it in the fridge. Knowing how to properly use your freezer is a great step toward saving money on groceries too.
How to Freeze Spaghetti
Can you freeze spaghetti that has already been mixed with sauce? Yes, but follow the same method as above when you thaw it out and let it come to room temperature before reheating in the microwave.
If you want to reheat cooked pasta and sauce on the stove, use a non-stick pot with a lid. Add a little bit of water to the pot before adding the spaghetti. Cover with a lid and heat on medium-low until hot. You don't want to go with a high heat or you'll scorch the sauce and overcook the pasta.
Can you freeze spaghetti that hasn't been tossed in sauce? Yes! Freezing fresh or cooked pasta by itself is the best way to do it. Cook your dry pasta al dente (which should be your plan anytime you cook pasta, especially if it is going into a hot sauce that will inevitably keep the cooking process going). Let it cool completely. If you have pasta shapes, spread them on a baking sheet and freeze them for an hour. Then transfer to freezer bags for storage.
Join a Live Online Cooking Class Today
Your kitchen is now your own culinary classroom. Connect with chefs from around the world right from the comfort of home.
For pasta strands like spaghetti, linguine or angel hair, drizzle the pasta with olive oil and let it cool. Twirl small servings of pasta into nests and freeze on a baking sheet for one hour before transferring to freezer bags. Fresh pasta can also be stored in freezer bags, which minimizes exposure to air and freezer burn.
When you are ready to reheat your unsauced frozen spaghetti, let it thaw completely in the refrigerator. Bring a pot of water to boil and add your pasta just long enough to get it hot.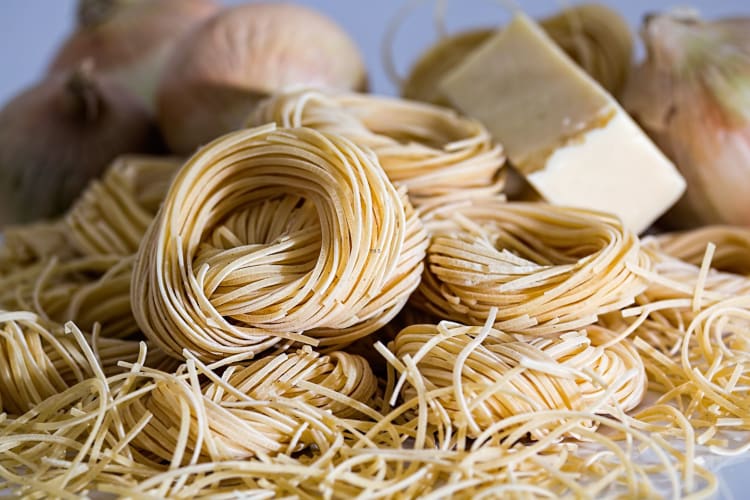 How Long Can You Freeze Spaghetti?
A good rule of thumb for freezing spaghetti, or any food, is to use it as soon as possible. Spaghetti with or without sauce should be used up within three months.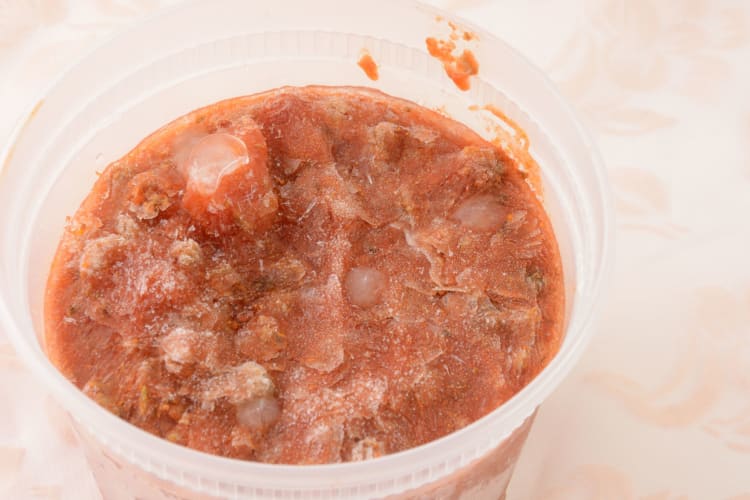 Join 200,000+ Culinary Enthusiasts
Exclusive deals, recipes, cookbooks, and our best tips for home cooks — free and straight to your inbox. PLUS: 500 Rewards Points.
A plate piled high with spaghetti and meatballs is one of our most cherished comfort foods. It's perfect for one but even better when shared. The last thing you want to do is waste any, so learning that you can freeze spaghetti means not letting a single strand get left behind.
For even more ways to explore your favorite foods, check out other experiences happening on Cozymeal.