How to Eat Lobster Tail Like a Chef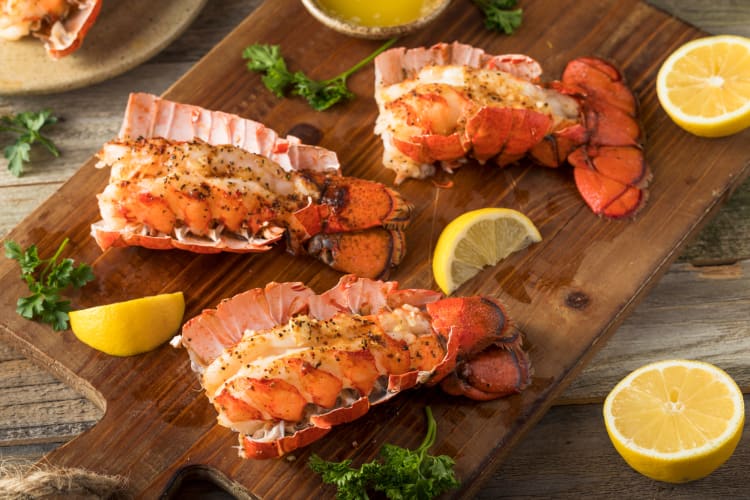 Our editorial team recommends the best products through independent research, selection and careful review. Prices are subject to change.
Mastering the finer points of how to eat lobster tail is a peak experience for any foodie with a taste for luxury dining. Practice might make perfect, but why not learn the process from the pros so you can get directly to the heart — or, rather, the tail — of matters? Think of this article as providing the inside scoop on getting at the inside scoop!
If you've always wondered how to eat lobster tail like the chefs of the seafood world do, we've gathered a quick and easy guide to help you work through the process. From knowing how to crack a lobster tail to figuring out what to eat in lobster tail once it's on your plate, these helpful tips for how to eat lobster tail will help you savor every morsel.
Jump to Section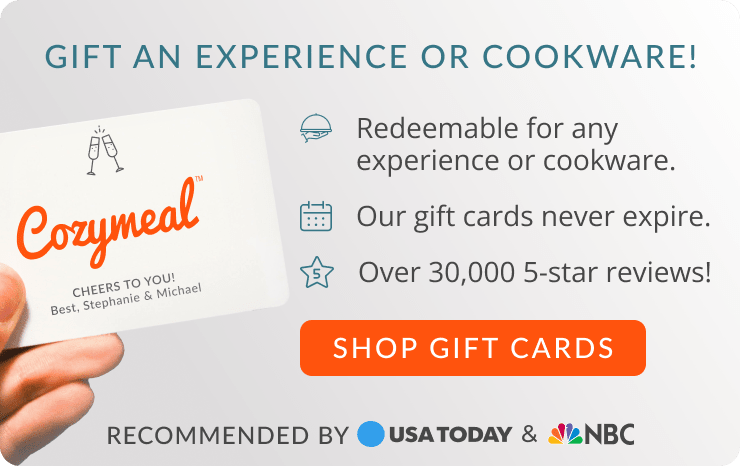 How to Eat Lobster Tail
Remove the Tail From the Body
If your lobster has been steamed to utter perfection, the first step in learning how to eat lobster tail chef-style is separating the tail from the rest of the lobster. All it takes is a simple twist for the entire tail section to break free.
A green substance may appear in the tail during this step. This is tomalley, a digestive gland in lobsters. More advanced chefs sometimes use it to make sauce. But for the layman discovering what's safe to eat in lobster, it's best to clean the tomalley from the tail before continuing.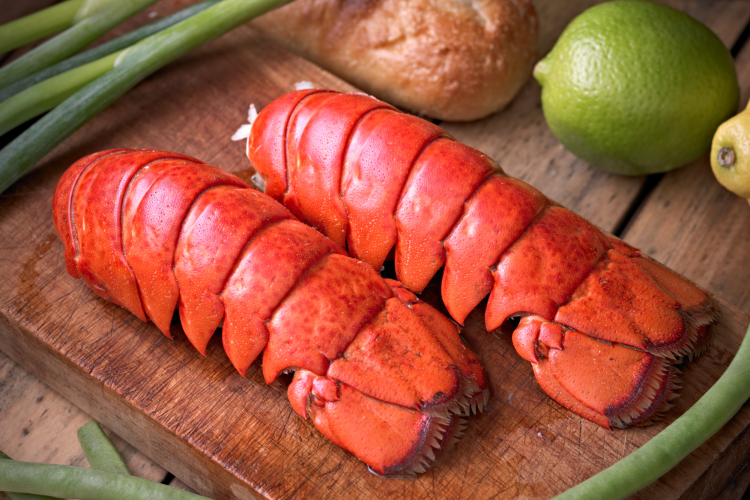 Shop Like a Chef in the Cozymeal Shop

Update your kitchen with top-rated cookware. Beloved brands, easy returns and guaranteed price-matching.

Shop Now
Open the Shell
The secret to knowing how to crack a lobster tail shell is learning that the job is much easier if you turn it over and cut through the membrane covering the bottom instead. Take a sturdy pair of kitchen shears and snip the membrane down the center, removing the shell once you've broken through the skin. If you don't have a pair of shears, you can also remove the tail fins and dig out the meat instead.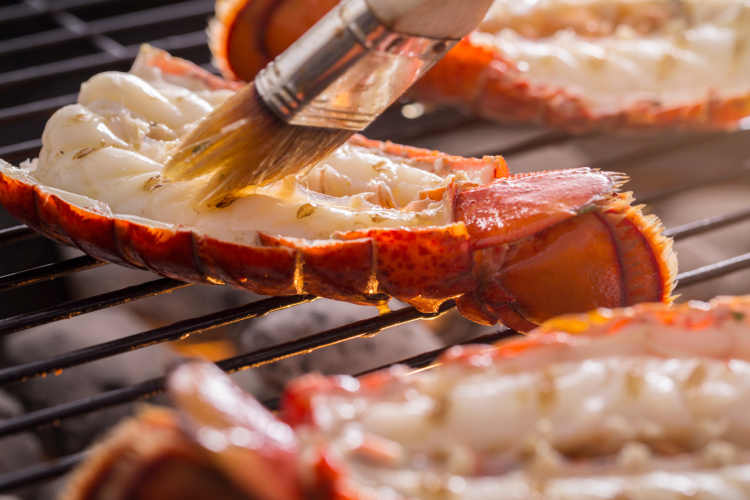 Extract the Vein
Some lobster tails will have a black vein running through the flesh, a feature you'll only see once you've removed the shell. While the vein isn't toxic, it's also not the best part of learning how to eat a lobster tail. If you find this vein, it's easy enough to remove. Simply pull it out with a fine knife, a pick or careful fingers.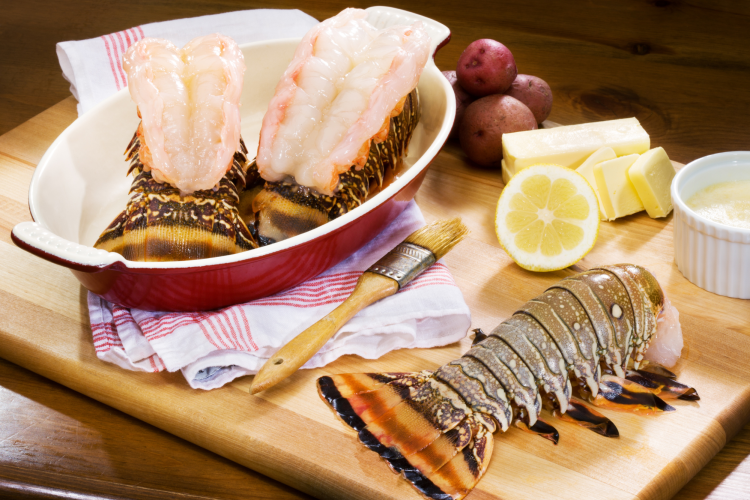 Best Tools for Eating Lobster Tail
Having the right seafood tools on hand is crucial when you're figuring out how to eat lobster tail. Whether you're cutting or cracking a shell, brushing on melted butter or squeezing a little citrus on top for a kick of zesty flavor, you can shop a full selection of helpful tools and utensils to make your lobster feast an easy feat.

Join 200,000+ Culinary Enthusiasts
Exclusive deals, recipes, cookbooks, and our best tips for home cooks — free and straight to your inbox. PLUS: 500 Rewards Points.
It doesn't have to be difficult or daunting to dine on lobster tail, even if the task looks a bit challenging to the unfamiliar. All it takes is a few helpful tools and these words of wisdom from the chefs who've mastered the process and you, too, can be on your way to living your best seafood life.
For even more ways to elevate your kitchen, check out chef-recommended cookware in the Cozymeal Shop.