4 Steps to Cooking Pasta Al Dente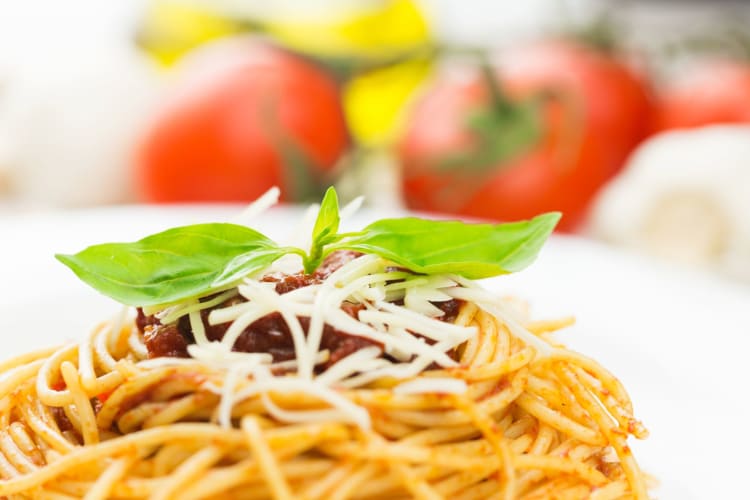 There's nothing better than cooking tasty pasta at home, and if you truly want to master the classic Italian dish, you need to learn how to cook pasta al dente. The term al dente will come up in most mainstream pasta recipes and even appears on the side of the box of pasta you buy from the store. But while the phrase gets thrown around often, novice chefs still ask, "What does al dente actually mean?"
Al dente is Italian for "to the tooth." It describes the perfect texture for cooked pasta — chewy without being too soft. Once you know what al dente means, you'll need to figure out how to achieve that ideal middle ground when cooking your own pasta. Here's everything you need to know about cooking al dente pasta.
Jump to Section
Gourmet Cooking Classes Near You
Take your culinary skills to new levels with guidance from five-star chefs.
What Does Al Dente Mean?
If you want to learn to cook Italian food, you'll need to know what al dente means. In Italian, al dente means "to the tooth." The phrase refers to how pasta should be properly cooked. Al dente pasta is chewy, a satisfying balance between brittle and squishy. Good pasta is comfortable to bite into while still retaining a firm shape, hence the term "to the tooth." Most people can recognize al dente pasta when they take a bite, but knowing how to cook your pasta right takes a little more skill.
If you want an in-depth education on preparing pasta, your best option is to sign up for cooking classes near you. You can find pasta experts in any major city, such as cooking classes in NYC or cooking classes in Portland. You can also join online cooking classes if you'd rather follow along from your kitchen at home.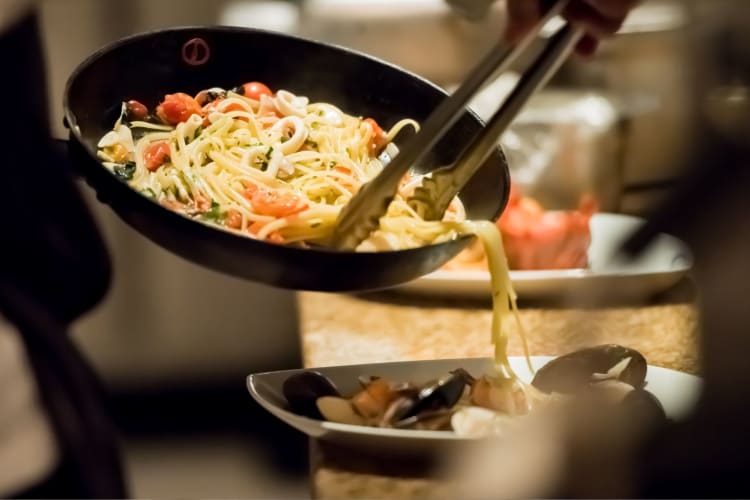 How to Cook Pasta Al Dente
Cooking pasta al dente takes some practice, but there are a few easy steps you can follow.
1. Place your uncooked pasta in a pot of boiling water, making note of the time. Look at the pasta package to confirm the suggested cooking time.
2. A minute or two before you reach the suggested cooking time, carefully take a piece of pasta out of the pot of boiling water. Use a slotted spoon or spaghetti spoon rather than your fingers to avoid getting burned by the water.
3. Once your sample pasta piece has cooled off for a second, you can taste it. Bite into the pasta, paying attention to the texture. If it's chewy without being crunchy, your pasta is done. If it's a little crunchy, let the pasta cook for another minute and sample it again.
4. When the pasta is ready, drain out the water and add the noodles to the sauce of your choice.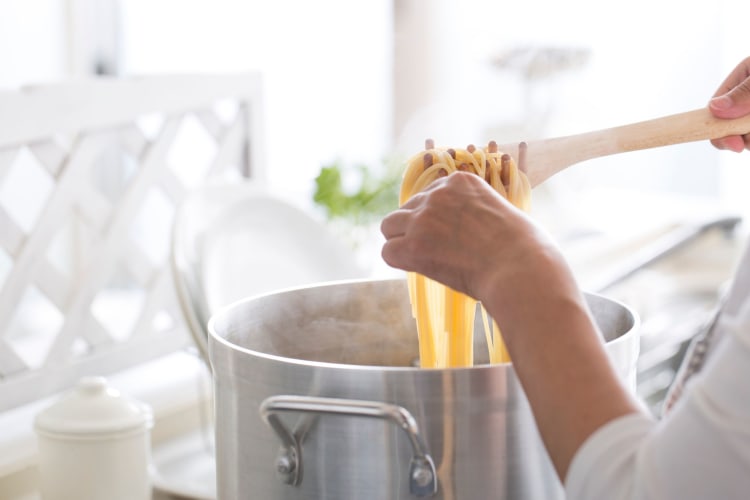 Join 200,000+ Culinary Enthusiasts
Exclusive deals, recipes, cookbooks, and our best tips for home cooks — free and straight to your inbox. PLUS: 500 Rewards Points.
Pasta is a fun and accessible dish to prepare at home, and after a few trial runs, you'll soon feel confident in your al dente cooking abilities. And remember, when in doubt, let the pasta be a little underdone — it will always heat up a little more when you add the sauce.
For even more ways to explore your favorite foods, check out other experiences happening on Cozymeal.