How to Clean a Knife Like an Expert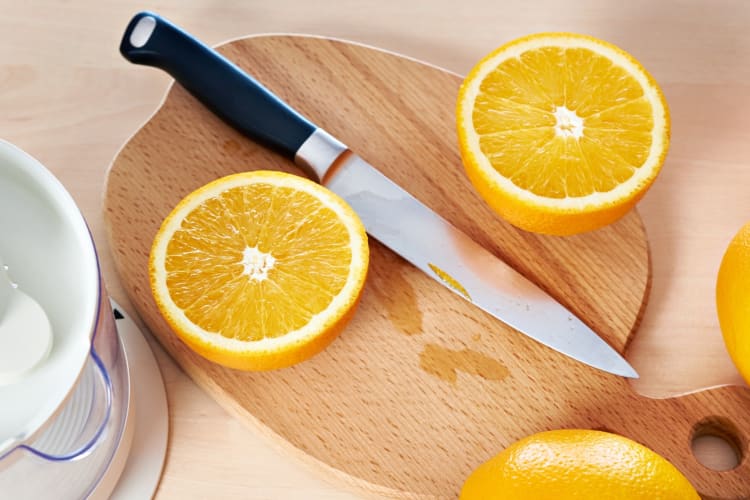 Our editorial team recommends the best products through independent research, selection and careful review. Prices are subject to change.
Wondering how to clean a knife the right way? Cleaning a knife is a simple but crucial process in maintaining the quality of your kitchen knives. Improper knife maintenance can cause knives to rust, oxidize and dull.
No matter what types of kitchen knives live in your knife block, from butcher knives to the best paring knives, they can all benefit from proper cleaning. To learn how to clean knives, just follow the simple steps below.
Jump to Section
Shop Top Cutlery Loved by Chefs
Update your cutlery collection with knives a cut above the rest. Shop chef's knives, steak knives, paring knives and more.
How to Clean a Knife
Here are a few steps to follow to effectively clean a knife:
1. Wash Immediately
When must a knife be cleaned and sanitized? Ideally, you should do so immediately after use. If you don't have time to wash the knife right away, at least rinse off any food particles, dry it and set it aside to wash thoroughly later.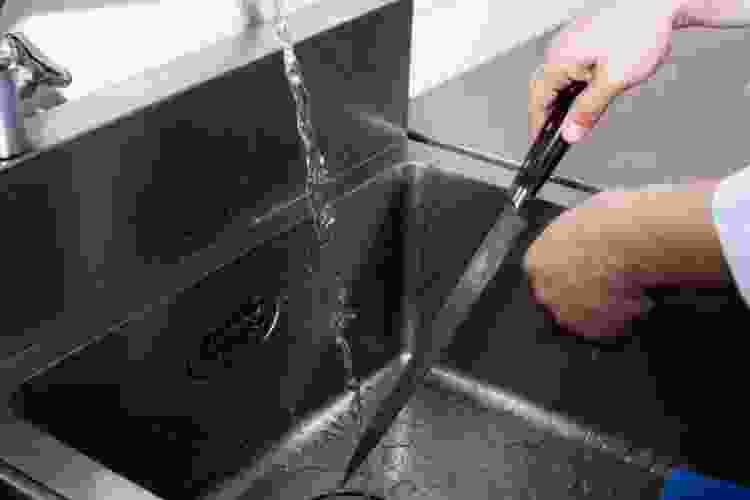 2. Wash Knives by Hand
Wash knives by hand with dish soap and water. Use a soft sponge and avoid abrasive tools like steel wool.
Washing knives by hand instead of in the dishwasher preserves the sharpness of the knife and prevents rust. It also maintains the integrity of the handle, which can be damaged in the dishwasher.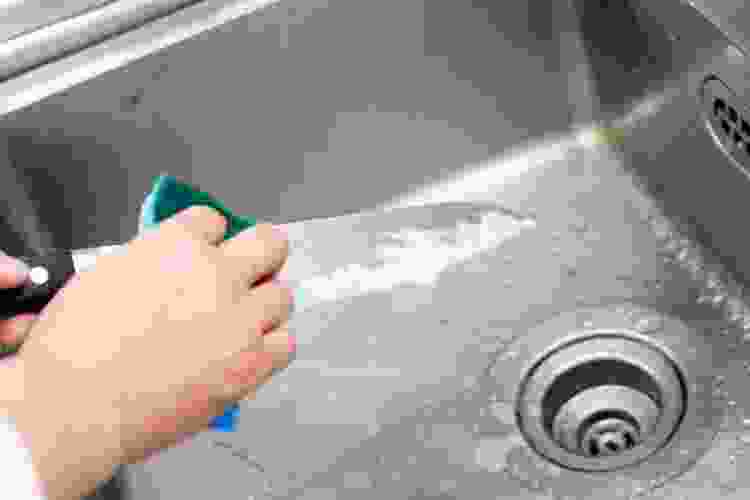 3. Point Blade Away From You
The mechanics of how to clean a knife are simple: when you wash your knife, grip the handle firmly and keep the blade pointed away from you. Run your sponge on the top of the knife to avoid the sharp side of the blade.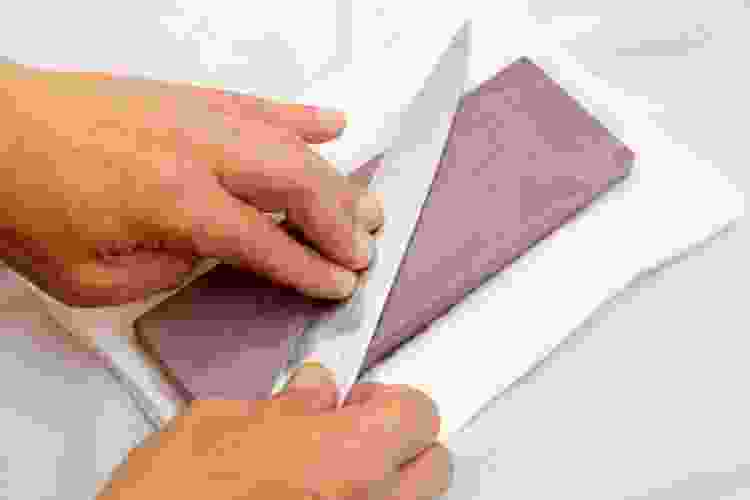 4. Soak Stubborn Food Residue
It's also helpful to learn how to clean a knife that has food residue stuck to the blade. Let it soak in a shallow bath of soapy water for a few minutes. It can be dangerous to scrub a knife; soaking the knife for a few minutes allows the food to dissolve and makes for easier cleaning. Don't let knives soak for more than a few minutes, as longer could cause the blades to rust and the handles to warp.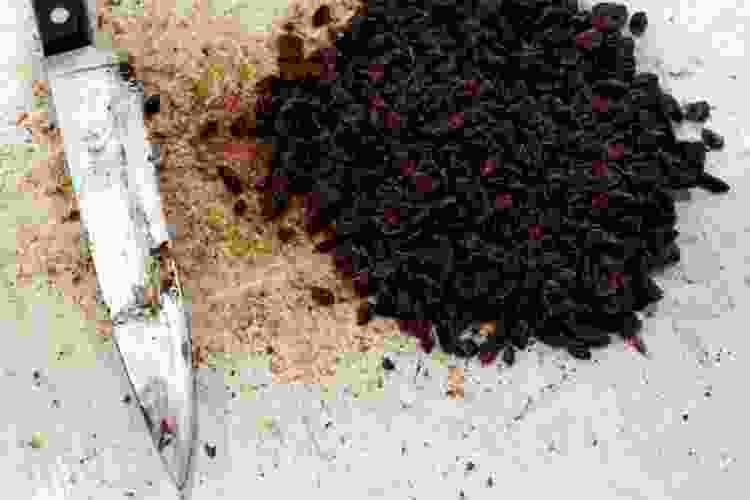 5. Dry Immediately
Carefully dry your knives with a towel immediately after washing. Knives left to air dry can oxidize or rust, which compromises the blade.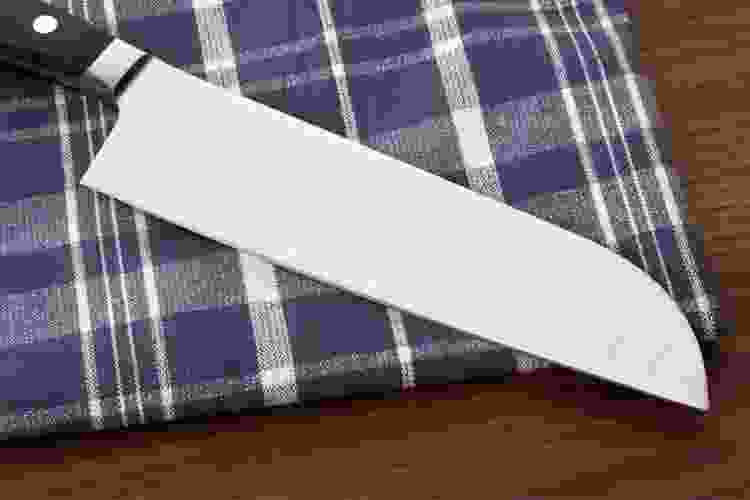 6. Store Properly
Once clean and dry, store your knives in a special knife drawer, knife block or magnetic strip. You can also purchase a knife block set such as the Zwilling TWIN Four Star II 7pc Knife Block Set that comes with a wooden storage block.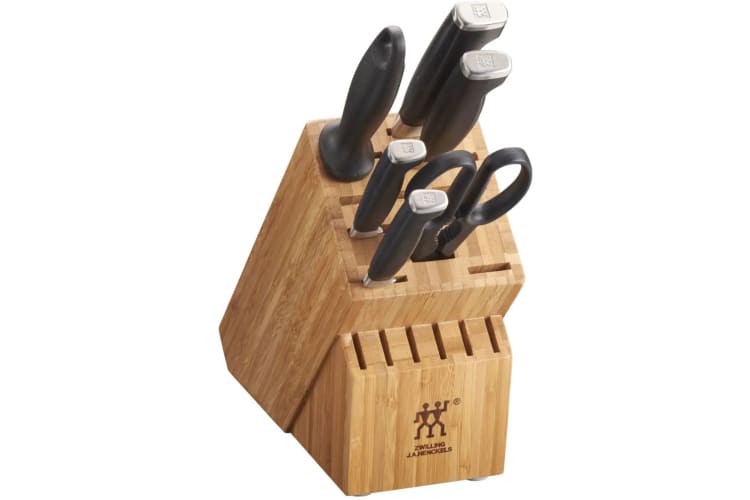 Can You Clean a Knife in the Dishwasher?
Cleaning your knife in the dishwasher is not recommended. The heating and drying cycle of a dishwasher is very hard on the blade and handle of the knife. Consistently using the dishwasher to clean knives can cause handles to crack, especially if they are made of wood. The extended period of time the knife is wet in the dishwasher can cause the blade to rust, and the heating and cooling cycle can also dull the blade.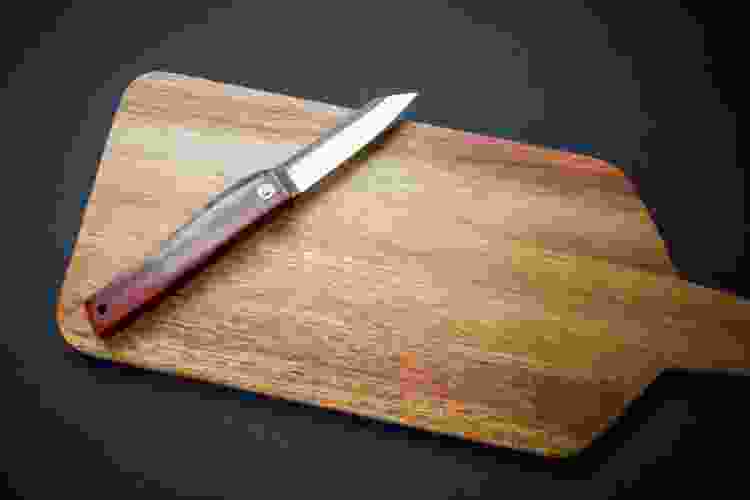 Shop Like a Chef in the Cozymeal Shop
Shop premium knives from the brands you love, used and approved by world-class chefs.
How to Clean Rust Off a Knife
Wondering how to clean a knife that has rusted? If you find rust on your knife, there are a few simple ways to clean off the rust with items found in your kitchen. The first option is to create a paste of water and baking soda and cover the blade with the paste for an hour. Then scrub off the paste.
The second option is to soak the blade in white vinegar for five minutes and then clean the blade.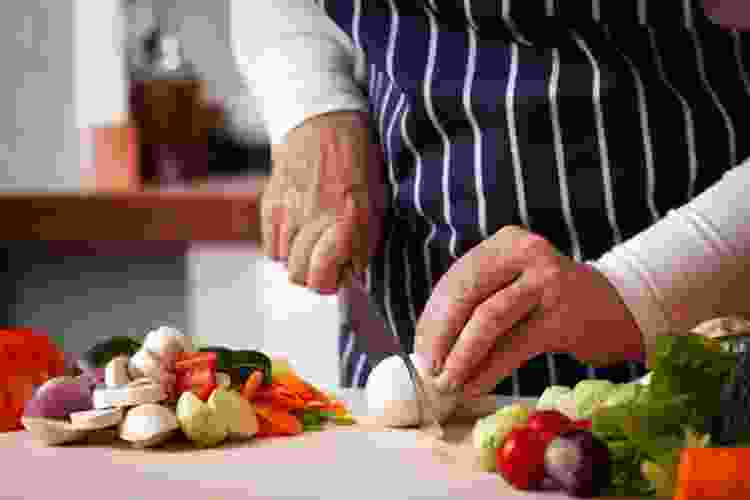 Join 200,000+ Culinary Enthusiasts
Exclusive deals, recipes, cookbooks, and our best tips for home cooks — free and straight to your inbox. PLUS: 500 Rewards Points.
After researching and investing in several types of kitchen knives that you're excited to use, the next step to ensuring they remain the best kitchen knives is proper maintenance. With the above tips for how to clean a knife, you'll be on your way to enjoying your cutlery for years to come.
For even more ways to elevate your kitchen, check out chef-recommended cutlery in the Cozymeal Shop.