15 Best Places to Host a Birthday Dinner in Dallas
Looking for the perfect spot to host a birthday dinner in Dallas? The city and its environs are home to a vast number of eateries perfect for your celebration, whether it's a romantic night out for two or a large group outing. From formal and extravagant to more casual and laid back, birthday dinners in Dallas can be everything you want them to be and more.
Dallas is known for its signature cuisines, steeped in Tex Mex and other unique flavors, oversized portions and, of course, a wide selection of meats cultivated right in the surrounding Texas landscape. Don't quite know where to start? You can get a taste of local cuisine by hiring one of many private chefs in Dallas for your special occasion, many of whom work in or run the kitchens of some of the best Dallas eateries.
In addition to culinary delights, most venues also have a great selection of wine, liqueurs and signature cocktails, as well as infinitely Instagramable interiors. We've rounded up a few great options for your celebration, whatever its size and goals, that will make your birthday a memorable one.
Jump to Section
Book a Dallas Private Chef Now
Indulge in the finest fare Dallas has to offer. Book a five-star private chef experience starting at $59/person.
1. José
This spacious Dallas eatery is perfect for a birthday dinner gathering, serving up a great selection of modern and traditional Mexican flavors. The décor at José is contemporary and chic, with a menu of Guadalajara-inspired cuisine. These include flavored heirloom masas and the famous Squozen, a margarita made with premium tequila. Named after the "Ceramics King of Mexico," José Noé Suro, the restaurant's decor is rich with pottery, fixtures and furniture designed by Suro himself. José also features a large, horseshoe-shaped bar and two patios.
José | 493 W. Lovers Ln., Dallas, TX 75209 | $$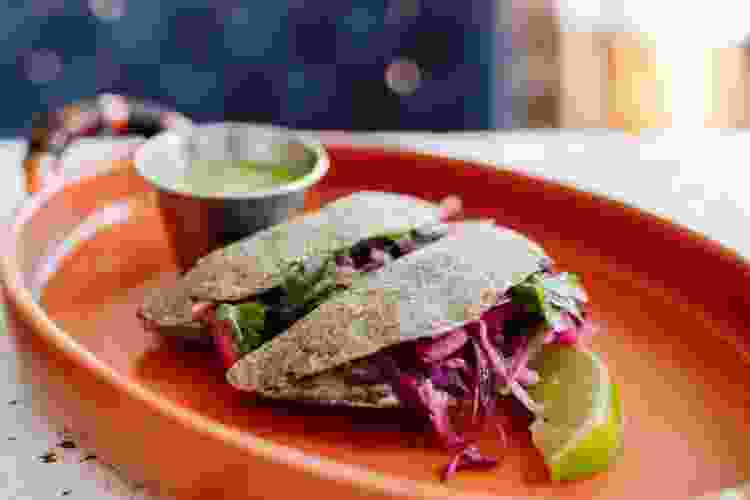 2. Reveler's Hall
This aptly named restaurant, bar and lounge hosts live music every night of the week and is the perfect place for a more raucous birthday dinner out in Dallas. Reveler's Hall serves up both nightly jazz and blues along with a New Orleans-inspired menu that includes flatbreads, burgers and sandwiches washed down with signature cocktails like the Reveler's Old Fashioned and the Pear Necessity. Reverler's Hall serves a weekly Sunday brunch with live music and boasts a large outdoor seating area. It's often listed among the best restaurants in Dallas for birthdays and one of the most fun restaurants in Dallas by far.
Reveler's Hall | 412 N. Bishop Ave., Dallas, TX 75208 | $$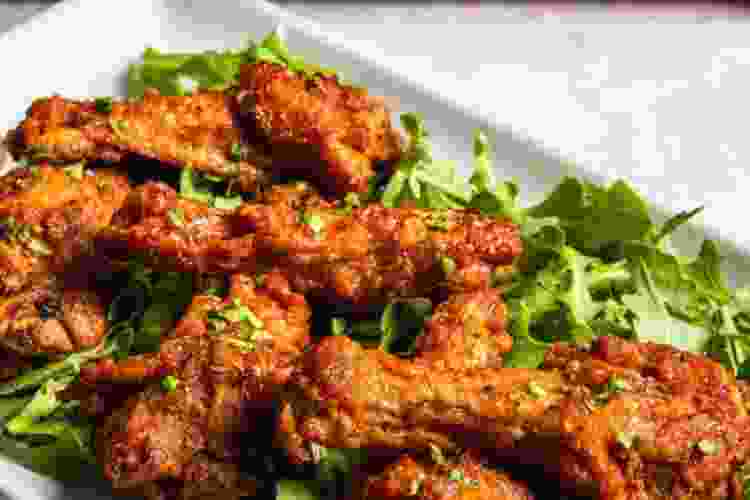 3. Uchi
With a name that means "house" in Japanese, Uchi is welcoming and modern, with a menu of Japanese favorites, seasonal tasting courses and a regular chef-chosen omikase option. Uchi also has a private dining area that can accommodate parties of up to 12 guests, where knowledgeable chefs and staff offer recommendations. A great meal and education in Japanese cuisine both make Uchi an especially fun and informative option for a birthday dinner restaurant in Dallas.
Uchi | 2817 Maple Ave, Dallas, TX 75201 | $$$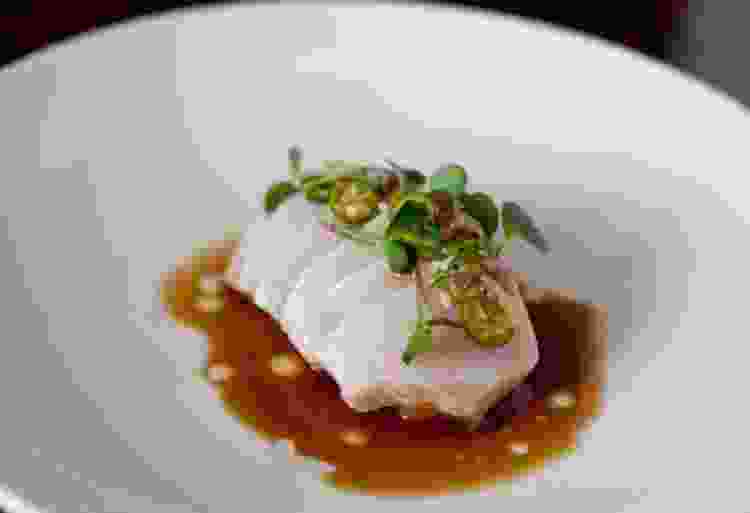 4. Alice
Alice features a great selection of Pan-Asian favorites like sushi and steamed buns served amid a lively, funky, atmosphere lit by a soft red and pink neon glow. The large bar is a favorite, making it great for a girl's night birthday in a lounge-feel atmosphere that is great for photos of your celebration.
Alice | 1623 N Hall St. Suite 103, Dallas, TX 75204 | $$$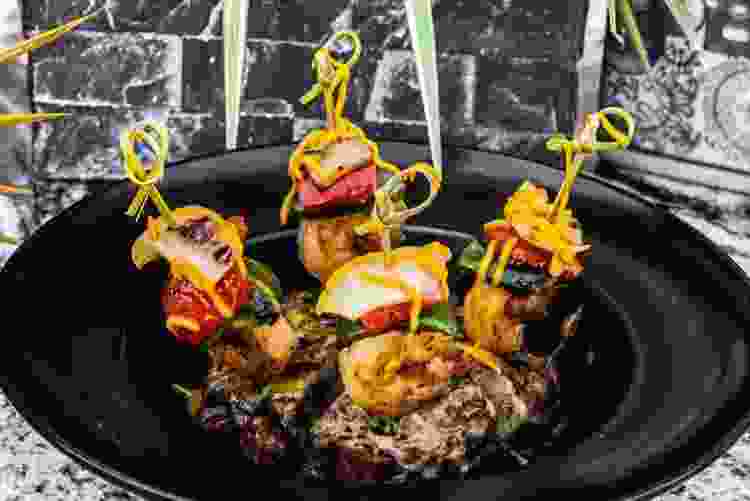 Top-Rated Cooking Classes in Dallas
Master the art of gourmet cuisine with the help of the best chefs in Dallas.
5. Georgie's
Created by Australian chef Curtis Stone, Georgie's places an emphasis on sustainability and ethical food production, offering a selection of made-from-scratch dishes, local produce and ethically-sourced seafood and meats. The interior is stylish with vivid orange velvet booths and sleek, modern accents. Georgie's is a great option for larger group birthday dinners in Dallas, with a bustling atmosphere and the sounds of an open kitchen.
Georgie's | 4514 Travis St. Unit 132, Dallas, TX 75205 | $$$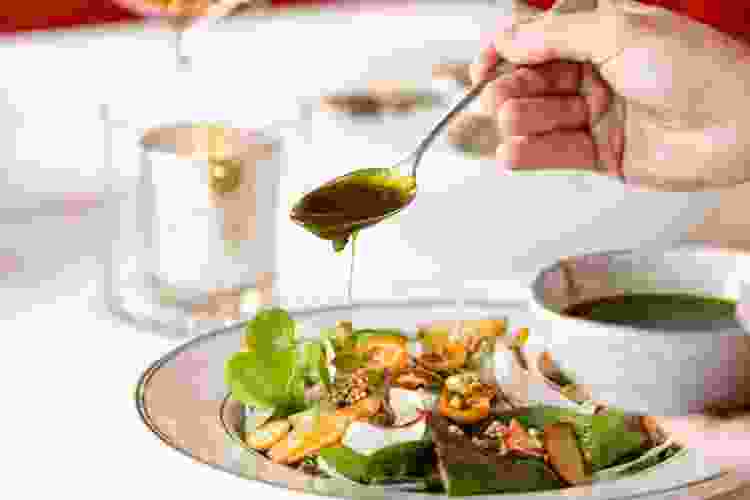 6. Delucca Gaucho Pizza & Wine
This unique eatery is a great option for a fun Dallas birthday dinner, the highlight being the "gaucho" style service, which combines a traditional pizzeria with a Brazilian steakhouse-style format. While the all-you-can-eat pizza option is a favorite, Delucca Gaucho Pizza & Wine also offers a prix fixe menu with five courses that add lobster bisque, salad, Kobe meatballs and dessert pizzas.
Delucca Pizza & Wine | 1628 Oak Lawn Ave. Suite 100, Dallas, TX 75207 | $$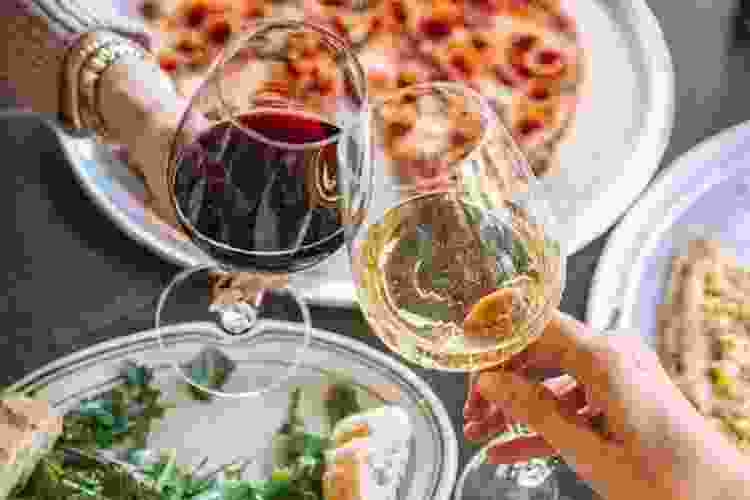 7. Fearing's
One of the more luxe options for a perfect birthday dinner in Dallas, Fearing's offers elevated, borderless cuisine drawing on a number of regions for its unique dishes like BBQ shrimp tacos and banana pudding beignets. The atmosphere is lively with casual elegance, including light and spacious décor with larger party seating options. The famed Rattlesnake Bar also serves up favorites like the Diablo Daiquiri and the Dean's Signature Margarita.
Fearing's | 2121 McKinney Ave., Dallas, TX 75201 | $$$$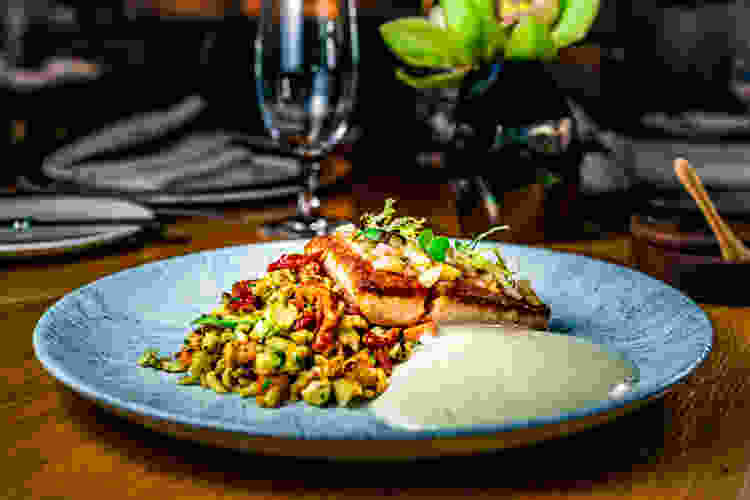 8. Monarch
Monarch is a great spot for a special birthday dinner in Dallas, where menu fare includes a wealth of wood-fired Italian favorites, including pasta, seafood and steak. With semi-private booths and an elegant interior, Monarch makes a perfect romantic dinner spot, where you can sample favorites like the Pornstar Martini and the Diamond Noire before ordering up a number of grilled options like fresh prawns, roasted artichokes and short ribs.
Monarch | 1401 Elm St. Floor 49, Dallas, TX 75202 | $$$$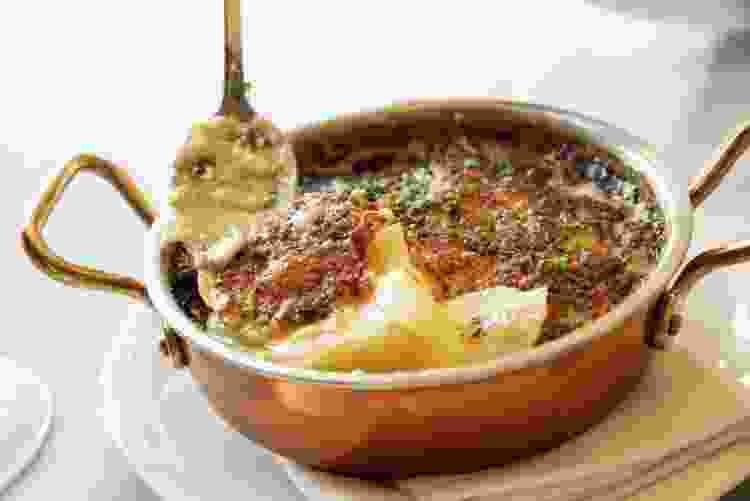 9. Catbird
Located in the same buildings as Fearing's, Catbird is a great spot to stop for more cocktails on the way out or to make a destination all on its own. With live music, chic vibes, rooftop views and luxuriously quirky décor like its very Instagram-friendly feathered hallway, Catbird has a delicious selection of tapas and small plates which you can enjoy late into the night.
Catbird | 401 Elm St., Dallas, TX 75202 | $$$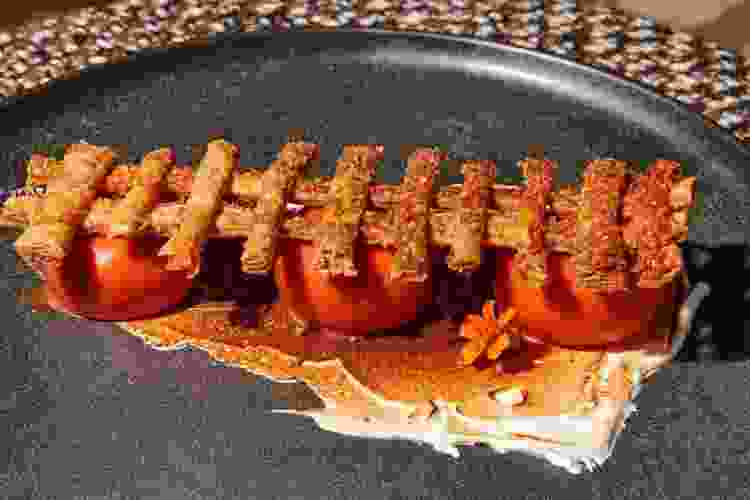 Book a Dallas Private Chef Now
Indulge in the finest fare Dallas has to offer. Book a five-star private chef experience starting at $59/person.
10. Hugo's Invitados
With a name that reflects their inviting attitude toward customers, Hugo's Invitados' bright and appealing interior sets a casual, yet upscale tone with a menu full of all-natural and gluten-free recipes, including a selection of natural agave-based cocktails from the bar incorporating organic liqueurs and fresh fruit. Decked out in greenery and a sense of the outdoors even inside, this popular spot for birthday dinners in Dallas is a visual treat.
Hugo's Invitados | 3699 McKinney Ave. Suite 200, Dallas, TX 75204 | $$$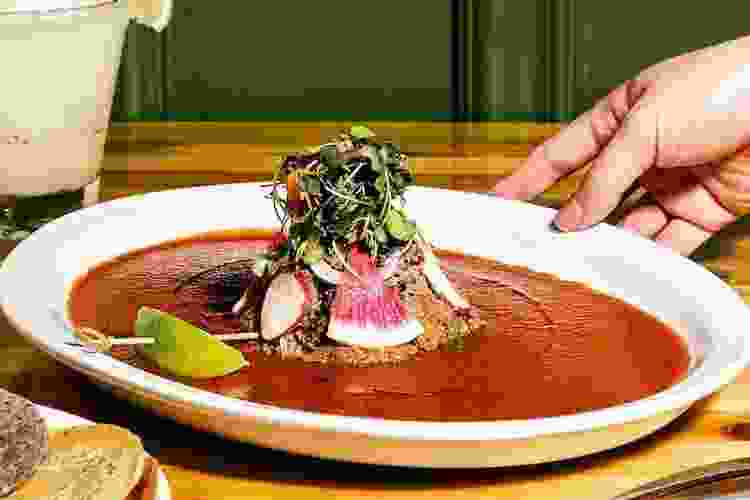 11. Toulouse Café and Bar
A perfect option for a dose of French flavor and culture perfect for an intimate, romantic birthday dinner in Dallas, check out Toulouse. This café and bar have a distinctly European cafe feel with a French/Belgian menu full of favorites like beef bourguignon, escargot and duck confit. The desserts are particularly phenomenal as a birthday treat, including a lavender crème brûlée and profiteroles.
Toulouse Café and Bar | 3314 Knox St., Dallas, TX 75205 | $$$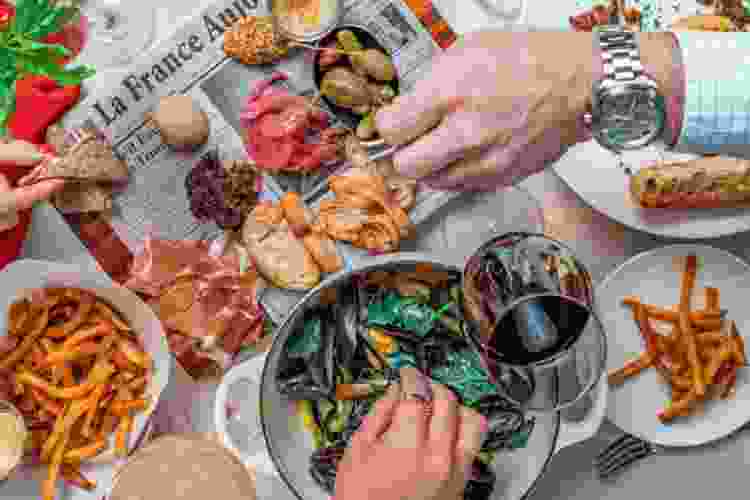 12. The Mercury Grill
Another option for a romantic birthday outing for two is The Mercury Grill, whose interior offers rich dark wood accents, seating alcoves, modern art and sculpture. The menu includes classic American steakhouse fare with a Japanese influence, including sushi, lobster tacos and a selection of innovative flatbread. They are also known for a wide selection of grilled meats.
The Mercury Grill | 11909 Preston Rd. Suite 1418, Dallas, TX 75230 | $$$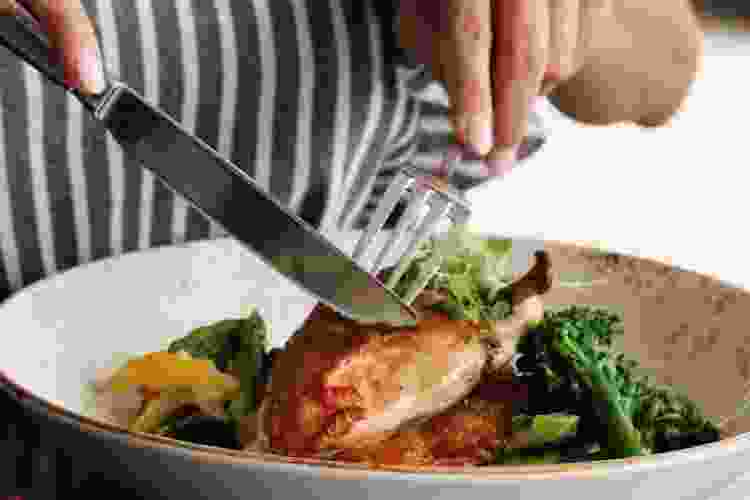 13. Calirosa Cocktail Bar / Sweet Tooth Hotel
Part lounge, part innovative art installation, Sweet Tooth Hotel offers a great chance to get some really amazing photos of your birthday celebration while sipping corresponding cocktails and sweet treats served at their infinity bar, including cotton candy and a Thin Mints-inspired duo with cookies. The art is dynamic, colorful and immersive, making Sweet Tooth a perfect spot for a girl's night idea or dessert date.
Sweet Tooth Hotel | 1511 Elm St. Suite 100, Dallas, TX 75201 | $$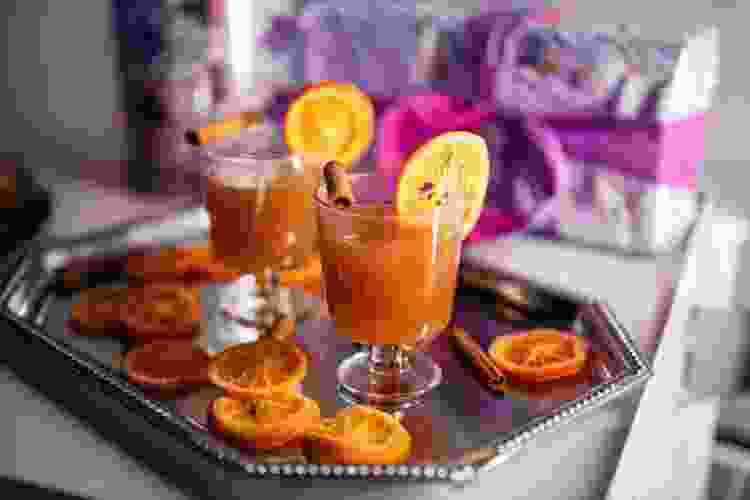 14. Lit Kitchen & Lounge
Lit Kitchen & Lounge is a great idea for a birthday dinner outing in Dallas if you want to celebrate with drinks and dancing. The space has a cool, retro lounge feel with ample neon and red-lit seating, with a distinctive menu offering an eclectic mix of French, Italian and Japanese cuisine. If you're looking for a night out in the VIP room that also includes a good meal, Lit has you covered.
Lit Kitchen & Lounge | 609 N. Harwood St., Dallas, TX 75201 | $$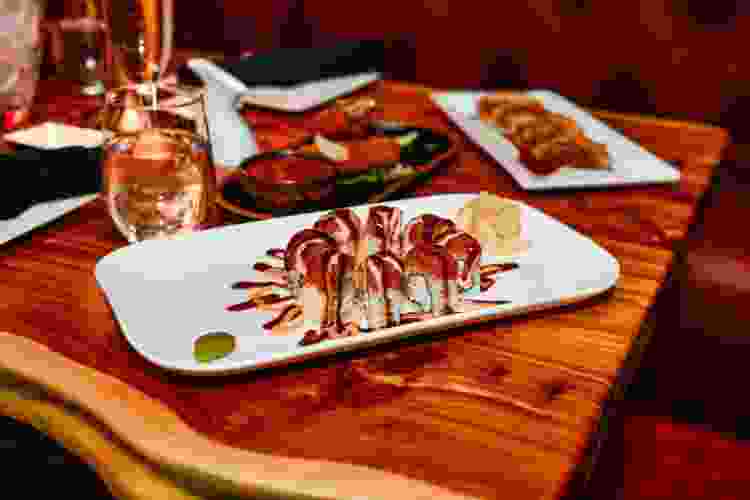 Top-Rated Cooking Classes in Dallas
Master the art of gourmet cuisine with the help of the best chefs in Dallas.
15. Carte Blanche
One of the more luxurious options for a birthday dinner in Dallas, Carte Blanche offers a distinct, chef-chosen menu in a number of course options, including an extravagant 12-course meal, as well as smaller six and four-course versions that regularly feature extravagant dishes like wild boar, foie gras and sea bass. With an attached bakery, you can also be sure their desserts are on point, making a great option for grabbing another sweet treat on your way out.
Carte Blanche | 2114 Greenville Ave., Dallas, TX 75206 | $$$$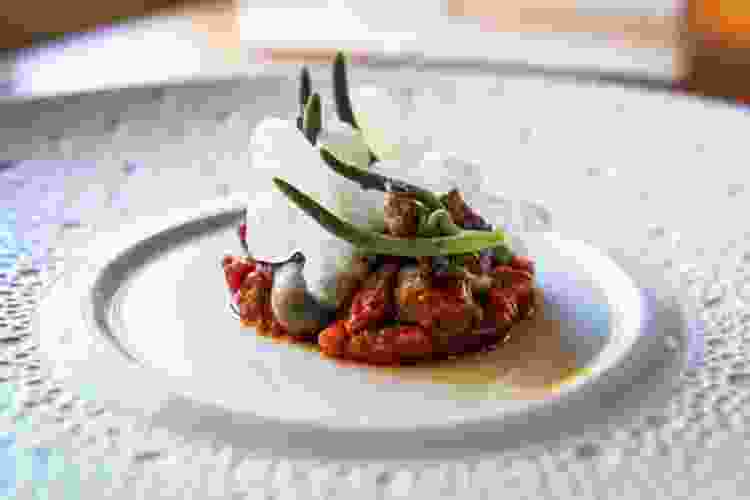 Join 200,000+ Culinary Enthusiasts
Exclusive deals, recipes, cookbooks, and our best tips for home cooks — free and straight to your inbox. PLUS: 500 Rewards Points.
Whether you are looking for quieter, more intimate birthday gatherings or a raucous celebratory time, Dallas restaurants are a perfect locale for any birthday celebration. Whether you are looking to supplement your celebration with other things to do in Dallas or planning the perfect birthday date idea in Dallas, the city's world-class food, signature drinks, entertainment and beautiful interiors all make for a memorable start to another great year.
For even more fun ways to explore Dallas, check out other experiences happening on Cozymeal.